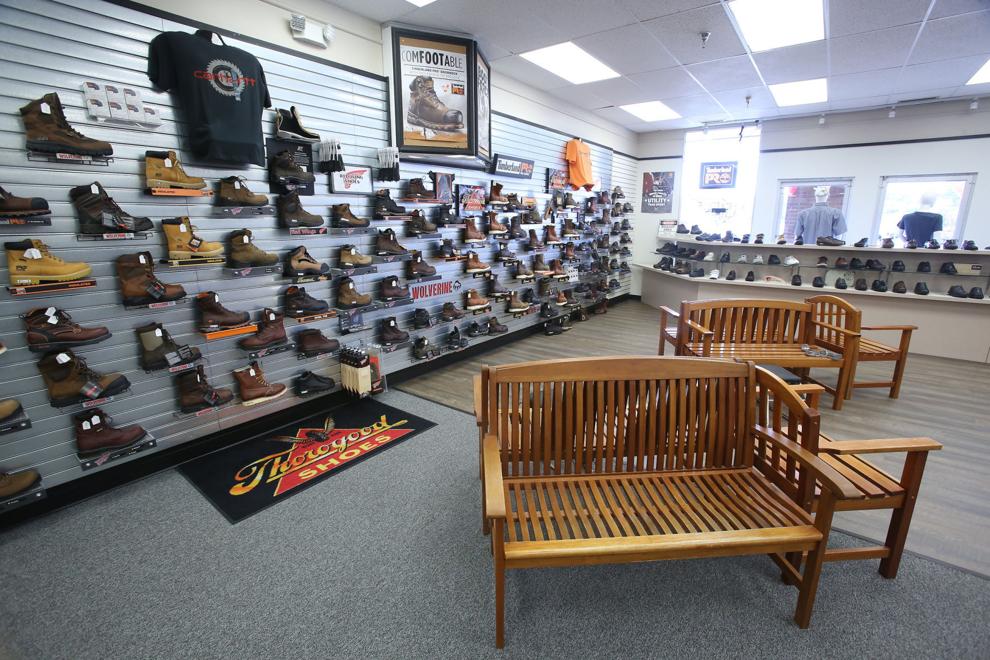 Barney's Hub Bootery
"Our one-on-one customer service is the secret to our success," says Yvonne Shofroth, manager and co-owner of Barney's Hub Bootery in Crown Point.
It can only help that this one-on-one service is carried out by an experienced staff. The store's website boasts more than 190 years of combined experience by a staff Shofroth describes as "all intelligent, knowledgeable, and eager to learn".
Barney's shoe sellers range in age from 20 to 74, which is important when a younger customer asks for help on the best boots for jeans or an elegantly aged patron asks for au courant fashion tips. "We all have different likes and interests," says Shofroth.
Though Barney's prides itself on its staff's advice, fashionability isn't its top concern. "Our main thing is being able to get people into something that is beneficial to them and their feet. To walk out happy and comfortable."
Barney's Hub Bootery has been helping customers find the proper footwear since 1949. Today the store is run by the founders' son John Dockus along with co-owners Shofroth and Kim Pappas.
And though more than  70 years is a long time for a retail store to be around, it has changed to meet customers' needs. In January, Barney's got an Aetrex custom orthotics machine called "Albert," that scans a customer's feet to give more information on orthotics purchases.
When asked how this new bit of technology has been received, Shofroth said, "People are liking it."
---
SECOND PLACE
DSW Designer Shoe Warehouse
---
THIRD PLACE
Shoe Carnival