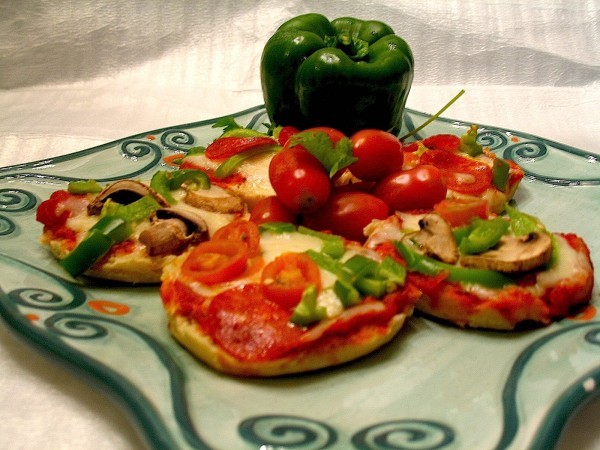 Pick up those knives and forks! Author Gina Meyers is tempting home cooks to sink their teeth into recipes inspired by the popular "Twilight" movies.
In her book "Love at First Bite: The Unofficial Twilight Cookbook," Meyers dangles dishes such as Monster Eggs, Lion and the Lamb Stew, Stuffed Bella Peppers and Vampire Bites in front of food fans.
In celebration of today's debut of "Eclipse," the third film in "Twilight" author Stephenie Meyer's series, fans may indeed want to bite into this collection of recipes.
"I saw the first movie and read the book which inspired me to write the cookbook," said Gina Meyers, during a recent telephone interview.
Meyers said her stepdaughter was a big fan of the "Twilight" books. But after Meyers saw the first movie, she noticed there was a interesting "camaraderie" between ladies her age - in their 30s -- and younger girls while watching the film.
"I realized 'Twilight' spans cultures and generations," Meyers said.
So with her fascination with the story of these "vegetarian" vampires from Forks, Wash., and the chemistry between Edward and Bella plus her own love of cooking, Gina Meyers decided to put together her own tasty tribute to the popular books and films.
"I have a passion for cooking and a passion for writing and teaching," Meyers said.
She was born in San Francisco and grew to love all things culinary while living there. Her great grandfather was one of the founders of Fisherman's Wharf and her family established Stall #2, owned by Cresci Brothers during the 1930s.
"My grandmother started the walking (seafood) cocktail," she said. "My family was always inspired by food and the sea."
Meyers fascination with otherworldly subjects such as vampires, ghosts and witches is really nothing new. She is also the author of "The Official Bewitched Cookbook" and other trivia books on the 1960s television show starring Elizabeth Montgomery.
In "The Unofficial Twilight Cookbook," Meyers doesn't only serve up recipes to die for but also offers cast lists from all three movies; trivia questions; interesting facts in a chapter titled "101 Random Bits and Pieces of the Twilight Saga"; and other chapters such as "Cullen Confidential"; "Bella's Prom Planner; and "Who Said It?"
"There's a little bit of everything," Meyers said, adding she enjoyed dishing up some "Twilight" party-planning tips as well.
Meyers has also taught entertaining and cooking classes through the years.
With her book, Meyers hopes "I can bring people back into the kitchen and hope they can have a little fun."
Home cooks desiring to test the recipes will find they're rated by ease of preparation. And unlike movies which are given stars for ratings, these dishes to die for appropriately feature forks, of course.
Want something easy? Try Wolf pack Waffles (1 fork) or I Dare You to Eat Pizza, Edward (1 fork). Feeling a bit more adventurous? Make Harry's Famous Fish Fry (3 forks).
I Dare You to Eat Pizza, Edward
Directions: Slice all of the ingredients into bite-sized pieces, and grate the mozzarella cheese. Spread pizza or spaghetti sauce on English muffins, and add cheese and your favorite toppings. Place the pizzas on a cookie sheet, and bake at 350 degrees for 6 minutes or until cheese is melted.
3 ounces strawberry mango juice
3 ounces freshly squeezed lemonade
Directions: Mix all ingredients in a tall glass with ice and enjoy. Garnish with lime wedge on the side of the glass. Serves 1.