Here is an updated how-to on submitting events to nwi.com. You will need to be a registered user of nwi.com. Click here to visit our registration page.
All events are published in print as space allows.
---

In the subscriber bar (the top black bar on nwi.com), click Log In.
---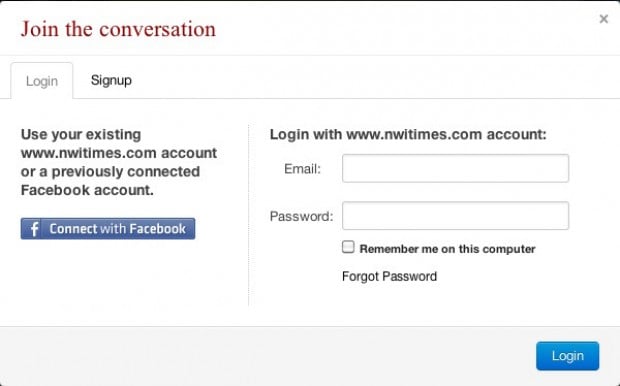 Enter the email address you joined with and the password you setup your account with. Click the blue "Login" button. Your page will refresh.
---

After the page refreshes, you should see your screenname and the links "Contribute" and "My Account". Click Contribute>>Event.
---
4. Submission Form, Part 1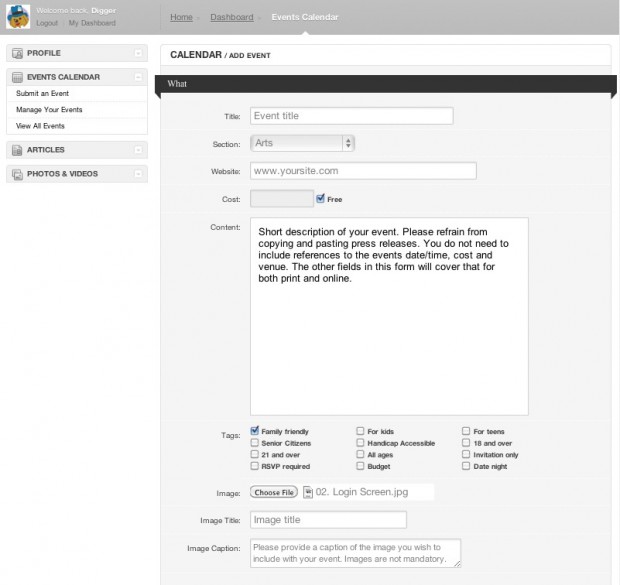 You will be taken to the Calendar Event submission form.
Enter your event's title.
Select the most appropriate section for your event.
Enter your business' or event's website address, if available.
Enter the cost (Ex: $10), or select "Free" for no-cost events.
Enter a description of your event. You do not need to repeat your event's date/time, cost and venue. The other fields in the form will cover that for both print and online.
Select the tags most appropriate for your event.
Add a photo to help promote your event. (Not required.)
Include a title and caption for your photo.
---
5. Submission Form, Part 2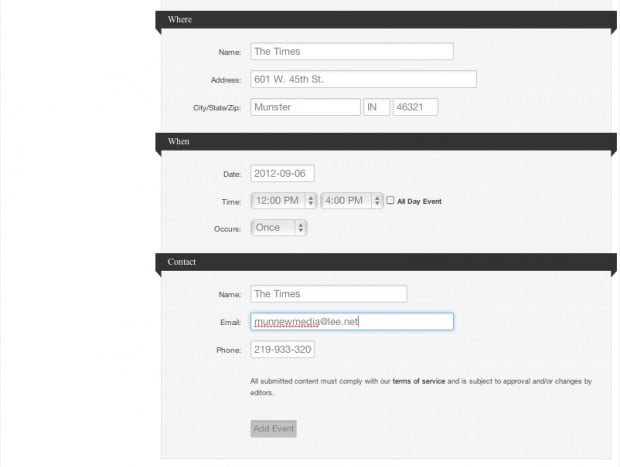 Enter the name of the business/location of your event.
Enter the street address, city, state and zip code in the appropriate fields.
Click the date field and a pop-up calendar should display for you to select the date of your event. If the pop-up calendar does not display, enter the date of your event in the following format: YEAR-MONTH-DAY. For example, an event on Sept. 6, 2012 would be entered as 2012-09-06.
Select the start and end times of your event or select "All Day Event". If your event is not an "All Day Event" it must have a start and stop time.
Enter the contact name, email address and phone number of the person people should contact with questions about the event. Please enter phone numbers in this format (XXX) XXX-XXXX, with area code in parenthesis. This helps our editors save some time editing events later.
Click "Add Event"
---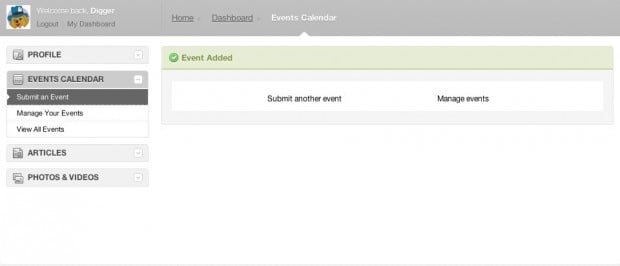 After your event has been successfully submitted, you will be taken to this confirmation page.
---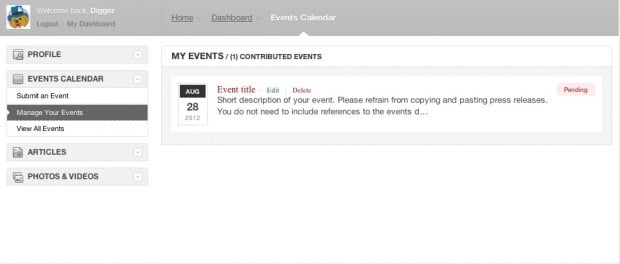 You can click the "Manage Events" link to check the status of your submitted event. (Please note it can take up to five minutes for newly submitted events to display in your manage events section.)
---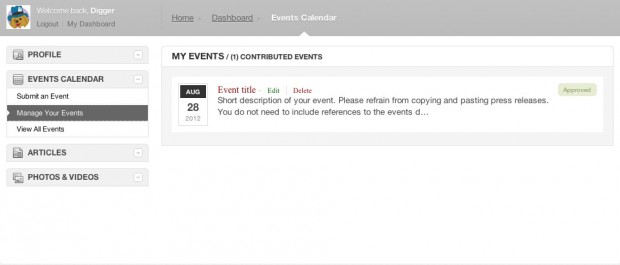 Once your event has been reviewed, edited and approved by our community staff, the status will show Approved.
---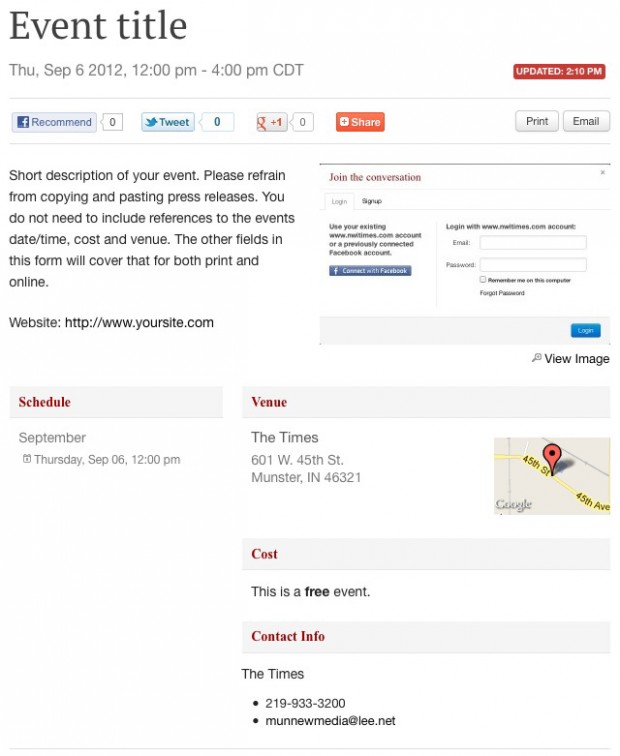 This is how your event will display on our website.
Please try to submit events within 10 to 14 days before it takes place. Events are approved chronologically with events occurring sooner getting higher priority. If you are submitting a late-October Halloween event in early September, it will not be reviewed until early to mid-October. This is due to the volume of events submitted by the community.
Submitted events are published in our print edition as space is available. We cannot guarantee events will be published in print.
If you are submitting a call for registration that needs to run during dates that are not the actual event's date, you will need to submit two separate events. One for the call for registration and one for the actual event itself.
---
10. Accessing Managed Events

If you are logged in, but not on your Dashboard page and want to access your managed events, click My Account>>Edit Profile in the subscriber bar.
---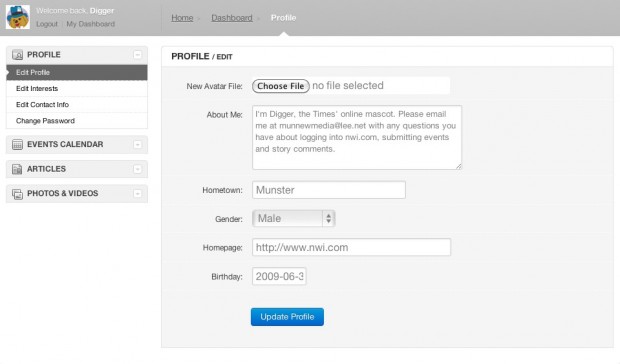 You will be taken to your Profile page. On the left-hand side you will see links that include Events Calendar. Click the small triangle next to the title and select "Manage Events".
This entry has been updated from a previously posted one. Original entry was posted on 2/1/2012.