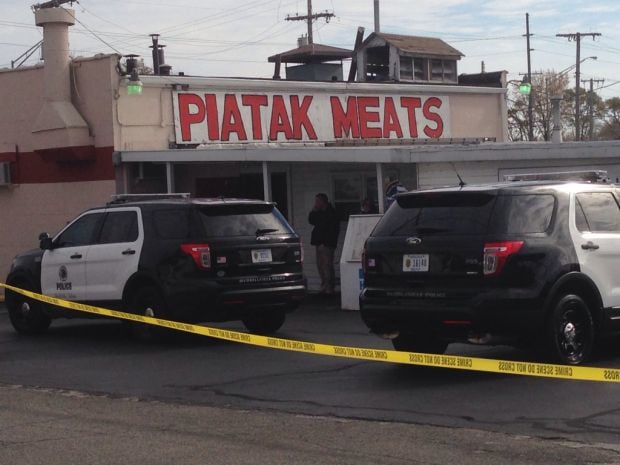 MERRILLVILLE — It's been several years since a 27-year-old man was found shot to death on the cooler floor of Piatak Meats. 
Andrew Fugate, of Hobart, was shot three times in the head, once at close range, police said. 
Though there was at one time more than a dozen detectives working the case, little is known about what led to Fugate's slaying. 
On Nov. 4, 2013, Fugate arrived at 4 a.m. to begin meat preparations at Piatak Meats, located in the 6200 block of Broadway in Merrillville. Fugate's body was found at 7 a.m. by a store manager. 
He had worked there for 10 years, and enjoyed getting out early enough to still be able to do things after work. His father, Steve Fugate, was a part owner of the business. 
About three months after the homicide, police released surveillance video of an SUV believed to have been driven by the suspects. 
The video surveillance showed an SUV backing into the rear parking lot of Piatak Meats and two people getting out of the vehicle. They returned to the vehicle about 10 minutes later, made a U-turn and headed north on Broadway.
Merrillville police previously said there was no evidence of forced entry or of a robbery. The store's rear steel door was locked from the inside and had to be opened by the store's manager key.  
Merrillville police and the Bureau of Alcohol, Tobacco, Firearms and Explosives investigated what led to Fugate's homicide.
In November 2015, the agencies described Fugate's homicide as brutal. ATF Senior Special Agent Thomas Ahern stated they remained vigilant in the investigation of the "savage murder."
A reward for $20,000 is being offered for any information leading to the arrest and conviction of those involved in Fugate's homicide.
Anyone with information is asked to call Merrillville police Detective Sean Buck at 219-648-2255.