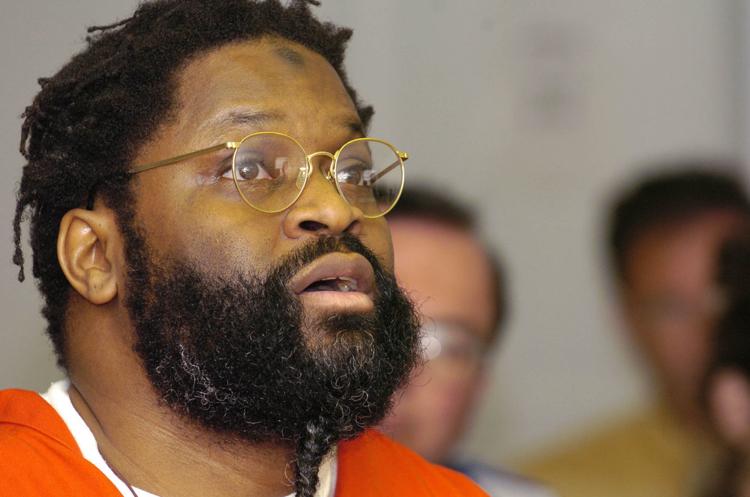 GARY — On Aug. 12, 1986, a man who suspected his foster parents had withheld money from him confronted them at their Gary home.
When police later found the couple, John Rease, 73, and Henrietta Rease, 59, they were lying face down in a bedroom with their hands tied behind their backs. John Rease, a retired steelworker, was shot once in the neck. Henrietta Rease was shot in the abdomen, neck and temple.
The legal odyssey that would follow the two men who were charged in the homicides chronicled the state's evolving views on the death penalty.
Early on, Darnell Williams, who at the time was 20, and Gregory Rouster, who was then 18, were arrested in the case. 
Rouster, who had previously lived with the Rease family, went along with Williams to their home to rob them. Derrick Bryant, a foster child who was living with the couple, testified at trial that he heard Rouster arguing with Henrietta Rease about money. 
Henrietta Rease was heard telling them to leave the house and later asking them not to hit her husband. Williams was heard saying, "It's your time," and Rouster was heard replying, "Waste them." 
Williams and Rouster left with $232 and a couple of wrist watches. 
Less than a year after the homicides, Williams and Rouster were convicted of the murders. Both were sentenced to death.
Rouster, who now goes by Gamba Rastafari, was freed from death row in 2003 after special Judge T. Edward Page determined he was mentally disabled. The U.S. Supreme Court ruled a year before that executing inmates who are mentally disabled is cruel and unusual punishment, and thus unconstitutional. 
In 2005, Lake Criminal Judge Clarence Murray re-sentenced Rouster to 60 years in prison. He received day-for-day credit for time he had already served in prison.
Keep reading for FREE!
Enjoy more articles by signing up or logging in. No credit card required.
According to the Indiana Department of Correction's website, Rouster, 47, was released from prison on parole in April 2015. He was released from parole on April 2016, according to IDOC records. 
Williams also was eventually freed from death row after his case garnered national attention. In an unprecedented move, former Gov. Joe Kernan granted Williams clemency a week before he was scheduled to die.
Before he was granted clemency, the Indiana Parole Board made a rare recommendation to commute his sentence to life in prison without parole.
The original deputy prosecuting attorney, Thomas Vanes, was among those who voiced support for sparing Williams from death. He said Rouster was the most culpable defendant.
Much of the debate surrounding Williams' death sentence focused on three small spots of blood on his shorts. The clothing item was collected three days after his arrest.
At trial, a state serologist testified the blood found on the shorts matched the blood type of John Rease, Henrietta Rease and Williams, according to court records. She went on to testify that 45 percent of the world's population also matched that blood type. 
Vanes penned an opinion column in 2003 about the case and said the blood evidence at the time was significant. He wrote that the trial judge noted the physical evidence was key in determining what role Williams had in the homicides, which is one of the reasons why the case merited the death penalty. 
Vanes went on to write that jurors told him the blood evidence also played a role in their recommendation to sentence Williams to death. 
More advanced DNA tests were eventually performed on the blood spots. According to court records, Henrietta Rease's DNA was excluded from the blood spots. 
For one of the spots, John Rease's DNA did not match the sample, but it also could not be excluded as a possible source of the DNA, according to court records. The blood spot had a mixture of two or more DNA profiles.  
Williams, 49, is still serving a life sentence at the Pendleton Correctional Facility, according to the Indiana Department of Correction.