The other day I ordered food from a local restaurant to be picked up by me. I ordered online using a gift card I received for Christmas. Near …
Thanks to everyone who has contacted me about this blog.
I recently encountered a couple of the biggest challenges most people have when going vegan - sharing meals with extended family/friends and t…
Here is a book I am very excited about: "4Leaf Guide to Vibrant Health."
Perhaps the best place to start off on this exploration of what it means to be vegan and a vegan in Northwest Indiana is to clarify what is me…
When others learn I am a vegan, a common response is, "What do you eat?"
The questions are all pretty much the same each time someone learns I am a vegan.
Doug Ross gives a preview of Valparaiso's Fourth of July celebration and his role in it.
Fourth of July fireworks are the highlight of the day for most Americans. I love fireworks, too. But don't forget that it's not just the Fourt…
A reader called last week asking for more crime news from neighborhoods.
Phil Potempa's daily entertainment news column.
Phil Potempa's daily entertainment news column.
Phil Potempa's daily entertainment news column.
Singer Gloria Estefan, with husband Emilio Estefan in Chicago for a Red Carpet Interview with Times Columnist Phil Potempa describing the mess…
Phil Potempa's daily entertainment news column.
Phil Potempa's daily entertainment news column.
Alex Trebek chats about "serious nuns" and "funny goats" with contestants in this July 12, 2012 "Jeopardy!" clip.
Tom Landvatter, a professor of foreign languages and literature at Valparaiso University, was a contestant not afraid to wage top dollar on AB…
The Memorial Opera House on Indiana Avenue in downtown Valparaiso has a long and significant history.
In Sunday's Forum section, Sara Serritella, whose name was Sarah Tompkins before she was married and when she was a reporter for The Times, re…

Midwest Express Clinic / Crown Point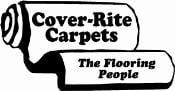 Cover-Rite Carpet & Design Center
The Towle Theater in downtown Hammond dates back to 2003, but the building goes back 90 years earlier, to its 1903 debut as the Towle Opera House.
A look at the interior and exterior of the Towle Theater in downtown Hammond, a building that dates back to 1903, when it opened as the Towle …
What's the No. 1 thing the Indiana General Assembly is required to do? Pass a budget. What almost didn't get done this year? Pass a budget.
Notable leaders and celebrities were quick to condemn Gov. Mike Pence signing into law a religious objections bill, due to the perception that…
If you were a big fan of U.S. Sen. Tom Coburn's annual waste book on questionable federal government spending, you'll be glad to know Sen. Dan…
U.S. Sen. Dan Coats, R-Ind., complains about a federal study that involved Swedish massages for rabbits in his third "Waste of the Week" video.
On Wednesday, the Indiana Ethics Commission fined former state Superintendent of Public Instruction Tony Bennett $5,000 for ethics violations.