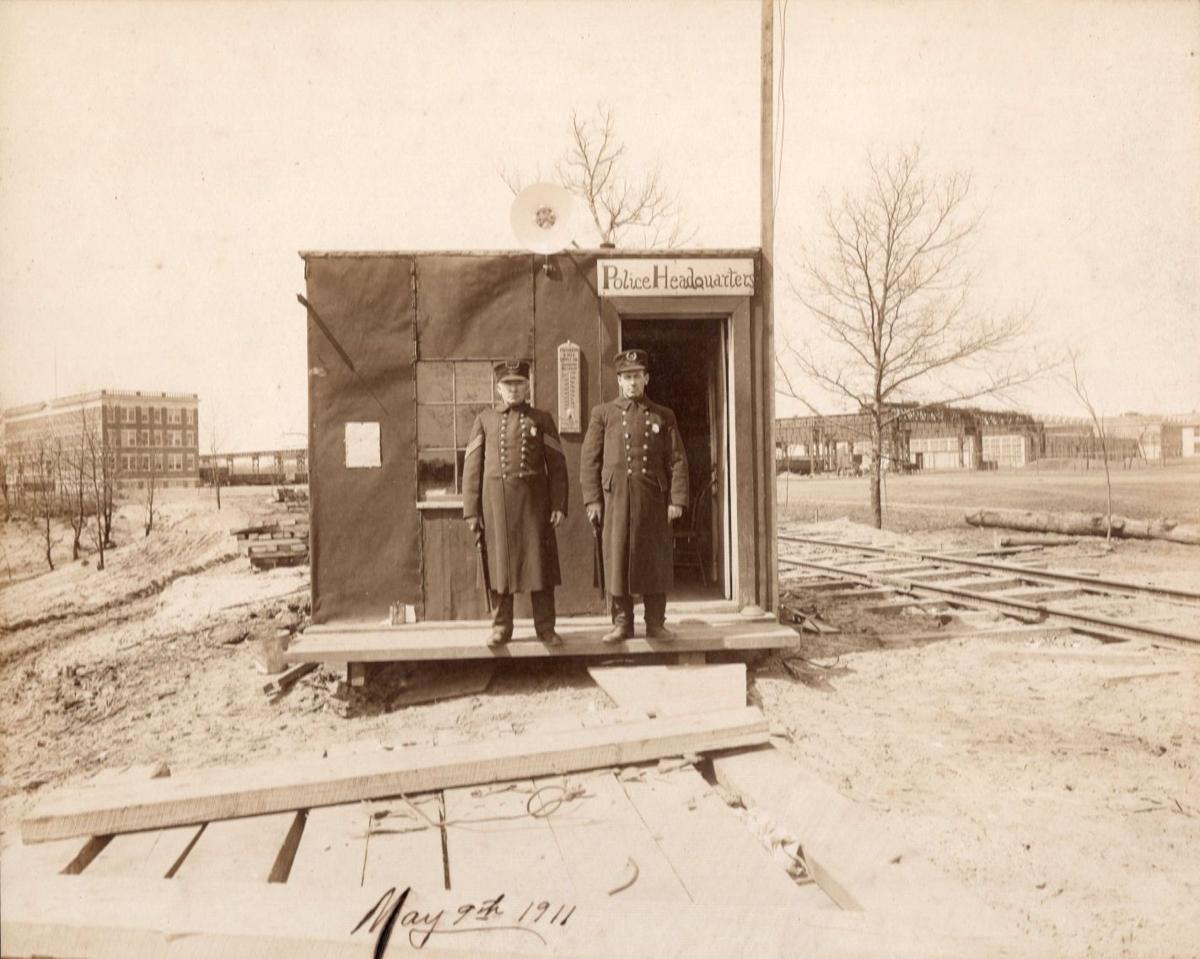 Lynn Peppas, of Valparaiso, began working at American Bridge Co. in Gary in 1959. She was its final employee.
Barb Mockler, whose father, William Bailey, had worked there as manager of accounting, owned this 1911 photo. He sent many materials from the plant to the Indiana Historical Society when the plant closed in 1980. Peppas was Bailey's secretary.
Peppas remembers well both the place and the people there.
Trees had formed a canopy over the drive, but emerald ash borers took their toll, and the trees were cut down.
The gym, as it was known, was used for storage in her day, but her father told her there was a canteen downstairs and games played in the gym when he worked there earlier. The canteen was still functional when she hired on.
The steel came from U.S. Steel's Gary Works and went to this division to be fabricated.
The draftsman designed McCormick Place – the one that burned down – in 1959. It was contract number V5875, Peppas remembered. "I typed that so much," she said.
"It was small and you knew everybody."
The Picasso sculpture at Daley Plaza in Chicago was fabricated in secrecy at American Bridge in Gary. The John Hancock Center, Sears Tower and many of the city's bridges were American Bridge projects.
"It was very small, about 2,500 people max, and that was in the 1960s and 1970s," she said. Peppas knew everybody who worked there.
By the late 1970s, it was United Steelworkers contract time, and the domestic steel industry was beginning to see a radical reduction in the workforce. American Bridge in Ambridge, Pennsylvania, was slated to close, Peppas said, but its workers accepted the contract offer, and the Gary plant was closed instead.
Peppas stayed behind to process the final paperwork, including retirements.
"I laid myself off in November of '81," she said. She then went to work for U.S. Steel.