You can't be buffaloed, because you're a good judge of character. But are you a good judge of bison?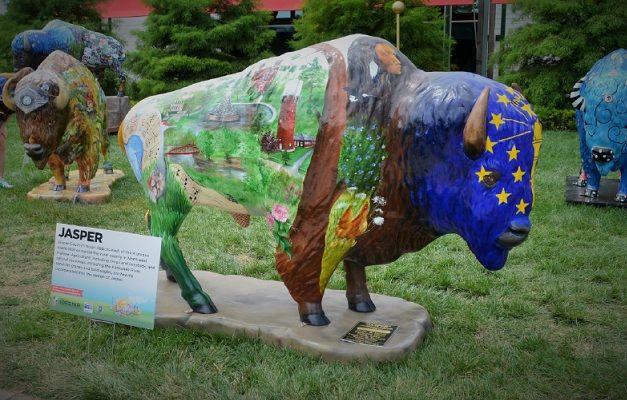 Kevin Kelly, president of the Jasper County Economic Development Organization, hopes you are. And he's hoping his county's bison is the one you'll pick.
Jasper, as that bison is known, is among the participants in the Indiana State Fair's bison-tennial art exhibit contest.
If you're at the state fair, check out the artistic bison on exhibit there. Not every county sent a bison, even though all 92 herd about the contest. Several from Northwest Indiana are on hand, though.
You can vote for your favorite online. Kelly said you can vote every 24 hours, so feel free to change your mind or try to stuff the electronic ballot box. It's all in good fun and Hoosier pride.