"I WANT GIRLS AND I WANT THEM BADLY," the ad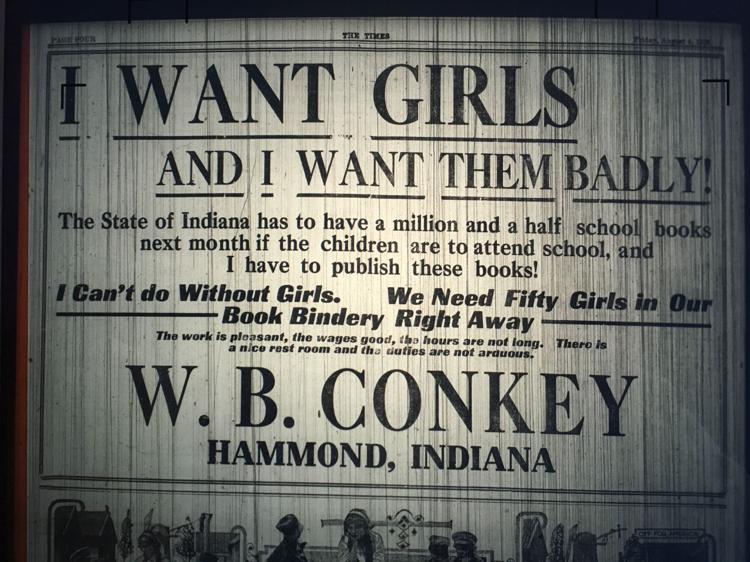 But it's not quite like that enormous headline sounded.
What the W.B. Conkey company in Hammond really wanted was female employees to process a rush order of school books. That was back when companies were allowed to discriminate based on gender and age, and before strict laws on child labor were passed.
And when they could refer to young women as girls and get away with it.
"The work is pleasant, the wages good, the hours are not long. There is a nice rest room and the duties are not arduous," the ad
Keep reading for FREE!
Enjoy more articles by signing up or logging in. No credit card required.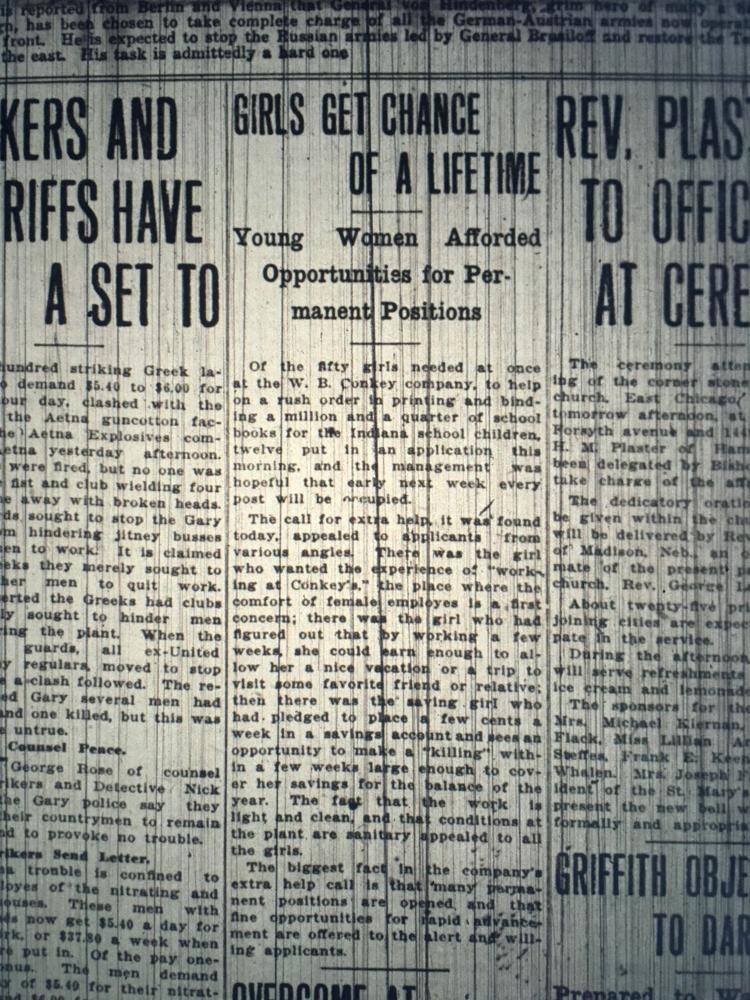 promised. A news story wasn't exactly objective, with a headline that said, "GIRLS GET CHANCE OF A LIFETIME." It explained that Conkey had a rush order to print and bind 1.25 million books for Hoosier schoolchildren — the ad had said 1.5 million — and that 12 of the 50 women needed had put in an application that morning.
The story discussed some of the applicants' traits:
"There was the girl who wanted the experience of 'working at Conkey's,' the place where the comfort of female employes is a first concern; there was the girl who had figured out that by working a few weeks, she could earn enough to allow her a nice vacation or a trip to visit some favorite friend or relative; then there was the saving girl who had pledged to place a few cents a week in a savings account and sees an opportunity to make a 'killing' within a few weeks large enough to cover her savings for the balance of the year."
Another story said the company "is paying the best wages it ever paid in its history and hundreds of women are already employed but more are needed."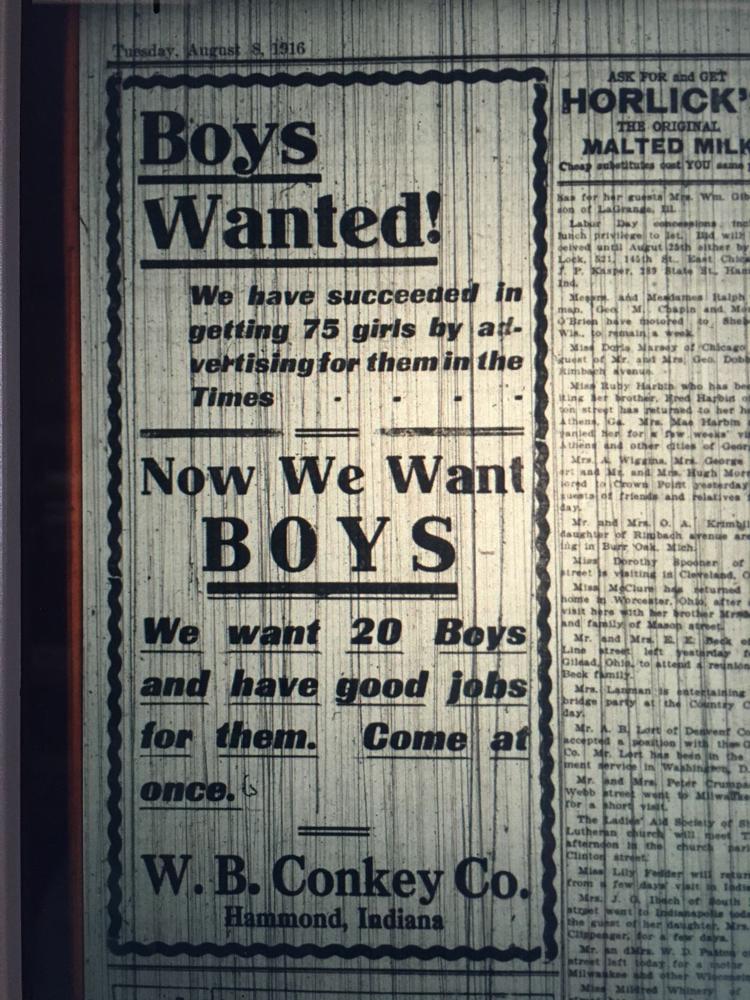 A follow-up ad on Aug. 8, 1916, said Conkey attracted 75 girls by advertising for them in The Times. Now the company was seeking 20 boys. "Come at once," the ad said.