Sure, it's hot out today, and 2015 was the hottest year on record, but the heat wave of July and early August of 1916 was far worse. Scores of people died because of the oppressive heat.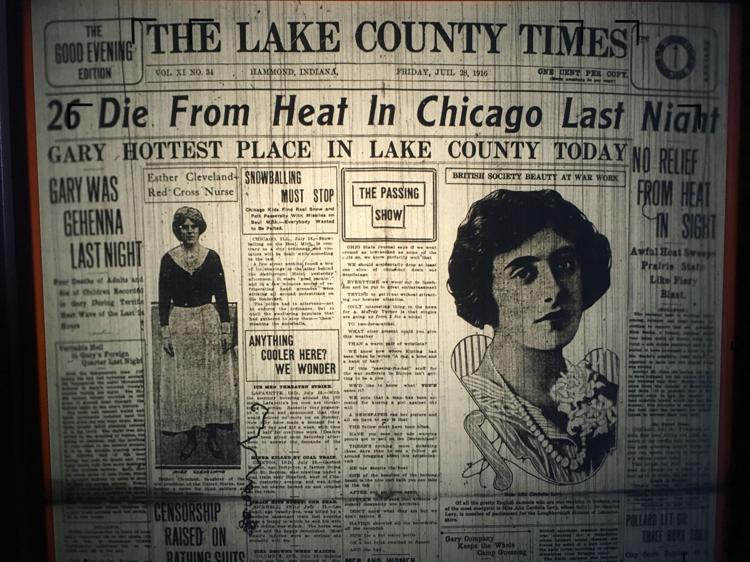 Sitting in an air conditioned office, after driving an air conditioned car from my air conditioned home, it's easy to forget that air conditioning wasn't even invented until 1902. Even so, it wasn't readily available until the 1920s, when going to the movie theater offered not only relief from boredom but also relief from heat.
In fact, Northern Indiana Public Service Co. was advertising electric fans in 1916, a relatively new device for cooling homes. And during the summer of 1916, the electric company had run out and it became newsworthy when the company got a new supply to sell.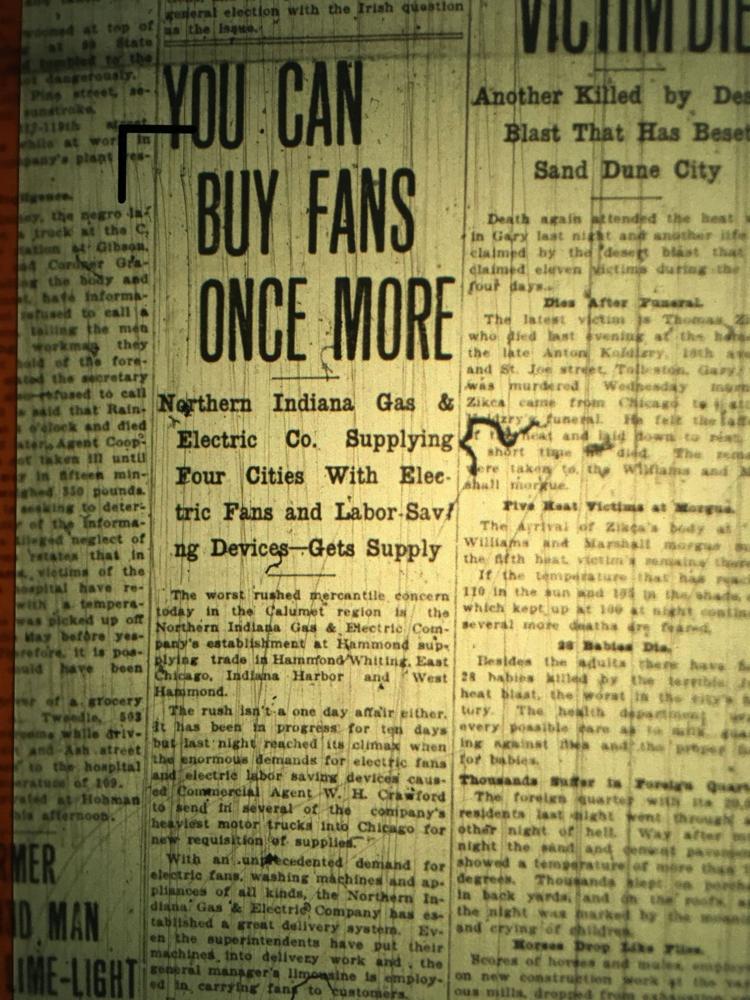 And while electricity in homes was available in 1916, that's the case for urban areas, not for the rural areas. Rural electrification wasn't begun in earnest until the Rural Electrification Act of 1935.
Gas hot water heaters were also being marketed as a way to keep homes cool. No more lighting a coal fire to heat water on the stove.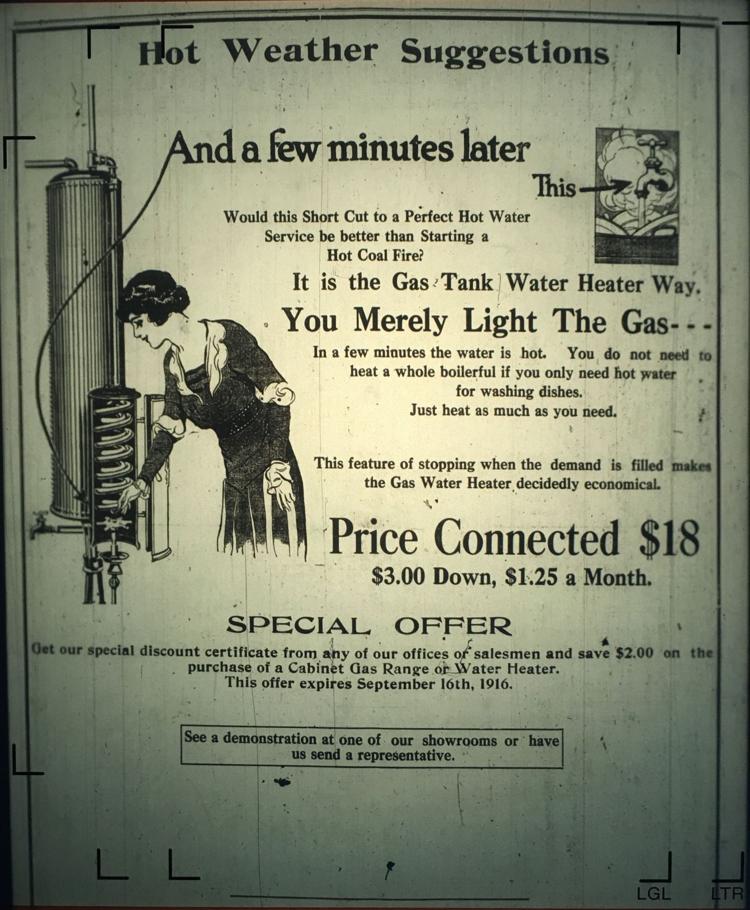 Getting cool in 1916, especially in the urban areas, wasn't easy. Workers even shut down the mills because it was too hot to work there.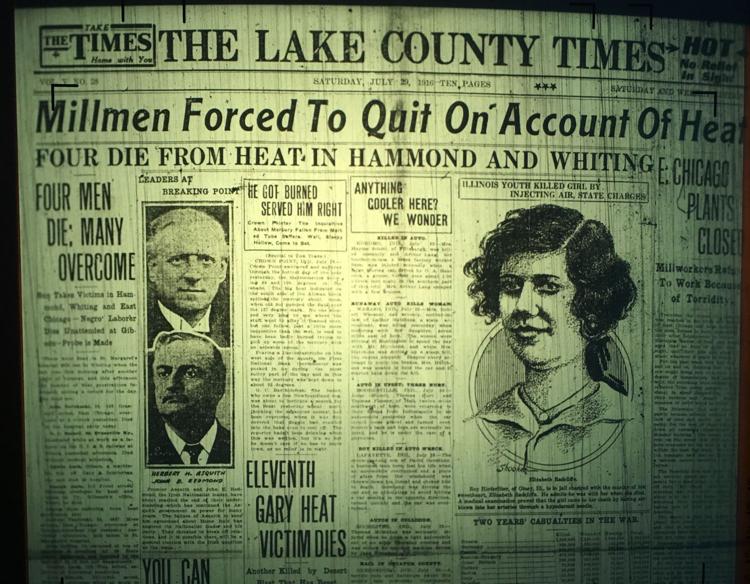 Ice cream offered temporary, though delicious, relief.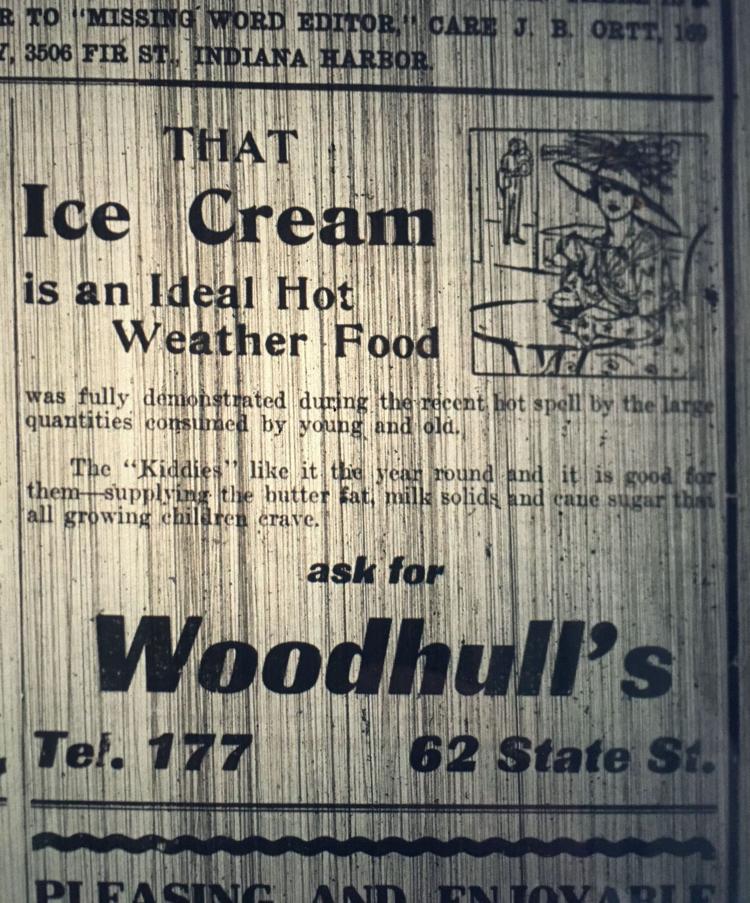 Today, we worry about the elderly and the very young succumbing to heat, but anyone could be affected by it back in 1916 – even a 31-year-old man.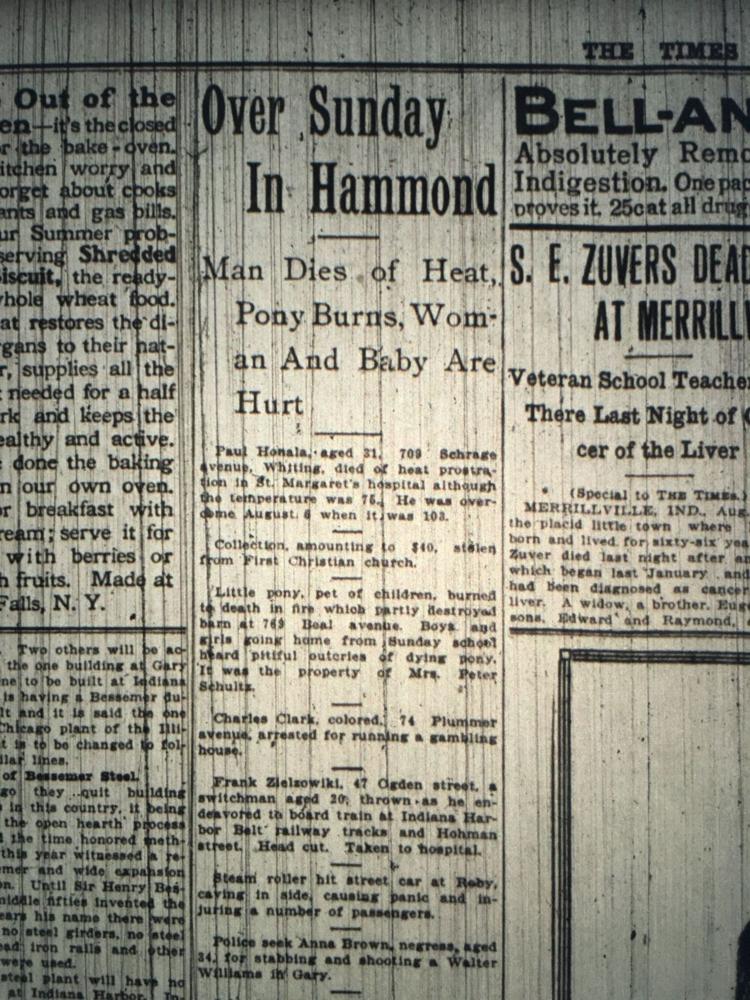 Ice harvested from places like Cedar Lake was the means of keeping food cool, before refrigerators became popular, but the supply of ice was an issue in 1916.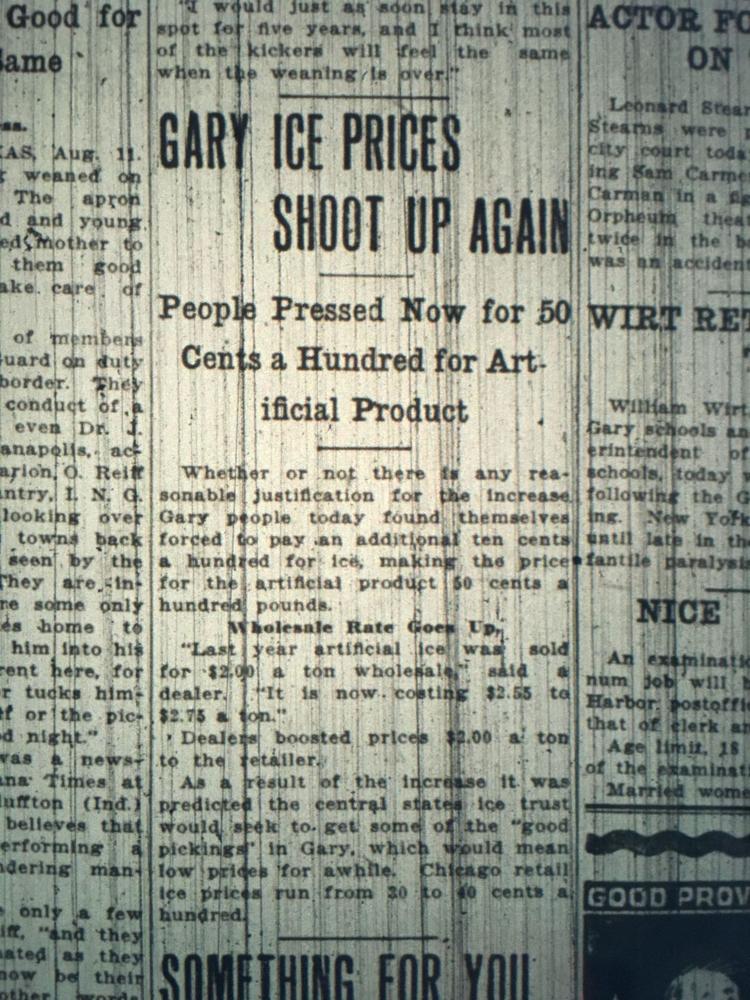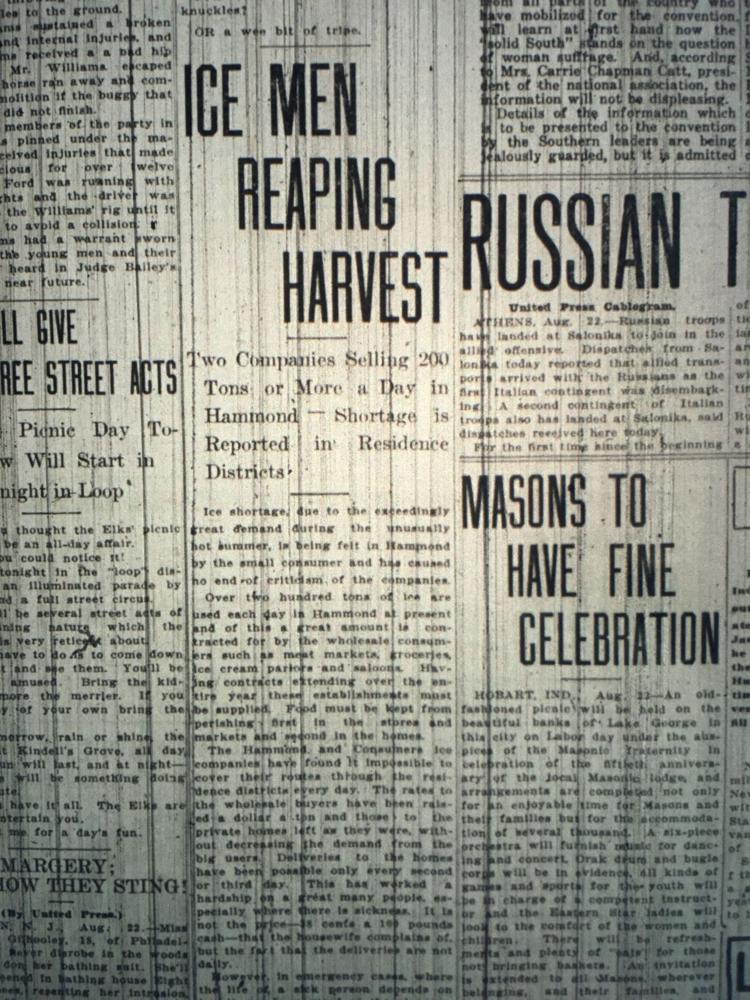 There was talk of Chicago getting ice that should have been kept in Northwest Indiana, at least according to some people, which exacerbated the supply problems.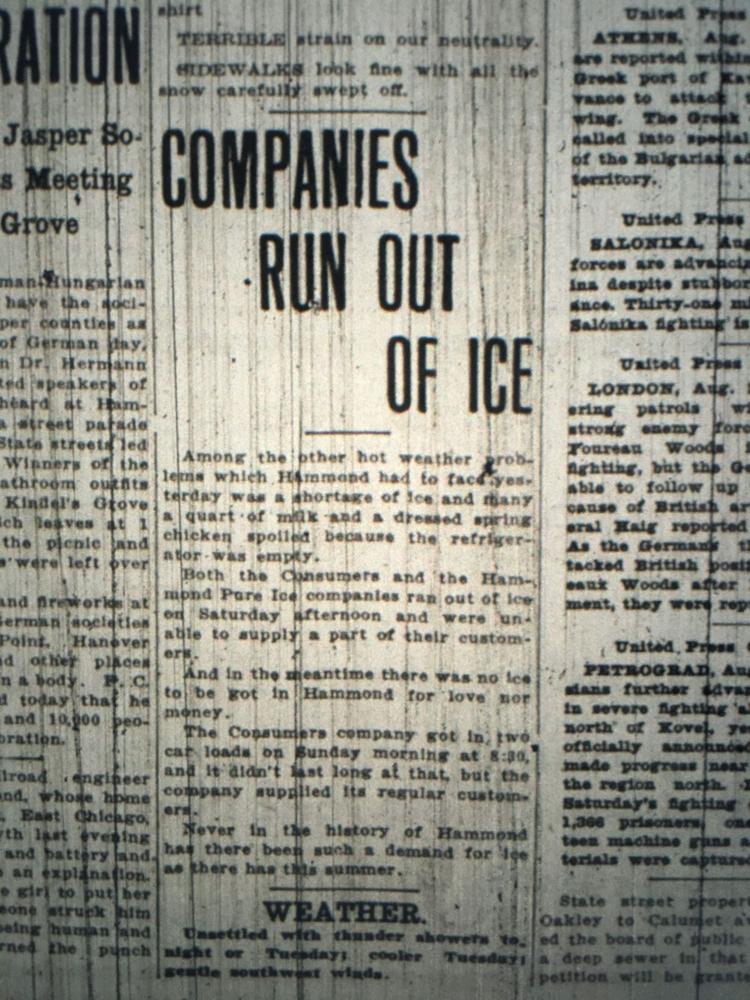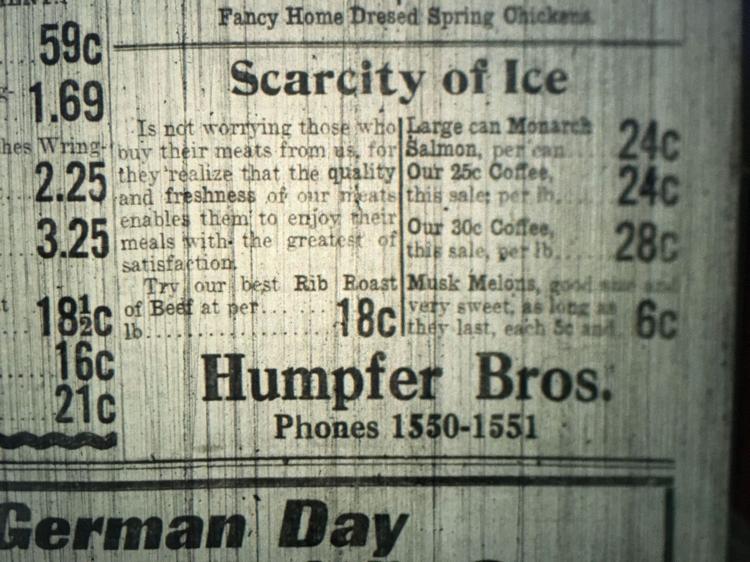 Flint Lake north of Valparaiso was so hot that folks there even thought ice would be a solution.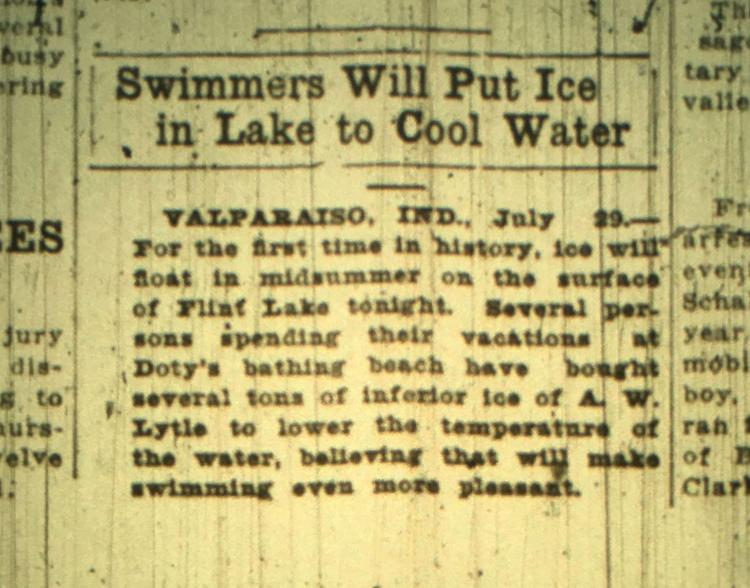 There were news reports of mercury thermometers bursting ....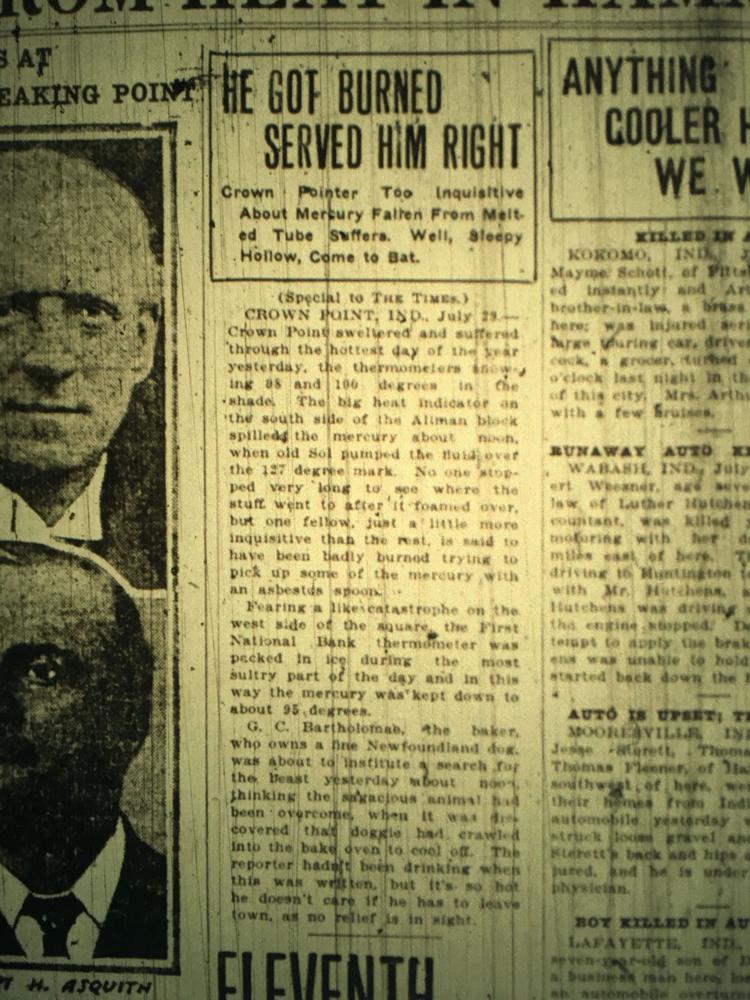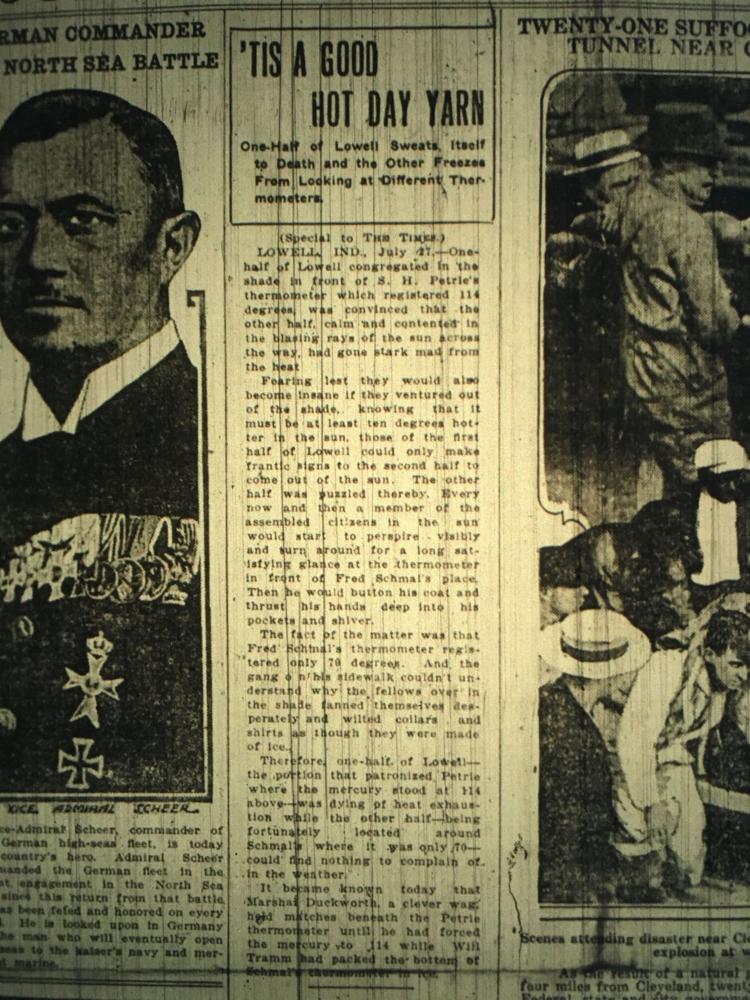 and of life where it's always cooler.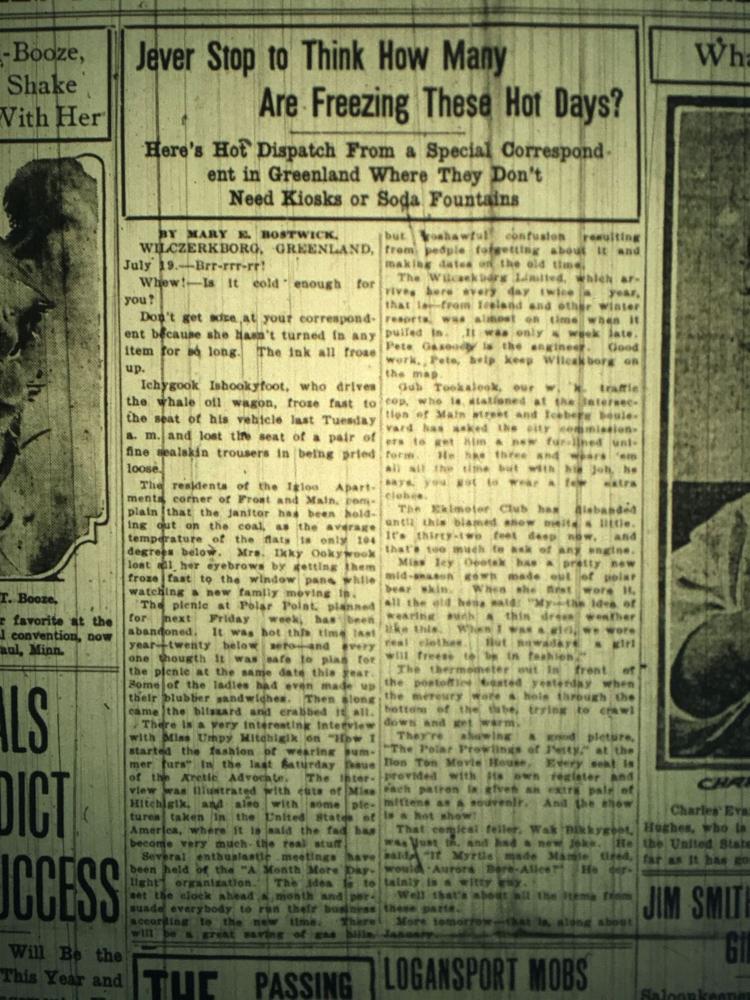 The only real relief came from going to the beach, and even that became a big issue in 1916.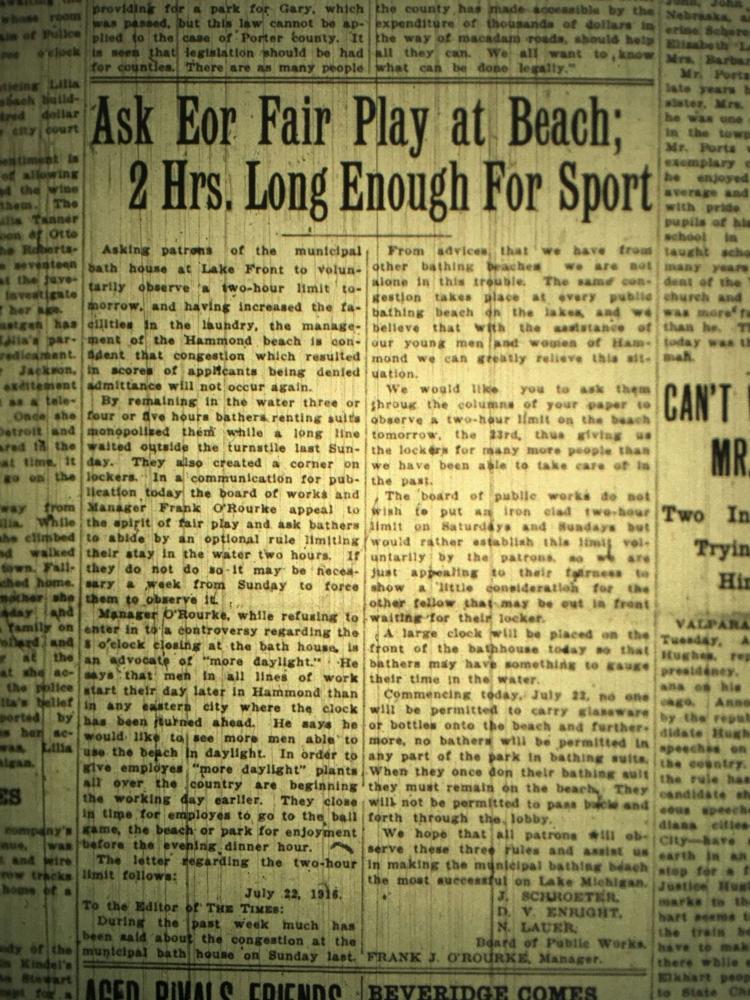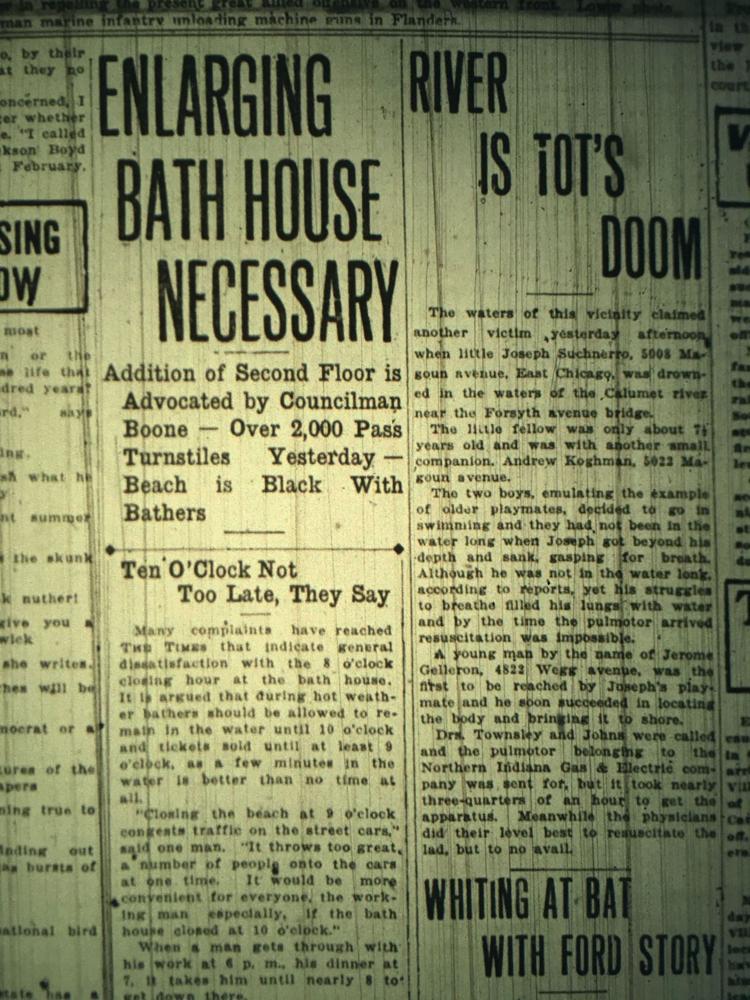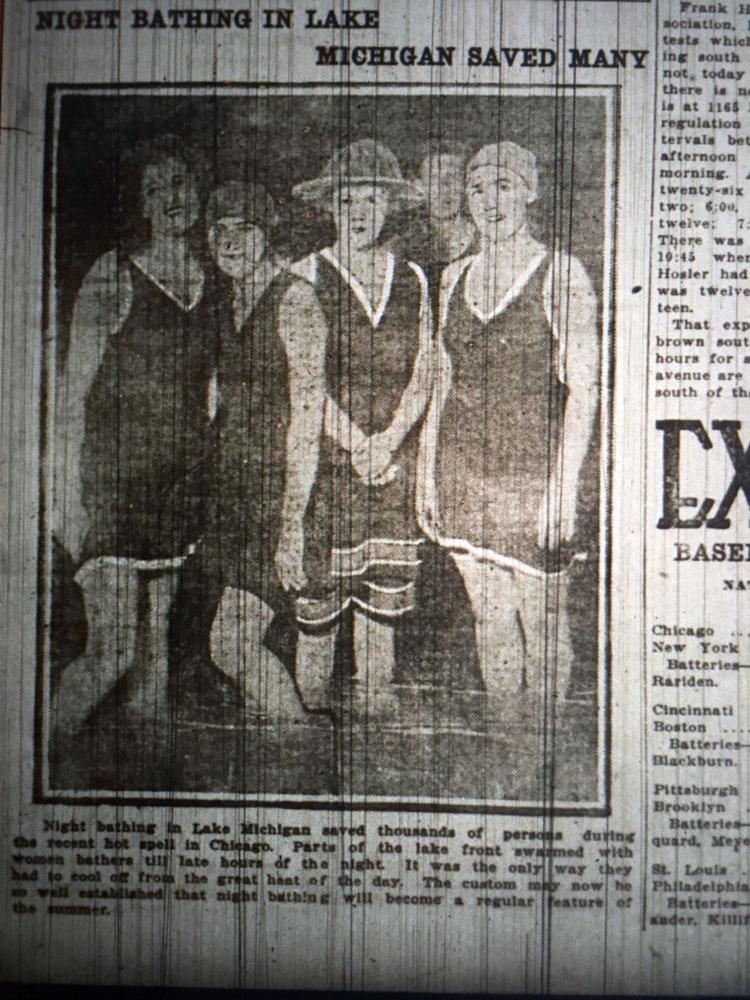 Hammond had a nice beach, and the Hammond Beach Inn offered meals as well as access to the lake. That building was where the Hammond Marina and Horseshoe Casino are now.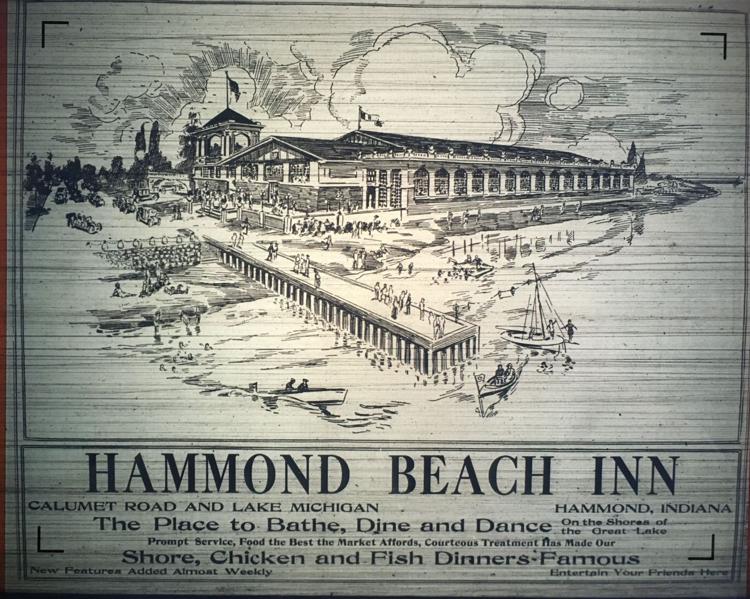 Gary, however, didn't have its own beach.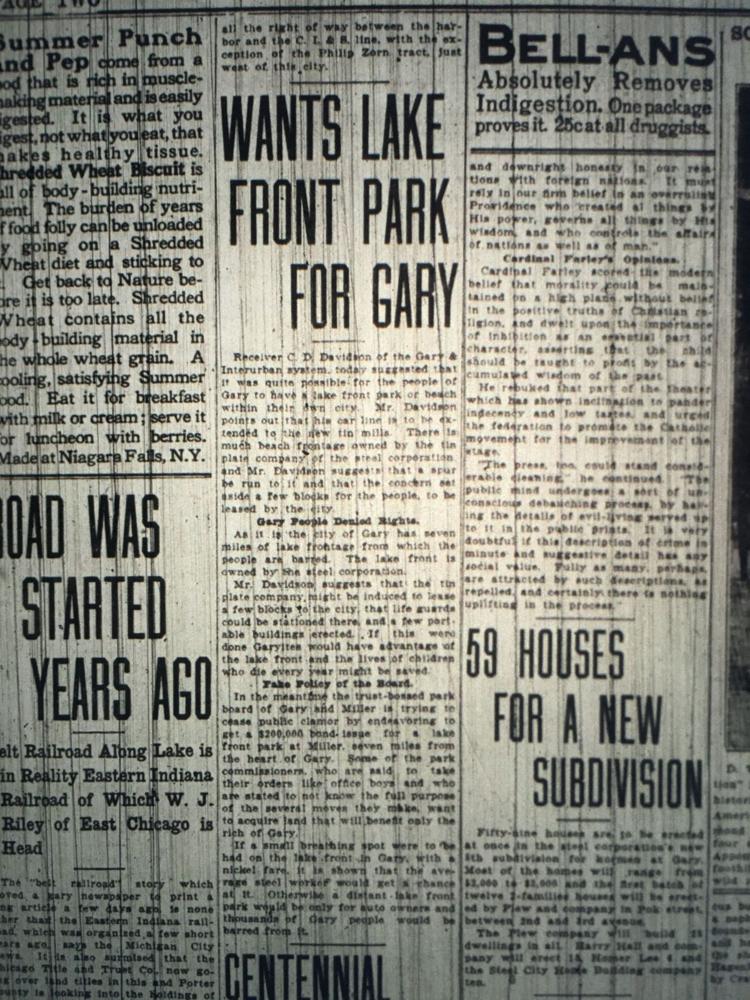 And the issue of whether there would be a national park in the Dunes wasn't settled yet – and wouldn't be for another half century. Indiana Dunes State Park didn't even exist yet, though it soon would.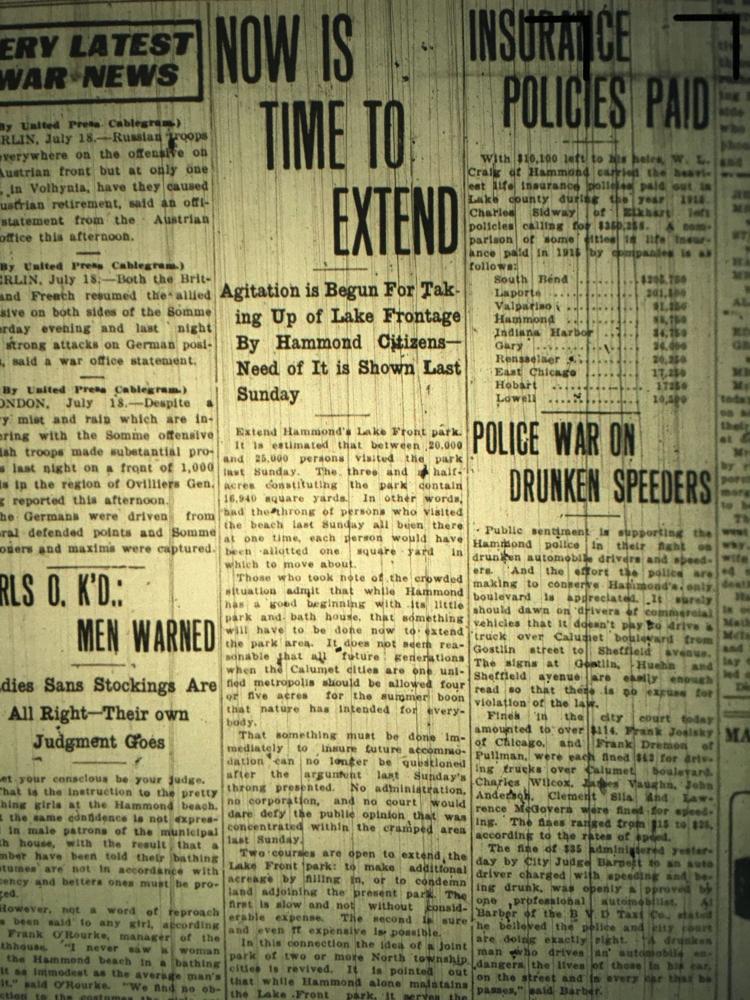 Fashions were changing, and there was a debate over what type of bathing suit was considered immodest.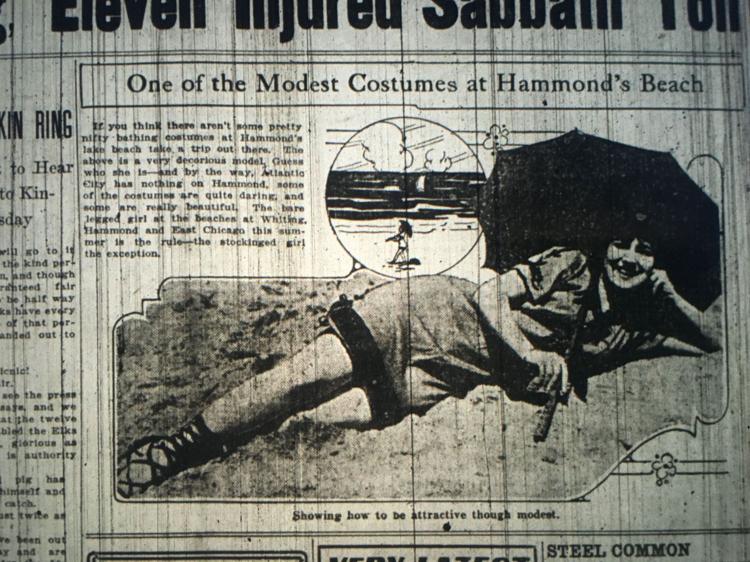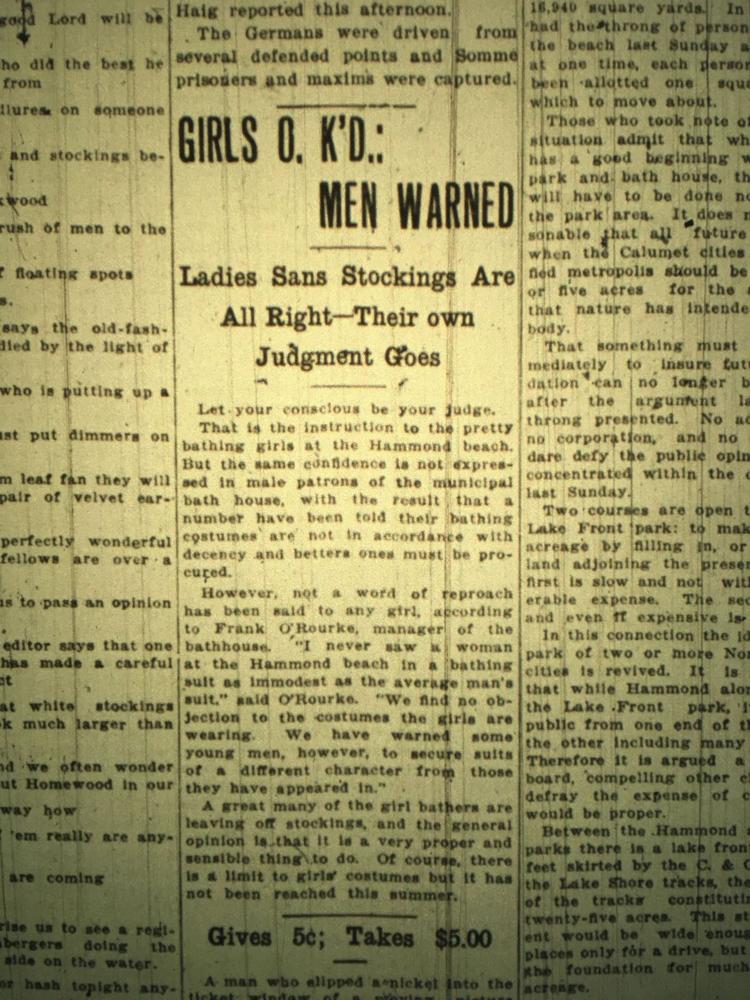 Modesty was an issue in the water, too, with some boys not behaving as they should around girls.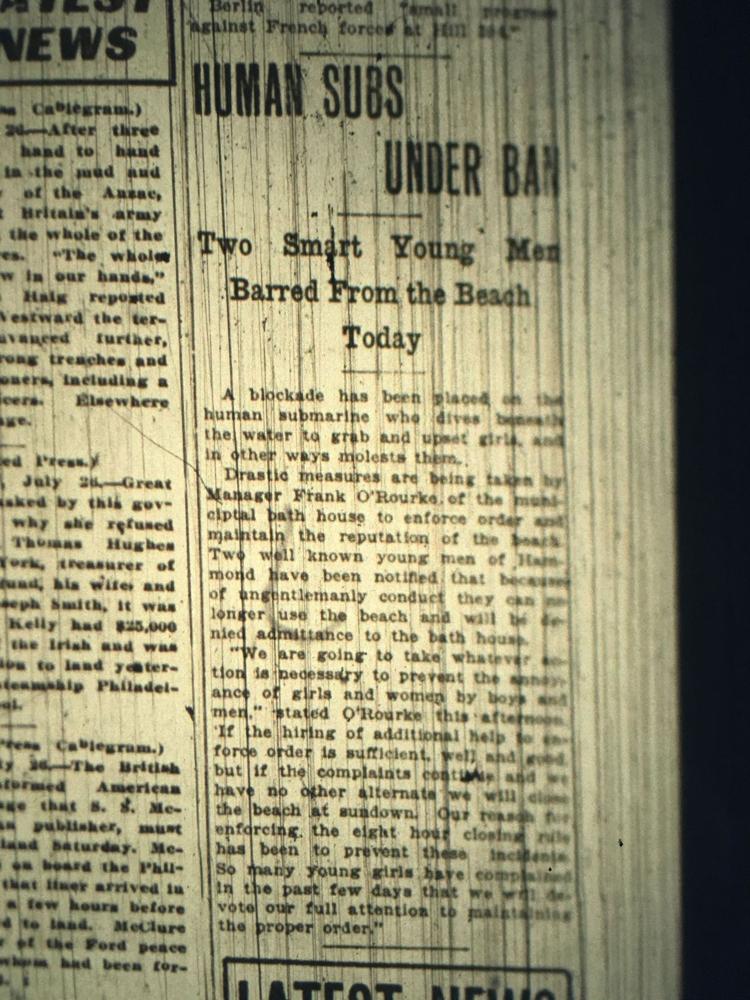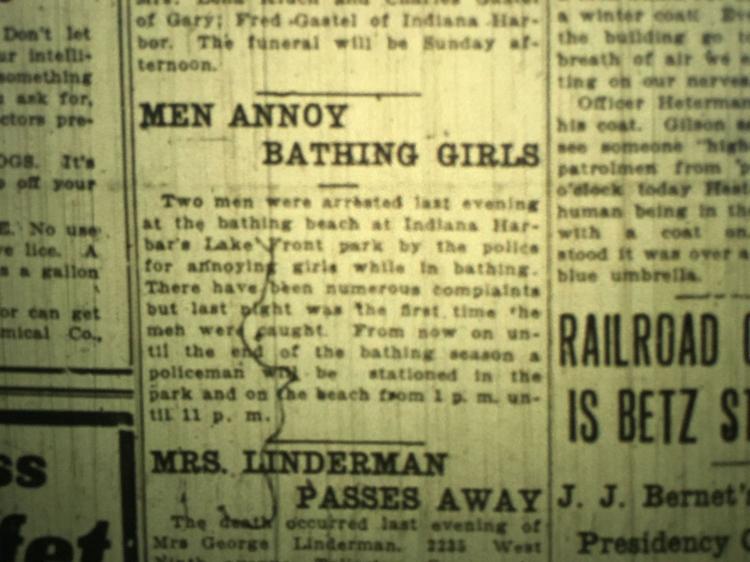 They weren't the only ones who had issues with modesty that summer.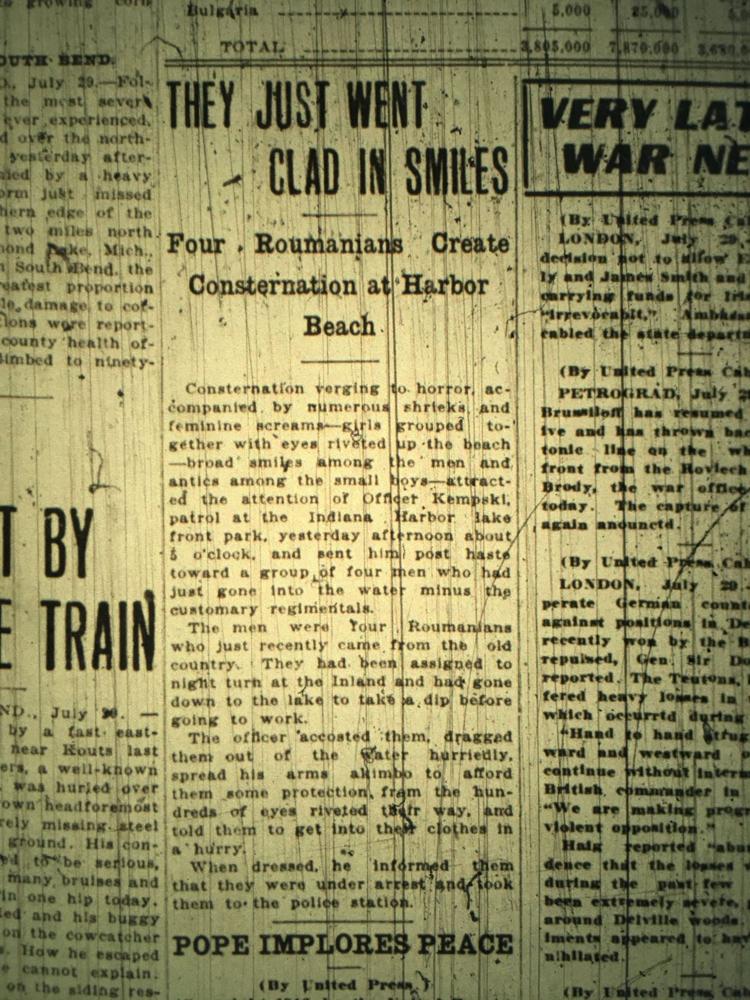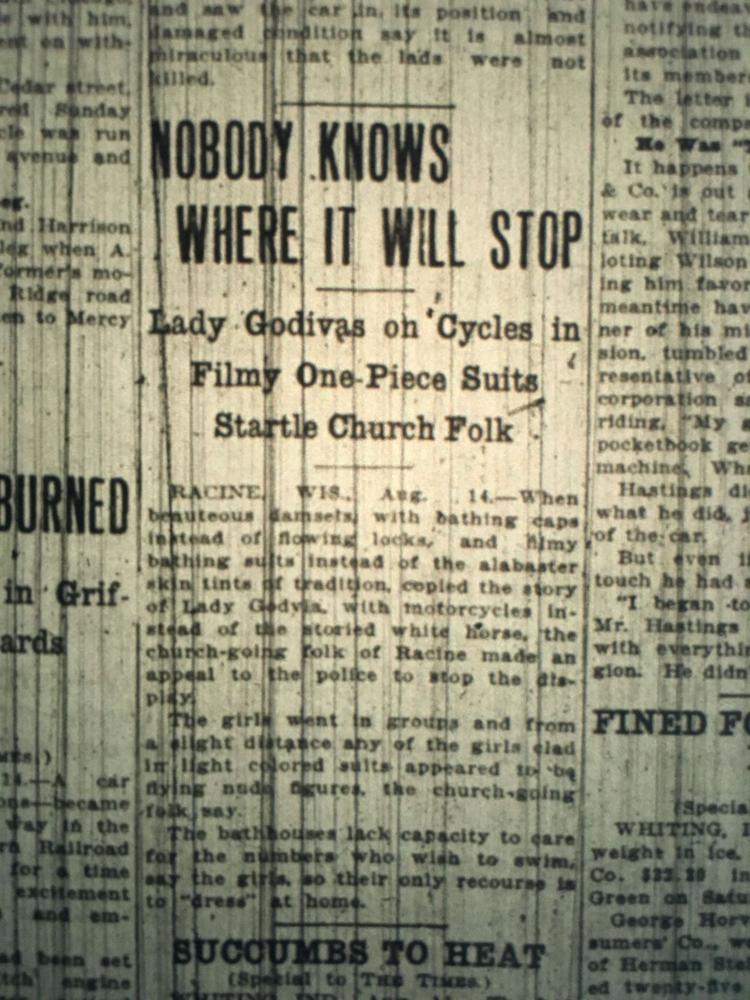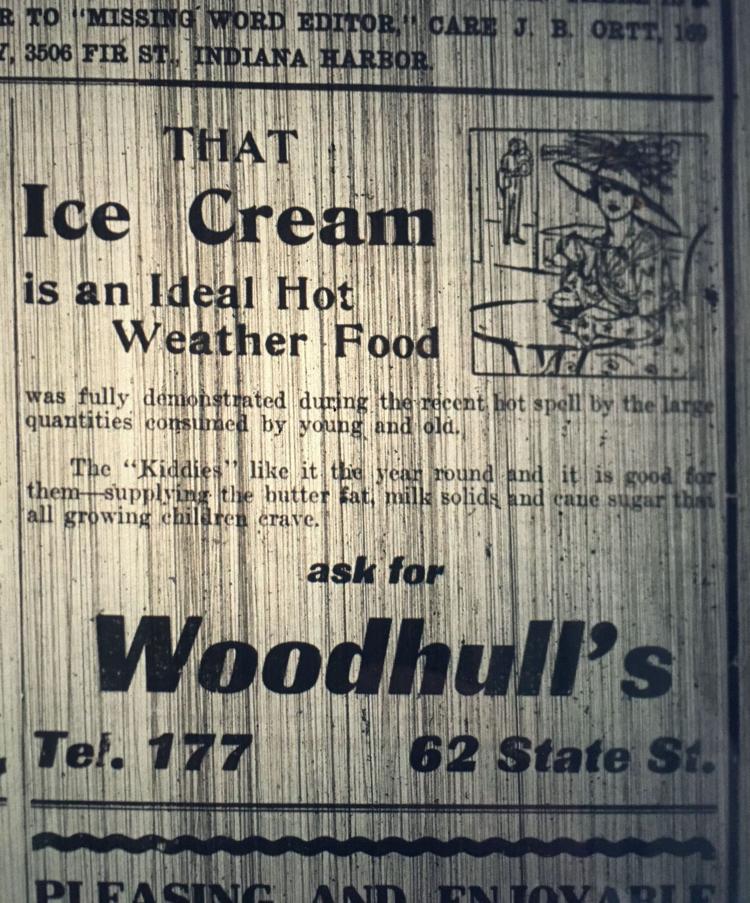 The heat must have gotten to this girl who didn't seem to remember that sharks, who live in salt water, can't survive in Lake Michigan.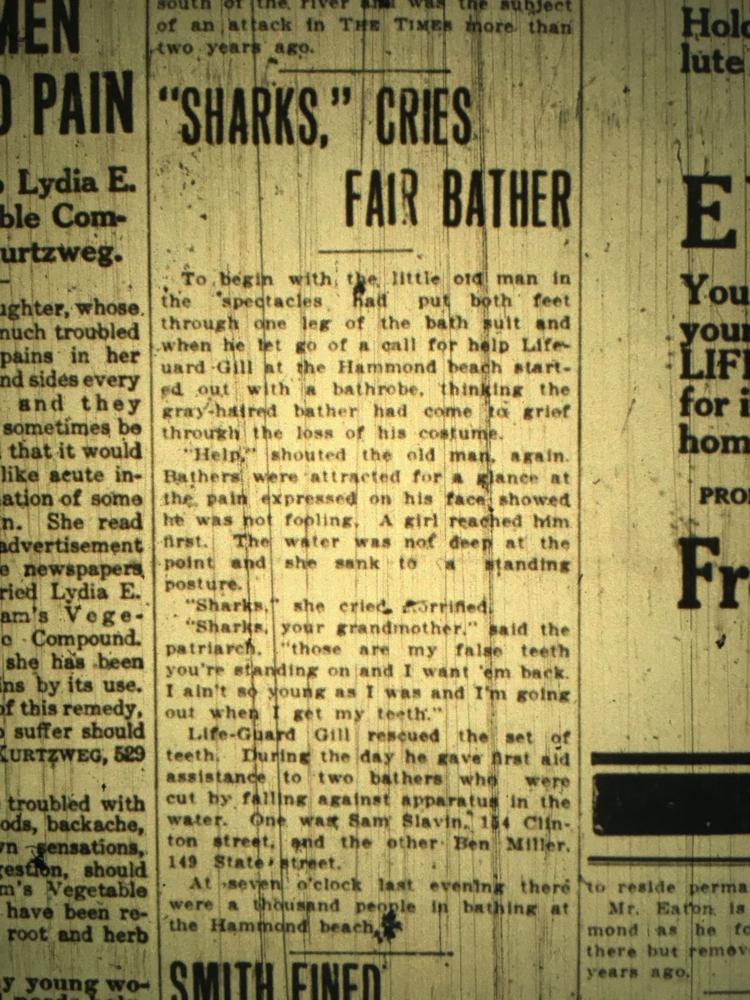 And think of how the police officers, forced to wear heavy woolen coats, must have felt.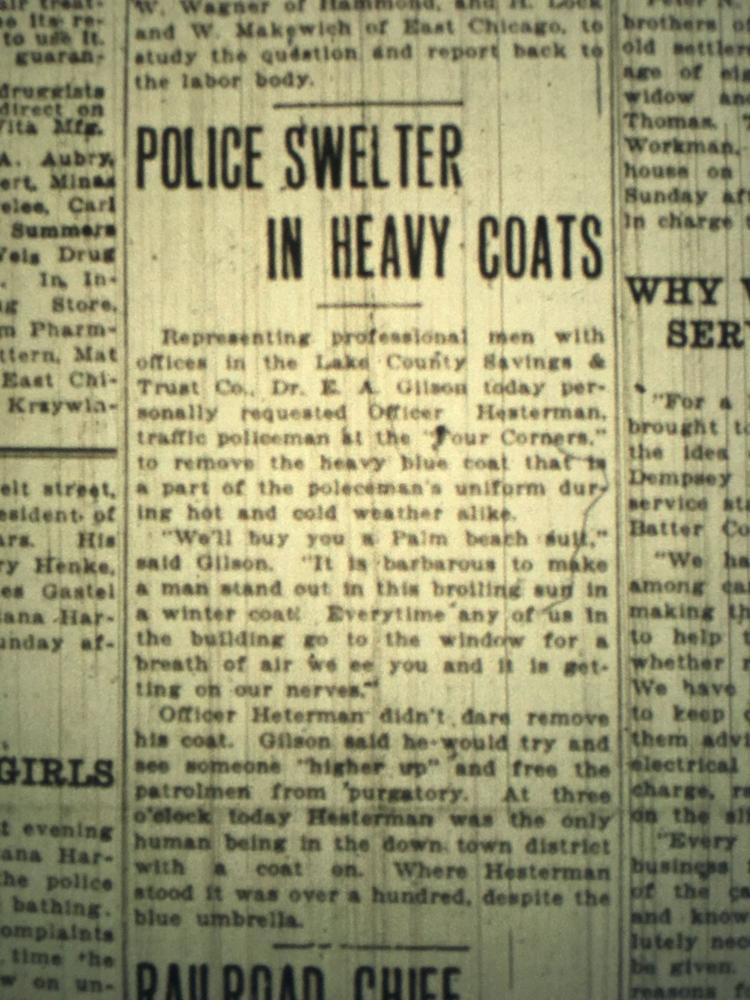 At the end of the summer, the death toll was high. Makes you feel better about your air conditioning in 2016, doesn't it?