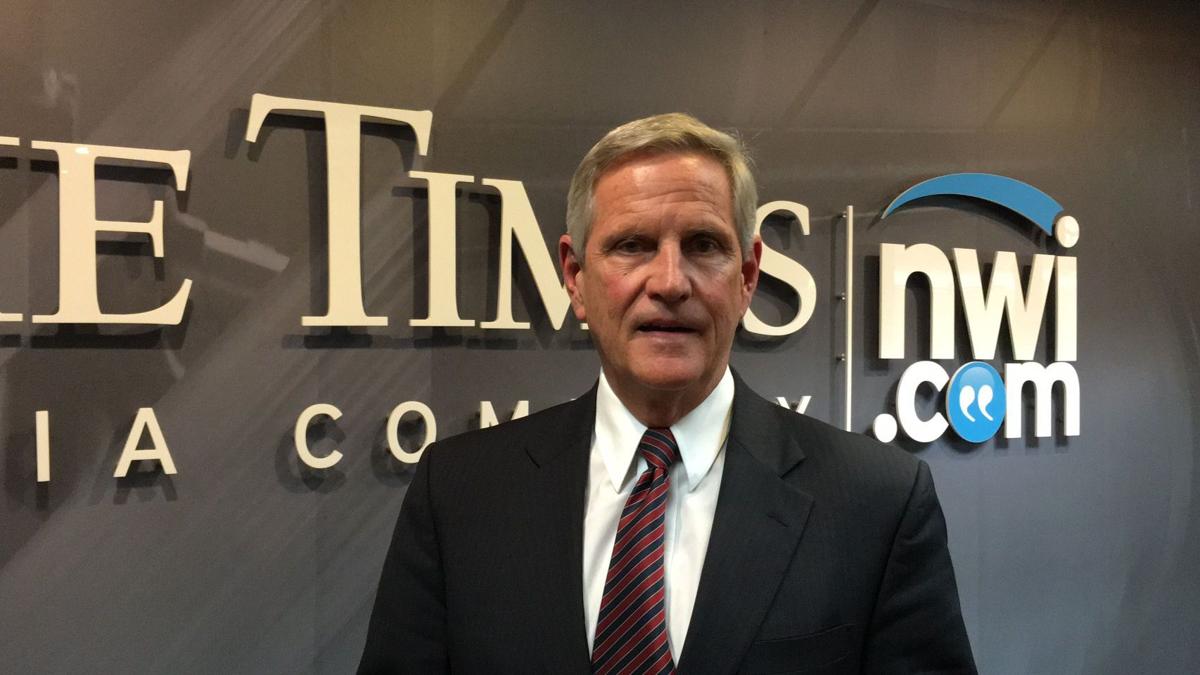 U.S. Senate candidate Baron Hill is making the rounds in northern Indiana, trying to introduce himself in an area where he doesn't have strong name recognition. The Democrat is a former member of the House of Representatives, defeated in 2010 by U.S. Rep. Todd Young, the Republican running against Hill in the U.S. Senate race.
What's different between 2010 and now? Plenty, Hill told me today.
"The political atmosphere and climate are difference in 2016 than it was in 2010," when there was a Republican landslide, Hill said.
Hill also sees a lot of uncertainty about the middle class.
Just after I met with Hill, I found evidence from the Pew Research Center that backs up his claim. "The middle class lost ground in nearly nine-in-ten U.S. metropolitan areas examined," the Pew report said. 
Hill remembers his parents when he talks about the middle class, including during his previous service in Congress.
"I saw them lose their jobs when I was 17 years of age," he said. "I always ask myself, 'How would this affect my mother and father?'"
Hill talked about support for family and medical leave, reducing the interest rate on student debt and raising the minimum wage.
When I pressed for specifics on family leave, for example, he said he's open to suggestions.
"I'm open to all ideas to make it reasonable and effective," Hill said.
How about changes to the Affordable Care Act? That question wound him up. It's a big difference between Hill and Young.
Hill voted for the Affordable Care Act. Young has voted repeatedly to repeal it.
Repeal means ending the benefits of the Affordable Care Act, like guaranteeing coverage for people with pre-existing conditions and continuing coverage for young people fresh out of college and just getting started in life.
Hill's in favor of changes like changing the current threshold of the 30-hour work week to a 40-hour week for coverage.
He also wants to address situations like the one in which an employer says it's OK to insure the employee but cost-prohibitive to cover the whole family. In that case, Hill said, let the employer cover the employee while the rest of the family gets insurance through the government exchange.
Hill told of a hardware store owner in Seymour, his hometown, who provided coverage to employees even though he wasn't required to do so. Hill suggested to the store owner that he increase wages and send the employees to the exchange.
When the Affordable Care Act was passed, remember, the aim was to adopt an imperfect model and improve it as needed in the future.
Those improvements are needed. So are improvements to the economy, to boost the middle class.
"The issue of economic angst is out there. That's the main thing they're talking about" along the campaign trail, Hill said.