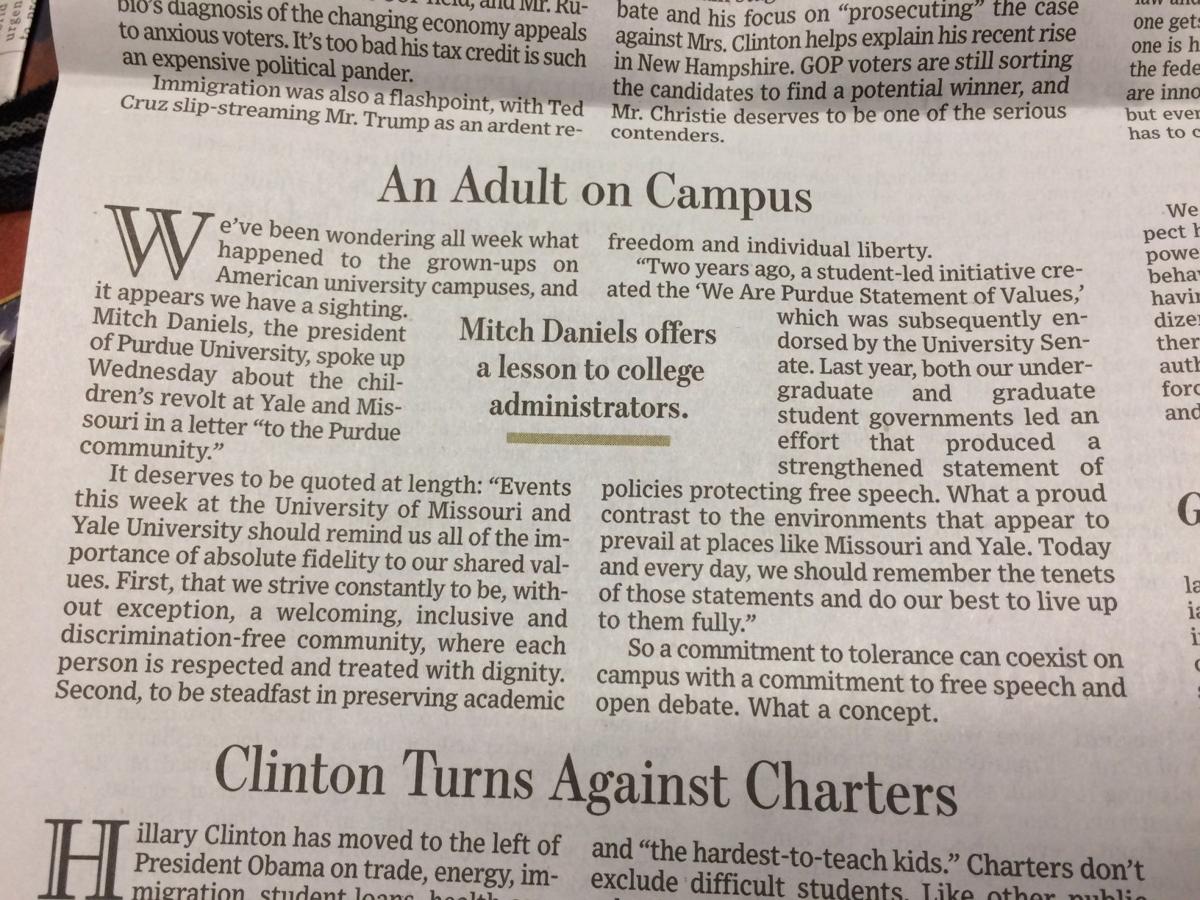 Purdue University President Mitch Daniels has been out of the Indiana governor's office a few years now, but he isn't out of the spotlight.
Daniels has been no stranger in Washington, D.C., offering his advice on higher education issues. Daniels, you'll recall, was director of the Office of Management and Budget before stepping down to run for governor.
You'll also recall that Daniels stuck his toe in the presidential waters four years ago before his family talked him out of taking the plunge.
The Wall Street Journal's editorial board hasn't forgotten, either.
"We've been wondering all week what happened to the grown-ups on American university campuses, and it appears we have a sighting," the editorial began. "Mitch Daniels, the president of Purdue University, spoke up Wednesday about the children's revolt at Yale and Missouri in a letter 'to the Purdue community.'"
In his letter, Daniels offered Purdue faculty, staff and students a reminder of a student-led initiative two years ago that created a statement of values endorsed by the University Senate. Those values include being a place where, as Daniels put it, "each person is respected and treated with dignity," and "to be steadfast in preserving academic freedom and individual liberty."
Those are both strong values, and they have clashed on campus elsewhere, as recent events have shown.
Leave it to Daniels to offer a reminder that these two values are not mutually exclusive.
Or, as the Wall Street Journal observed, "So a commitment to tolerance can coexist on campus with a commitment to free speech and open debate. What a concept."