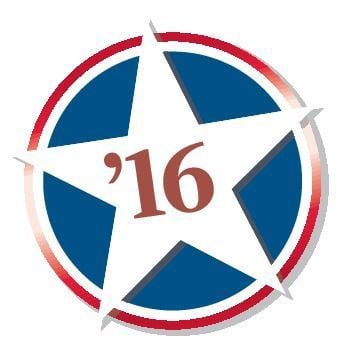 The primary election season is over for everyone except the District of Columbia, which goes through the motions Tuesday, but that doesn't mean there's a lull in the political world. There's a lot going on, even though the Nov. 8 general election seems a long way off.
Brad Howard, campaign manager for Democratic Senate candidate Baron Hill, said Libertarian candidate Lucy Benton agreed to holding debates, but Hill and Howard are still waiting to hear from the Todd Young campaign.
The Indiana Debate Commission generally sponsors debates for Senate and gubernatorial debates.
Remember when there was a gubernatorial in Merrillville in 2008? That's when there was so much flooding in Northwest Indiana that it took me hours to drive from Munster to Merrillville.
The Lake County Democratic Central Committee and the Lake County Young Democrats plan to start the Register the Region campaign at 10 a.m. Saturday at the Visclosky for Congress campaign office, 7895 Broadway, Suite W, Merrillville. The original press release for Register the Region is attached for your reference.
They hope to register 10,000 new voters and get a 100,000-vote win for gubernatorial candidate John Gregg, the Democrat running against Gov. Mike Pence, a Republican, and Libertarian Rex Bell.
The day before tomorrow's Indiana Republican Party State Convention in Indianapolis, Elkhart County Prosecutor Curtis Hill announced a list of endorsements for his campaign for attorney general. Local names among them include:
Mike Gonder, LaPorte County GOP chair.
Mayor Jon Costas, Valparaiso.
Mayor Blair Milo, LaPorte.
Jeff Drinski, Newton County prosecutor.
Brian Gensel, Porter County prosecutor.
Jennifer McCormick, who is seeking the Republican nomination for superintendent of public instruction at tomorrow's state GOP convention, announced a string of endorsements. Local names on the list include: Chuck Williams, of Valparaiso, District 1 chairman; Michael Simpson, Porter County chairman; state Sens. Ed Charbonneau, District 5, Brandt Hershman, District 7, and Rick Niemeyer, District 6; and state Rep. Bill Fine, District 12.
McCormick is superintendent of Yorktown Community Schools.
Gov. Pence recently named several members to various state boards and commissions. Among them are David V. Pranckus, of LaPorte County, reappointed to serve a two-year term through June 30, 2018, on the Northern Indiana Commuter Transportation District, and Nathaniel Z. Cain, of Lake County, appointed to serve a three-year term through June 15, 2019, on the Indiana War Memorial Commission.
U.S. Rep. Todd Rokita, a Munster native, chaired Thursday's House Budget Committee hearing focused on the need to control automatic spending and unauthorized programs. Rokita serves as vice chairman of the House Budget Committee.
The hearing featured David M. Walker, the former Comptroller of the United States, Stuart M. Butler of The Brookings Institution, and Lily M. Batchelder of New York University School of Law as witnesses.
Click here for seeing as well as hearing. 
Rasmussen Reports, which tends to skew conservative, released a report Thursday showing Hillary Clinton leading Donald Trump, 42-38. That leaves a lot of leeway for the undecideds to affect the Nov. 8 outcome.
A marijuana advocacy organization called Higher Society is suing Tippecanoe County over access to the courthouse for a public forum. The American Civil Liberties Union of Indiana filed suit on behalf of the organization. The lawsuit was filed in federal court in Hammond.
Coats attacks weapons procurement
Retiring U.S. Sen. Dan Coats, R-Ind., chairman of the Joint Economic Committee, on Wednesday took a shot at the Department of Defense's Weapons Acquisition System, the process by which the DOD procures weapons systems or related items from various defense contractors.
Coats said the current process needs to be reformed because it is wasting taxpayer dollars.
Since 1990, the Government Accountability Office has included DOD's Weapons Acquisition System on its annual "High Risk List" because of the program's vulnerabilities to fraud, waste, abuse and mismanagement. Coats said.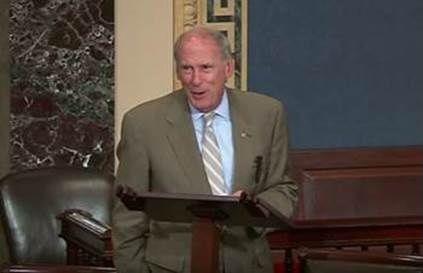 "One example of a program that was initiated but never finished is the development of a new helicopter for the president," said Coats. "After 9/11, it became clear that Marine One was outdated, especially its communications and security capabilities, and DOD initiated an effort to build a new helicopter. Without appropriate guidelines, the DOD tacked on many more 'add-ons' over the years and ultimately the new helicopter weighed so much that its mission capability was compromised. It might seem obvious that billions should not be spent on a new helicopter without a complete design, but unfortunately this is exactly what happened. Ultimately, the entire project was scrapped in 2009, costing taxpayers $3.7 billion."
The Indiana AFL-CIO endorsed U.S. Senate candidate Baron Hill, the candidate announced Wednesday. The United Steelworkers endorsed presidential candidate Hillary Clinton. Are you surprised that unions are endorsing Democrats?
Back to college affordability
State Sen. Ed Charbonneau, R-Valparaiso, attended the recent Midwestern Higher Education Compact's Executive Committee meeting in Chicago. The group aims to furthering regional access to, research in and choice of higher education for the citizens residing in the Midwest.
"Hearing from legislators and higher education leaders from around the Midwest is extremely valuable," Charbonneau said. "Understanding what other states are doing to promote higher education is a good step forward in determining what programs and opportunities could be successful here in Indiana."
Charbonneau said the group spent a lot of time on affordability and how to ensure all individuals have the opportunity to attend college.
U.S. Sen. Mark Kirk, R–Ill., chairman of the Senate Appropriations Subcommittee on Military Construction and Veterans Affairs, met Tuesday with U.S. Secretary of Veterans Affairs Robert A. McDonald to discuss his 2017 appropriations bill, Hines VA Hospital and accountability at the VA.
McDonald is a Gary native.
"Roaches and mold in facilities where we feed and care for our nation's heroes is unacceptable," Kirk said. "Secretary McDonald understands my priority in the bipartisan Veterans funding bill: end the culture of corruption at the VA and hold VA facilities to the same standards as private hospitals. I discussed these concerns with Secretary McDonald today and I look forward to continuing to work with him to ensure our veterans receive the care they deserve."
Today is the deadline to RSVP for a $100 fundraiser for Republican Jim Pressel, who is running for state representative in District 20. Jeff and Gail Johnson are hosting the event at 6 p.m. June 25 at their home in LaPorte. It's an adults-only event. Visit www.jimpressel.com/johnson or call (219) 362-6865.
If you're planning a fundraiser for a candidate, or if you're the candidate and someone is planning it on your behalf, send the details to doug.ross@nwi.com for possible inclusion in a future NWI Opinion blog post.