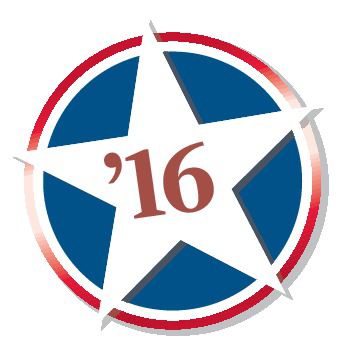 U.S. Sen. Dan Coats' Waste of the Week video from last week focuses on something that should resonate with people who enjoy watching commercials. Coats took to task a federal study on "hangry" Americans.
The National Science Foundation issued a $331,000 grant to research whether hungry people became angry, just like the Snickers, Jack Links Jerky and a few other commercials contend.
The researchers gave each spouse in the study a voodoo doll, and when the husband or wife was angry while hungry, they were to stick a pin in the voodoo doll.
"Like I said, you can't make this stuff up," Coats said.
The three-year study concluded the "hangry" phenomenon is real.
While recording the video in the Senate chamber, Coats noted snickers — not the candy bar, but barely suppressed laughter — among the Senate pages.
"This actually happened, folks," Coats said.
"When you mention National Science Foundation, people think, 'Well, this is serious stuff.' I don't know how much of this stuff they do, but there it is," Coats said.
"I'm not trying to stoke that issue and make the American people more hangry," Coats said. "I'm simply trying to expose this so we will be so embarrassed by these kinds of things people will come down to this chamber here and offer legislation to clean up some of this stuff."
The St. John Homeowners group is planning candidates forums on two successive Tuesdays. Each will be held 6 p.m. to 9 p.m. at the St John Township Community Center, 1515 W Lincoln Hwy in Schererville.
On March 22, the candidates invited are running for Lake County Commissioner District 2 and Lake County recorder.
On March 29, the candidates are running for Lake County surveyor, Lake County Circuit Court judge, Lake County coroner and south Lake County state representatives.
The public is invited, of course.
More than 1.4 million suburban Cook County residents are registered to vote Tuesday, according to Cook County Clerk David Orr. That's a record number for a presidential election.
Tuesday is also the first time voters there will be able to register to vote on Election Day. Also, it's the first time 17-year-olds will be allowed to vote in the primary.
"We've already broken records in early voting and voting by mail in this election," Orr said. "From the presidential races to some countywide and state legislative races, there's a lot that's generating interest and excitement. Elections matter, and primary elections matter especially so."
If you're planning to vote in Indiana and haven't registered yet, go to indianavoters.com, but hurry. April 4 is the last day to register to vote in Indiana's May 3 primary.
No screening out presidential candidates
Republican voters will have to pick through nine names this spring primary ballot to find their choice of who should be running the White House. Ben Carson, Chris Christie, Rand Paul, Jeb Bush and Carley Fiorina already have dropped out of the presidential sweepstakes, and others may give up before the May 3 primary, but state law requires the Indiana's ballot to list everyone who filed as a candidate earlier this year.
There has been some concern that if there still is a race in May, voters might have a hard time finding frontrunner Donald J. Trump. Some electronic voting machines have a limit to the number of names that can appear on the screen, requring a voter to push another button to view a follow-up screen. A lottery last month by the Lake County elections board established the order of appearance. Trump's name will be eighth in line. Pat Gabrione, the ranking Republican on the Lake County elections board, said all nine names will appear on the same screen.
Among those seen at this month's Northwest Indiana Shared Ethics breakfast included some of this year's candidates: Lake County 3rd District Commissioner Mike Repay, who is running for re-election, and Lake County Councilwoman Christine Cid, one of four Democrats challenging Repay; Marissa McDermott, who is running for Lake Circuit Court judge; Lake County Councilman Eldon Strong, who is running for 2nd District Lake County commissioner; and Lake County Surveyor Bill Emerson Jr.
Andrew Sylwestrowicz of Merrillville has filed suit in Lake Circuit Court to overturn a decision last month by the Lake County elections board to remove his name as a candidate for Lake County Surveyor. The board ruled Sylwestrowicz failed to properly fill out a candidate form called a Statement of Economic Interest.
Sylwestrowicz, 75, a former Merrillville town councilman and veteran of 19 previous political campaigns since 1978, is asking Judge George Paras to restore him to the May 3 Democratic primary. The judge has yet to rule.