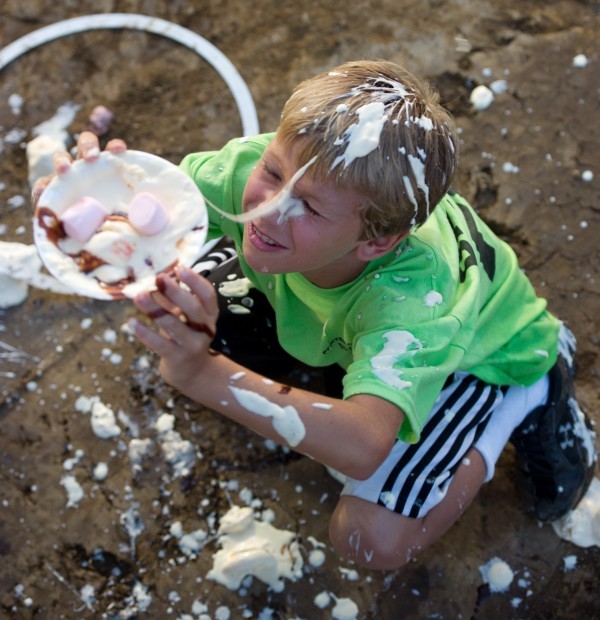 Connor Nuest, 10, is hit in the face with ice cream as marshmallows are dropped Sunday in during the Battle of the Barns at the Porter County Fair. Contestants dropped ice cream from bleachers and into a bowl to win.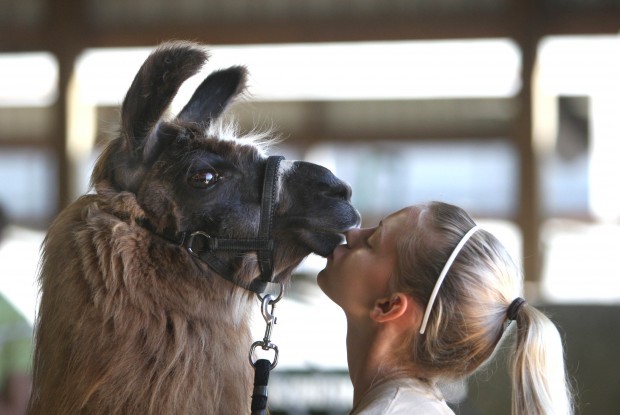 Katie Reif, 12, of Valparaiso, kisses Bet the llama before the two-day llama competition began Saturday at the Porter County Fair. Beginners through advanced 4-Hers put their llamas through an obstacle course.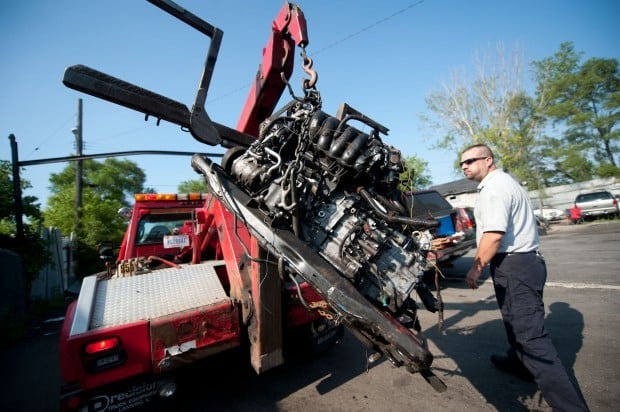 Kyle Telechan - The Times
Gary police Detective Pete Baum watches Tuesday as a tow truck takes away the final scraps of a car from Nakia's Auto Salvage in Gary after police said they discovered a number of stolen vehicles in the lot.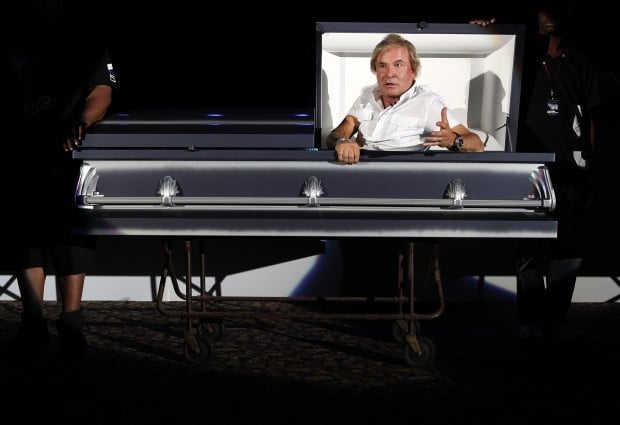 Jonathan Miano | The Times
Pastor Steve Munsey of Family Christian Center in Munster demonstrates a creative sermon illustration involving a funeral casket Tuesday during the Two52 Creative Workshop for Leaders.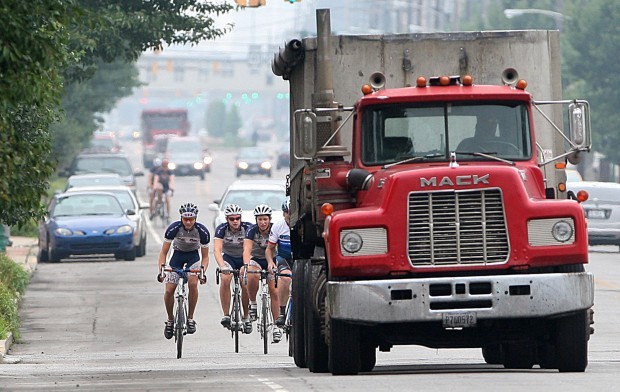 Jonathan Miano | The Times
Nick Hlebasko, left, and his teammates Ethan Collins, center, and Grant Walton ride through downtown Whiting Friday on their cross-country bicycle journey with Push America's Journey of Hope.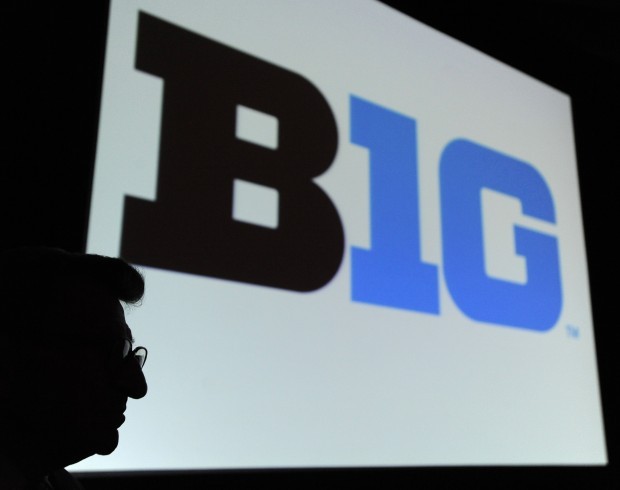 Paul Beaty | Associated Press
Penn State head coach Joe Paterno waits to be announced Thursday before addressing the media during Big Ten football media may in Chicago.