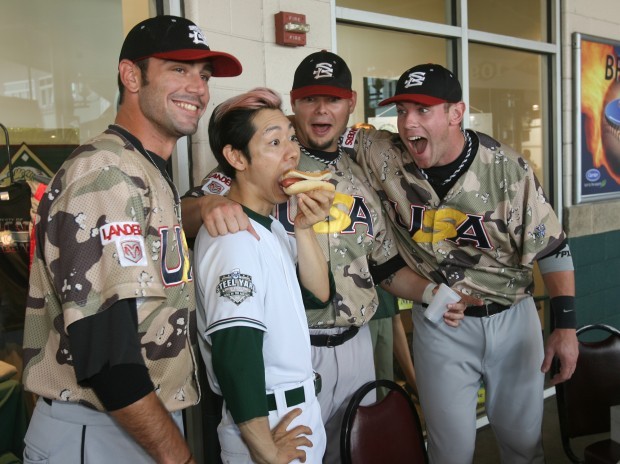 John J. Watkins | The Times
Shreveport-Bossier baseball players Chad Gabriel, Palmer Karr Jr. and Bryan Sabatella take a picture with hot dog eating champ Takeru Kobayashi on Wednesday at U.S. Steel Yard. Kobayashi was at the Steel Yard for a promotional hot dog eating contest.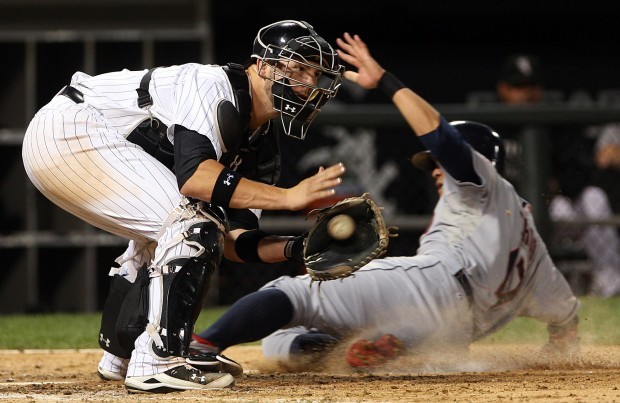 Jonathan Miano | The Times
White Sox catcher Tyler Flowers can't make the tag at home plate Thursday against the Indians Shin-Soo Choo at U.S. Cellular Field in Chicago.
Jon L. Hendricks | The Times
Alyssa Nieto, a sister of the late Christian Choate, cries Monday night during the national anthem at the U.S. Steel Yard in Gary. Monday was "Remembering Christian Choate Night" at the Gary SouthShore RailCats game, and half of the proceeds from special ticket packages will be donated to the Voice of Truth Foundation. Christian's stepbrothers Anthony, left, and Justin Estrada, right, stand with Nieto.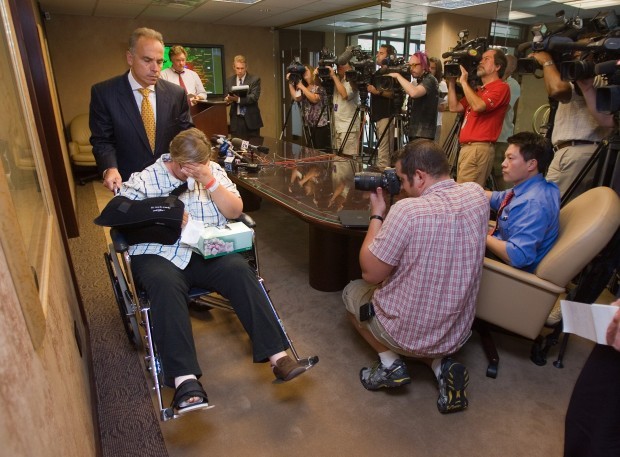 Jon L. Hendricks | The Times
Attorney Kenneth Allen and Beth Urschel, who was injured during the Indiana State Fair stage collapse, leave Friday after a news conference announcing a lawsuit filed on behalf of Urschel and her life partner, Tammy VanDam, who was killed in the collapse.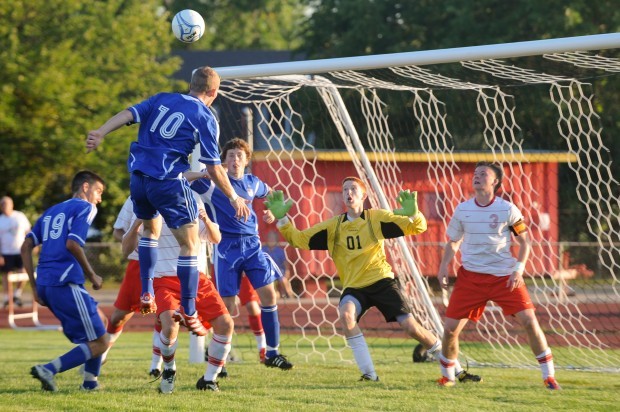 Kyle Telechan | The Times
Lake Central senior midfielder Ethan Donovan heads the ball past Andrean junior keeper Mike Croux on Monday for the first goal of the season opening match at Andrean High School.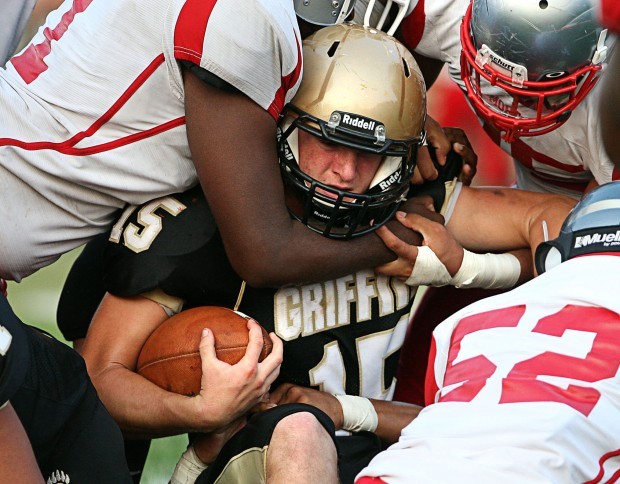 Jonathan Miano | The Times
The Morton defense brings down Griffith quarterback Austin Brown in the first quarter Friday at Griffith High School. Morton won their season opening game versus the Panthers 21-14.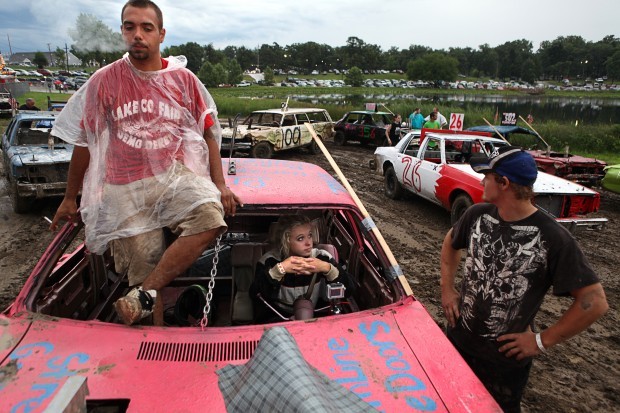 Jonathan Miano | The Times
Taylor "Tee" Krieter, 16, of Crown Point, waits Saturday for her heat to start with family friend and coach Dillon Meadows, left, at the Lake County Fair demolition derby in Crown Point.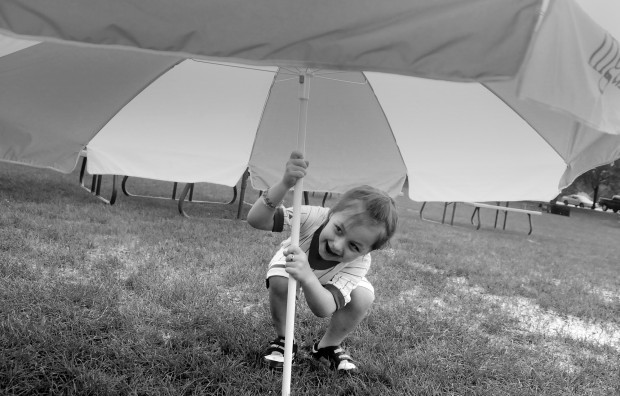 Judy Fidkowski | The Times
Hannah Cummings hides from the rain under an oversized umbrella at the end of the rain-shortened Dog Days of Summer event Saturday at Irwin Park in Homewood.