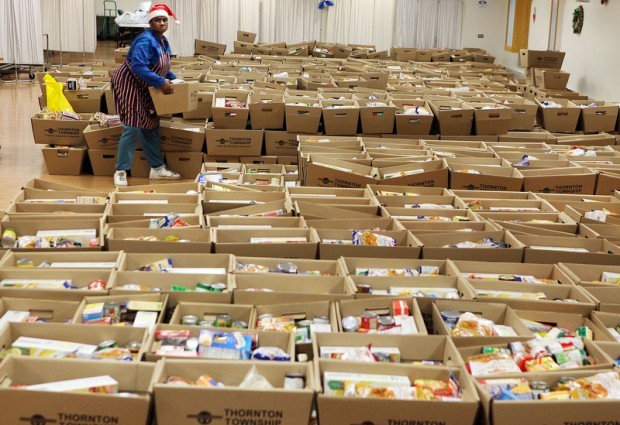 Jonathan Miano | The Times
Volunteer Sharon Edwards gets a box of holiday food items for a family Wednesday at Thornton Township Hall in South Holland. More than 2,000 boxes of food were given to needy families by the township.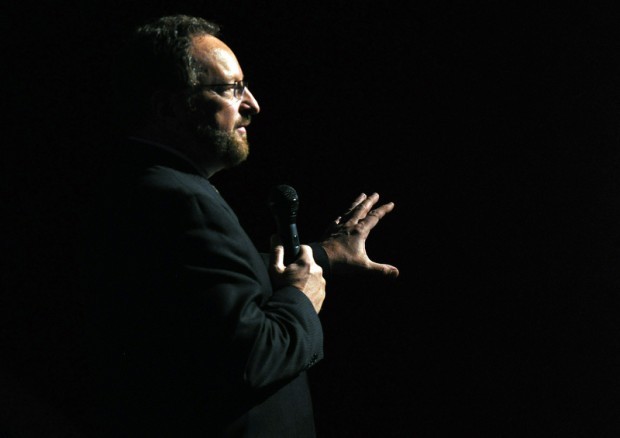 Wayne Messmer speaks Sunday during the final 2011 Sinai Forum presented by Purdue North Central at Elston Middle School in Michigan City. Messmer, a public address announcer for the Chicago Cubs and part owner of the Chicago Wolves, was mugged and shot in the throat in 1994 but after therapy continued to sing. "The gift I had been given was stolen; it was gone," Messmer said. "The miracle of the gift of a voice becomes even a larger miracle when it is restored. God gifted me with a voice again."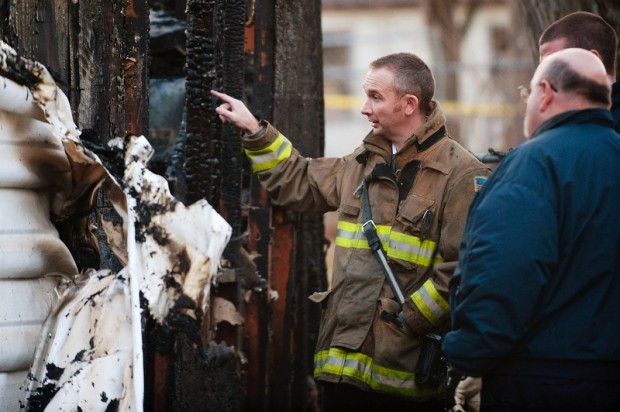 Kyle Telechan | The Times
Hobart Fire Chief Brian Taylor examines the damage Monday as forensic investigators and others revisit the scene of a Lake Station house fire that killed Jennifer Teel. Two young boys were pulled from the burning home by firefighters and are in stable condition.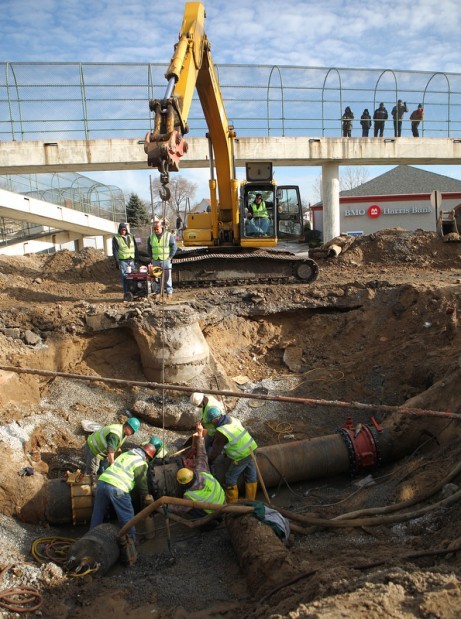 John J. Watkins | The Times
Workers from Hasse Construction work to get a broken 24-inch primary water main repaired Monday in East Chicago. The break was at Columbus Drive and Alder St. and left the entire city without water service. A boil order was issued for all residents while the main was replaced.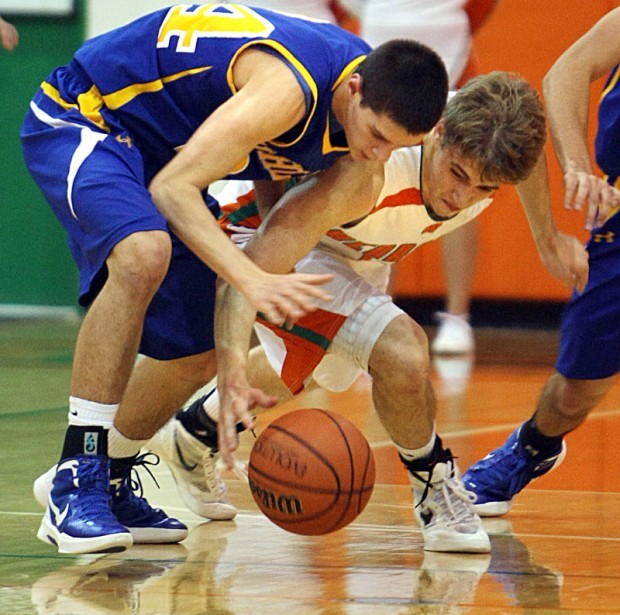 Highland's Tyler Ryzewski, left, and Wheeler's Christian Sikoski both dive for a loose ball during the first half of Tuesday's game at Wheeler. Highland defeated the Bearcats 60-39 as Wheeler turned the ball over 32 times.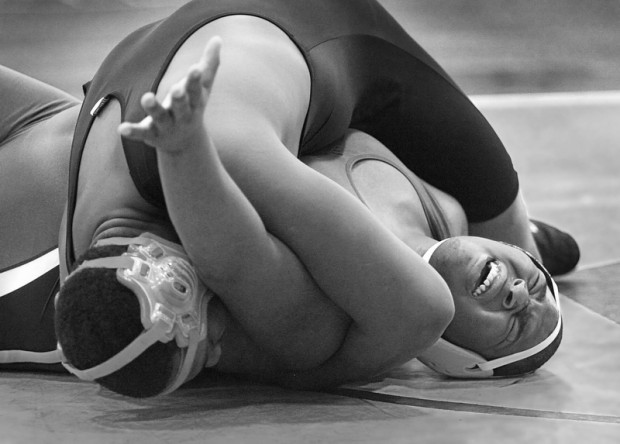 Rich East's Steve Rowzee, right, can't escape getting pinned by Rich Central's Charles Hardy in the 285 lb division during quarter finals of the 49th Annual Rocket Wrestling Invitational at Rich East High School.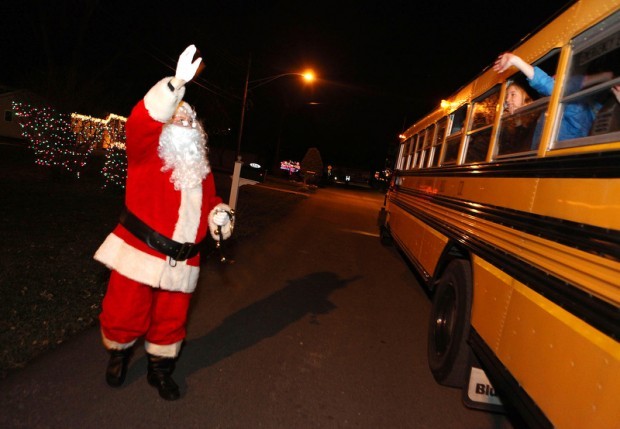 Jonathan Miano | The Times
Santa waves to children Friday at a home on Farragut Street along the Tour of Lights in Crown Point.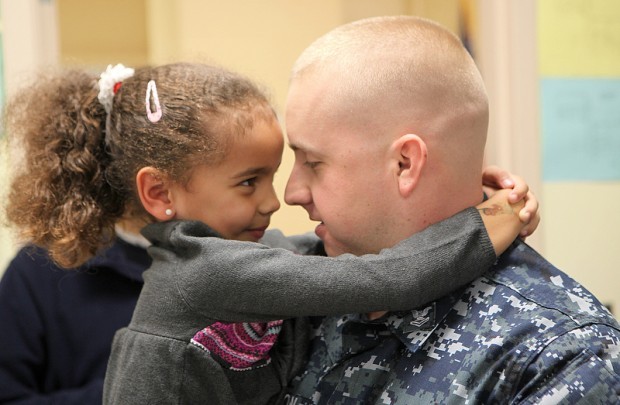 John J. Watkins | The Times
Nia Johnson spends some time with her father, Navy Petty Officer Second Class James Johnson, after he made a surprise visit Wednesday to her classroom at Bibich Elementary School in Dyer. James was on a two-week leave from the USS carrier George H.W. Bush.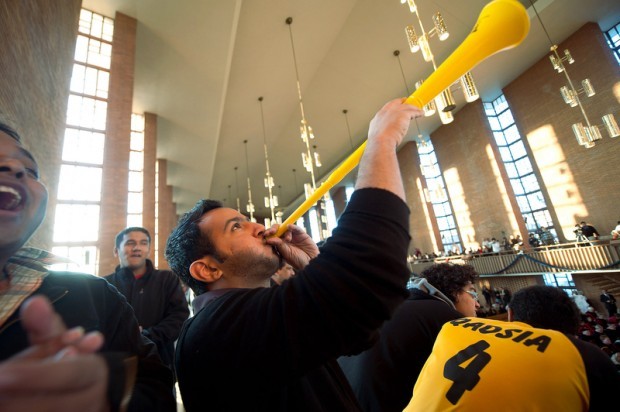 Kyle Telechan | The Times
Valparaiso University senior Salah Alrubiaan blows a vuvuzela for a graduating friend Sunday during Valparaiso University's December commencement in the school's Chapel of the Resurrection.
Be the first to know
Get local news delivered to your inbox!