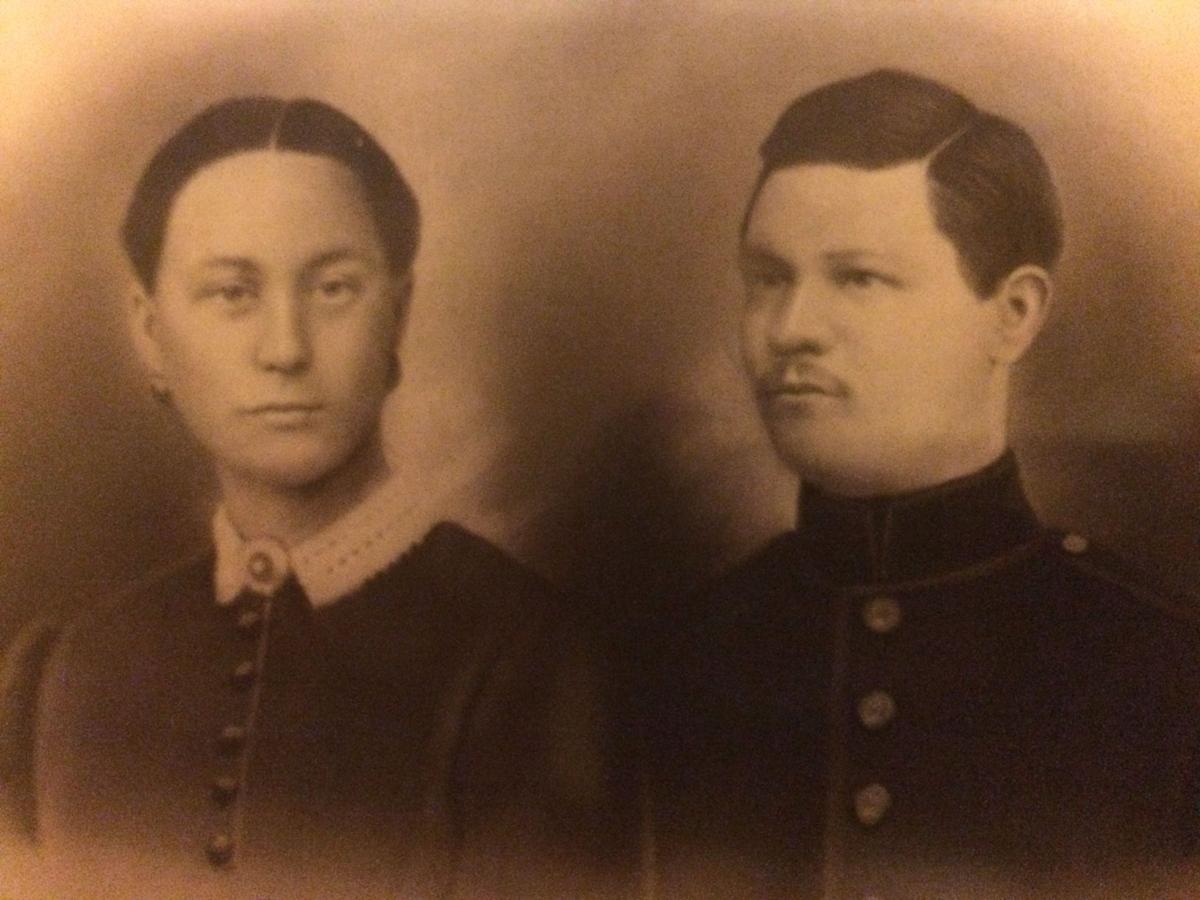 As I continue to find documentation on my ancestors, I find one piece of paperwork more precious than the others.
It is the certification of naturalization for my ancestors born across the pond, immigrated here and took the time and effort to become citizens.
Most recently I found my great-grandfather Ernst Schulze's naturalization paperwork. Initially I found his certificate of naturalization, dated May 7, 1912 on Ancestry.com. The small, index card-sized paper was packed full of information, including his birth date, the date he arrived in the U.S., date his naturalization was finalized, his present address and the names of witnesses.
I knew there was other naturalization information out there on Ernest from my research. There at least was a petition for naturalization, the first step in the process of becoming an American citizen.
I turned to the National Archives. Knowing that Ernest had taken his oath of citizenship in Chicago, I went to the NARA's website and straight to the Chicago office. There, on the right hand side of the screen, was the notation allowing me to request naturalization paperwork online. I filled out the form. The cost would be $10, which I figured was a heck of a lot cheaper than gas going to Chicago.
The next day I received a message from the researcher saying that naturalization records from the U.S. District and Circuit courts in Chicago had been digitized and were available free online. The researcher even forwarded me a link on FamilySearch to locate the paperwork. They didn't even charge my credit card for all their efforts.
Ernst's petition for naturalization dated Nov. 1, 1905 contained the following information: birth date; birth place; present address; occupation; date he left Germany and date he arrived in New York; the name of the ship on which he traveled; the date he arrived in Chicago; his wife's name and his children's names, their dates and places of birth.
That is a significant amount of information on one little sheet of paper.
According to the National Archives website on naturalization records (archives.gov/research/naturalization), naturalization became regulated in 1790. Up until 1922, the wives and underage children of naturalized men were automatically naturalized. That explains why I have not been able to find naturalization information on Ernst's wife Fredericka.
While I already knew most of the information on the naturalization petition, I did find a couple of interesting things. My great-grandfather landed in New York on April 6, 1883 and attested he had lived in Chicago since April 8, 1883. That means a couple of things. He wasn't detained at Ellis Island, which had only opened the year before, and likely had not only a sponsor in the United States, but had a train ticket waiting for him. Yet another avenue to research - who sponsored my great-grandfather to come to America. A brother? Another relative? A prospective employer? Ah, a genealogist's work is never done.
The other thing I found of interest on his petition was that he listed the names of seven children. He and Fredericka had 10, three in Germany and seven after arriving in America. As I looked closer, I saw the names of their three daughters had been omitted. The petition had not asked to list only male children, but asked for all children. Curious to say the least.
For more information on the naturalization process or where you might find information on the naturalization of your ancestors, I would highly recommend the National Archives web site, archives.gov, for a ton of information. Drop me a line at joyce.russell@nwi.com to tell me what you find.