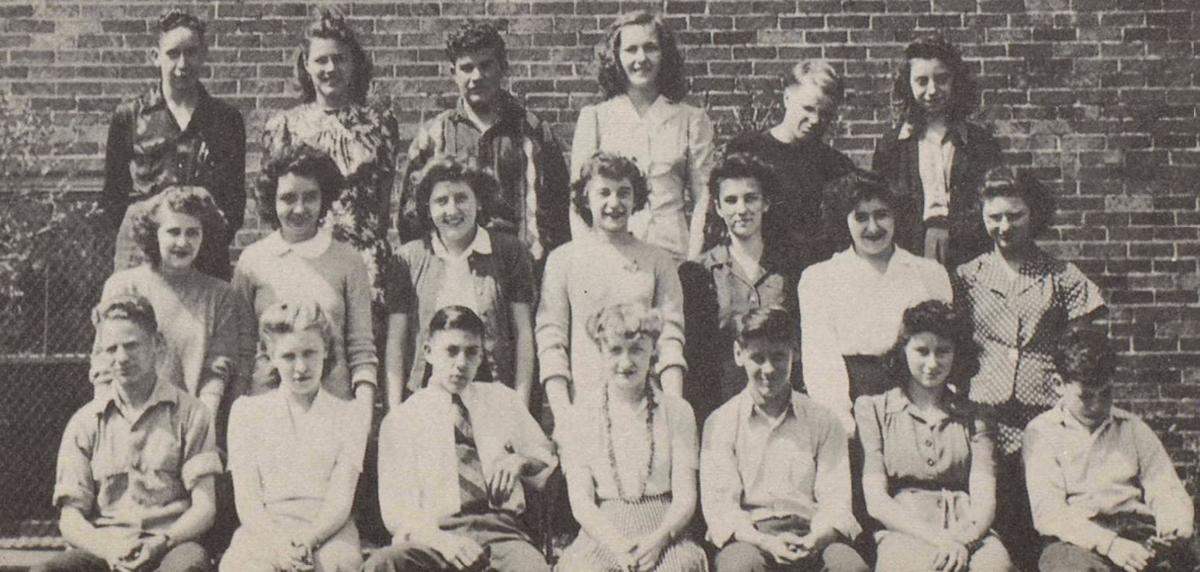 Names may end up being my downfall in genealogy.
First, I tackled Scottish names when tracing my daughter-in-law's heritage and now I'm wrangling with Norwegian names as as look into my boyfriend's family's roots.
Compared to the Norwegian's, the Scots had it easy.
My boyfriend's surname is Sandberg. His great great grandparents immigrated here from Norway in the late 1800s. I had worked on his tree off and on and got stuck on his great grandfather Oskar Karl Sandberg, who was a child when he immigrated with his parents, landing first in Illinois and then the Vigo County, Indiana area. Family lore had been that the family's surname wasn't really Sandberg, but was Mortensen and some how changed.
After a little bit of a search, I thought I had found the answer. I found a Charles Sandberg (he Americanized his name after immigrating) in the 1910 census living with what I thought was his mother Mary and stepfather Wilhelm Sandberg. The dates, the places, everything seemed to make sense. I had a couple of documents supporting my theory. Satisfied, I placed the search aside.
Then, just recently, I decided to pick it up again and work on his family's history some more (I am working on the family histories of four or five people now and tend to take turns when I hit a brick wall, get bored or reach a certain point with a family). 
I was surprised when some additional records popped up and I learned my first work was totally wrong and it was all because of the Norwegian naming pattern.
I found a Severin Mortensen Sandberg married to a Johanne Hendriksdatter who had a son Oskar Karl Sandberg. Following them, they immigrated first to Illinois where Severin died and Johanne remarried. I knew they were the right family when I found that Johanne was buried in the same cemetery in Terre Haute as Charles.
Prior to the 1860s in Norway, there were no family surnames. Sons were given a first name, but their last name was the first name of their father with "sen," meaning son, added. It was the same with daughters. They had their given names, but their last name was the first name of their father with "datter," or daughter added.
In this case Severin's father's name was Morten and Johanna's father's name was Hendrik. Back then when couple's married, the bride maintained her name.
That stumped me a bit, because with the traditional naming pattern, Oskar Karl's last name should have been Severinsen.
According to the web site Norwegian Ridge, sometime in the mid 1800s that Norwegians began to adopt family surnames and by 1923, it was required by law.
But that still doesn't explain where the Sandberg comes in. Like the Scottish, when there were so many common names, Norwegians often adopted the name of a farm or geographic area in which they lived as a surname to differentiate themselves from people with the same name, according to Norwegian Ridge. And guess what, there's a Sandberg Farm in eastern Norway, just north of Oslo.
It appears at some point, whether still in Norway or when they immigrated, the family decided to adopt the surname Sandberg or it was given to them by immigration officials.
To make a long story short, when you are having problems tracking folks, it is often important to look into the culture of their home country to get an understanding of what may have happened.
Drop me a line at joyce.russell@nwi.com with any tips, stories, advice or questions. Until then, happy hunting.