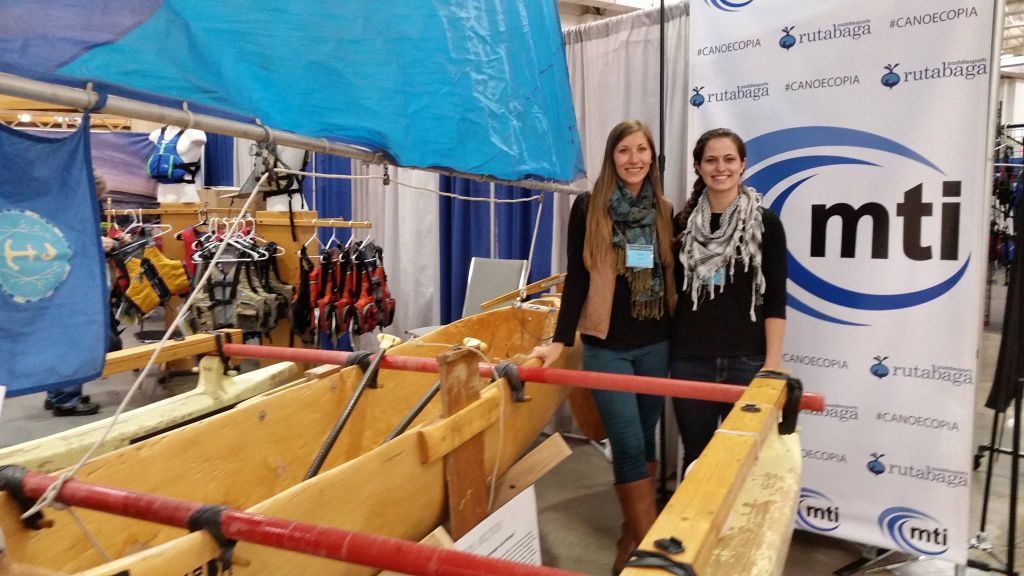 In January I got to sit down with Mary Catterlin and talk about her past, present and future adventures with Amy Lukas. They are the two girls of "Two Girls and a Tree Named Makeba." Makeba is the name of the handmade dugout sailing canoe Catterlin and Lukas used to circumnavigate Lake Michigan a few years ago. 
Catterlin and Lukas created a book on their experience, "Lake Michigan in a Dugout: The Log," a combined illustrated journal telling the story of the 1,200 mile trip. 
The duo originally planned to debut the book in March during Canoecopia in Madison, Wisconsin. However, Catterlin recently announced that the book's print date has been pushed back to later this spring to allow more time for edits. 
The book, filled with sketches, watercolors and photos, is meant for readers to feel like they're holding the journal Catterlin and Lukas kept during the journey. Despite the delay in the book, Catterlin said they had a great turnout at Canoecopia where Makeba was on display and a documentary film on the journey was screened. 
The film also won Best Amateur Documentary at the National Paddling Film Festival. 
"It was an honor and a surprise to be recognized for our documentary by the paddling community," Lukas said. "The film festival is primarily whitewater kayaking, so it's nice to get a canoeing film in the lineup. It's exciting to see our film being shown alongside other very impressive and inspiring films."
When I met with Catterlin in the winter, Lukas was leading a group of 11-year-old children to Brazil for a CISV Village, which is an international camp that inspires 11-year-old children "to imagine a more just and peaceful world."
"We were in Vitoria for a month and it was a great experience with kids from 11 other countries," Lukas said.
Catterlin, of Trail Creek, and Lukas, of Beverly Shores, have known each other since they were 15. Their plan for the next adventure is to circle the remaining four Great Lakes.