The Unnatural-born Athlete: Listening in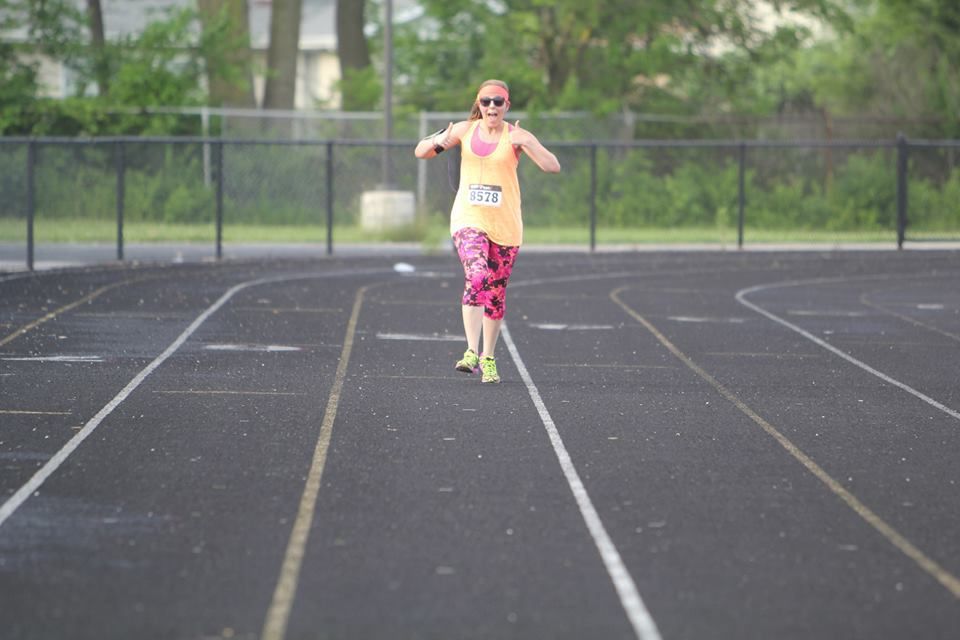 This past weekend I came down with the stomach flu, which effectively ended my 45-ish day running and yoga'ing streak.
What matters is that instead of a hard run yesterday once I started feeling a teensy bit better, I opted to take my pup Franklin for a two mile walk. I then proceeded to run a very slow mile on the treadmill before doing a whopping 20 minutes of yoga. Can I get an om?
It's all about listening to your body. I spent probably 20 hours sleeping over the weekend. And it was glorious and it was absolutely necessary. I also knew that since I had hardly eaten a thing since Saturday morning, I probably shouldn't push myself too hard when it came to getting in a workout yesterday.
Just over a week ago, I managed to run two miles outside in just over 19 minutes. I felt great during that run. Then yesterday, it took me 12 minutes to get a mile done on the treadmill. Granted, I was still pretty weak from a weekend of being sick.
But that's why listening to your body is so important. You don't want to use up all your energy right off the bat.
I know I'll need to keep reminding myself of that fact at the end of the month when I start training once again. But when I forget, please do me a solid and remind me.
Speaking of listening in. Lately I've been switching up what I've been tuning into while out running or lifting weights. In the past, I would listen to whatever running mix I fancied at the moment. I still do listen to music occasionally, but I've also been getting into podcasts. I'm sure it's entertaining for those passing by when I burst out laughing at whatever joke is being made in the podcast I'm listening to. Especially when it's otherwise a quiet day outside or in the gym, other than save for some birds tweeting or treadmills whirling. I'm sure they're thinking something along the lines of, "Oh! There's that crazy gal laughing maniacally while running the trails again!" But, hey, it's keeping me motivated!
And now for some other news. I've officially completed coach training for Girls on the Run! I'll be helping coach a team of girls at a school in Mokena. We'll focus on lessons of empowerment and positivity while working on completing a 5K race. I'm excited to share my love of running with these girls. It should be fun!