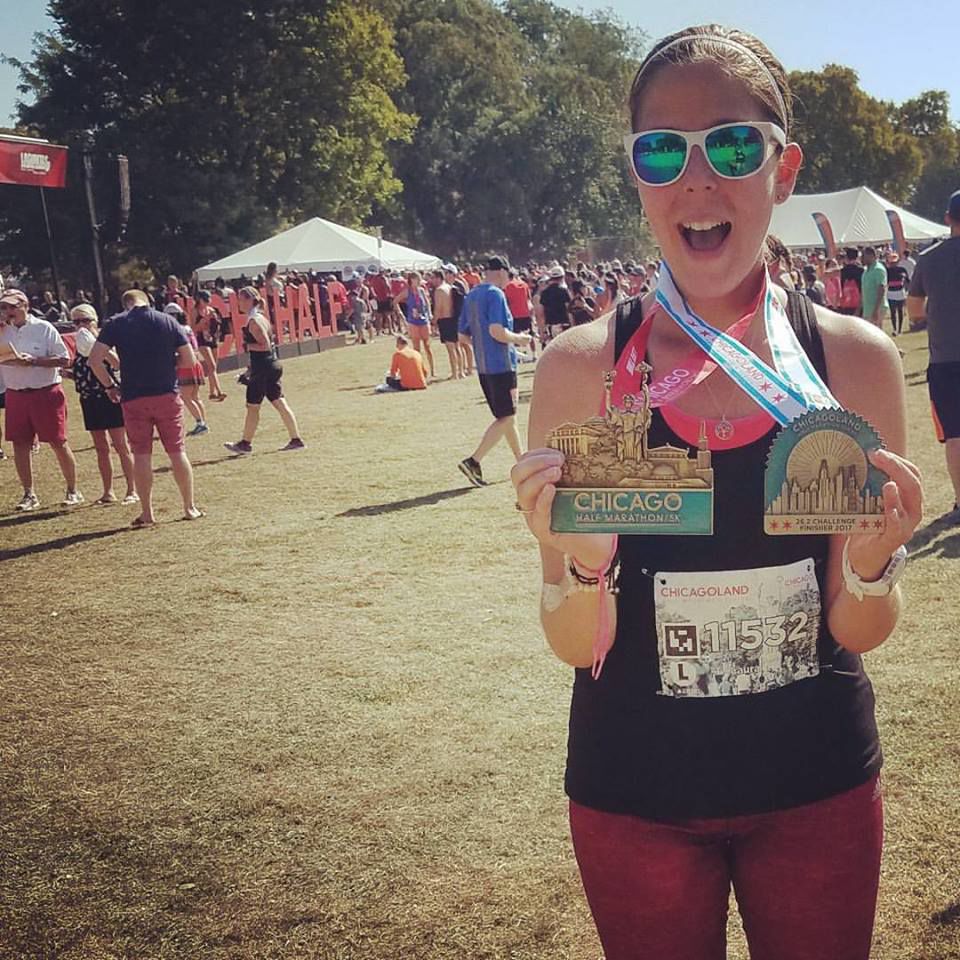 It was one month ago on Sept. 24 when I got a brand new personal record while running a half marathon. However, that personal record wasn't for my fastest time. Instead, it was for my all time slowest time.
And then, because obviously I'm still so super worn out, it has taken me an entire month to bring you this recap blog. Simply put, that race was rough.
It all started when my close friend and favorite running buddy Emily Guenther and I headed to Chicago about 5:30 a.m. It was already sticky and humid outside. Temperatures were expected to be in the mid-80s in addition to the humidity. The announcer at the race kept making announcements telling runners it would be OK if they opted to switch to the 5K instead of the half. I totally understand why some people would accept that offer. I also totally understand why people wouldn't. Emily and I opted to run the half marathon in its entirety. It was something we trained for, and our competitive streaks were showing. Although, we did tell each other to take it easy and listen to our bodies before parting ways and heading to our corrals.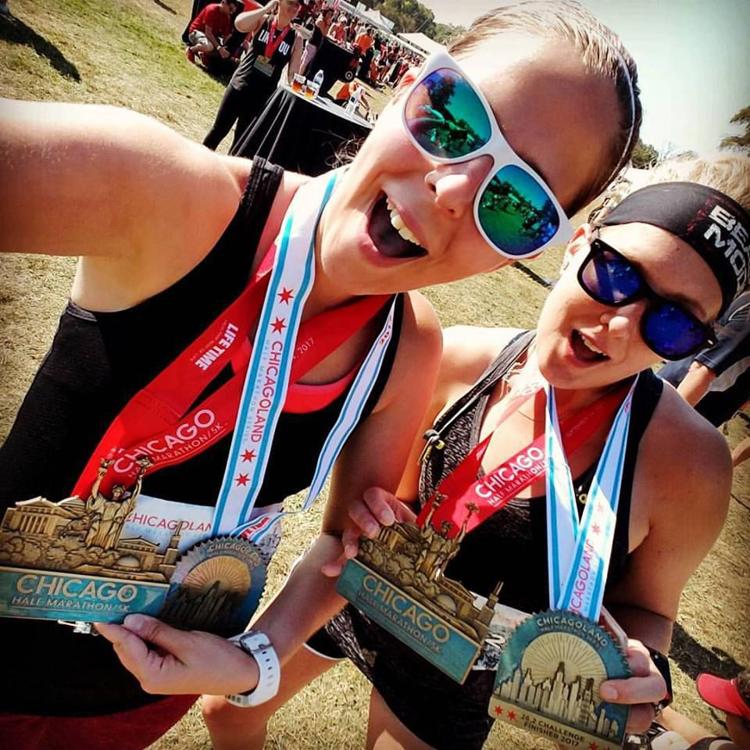 Come the start of the race at 7 a.m., the air was starting to feel like a bowl of soup. Keeping a close eye on my heart rate monitor, I took off. I felt great the first eight miles. I started off quick, finishing the first mile in 11:11. But, like I said, I was keeping an eye on my heart rate monitor. I was feeling fine and consistently slowing down my pace each mile (I ran mile seven in 12:22). At the same time I watched my heart rate slowly climb to the 160s and 170s. I kept saying to myself if it reached 180, I would slow to a walk until my heart rate slowed substantially. And that's what happened at mile eight. It was that point when I knew the race would be a struggle. I mean, I was still feeling fine, but I didn't want to cause harm to myself. I ended up walking about a half mile until I took off again, finishing in 14:48. For the rest of the race I'd run about a mile until my heart rate would climb up to 180 and then would walk a half mile before running again.
Long story short, I finished the Chicago Half Marathon in 2:48:28, with an average pace of 12:52. I finished 6,234th out of 8,022 runners.
But there were some great things that came from this race, including:
I'm so happy I listened to my body. I'm also extremely happy I payed attention to my water intake throughout the week leading up so I would be properly hydrated. I saw people sitting in medical tents and being carted off on stretchers while running down Lake Shore Drive. That could've been me if I wasn't careful.
I got a new-found love for my running mix. For months I was training to podcasts, but those songs playing through my headphones absolutely were key in keeping me motivated.
The crowd was phenomenal. They are always great, but this time I felt like there was a different level of encouragement. 
The volunteers and race organizers were beyond amazing, too. From the volunteers dumping cups of water over my head or spraying me with a hose, to the race organizers providing cups of ice in addition to water as well as ginormous misting fans, I truly appreciated it. I'm sure plenty of other runners did, too.
Then there were the beautiful humans with their ice cream trucks passing out popsicles at the finish line. I got a popsicle and was already devouring it before I even got my medal after crossing the finish line. I never knew I could love a popsicle so much.
I was able to enjoy an uninterrupted three hour nap when I finally got home and cleaned up. It was magical.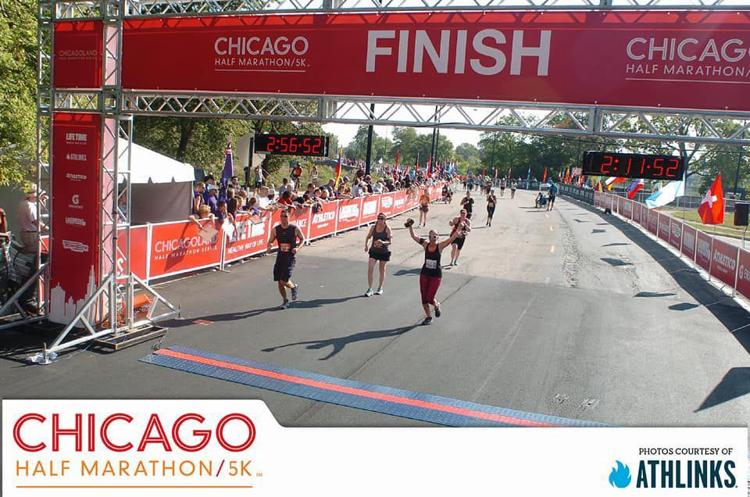 Ever since race day, I've been taking it easy. I'm planning to run  the Soldier Field 10 Mile as well as the Chicago Half Marathon. I haven't registered yet, though. So nothing is set in stone. But in the meantime I've been running a 5K here and a 5K there along with getting in some weight training and yoga. It will take me some time to figure out a new workout regime while I'm not training for anything, but I know I'll get into the swing of things before my next round of race training begins.