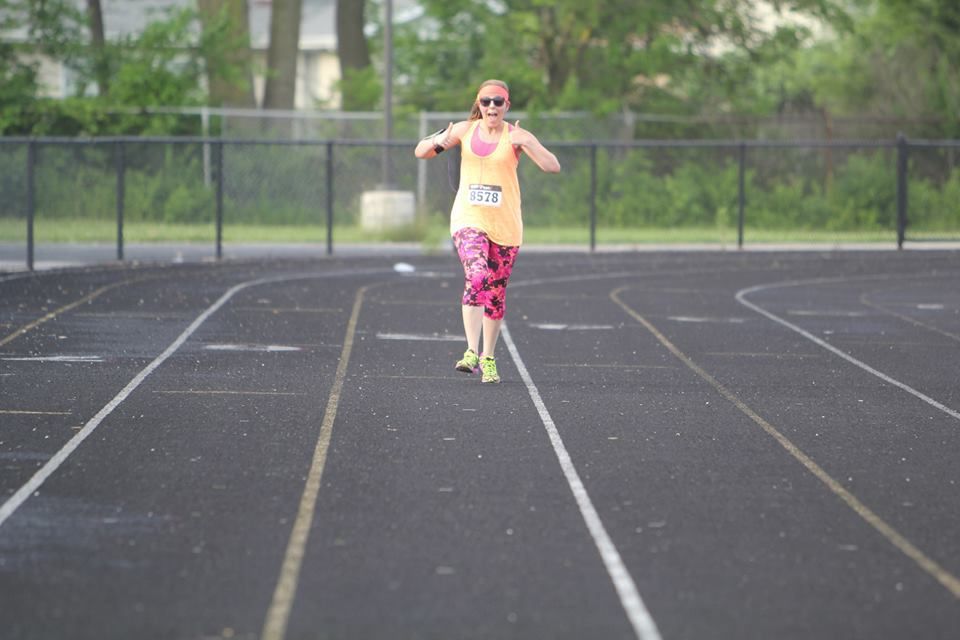 I don't think there is a workout I could possibly hate more. Wait, no. I take that back. I also hate burpees.
Nah, I still think I loathe lunges just a teeny, tiny bit more.
This is very unfortunate because lunges are great for working on my leg strength, which, you know, is essential for all the running I do. I'm doing a lot of lunges lately with the workout challenge I'm following with a few co-workers. And I mean it when I say this challenge involves doing a lot of lunges. For example, the lunge count for Friday tallies in at 120 total when I manage to actually do the challenge twice.
I'm shocked my legs haven't fallen off. I was pretty sure they would, at least, after the first few days of 546,027.03 lunges. That's an approximate guess on the total lunges I did, too. At least that's how many my legs felt they did!
The thing is, now that I'm in the midst of cross training while I patiently wait for half marathon training to begin, I'm finding this challenge to be pretty helpful. It is breaking up my normal arm, core and leg days and adding in a new twist.
Speaking of twists, I like doing Russian twists more than lunges. Give me 10 Russian twists any day.
Even better than Russian twists? A vanilla/chocolate twist ice cream cone from Dari-Ville. Covered in sprinkles, too. Get in my belly, you delicious frosty treat.
But leg lunges? Yeah, no thanks.
I'm also breaking up my normal routine by getting in some cycling instead of running. It always amazes me how it takes me approximately 30 minutes to run a 5K, but I can bike a 5K in just 10. I'm hoping I'll find the time to keep cycling once half marathon training starts back up.
Then there's yoga. That's my one saving grace with all these lunges. Nothing feels better than to fold down into crow pose and then incorporate a quad stretch with it. I have always loved crow pose, but now I love it even more. There's just something about a yoga pose that stretches the glutes, hip flexors and quads. Poses like triangle, reverse triangle, pyramid and even dancer's pose. Those are some of my favorite ones to hold. The best part is they benefit me when it comes to running. Happy legs for days.
Here's to hoping all this cross training pays off in the long run! Pun intended.