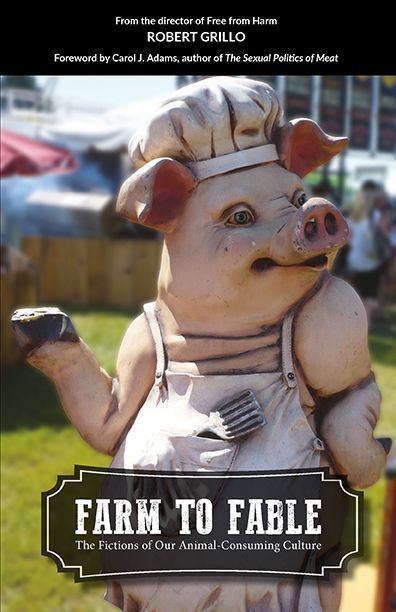 I continue to be fascinated, baffled, frustrated and ultimately saddened by the fact that more people do not stop consuming the bodies and byproducts of animals after becoming aware of all the suffering and problems caused to the animals, planet and human health.
I have read and listened to several different theories on the topic, and added to the list last week by attending a local appearance of Chicago author and activist Robert Grillo at the monthly meeting of the Michiana Healthy Living group.
Grillo spoke about his recently-released book, "Farm to Fable: The Fictions of Our Animal-Consuming Culture."
The book argues that beliefs about consuming animals remain largely unexamined and the fictions of popular culture continually reinforce those beliefs, he said.
Drawing from his professional marketing background, which included work on the McDonald's Happy Meals, Grillo gave examples of how truth is manipulated to present a whitewashed and ultimately false version of the animal agriculture industry.
"I appeal to the general reader to take a closer look at the fictions of popular culture," he said. "Most of them are ancient, archaic fictions that have also been used to justify 'inferior' human groups and which we have already largely abandoned or rejected because they are averse to our modern sensibilities of justice, reciprocity and fairness."
The book urges animal advocates, who are often focused on changing behaviors, to take these fictions into consideration, Grillo said.
Grillo's talk helped shed some light on my quandary over why there are not more vegans. But the solutions remain far more vague and the opposition is far more entrenched and financially fortified.
My experience has been that insight in this area is less cerebral and more heartfelt.
I think Grillo came closer to a solution when asked what advice he has for someone wanting to go vegan.
"Becoming vegan is just acting on what you already generally believe, that the world would be a better place with less suffering rather than more suffering," he said.