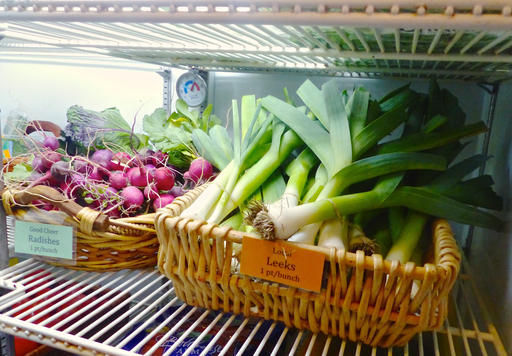 I am vegan because I literally cannot stomach the idea of animals being mistreated and killed, whether that be for our food, clothing, medical/cosmetic testing, entertainment or any other human-centered reasons.
Any health benefits from cutting animals out of my diet and personal products are just that, benefits.
I have put off writing about my good health because I don't want to portray a vegan life as some sort of panacea. I guess I also don't want to tempt fate.
Vegans do get sick, sometimes seriously so. There are no guarantees.
But I have to say that I feel better now at the age of 53 as a vegan than I did a decade or more ago. And I felt pretty good then as a vegetarian.
A recent physical and blood work back up what I am feeling. The results came back strong again this year, even in those areas that are typically trouble spots for people my age, such as cholesterol and blood pressure. I am fortunate enough not to be on a single prescription drug.
I exercise regularly, try to get enough rest and work on keeping my psychological and spiritual life in good shape.
Maybe my genes are helping out, but there has been plenty of heart disease, cancer and other serious illnesses in my wider family.
There is an increasing number of studies showing the many health benefits of eating a plant-based diet. (See nutritionfacts.org).
While you can be a junk food vegan — which is getting easier all the time with the increasing number of processed vegan foods being introduced to meet the growing demand — my experience has been that you generally eat better and take better care of yourself when you are eating only plant-based foods.
This is the case because you have to pay a whole lot more attention to what you put in your mouth as a vegan. Most people don't think twice about picking up the cookies and other sweets that seem to be a fixture these days in the workplace. But their ingredients often make them off limits for vegans.
This is not to say I don't have a sweet tooth. I do, and I feed it. But I am more discerning as a vegan and wind up snacking far less and generally eating healthier foods.
I often hear, "Well, I don't want to live forever."
Well neither do I, but I do want to continue having a good quality of life while I am here.
The opinions expressed here are solely that of the author.
Be the first to know
Get local news delivered to your inbox!