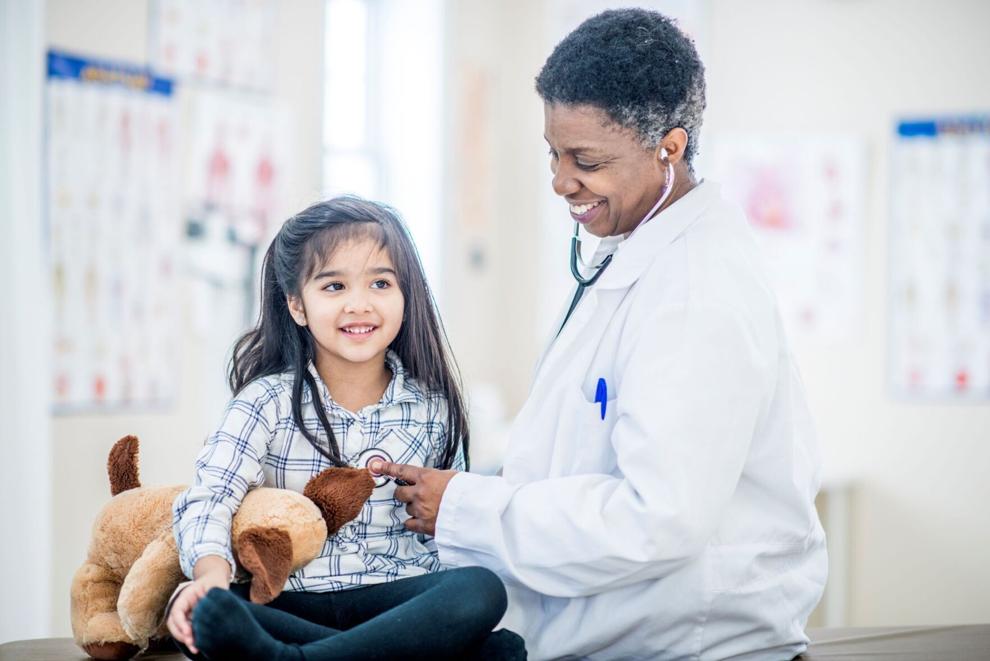 For a child, the doctor's office is often a place of pokes, prods and cold stethoscopes, not knowing whether they will get a shot or a lollipop. At Midwest Express Clinic, every medical professional has a smile on their face, a gentle nature in their heart and best of all lollipops, superhero masks and tiaras! How fun! However, soothing your child about a medical visit can seem like a challenge for any parent, especially when their little one is crying in the backseat of the car.
Don't worry. By following these tips, you can learn how to better calm your child's fears about the visit. And once you arrive, Midwest Express Clinic will take care of the rest, whether it's allergies, an ear infection, the flu or any other illness.
Explain every step of the visit
Too many parents use vague phrases when talking about a medical visit with their child, like "The doctor is going to give you a check-up." This method can quickly backfire when MEC's medical professional comes in to give a shot or an uncomfortable throat swab that your little one was not expecting. 
An hour or so before leaving for the office, explain in detail every step of the visit in a way they can easily understand: "After we are in the exam room, the doctor will use a tool called a stethoscope to listen to your heart." This allows your child to come to terms with what to expect rather than leaving it up to the physician to deal with a shocked and crying child.
Do not make empty promises
Many parents think that they should skirt the truth and tell their child what they want to hear; this is the worst thing you can do. Not only does this break the trust between parent and child, but your child will almost certainly panic when something unexpected happens, creating anxiety for any future visits.
Thankfully, Midwest Express Clinic makes pediatric visits simple and inviting with short wait times and the convenience of a walk-in clinic with daily office hours. Your child will be happy that they were in and out as quickly as possible.
Create distractions to blunt the pain
Let's be honest – getting a shot usually hurts. While it may not be that painful for adults, children may associate the doctor's office with shots and thus pain and fear. Bringing something to distract your child during the visit can make the visit go much smoother.
If you have rules about screen time in your home, you may want to throw them out the window while in the exam room. Let your child watch their favorite videos, listen to music or read a book so the Midwest Express Clinic professionals can easily do their job.
If you have a child that hates the doctor's office and cries when the word "shot" or "check-up" is mentioned, Midwest Express Clinic can make your visits much easier. You will find peace of mind for not only your child, but yourself as well.
---
This content was produced by Brand Ave. Studios. The news and editorial departments had no role in its creation or display. Brand Ave. Studios connects advertisers with a targeted audience through compelling content programs, from concept to production and distribution. For more information contact sales@brandavestudios.com.