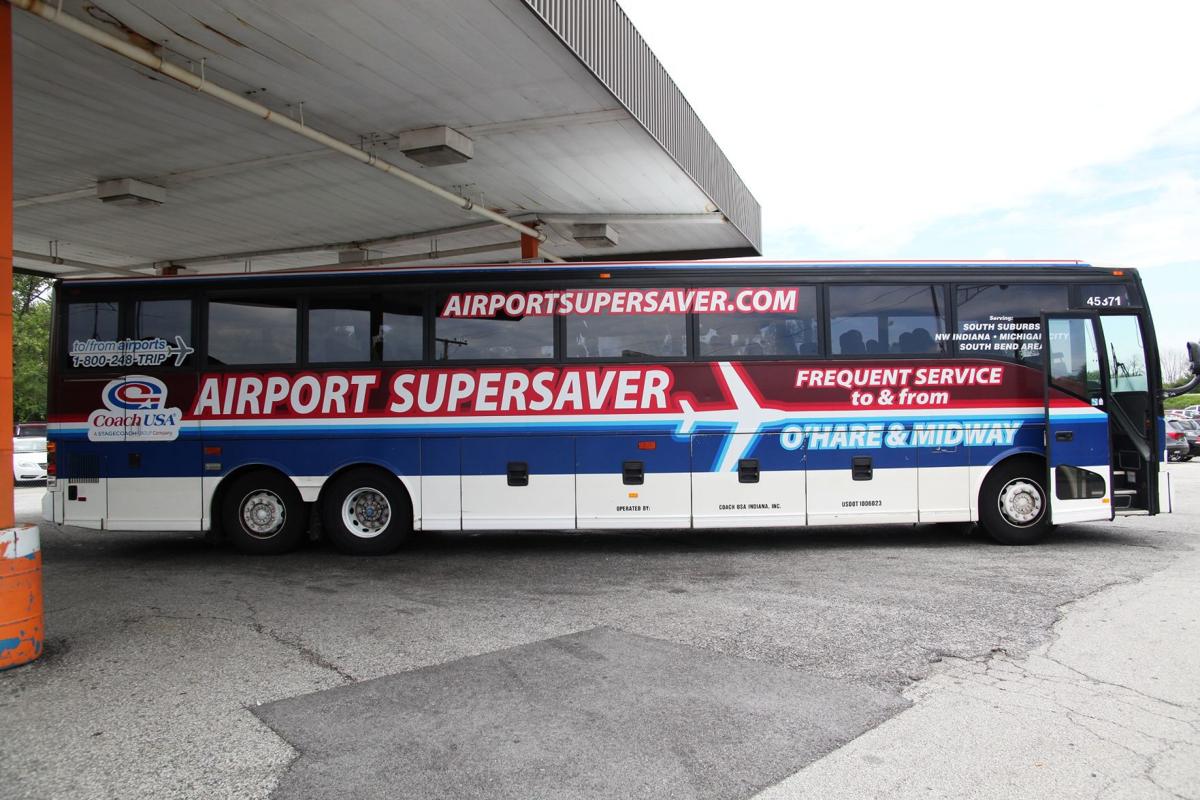 Don't worry, you'll still be able to catch a bus to the airport if you don't want to pay exorbitant fees for long-term parking or a ride-hailing service. 
The Coach USA Airport Supersaver in Highland is here to stay, despite "sporadic" recent cancellations and the closure of the Valparaiso buses to Midway and O'Hare.
Sean Hughes, director of corporate affairs for Coach USA North America, said the company was working to prevent more cancellations of buses from Highland to Chicago's two major airports, including two trips that were canceled Monday.
"The Airport Supersaver serving Valparaiso suspended service with the last day of service on Aug. 19 due to the service not being economically viable to sustain the route," Hughes said.
"The route from Highland to Midway and O'Hare airports has been and continues to operate daily. There have been sporadic cancellations due to operational issues, which Coach USA is addressing."
Valparaiso Economic Development Director Patrick Lyp said the company blamed the recent end of the Valpo service, which began in 2017, on a lack of drivers at a time when Indiana's unemployment rate is only 3.4 percent, but the company pointed more at low ridership numbers.
The Highland bus station currently offers 18 trips a day to both O'Hare and Midway, with hourly departures through most of the day. It also takes passengers to the South Bend Regional Airport and the University of Notre Dame.
The business news you need
With a weekly newsletter looking back at local history.