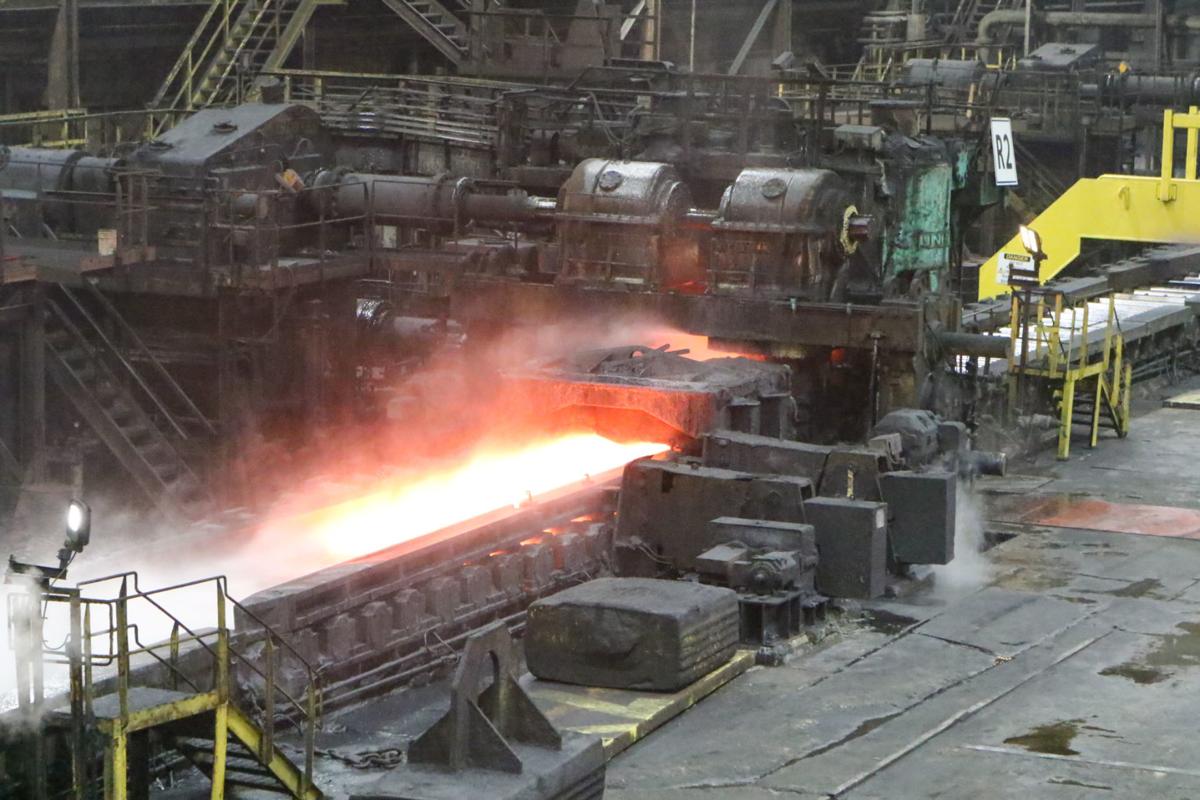 ArcelorMittal blamed the 65% drop in its first-quarter net earnings on more challenging market conditions that included lackluster demand, a sagging automotive market, rising raw material costs and increased imports in its home base of Europe, where it's been idling production capacity.
The Luxembourg-based steelmaker, which employs 10,000 steelworkers in Northwest Indiana, said it had its smallest quarterly profit since 2016 because the European market is weak and steel prices in the United States have drifted lower.
ArcelorMittal's steel shipments rose by 7.9% quarter-over-quarter to 21.8 million tons during the first three months of the year, but its Earnings Before Interest, Taxes, Depreciation and Amortization dropped by 15.3% to $1.7 billion. The company attributed the EBITDA drop to declining steel prices and rising iron ore prices, which have been pinching its bottom line. The steelmaker's operating income dropped to $800 million worldwide in the first quarter, down from $1 billion in the fourth quarter of 2018.
"Market conditions in the first quarter of 2019 have been challenging," CEO Lakshmi Mittal said in a conference call with investors. "Demand has generally been lackluster, reflecting softness in manufacturing activity and continued weakness in automotive. The European flat steel market has been further negatively impacted by escalating imports, despite the permanent safeguard measure now in place. Unlike in other regions such as China, this weaker supply/demand dynamic constrained the industry's ability to pass through higher raw material costs —  in particular iron ore — leading to a price-cost squeeze and a significant deterioration in results in our steel business."
In the first quarter, average selling prices were down 3.1% worldwide and down by 0.9% down in North America.
During that period, ArcelorMittal produced 24.1 million tons of steel at its global operations, up from 22.8 million tons the previous quarter.
"Crude steel increased in NAFTA reflecting higher production in the U.S., despite an approximate 100,000 ton loss due to a power outage at Burns Harbor, and to a much lesser extent the eventual restart of the blast furnace in Mexico, which had suffered delays following scheduled maintenance in the third quarter of 2018, as well as the restart of production in Temirtau following an explosion at a gas pipeline in the fourth quarter of 2018," Mittal said in the call with investors.
The steelmaker said it has responded to the downturn in market conditions with discipline, such as by cutting back on capital projects in the first quarter and taking 3 million tons of capacity offline in Europe.
Despite current market conditions, ArcelorMittal now expects global demand for steel will grow by 1% to 1.5% this year, up from its previous forecast of 0.5% to 1%.
"ArcelorMittal is in a stronger position to deliver value for our shareholders," Mittal said.