Social Security is likely to play an integral role in your retirement income plan. Yet too many people aren't as familiar with the complexitie…
Each of us has an inherent personal money culture determining much of the way we think and manage our personal finances. In my experience, how…
As of midday Friday, gasoline futures were down about 9 cents per gallon for the week.
Q: Our daughter recently divorced her husband. She gets along OK with him and they share custody of the kids. They had wills while they were married.
2020 has proven to be a challenging year in many ways, not the least of which has been a less than hospitable financial environment. Events ra…
The vice presidential debate did turn out to be a bit more informative and watchable than the first presidential debate. Beyond the bizarre in…
Sugar prices have been climbing for the past six months and hit new highs mid-week. A virus in sugar beets in Europe and a drought in Thailand…
Q: Years ago, I created my estate plan. My assets and where they are located have changed since then. Should I tell the attorney? What about t…
It's unusual to be talking about tax refunds at this time of year. But due to the unusual circumstance created by the COVID-19 pandemic, the t…
Tuesday evening my brother and I returned from a "Dad's trip" with our 11-year-olds to the Yellowstone National Park region. It was an amazing…
Wednesday's U.S. Department of Agriculture report sent soybeans sailing higher as estimates of this year's stockpile of beans came in under ex…
Q: In 1990, my parents created a trust, and in 2005, they executed a new trust. Recently, we discovered that the house is still in the name of…
Low interest rates and a desire for more space as COVID-19 leads people to spend more time at home are boosting demand for home ownership. Acc…
Ah, the beauty of hindsight, possibly life's best teacher and also perhaps the most effective tool of my wife, who relishes the phrase "I told…
Metals markets saw a massive sell-off as traders raced to grab profits accumulated during the pandemic, when the U.S. dollar declined and fina…
Q: My wife and I are married through common law. What inheritance rights do common law spouses have?
As we approach Election Day, investors are understandably wondering — and maybe even anxious — about how the U.S. presidential election will a…
The Ruiz family has some expertise in bubbles. Our youngest son, Ethan, is a bubble-blowing savant. His version of chilling on a sunny afterno…
On Friday, the U.S. Department of Agriculture announced a second round of its Coronavirus Food Assistance Program (CFAP). The measure is targe…
Q: My sister recently passed away. She was not married and had no children. Although her will left her estate to my siblings and me, we all ag…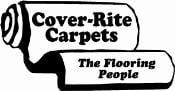 Cover-Rite Carpet & Design Center

Midwest Express Clinic / Crown Point
Parents of college-bound students know that paying for higher education takes planning and saving. For divorced parents, it can be particularl…
I've had a number of conversations recently regarding the use of living trusts, or a more specific type of trust called an IRA beneficiary tru…
Hog prices are nearing the highest level for the year, trading over 68 cents per pound on Friday.
Q: My parents have a trust that contains their home. Recently they had some storm damage and received an insurance check. The check was made o…
The road to retirement is full of twists and turns that can make even the most financially secure person wonder if they saved enough for their…
I enjoy reading Tom Clancy novels. I've always appreciated the way Clancy's plots connect disparate micro events and small trends and pull the…
Hog prices shot to a three-month high on Friday, trading over 60 cents per pound for the first time since May.