Saving for retirement is never easy, but women in particular can face unique challenges. Statistics from a recent Morningstar special report o…
About once a year I am reminded of how dangerous the modern world has become due to financial scammers. Like most bankers, investment advisers…
Dry weather in Brazil, fears of drought in our corn belt and extremely tight supply fueled the perfect storm to drive corn prices into the str…
Q: I want to make my estate plan but I'm concerned that things with my family may change in the not-too-distant future. If things change, how …
Money is a powerful force in our lives. We're required to think about money — how much we have, how much we want, how to get more of it — on a…
The highly significant first 100 days of the Biden presidency is now behind us, and like President Trump and President Obama before him, Presi…
While all metals could play a role in supporting our post-pandemic economy, the demand for copper — also known as the red metal — may beat all…
Q: I am the POA for my mother. While reviewing her bank accounts, I found out that she doesn't have any of the kids listed as payable on death…
The COVID-19 pandemic reminded Americans how fragile life is. Applications for life insurance policies in the United States increased 4% in 20…
After the unprecedented monetary policy actions by the Federal Reserve and the continuing efforts by the federal government to stimulate the e…
Led by President Biden, leaders of 40 nations discussed a proposal to reduce greenhouse gas emissions by 50% from levels established in 2005. …
Q: I want my life insurance to pay for my funeral. How do I do that?
You may have noticed that the topic of inflation is getting more attention. Those who were around in the 1970s likely still remember when rapi…
Much of the financial world has taken a renewed interest in the topic of inflation recently. This renewed interest is a bit of a sea change, a…
This week virtually everything went up — all commodities (agricultural and financial), real estate, wages, stock market, bonds, foreign curren…
Q: You wrote about personal representatives recently. What happens if you don't have any family to be personal representative? Other than a fa…
This is the time of year when some are scrambling to finish their tax returns which are typically due in mid-April. That's not the case in 202…
After the events of the past two weeks, I was glad to take a long weekend doing some spring skiing in Utah. At the end of a 65-degree short sk…
Corn blasted to its highest levels since 2013 with export demand and fears of the potential for hot, dry weather in the corn belt in coming weeks.
Q: How do I name my executor? Is there a difference between an executor and a personal representative?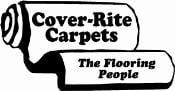 Cover-Rite Carpet & Design Center

Midwest Express Clinic / Crown Point
Our days are filled with alerts and notifications that bring the world right to our fingertips. For investors, it's natural to consider the in…
Farmers were loving the U.S. Department of Agriculture Wednesday for reporting an unexpected drop in acreage to be planted with corn and soybe…
I've been going through questions this week trying to decide what to write about. I've received some good questions recently and deciding wher…
For so many people who love to travel, it's been a tough 12 months since the onset of the COVID-19 pandemic. While vaccines give us hope that …
This week my family and my Oak Partners family were devastated by unimaginable tragedy when Joe Starkey, my brother-in-law and business Partne…
The Suez Canal — which connects Europe to Asia — is blocked by a ship run aground. Specialist dredgers are attempting to dig it out. Nine bill…
Q: I keep hearing that I should give power of attorney to my kids, but I'm not sure that I want to give up control yet. If I sign a power of a…