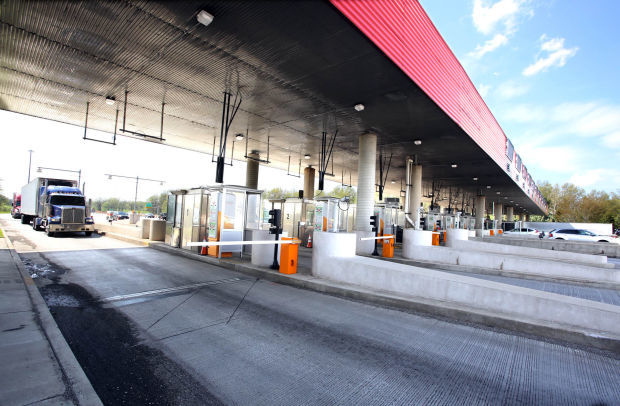 Lake and LaPorte county officials backed up by one of the nation's largest banks sat down with Indiana Toll Road creditors to make their case for buying the road out of bankruptcy on Feb. 23 in New York City.
"It appeared the creditors were amenable to what we were trying to do," Lake County Commissioner Roosevelt Allen told the Transportation Policy Committee of the Northwestern Indiana Regional Planning Commission on Monday in Portage.
Allen said he got the opposite feeling from the Indiana Finance Authority. But he was still surprised when IFM Investors, of Australia, announced they had entered into a definitive purchase and sale agreement for the Toll Road with a $5.72 billion bid on March 11.
Both Allen and LaPorte County Commissioner David Decker said the special committee had assured them they would be given time to prepare a final bid. Sitting at the table with Allen and Decker that day in New York were underwriters from Bank of America Merrill Lynch as well as bond and special counsels.
Allen and Decker spoke out about their displeasure with the Indiana Finance Authority last week, but on Tuesday they were able to detail some of the events leading up to what they believed was the agency's role in spurning their bid.
Indiana Finance Authority spokeswoman Stephanie McFarland last week defended her agency's role in the process, saying its legal, financial and engineering experts provided input on all proposals. She confirmed the two-county bid was among those prequalified as "a viable option." But ultimately, it was the bankrupt highway's creditors that selected the winning bid, she said.
The Indiana Finance Authority and the U.S. Bankruptcy Court must still approve the Toll Road's sale to IFM Investors. The Indiana Finance Authority oversees the 66-year lease IFM Investors is seeking to acquire.
"If they can't close this deal, or if they go bankrupt again, we'll be there," Decker said.
The NIRPC Transportation Policy Committee on Tuesday also heard from Port of Indiana-Burns Harbor Director Rick Heimann, who described the economic impact of the port. The Lake Michigan port had a record year in 2014, handling more cargo than in any single year since its opening 44 years ago.
"A major selling point of the port is that we have all modes of transportation," Heimann told the committee.
In response to questions after the meeting, Heimann said the port still has capacity on its 600 acres to handle more shipping volume or industrial activities.
The cities of Gary and East Chicago have each been making the case they could serve as commercial shipping ports, claiming the Burns Harbor port may be maxed out.
A "vision plan" released just a few weeks ago by the private developer of Gary/Chicago International Airport again made the case for establishing a bulk cargo port at Buffington Harbor.