Lots of unknown outcomes are eligible for wagering at Indiana casinos — rolls of the dice, turns of the cards, the position of slot machine reels and, starting last year, the results of professional and college sporting events.
One thing that can't be bet on, though, is the future of the gaming industry itself.
There's no question the house will keep winning, as it always has. But how that house looks, what and who is inside it, and where the profits end up are almost all certain to change during the next two decades.
Consider, for example, the unlikely path traveled over the last 20 years by a single Northwest Indiana casino proprietor and its impact on Region residents, and, indeed, all Americans.
In 2000, Donald Trump's Gary casino was the eighth most popular of Indiana's 10 gaming facilities. Today, Trump is president of the United States.
While it's unlikely Rod Ratcliff, whose Majestic Star casinos at Buffington Harbor include the former Trump Casino, will be elected president in 2040 — in part because he'd be in his 80s — Ratcliff this year is spearheading the most transformative change to the Region's gaming industry since the first casinos opened on Lake Michigan in 1996.
In January, Ratcliff and a passel of Gary leaders and celebrities, including three members of the original Jackson 5 music group, broke ground on Hard Rock Casino Northern Indiana, the first land-based casino in the state to be built away from a dockside location.
The new $300 million, 200,000 square-foot facility at the intersection of Burr Street and 29th Avenue, adjacent to the Borman Expressway, is scheduled to open on Dec. 31, 2020, or in early 2021.
When it does, the casino will feature 1,650 slot machines and 80 table games; a sportsbook and bar; six restaurants, including a music-themed cafe; a Rock Shop retail store and a 2,000-seat Hard Rock Live venue for concerts and other entertainment.
A Hard Rock Hotel featuring 200 to 300 rooms is planned to be added to the property a couple years after the casino opens, along with an attached, multi-level parking garage to replace some of the surface parking lots the casino will have at the beginning.
"We're not about just building a box with slots and tables in it. We're about creating an entertainment venue," said Jon Lucas, chief operating officer for Hard Rock International, which owns 20% of the Gary casino in partnership with Ratcliff's Spectacle Entertainment.
"You will find that our food and beverage and restaurants, along with our entertainment, is what really helps to sell the brand and helps to create the excitement in our facility. And we will deliver that here in Northwest Indiana for sure."
Hard Rock estimates the project will create up to 1,000 temporary construction jobs and require 400 to 500 new permanent employees on top of the 950 current Majestic Star workers, who are guaranteed jobs at the new casino.
"We believe this is going to be the impetus for other businesses to take a different look at Gary," said Mayor Jerome Prince. "We believe that this will spur the type of development that's so sorely needed in this city."
"For me, this means no longer are we a community on the southern tip on Lake Michigan that's thought of as barren land. It means that no longer are we managing decline."
Unlike 1996, however, the new Gary casino will be entering a mature gaming market that has seen hundreds of millions of dollars in recent property improvements at the Horseshoe Casino in Hammond, Ameristar Casino in East Chicago, Blue Chip Casino in Michigan City and the Four Winds tribal casinos in South Bend and New Buffalo, Michigan.
It also likely will compete against a new casino in south suburban Cook County, Illinois, and possibly a massive, 4,000-gaming position casino in the city of Chicago, if Illinois lawmakers can adjust the proposed tax rates to make a Chicago casino financially feasible.
Ratcliff said he's confident the partnership with Hard Rock ensures the Gary casino will stand out in the marketplace, regardless of what happens across the state line.
"We'll obviously watch what goes on in Illinois with a close eye, but today we're quite comfortable with the location that we have. We'll do well in the market," Ratcliff said.
Looking even further ahead, Dan Nita, general manager of Hammond's Horseshoe Casino and regional president of its parent company, Caesars Entertainment, sees major changes coming to the games inside casinos over the next 20 years.
"We've dabbled in skills-based gaming. Haven't really figured out exactly how to make that attractive and something that can be monetized," Nita said.
"But you see the amount of time that people spend on their phones and on different apps. Is there an opportunity to figure out the confluence of what people are doing on the phone and how that translates to what could be happening in a bricks-and-mortar environment?"
Ed Feigenbaum, publisher of the Indiana Gaming Insight newsletter and a longtime observer of Indiana's casino industry, agreed the low-stakes blackjack and solitary slot machine players that largely defined gaming for baby boomers isn't the experience that Generation X and millennials are looking for in casinos today and in the future.
"They want more participatory kinds of activities. They want more social activities. They want to be able to engage in gaming, betting, whatever you want to call it, with other people. They don't want to do it necessarily by themselves," Feigenbaum said. 
"You'll probably see a lot more tabletop-type things where people will be around them. There will be more of a virtual kind of activity, but it's going to be probably very fast-paced because everybody has kind of grown up on these types of games now, not on their 'real' computers but on their laptops and their phones."
Nita likewise sees casinos finding ways in the next few years to allow patrons who come together in a group to play together as a group, rather than trying to squeeze into a single vacant seat at a table or sit apart in different rows of slot machines.
"Right now, casino gambling is, in many cases, still a solitary experience where you're sitting at a slot machine and you're winning and losing but your friends may or may not be with you," Nita said. "On the table games side of things it's a little more social. But even such, if you and I both went to a casino, we may not have the opportunity to sit next to each other. So are there ways for people to play as a group, I think, is something that's interesting."
In 2019, Indiana lawmakers authorized individuals to place sports wagers using mobile devices, at home or anywhere; the first away-from-a-casino, non-charity, legal gaming experience in state history.
Feigenbaum, however, doesn't see that as the start of a trend toward purely online slots or table games. He believes there always will be a place for physical casino properties in Indiana's gaming marketplace.
"You're always going to have some kind of interest in retail-type gaming because people are going to want to be a little bit more participatory, they want to do things, they want to gather with friends," Feigenbaum said. "They're not necessarily just going to go to a Buffalo Wild Wings. They're going to want to go to a nicer venue that gives them different kind of dining options and different kinds of entertainment options."
"You're seeing virtually every casino now start to offer some type of concert venue, and upgrade the venues that they have. I think people want that kind of a set of entertainment options, and that's why the casinos will continue to be around — but it may not look like, sound like and smell like what we've got today."
Regarding smell specifically, Feigenbaum expects Indiana will ban smoking in casinos in the next five years to match Illinois' smoke-free casinos and the limited smoking opportunities in Ohio casinos.
"If you look at the trends nationally, the reduced rate of smoking and the health risks to casino workers, I think you're going to see some new attention paid to that in coming years," he said.
Sara Tait, executive director of the Indiana Gaming Commission, did not address smoking specifically, but she said the state's gaming regulators are focused on accommodating innovation of all kinds.
"The IGC has demonstrated our willingness and ability to facilitate discussions about new technology which is going to be key as demographics change," Tait said.
"Certainly we're seeing more emphasis on amenities than would have been the case 20 years ago, and we anticipate that will continue to be an important component of the industry."
In the past year, many Region casinos have invested in sports wagering lounges with massive TV screens, comfy chairs, and speedy food and drink service to get sports fans in their facilities and stay a while; a trend Nita and Feigenbaum both expect will continue in the years ahead.
"Sports betting could go a lot of different ways," Nita said. "But you definitely would expect to see things that are more immediate, as opposed to betting on an outcome that's going to take place over three hours.
"I'll be very interested to see how people are able to make a lot more transactions based on the ebbs and flows of what's actually happening."
Feigenbaum said for a certain kind of customer the casino sports wagering area is likely to become their new living room, and he expects more casino-operated off-site sports wagering facilities and off-track betting facilities to come online in coming years.
"You can watch all these different games from one chair in these sports betting lounges as opposed to trying to figure out how to find them," Feigenbaum said.
"You can't find Irish Class C dart championships on your cable. So you've got another advantage if you're a casino over just the mobile form of wagering."
In January, Tait authorized casinos to accept wagers on the Academy Awards, making Indiana just the second state, after New Jersey, to allow betting on Oscar winners.
Feigenbaum anticipates more non-traditional events soon will be eligible for wagering, starting perhaps with Esports, also known as competitive video gaming, on which state law currently does not permit betting.
"You know, I think this Esports thing is going to have a much greater life than a lot of other people might assume," Feigenbaum said.
"You may see within a couple years, and maybe even sooner than that, the Indiana General Assembly saying, 'Yeah, we think we'll go back and change the law so that we can have betting on Esports.' Because we have all these different colleges within the state of Indiana offering Esports as competitive activities, and I think you're going to see some additional colleges and universities offer different kinds of courses and majors in these types of things."
"That's going to lead to more regional and national activity and people are going to want to wager on it," he said.
Groundbreaking at new Hard Rock Casino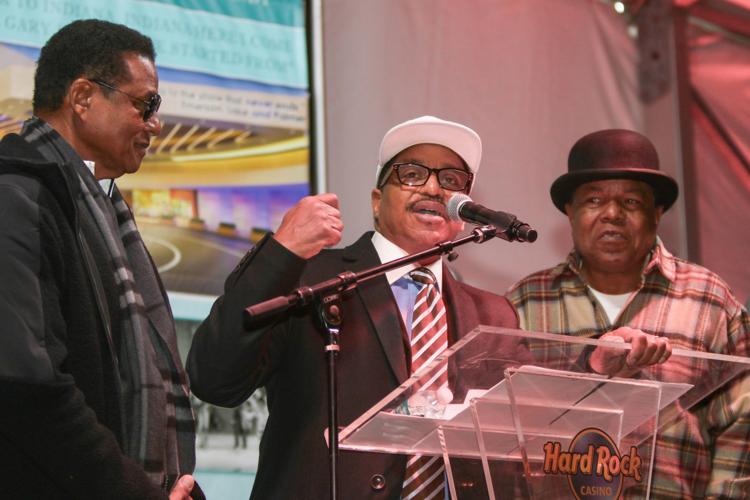 Groundbreaking at new Hard Rock Casino
Gary leaders set sights high with 20-year vision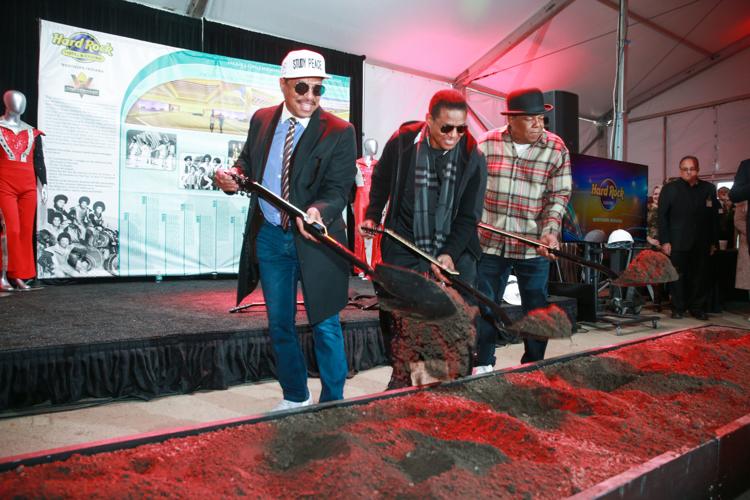 Groundbreaking at new Hard Rock Casino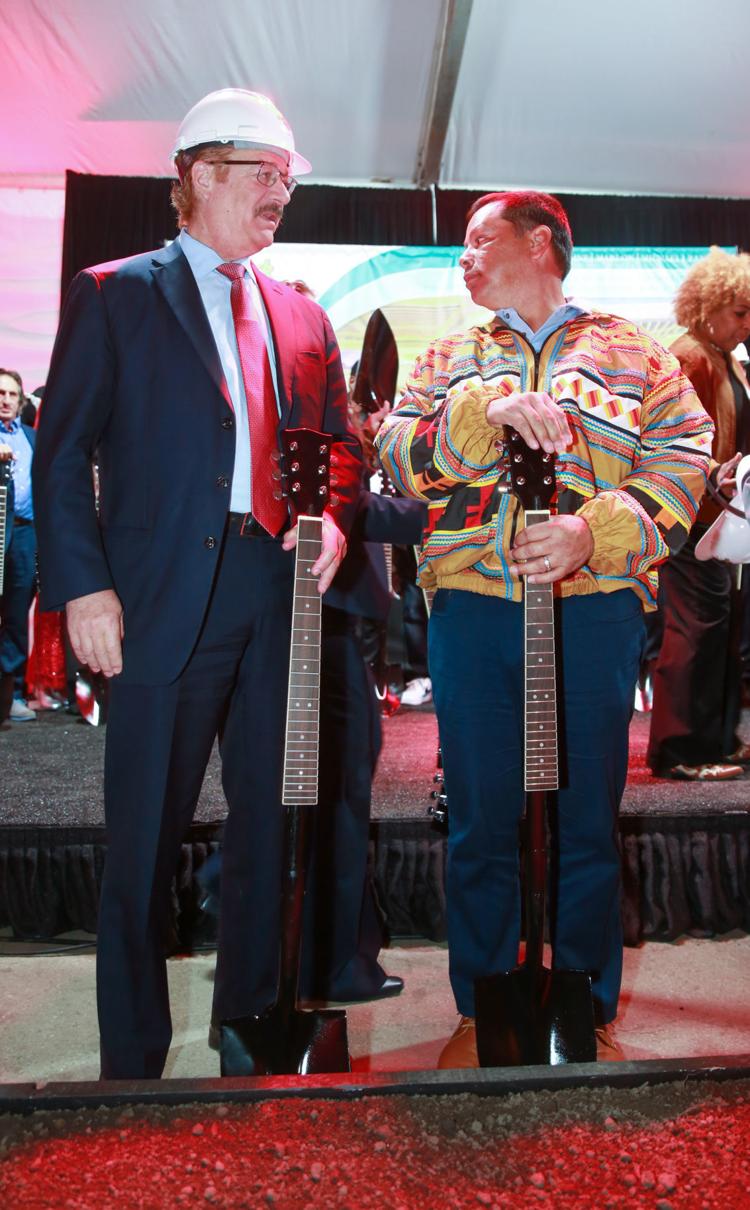 Groundbreaking at new Hard Rock Casino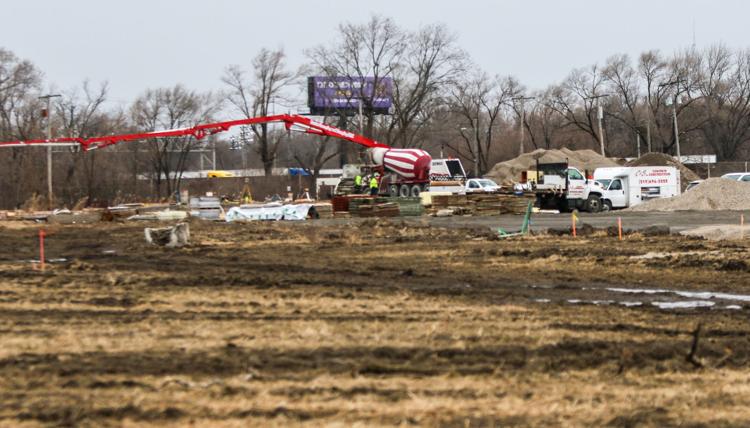 Groundbreaking at new Hard Rock Casino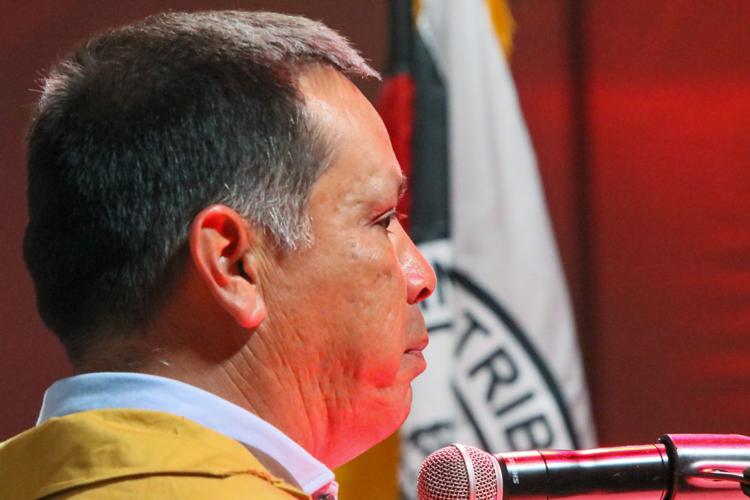 Groundbreaking at new Hard Rock Casino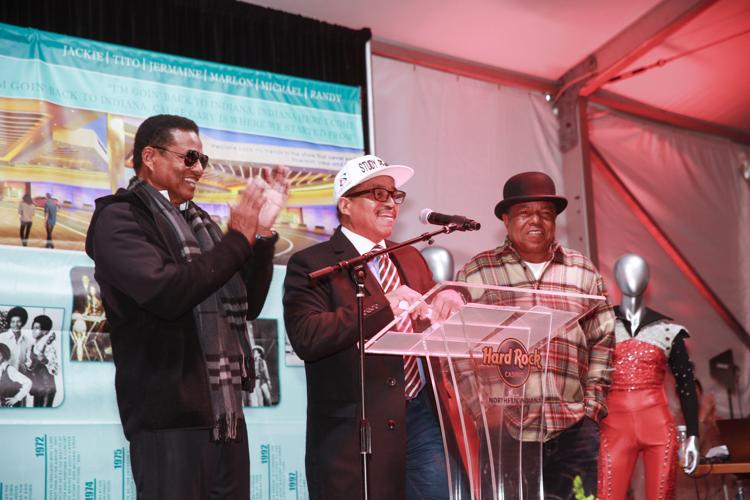 Groundbreaking at new Hard Rock Casino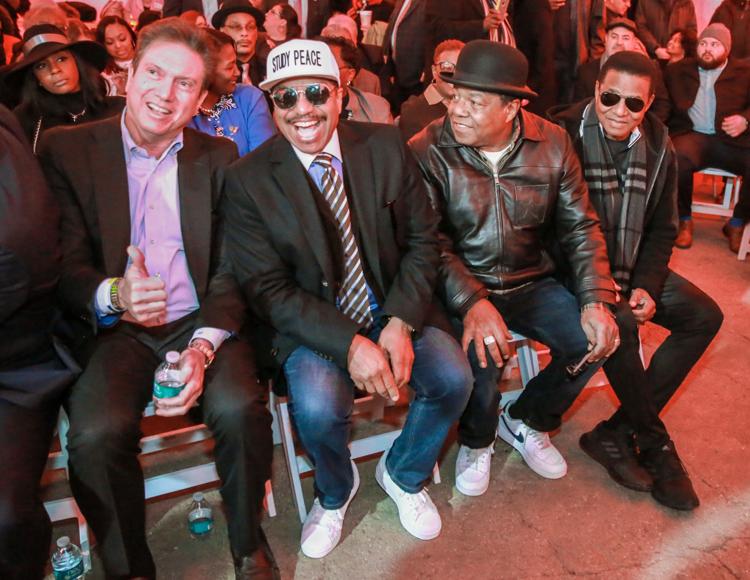 Groundbreaking at new Hard Rock Casino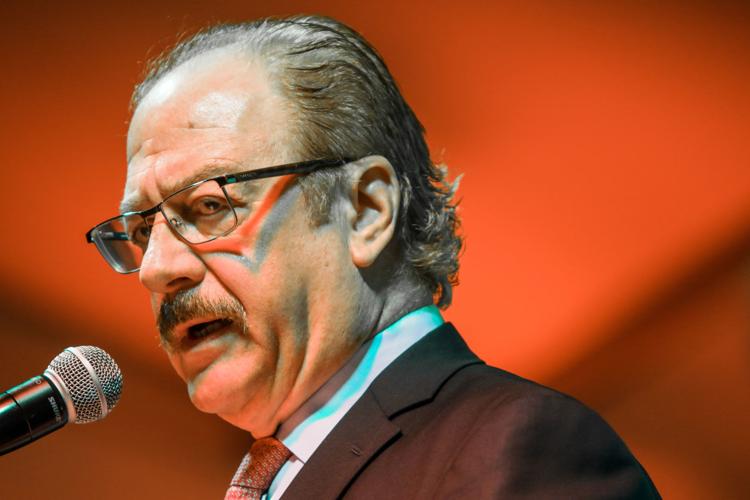 Groundbreaking at new Hard Rock Casino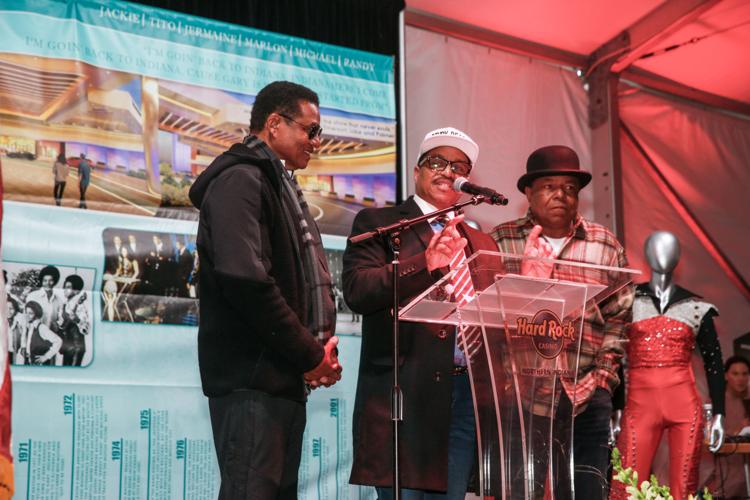 Gallery
The business news you need
With a weekly newsletter looking back at local history.