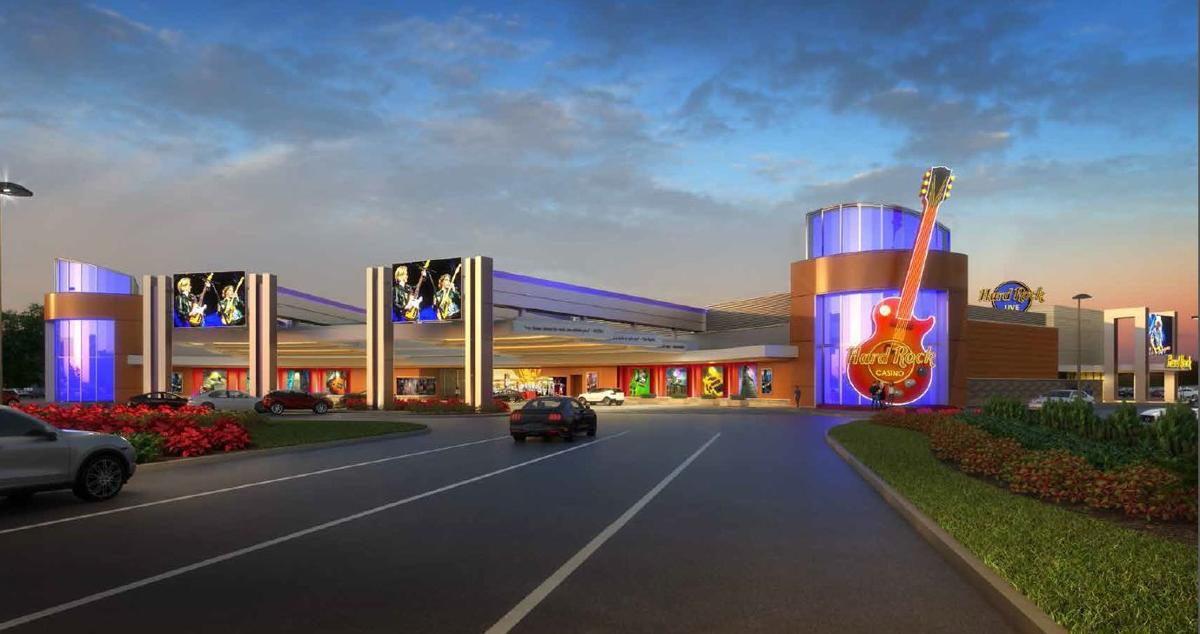 GARY — The Indiana Gaming Commission has given the final approvals needed for Spectacle Entertainment to begin construction in coming weeks on its new land-based casino in Gary.
On Tuesday, the commission reauthorized the consolidation and relocation of Spectacle's two Majestic Star casino boats from Lake Michigan to a roughly 30-acre site adjacent to the eastbound Borman Expressway at 29th Avenue and Burr Street.
It also approved Hard Rock International's acquisition of a minority ownership stake in the Gary casino, which will be branded as the Hard Rock Casino Northern Indiana and feature a music theme throughout the property.
John Keeler, Spectacle vice president and general counsel, said the path now is clear for the company, likely on Friday, to close on approximately $400 million in financing for the new casino.
Spectacle similarly was on the verge of finalizing financing for the Gary casino in August, but withdrew its request for Gaming Commission approval for what Keeler said were a variety of factors, including potential new casino competition in Chicago and south suburban Cook County, Illinois.
"Our lenders were naturally skittish," Keeler said. "They just took a little more time to get it all put together."
Keeler admitted the financing delay from August to December could push the planned opening of the new casino from Dec. 31, 2020 to the early months of 2021 — but he's rolling the dice that it won't.
In any case, the Majestic Star casinos will remain in operation at Gary's Buffington Harbor until one month before the new casino opens.
"Our hope is still to be open on New Year's Eve of next year. Realistically, that may be a goal that's too ambitious," Keeler said. "A lot of it is going to depend on the weather."
Keeler said Spectacle already has ordered the steel for the project and soon will pour the foundation for the approximately 225,000 square foot casino that also will include a sports book, Hard Rock Cafe, 2,000-seat Hard Rock Live performance venue, and numerous restaurants and bars.
"We've already started moving dirt up there and we'll be closing on all the real estate that we've got under contract," Keeler said.
"We just want to build the best casino we can, and we think the Hard Rock brand really helps us, and helps us compete in the existing competitive situation, and will help us in the event that Chicago gets a casino," Keeler said.
Separately, the Gaming Commission is continuing to evaluate Spectacle's proposal to build and operate a smaller Rocksino in Terre Haute, using a state gaming license previously assigned to Gary.
A closer look: Interior and exterior renderings of the Hard Rock Casino in Gary
Main entrance to Hard Rock Casino Gary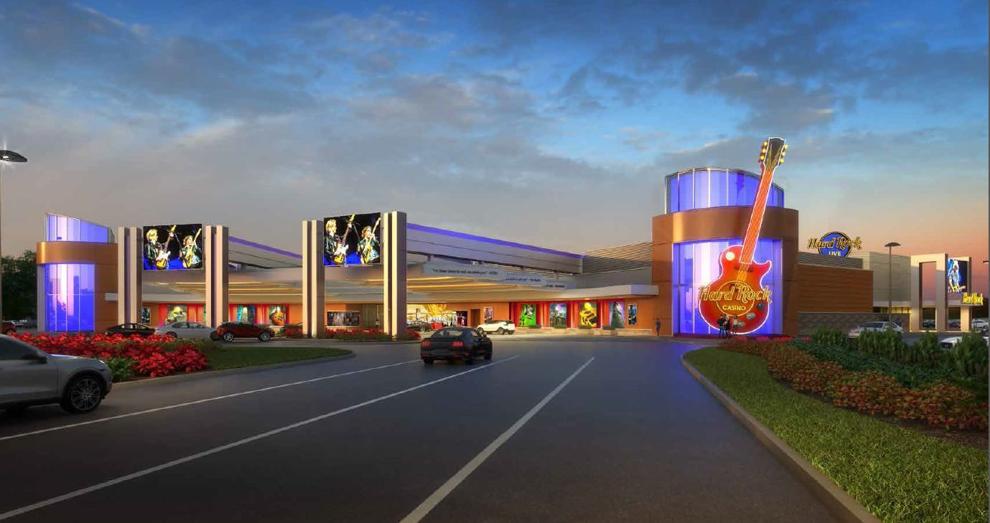 Valet parking and main entrance to Hard Rock Casino Gary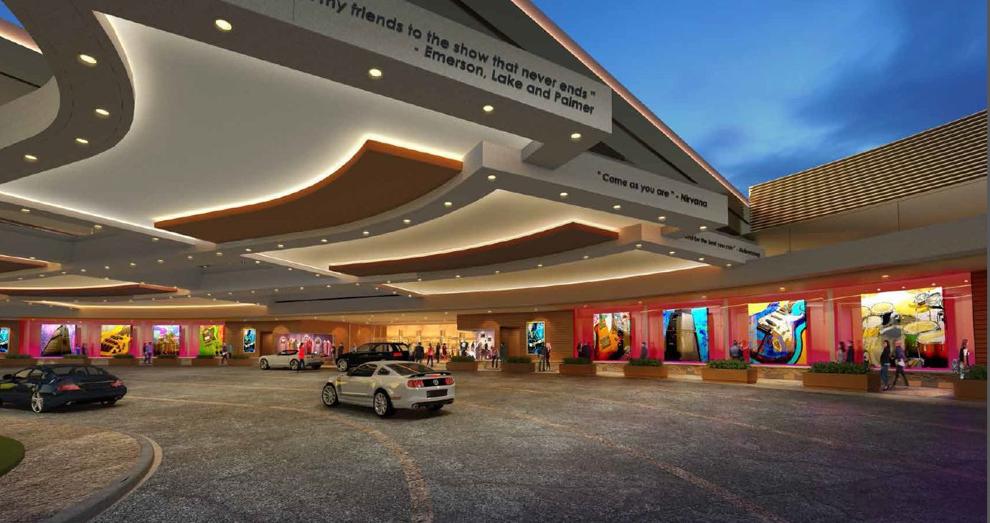 Center aisle inside Hard Rock Casino Gary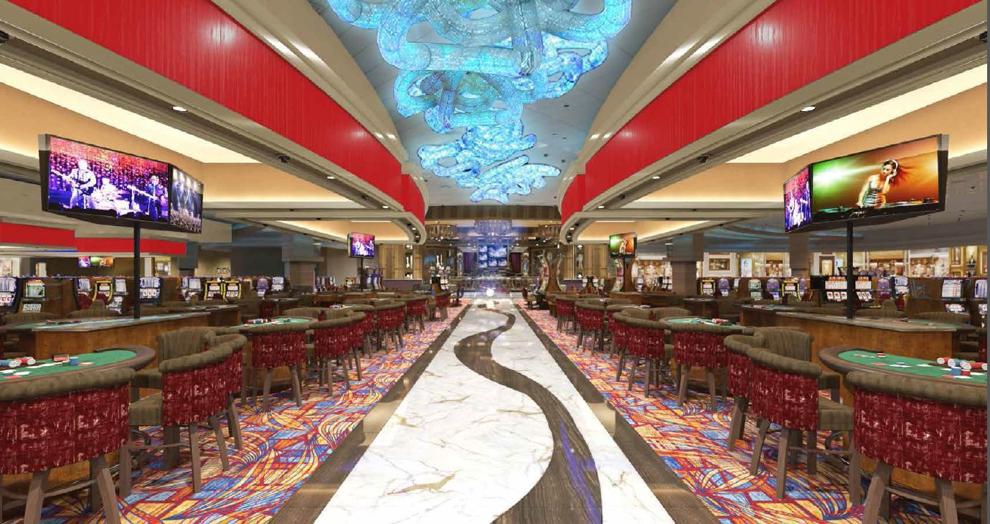 Center Bar inside Hard Rock Casino Gary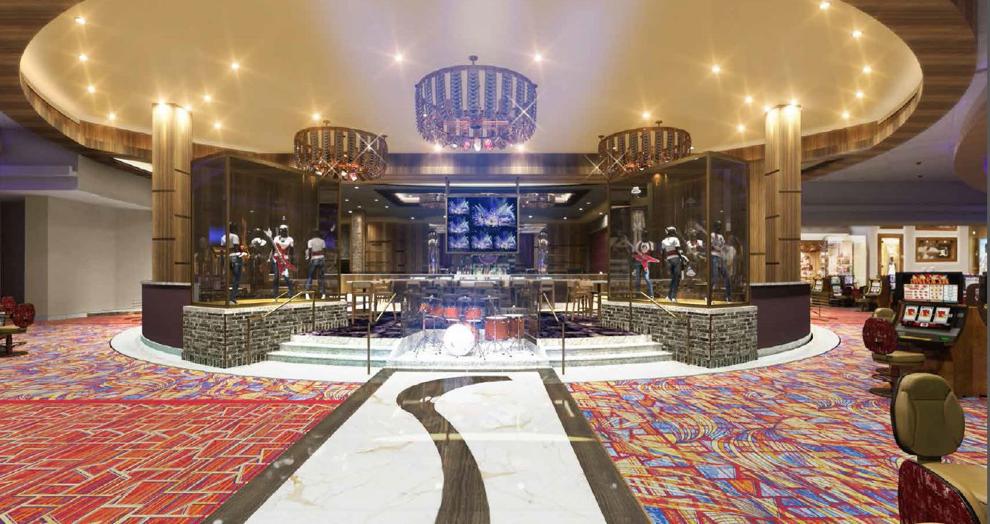 Baccarat room inside Hard Rock Casino Gary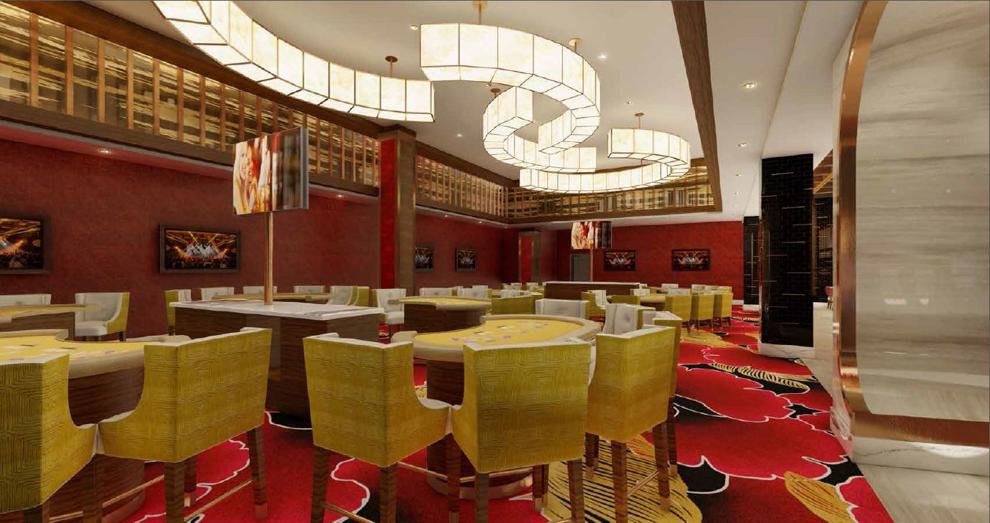 High-limit gaming inside Hard Rock Casino Gary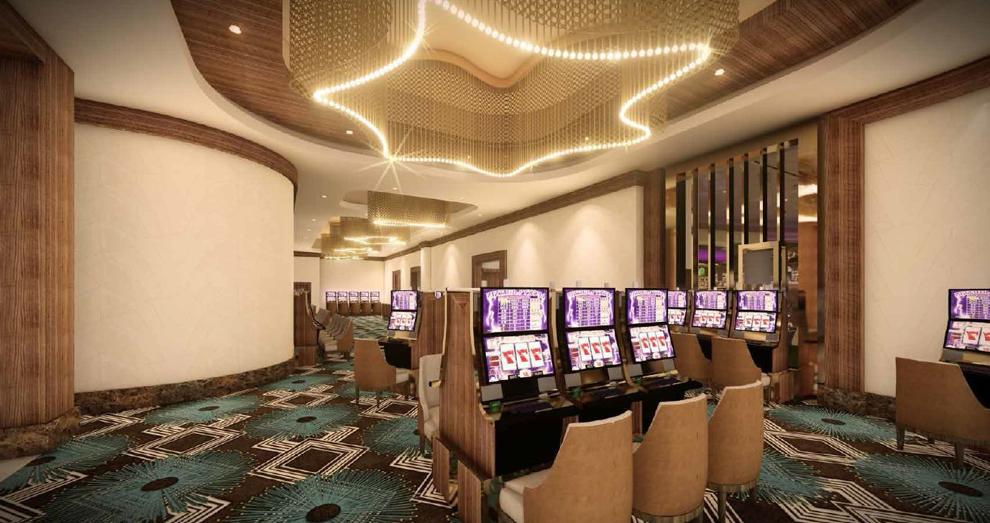 High-limit lounge inside Hard Rock Casino Gary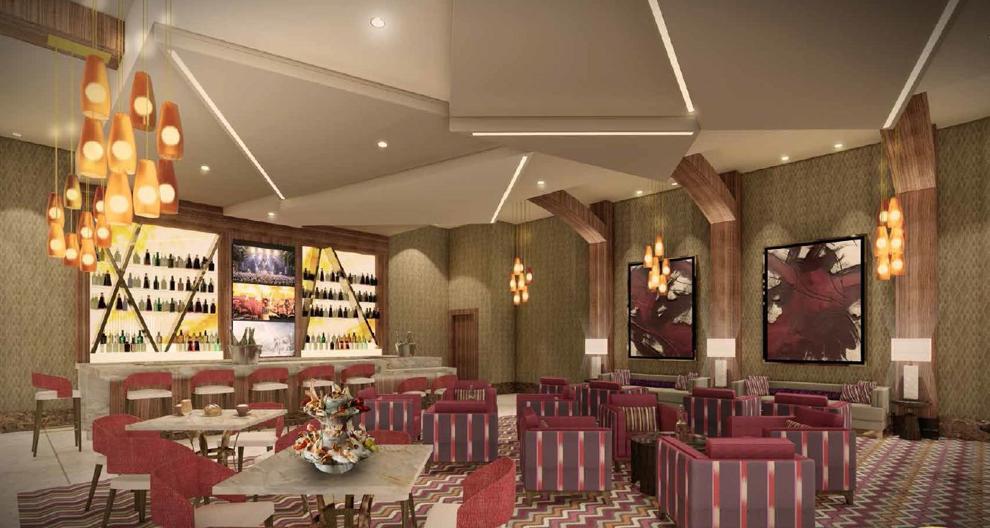 Council Oak Steakhouse inside Hard Rock Casino Gary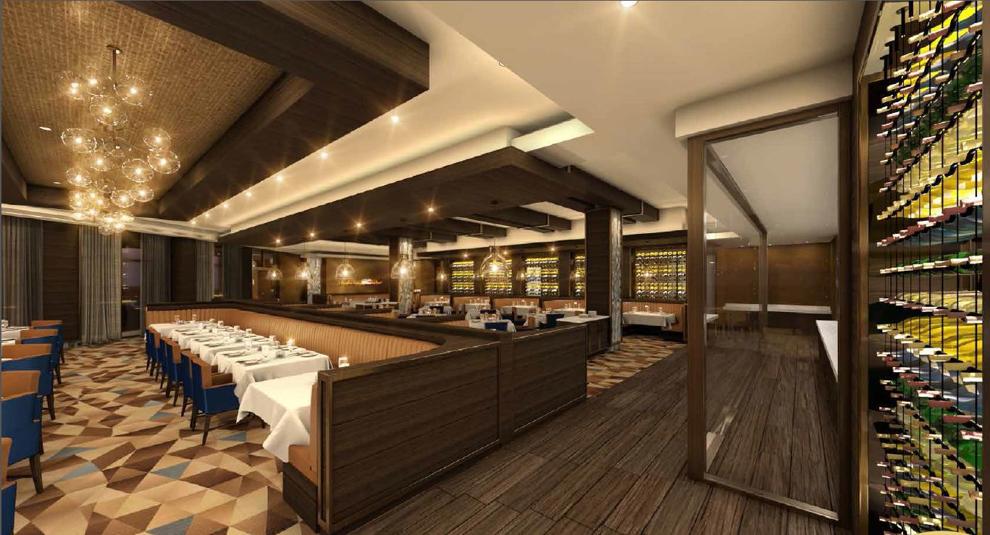 Fresh Harvest Buffet inside Hard Rock Casino Gary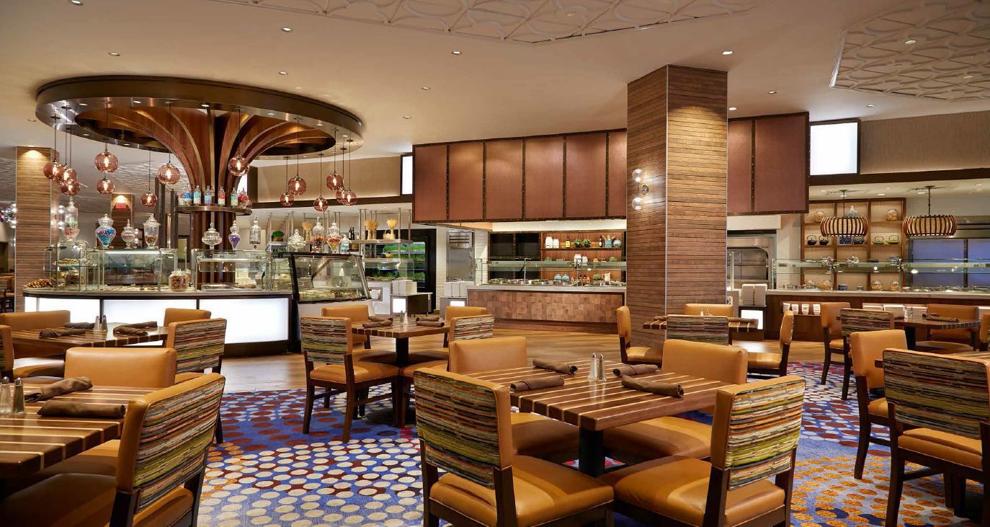 Asian Noodle Bar inside Hard Rock Casino Gary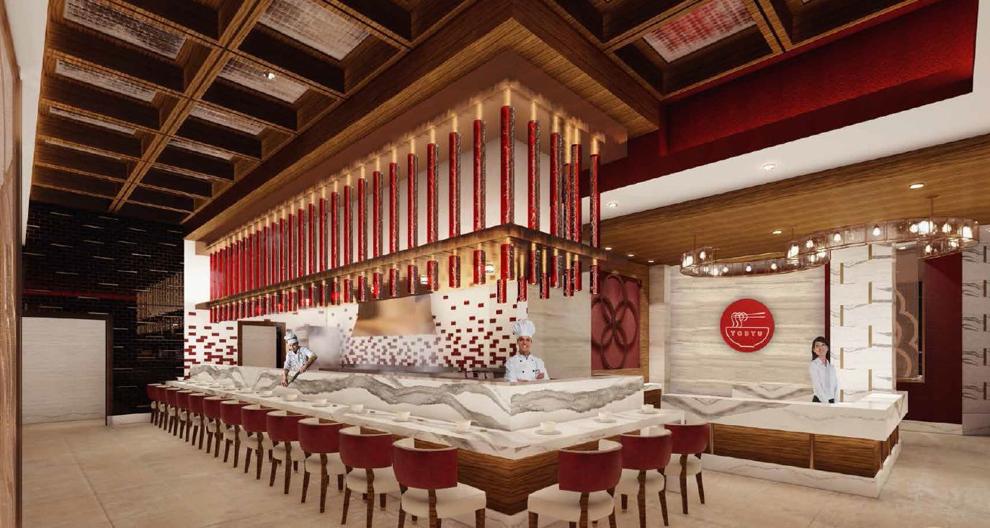 Hard Rock Live performance venue inside Hard Rock Casino Gary
Hard Rock Live performance venue inside Hard Rock Casino Gary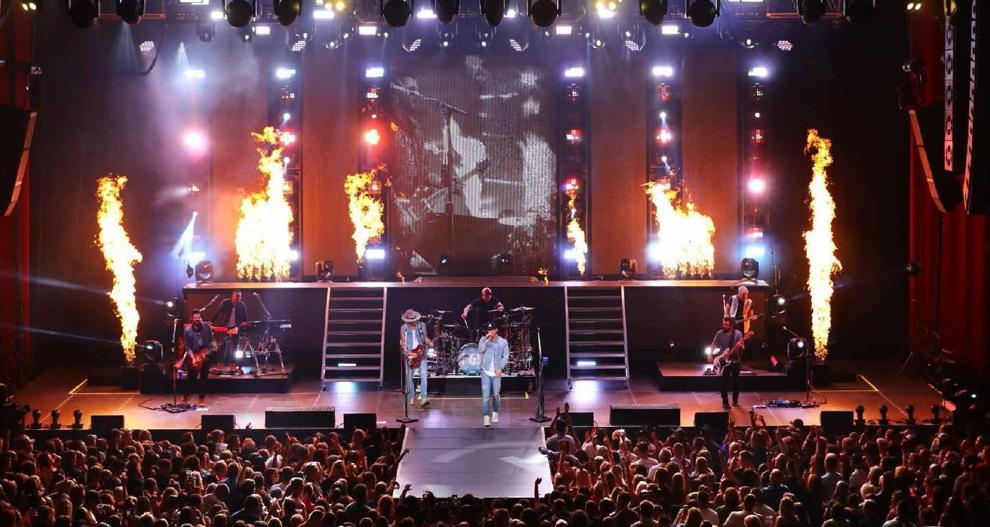 Floor plan for Hard Rock Casino Gary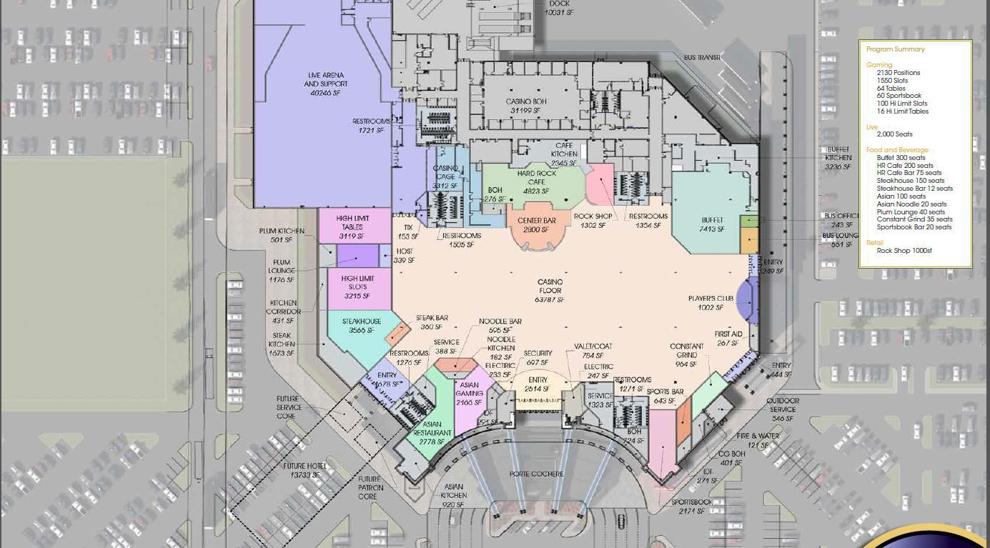 Phase I exterior view of Hard Rock Casino Gary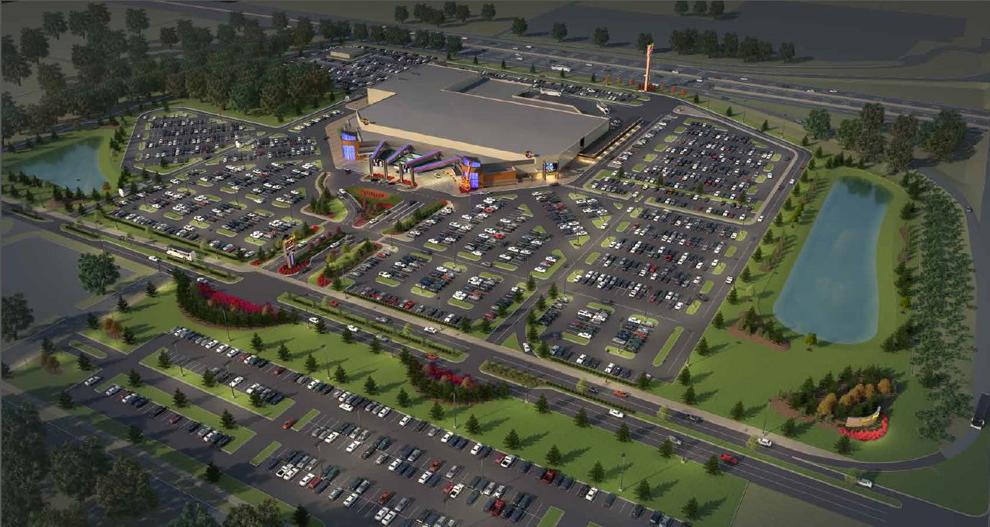 Phase II exterior view of Hard Rock Casino Gary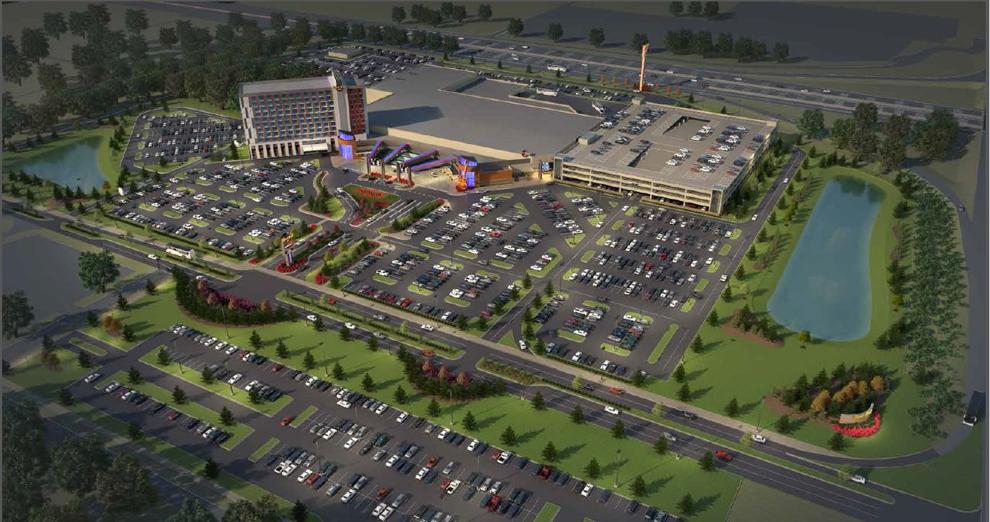 Hard Rock Casino Gary