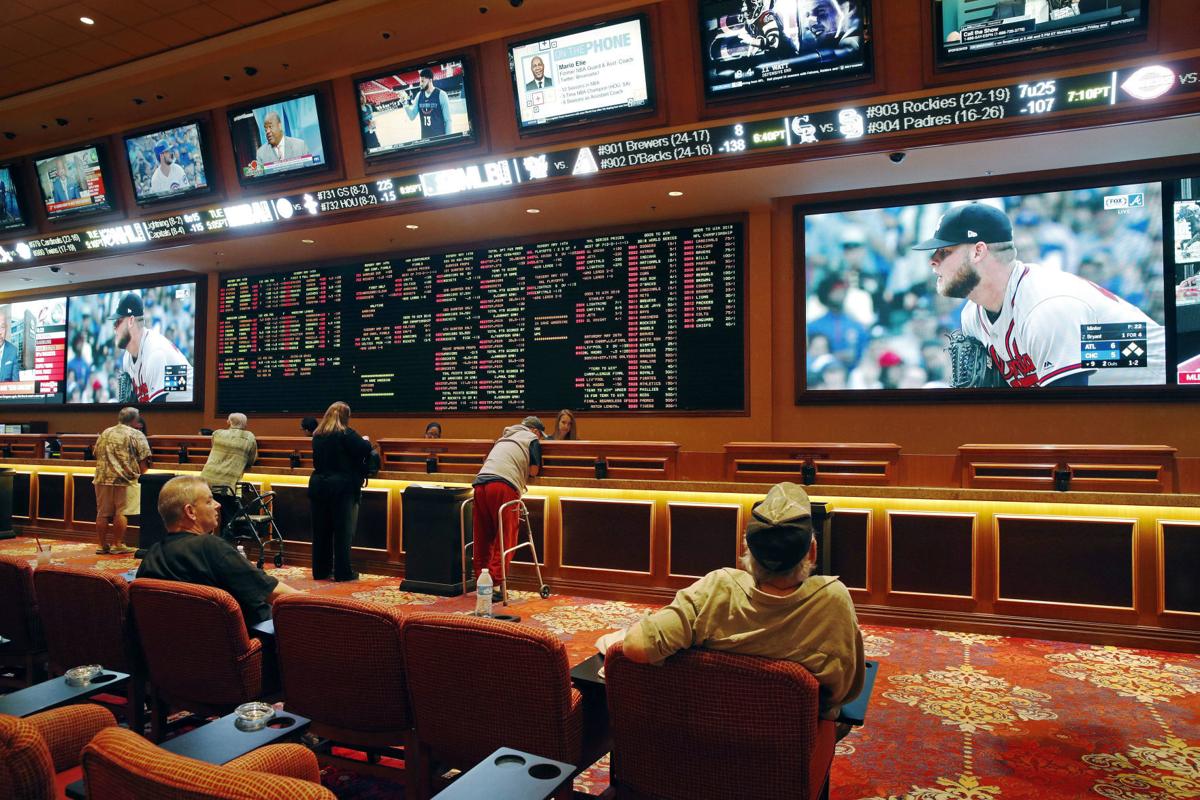 Northwest Indiana's largest riverboat next week will begin constructing a sports betting area on its casino floor in anticipation of the Indiana Gaming Commission authorizing wagers on professional and college sporting events starting in September.
Dan Nita, Caesars regional president and Hammond Horseshoe general manager, said Thursday that sports betting will replace the promotions desk at the base of the escalator that goes to the Village Square Buffet and The Venue concert hall.
"We think that's the best spot for foot traffic," Nita said. "There's a lot of people, even if they come into our four walls, don't know that sports betting was approved and is about to be put into place. As such, we wanted to put it in a highly visible area."
"As we reopen the Venue, it will be an opportunity for those 2,500 guests that are going to see a show to walk right past the sports book."
Nita said the sports wagering area will cover approximately 5,300-square feet at the Hammond casino.
Caesars also is building out sports wagering spaces at its southern Indiana casino, two horse track casinos near Indianapolis and the three off-track betting facilities it operates in the state.
"For us to get seven sportsbooks up and operational in a very short window is a big undertaking," he said.
"But that's one of the benefits of being part of a big company is that we have resources, whether they're in Nevada, or whether they're in Mississippi, New Jersey or Pennsylvania where we've opened up sports betting in the past 12 months."
In Northwest Indiana, the Horseshoe posted the highest June "win," or revenue after paying gamblers, with $32.4 million, as well as the highest revenue growth compared to May at 3.5%, according to data released Thursday by the Indiana Gaming Commission.
Nita credited a free buffet promotion for keeping up Horseshoe traffic in June while The Venue is closed for renovations.
Overall, the June gaming win at all five of the Region's casinos remained steady compared to last year, dipping just $567,145, or 0.75%, state data show.