The Hard Rock Casino Northern Indiana appears to be giving the Hammond Horseshoe Casino a run for its money as the top grossing gaming destination in Northwest Indiana, and the Hoosier State.
Data released Friday by the Indiana Gaming Commission (IGC) show the new Gary casino earned $20.6 million in "win," or revenue after paying successful bettors, during the 18 days it was open in the month of May.
In comparison, the Horseshoe Casino reported $38 million in win over 31 days in May, giving it an average daily win just $82,251 ahead of the Hard Rock.
IGC records show this is the first time in years any Northwest Indiana casino has come anywhere close to challenging the Horseshoe's market dominance. The Horseshoe also usually is the top performing casino statewide.
Though it remains to be seen whether the Hard Rock benefited from patrons gambling there simply because it's new, or if it truly will compete with the Horseshoe on a monthly basis going forward.
Hard Rock President Matt Schuffert is confident things only will get better for Hard Rock, which opened to the public May 14 adjacent to the Borman Expressway at Burr Street as a replacement for the shuttered Majestic Star Casinos on Lake Michigan.
"We are extremely pleased with the level of business we experienced in the 18 days we were open in May. Guest feedback has been very positive, and we look forward to continued growth," Schuffert said.
The Ameristar Casino in East Chicago tallied $26.6 million in May win and the Blue Chip Casino in Michigan City took in $12.5 million, according to the IGC.
Statewide casino win totaled $220.8 million last month, a 4.3% increase compared to April win and 15.1% more than May 2019. All Indiana casinos were closed in May 2020 due to the COVID-19 pandemic.
Records show the last time Indiana topped $220 million in monthly casino win was March 2018.
At the sports books, the amount of money wagered in Indiana on sporting events in May totaled $254.5 million, a 7.6% increase compared to April.
The sports wagering handle at Ameristar ($89.2 million) and Blue Chip ($80 million) outpaced all other Indiana casinos, primarily due to bets placed through their respective mobile wagering affiliates, Draft Kings and FanDuel.
"Even with the expected slowdown over the last two months, no Midwestern state has held its ground better than Indiana," said Nicole Russo, analyst for PlayIndiana.com.
"Some of that can be attributed to local events driving interest, including the Indy 500. But the market's structural advantages that were built in before sports betting launched is also paying dividends."
In particular, analysts cited the ability to register for mobile sports wagering without first visiting a casino and the wide variety of professional, college and international sports available to bet on in Indiana as two things that make the state stand out compared to others, such as Illinois.
Indeed, IGC data show mobile wagers made away from casino sports books accounted for approximately 90% of May sports bets in Indiana.
Basketball remained the top sport for wagers, followed by multi-sport or multi-game parlay bets, baseball, and other sports.
The IGC already has approved wagering on a dozen Olympic sports when the games begin in July, including basketball, swimming, soccer, and track and field events.
Hard Rock Casino opening guitar smash
Hard Rock Casino opens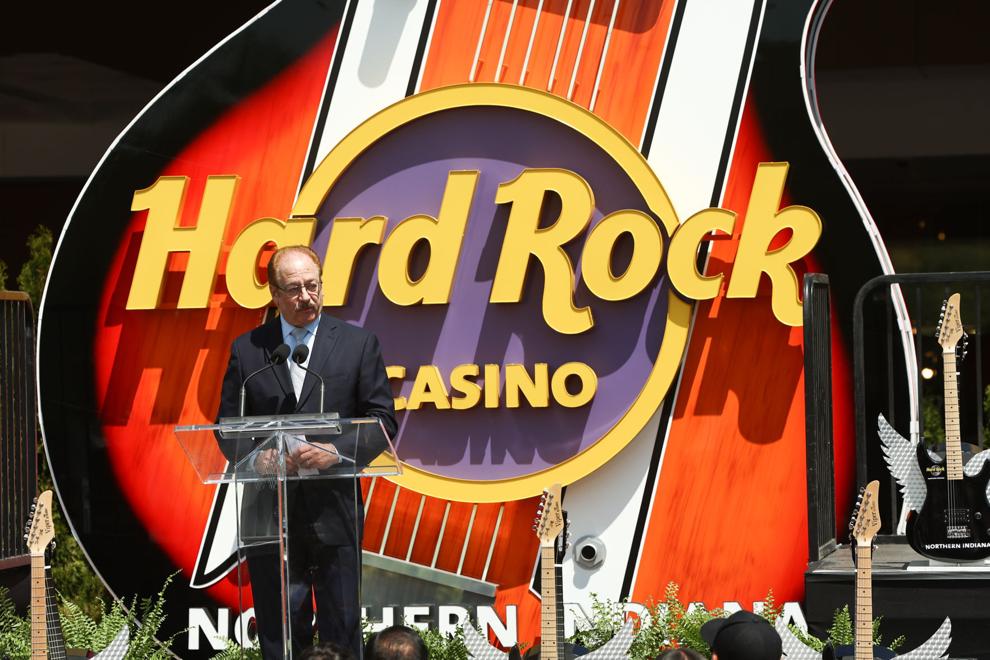 Hard Rock Casino opens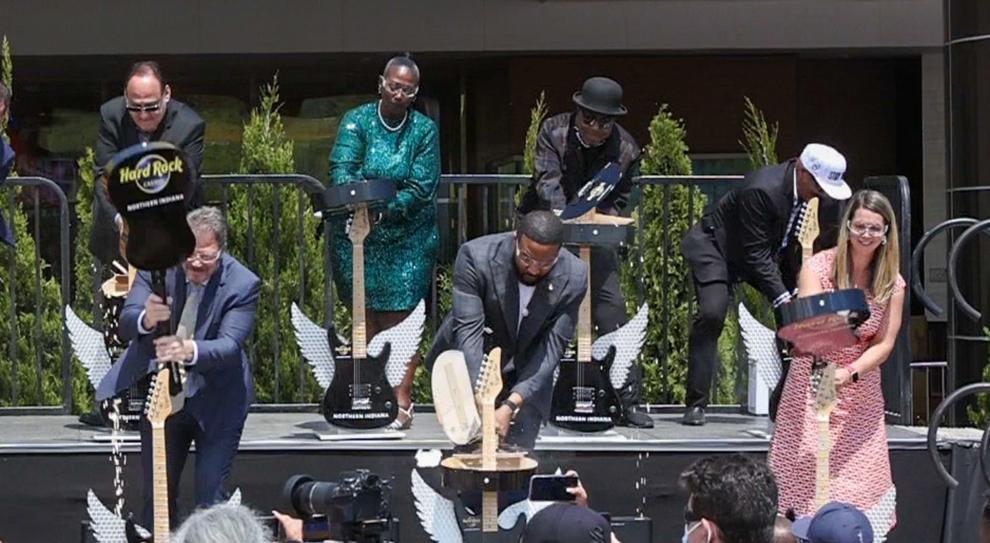 Hard Rock Casino opens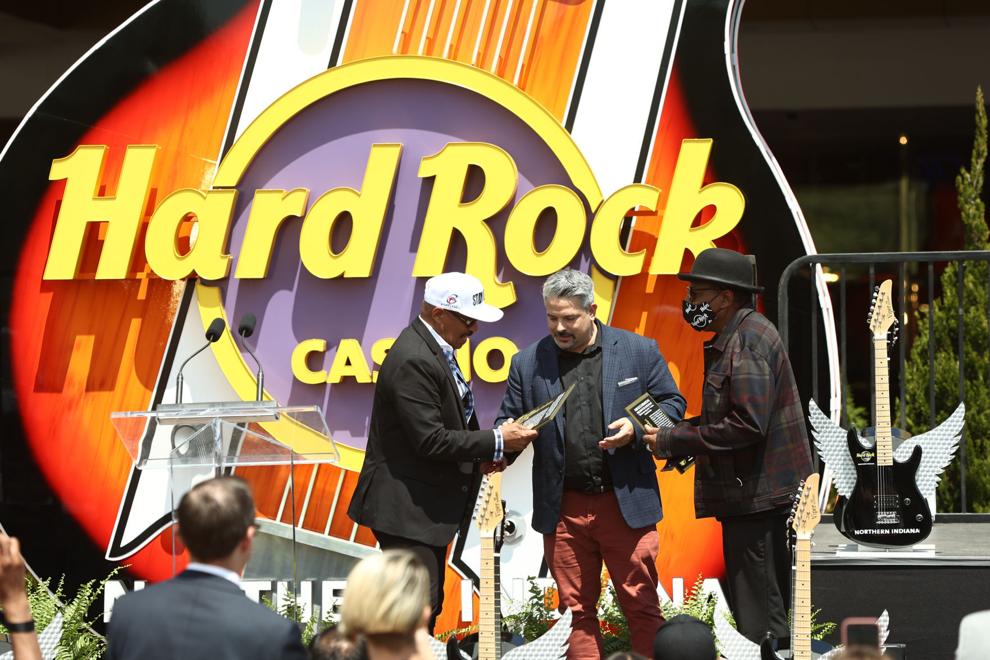 Hard Rock Casino opens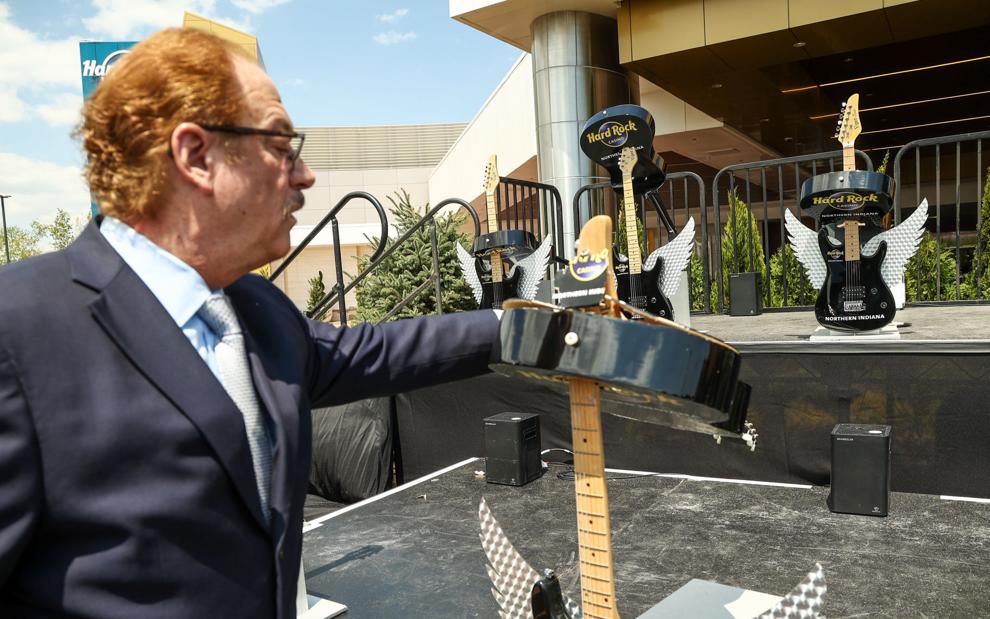 Hard Rock Casino opens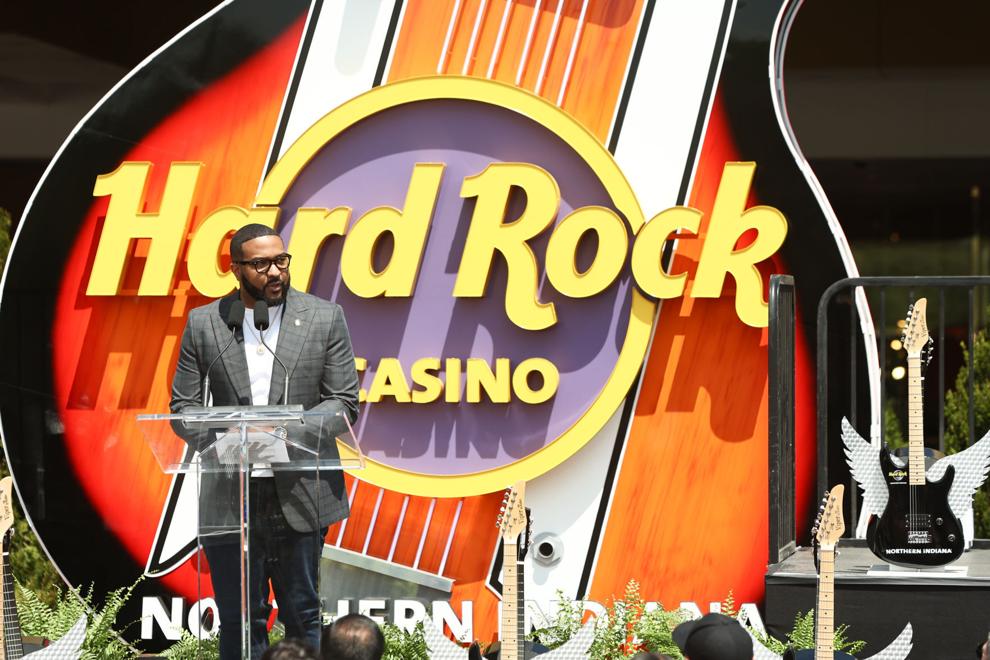 Hard Rock Casino opens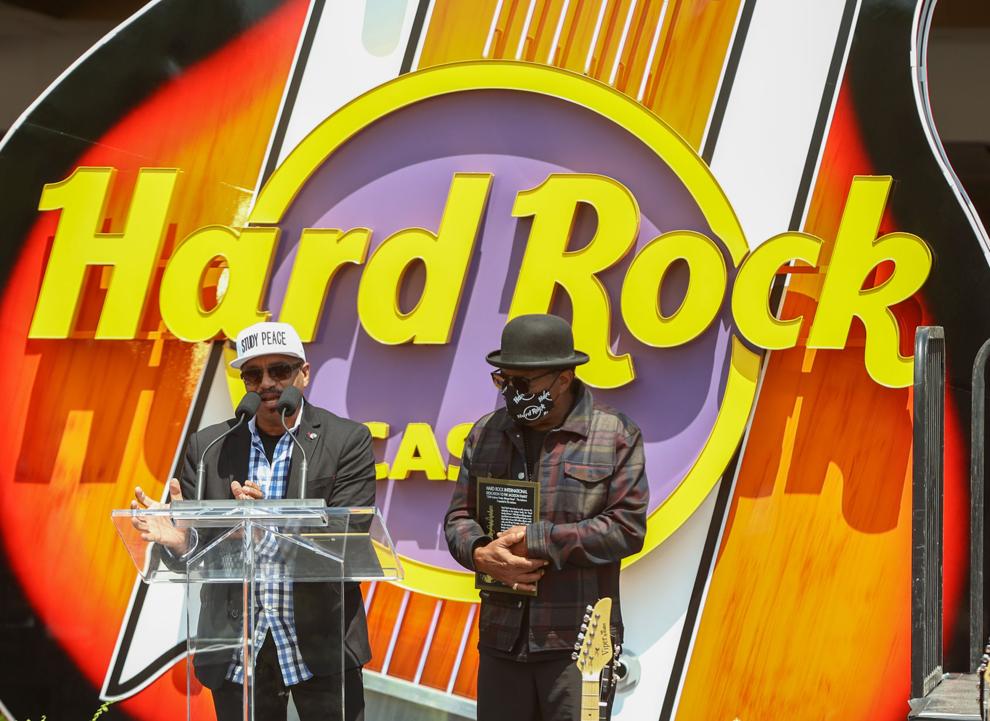 Hard Rock Casino opens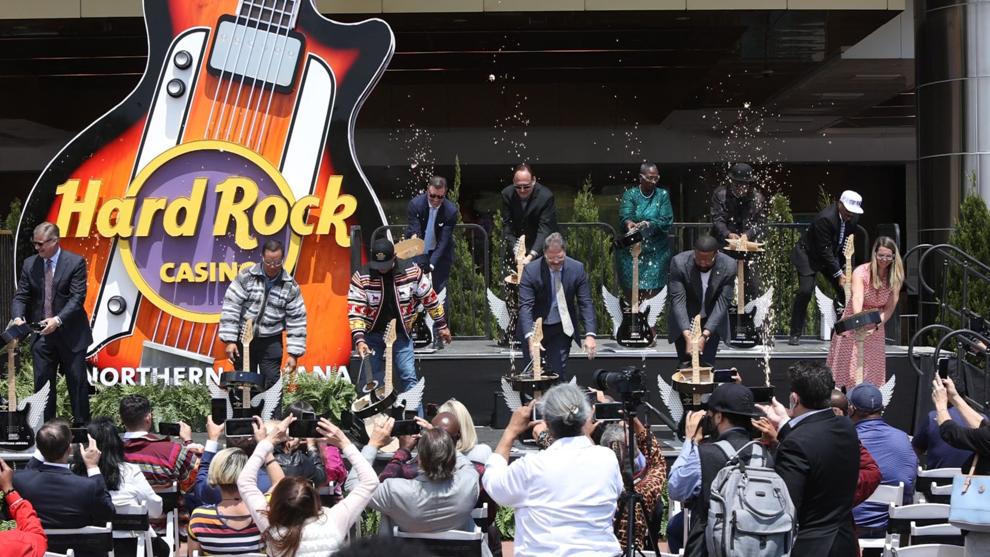 Hard Rock Casino opens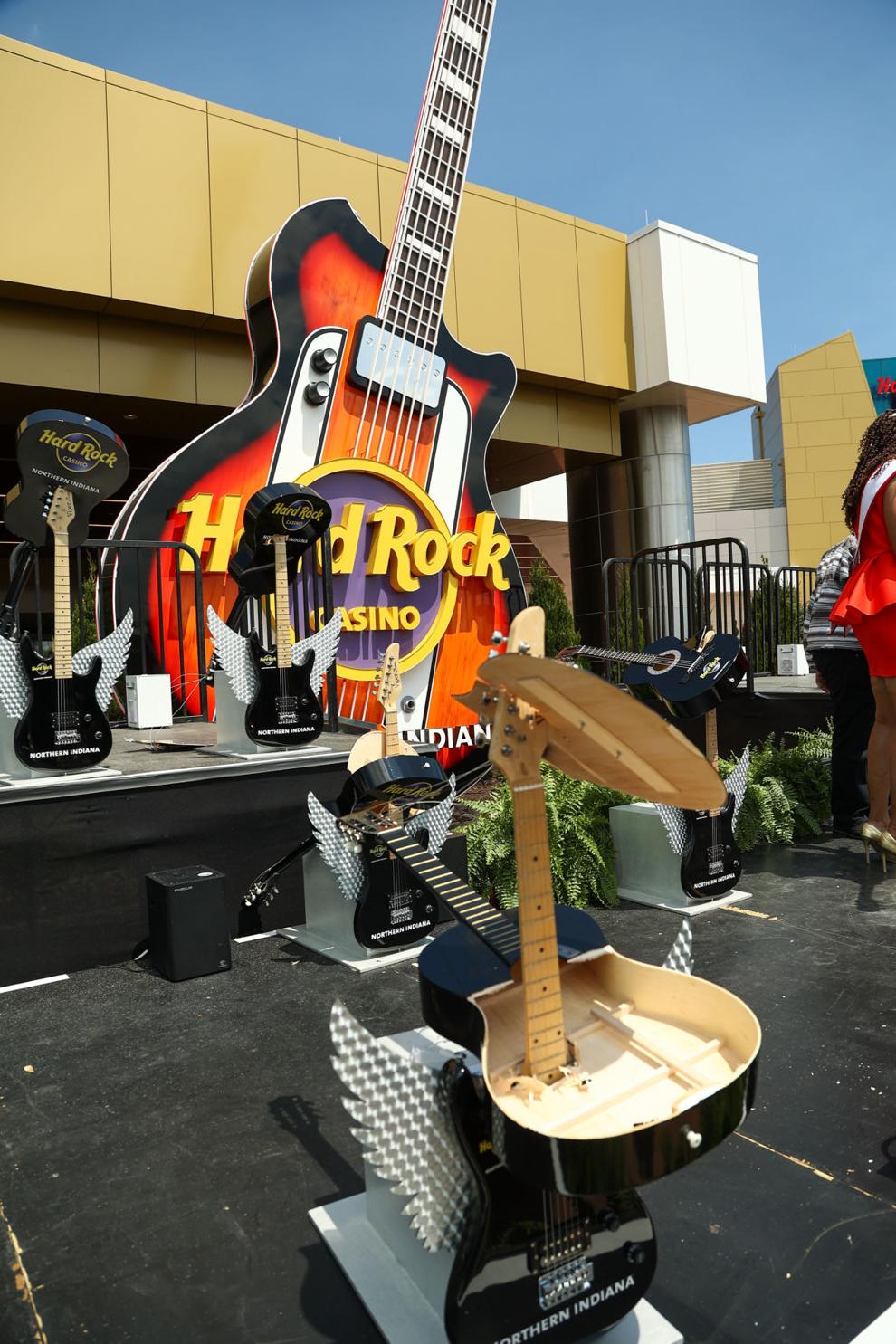 Hard Rock Casino opens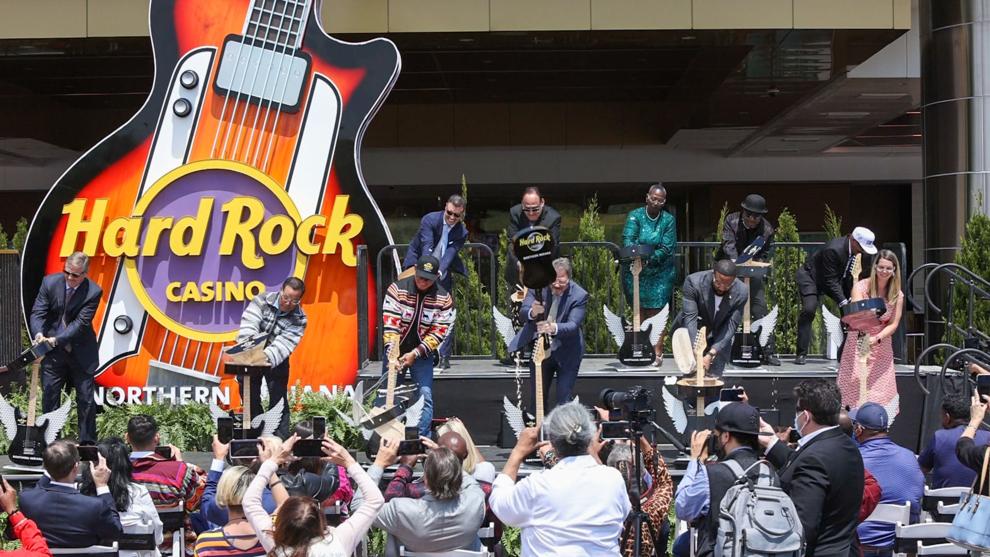 Hard Rock Casino opens
Hard Rock Casino opens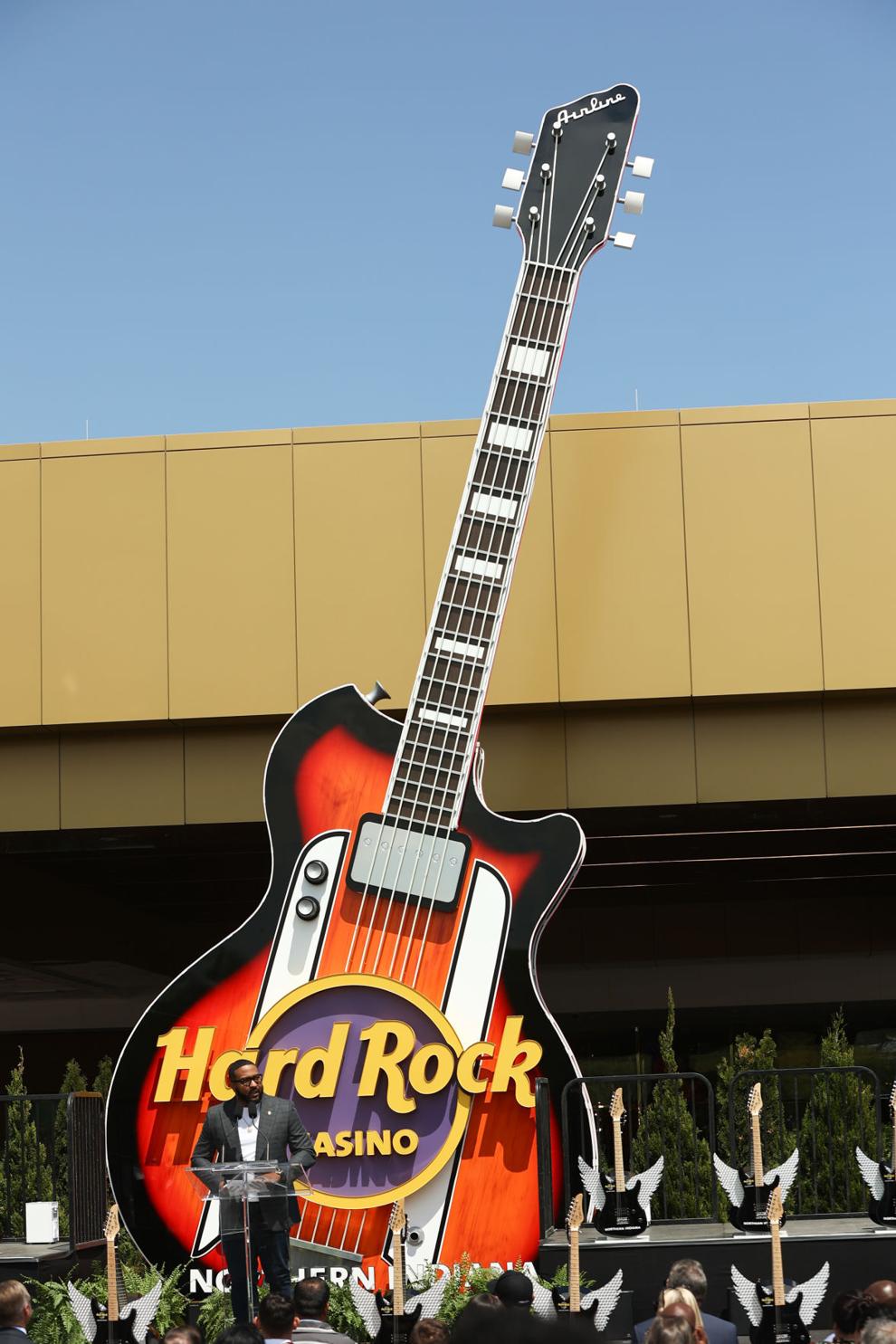 Hard Rock Casino opens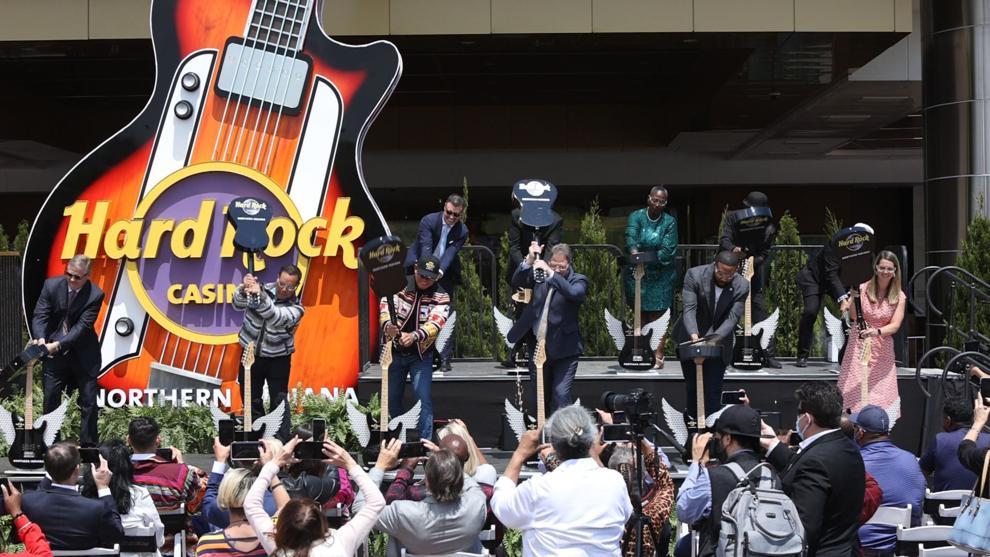 Hard Rock Casino opens