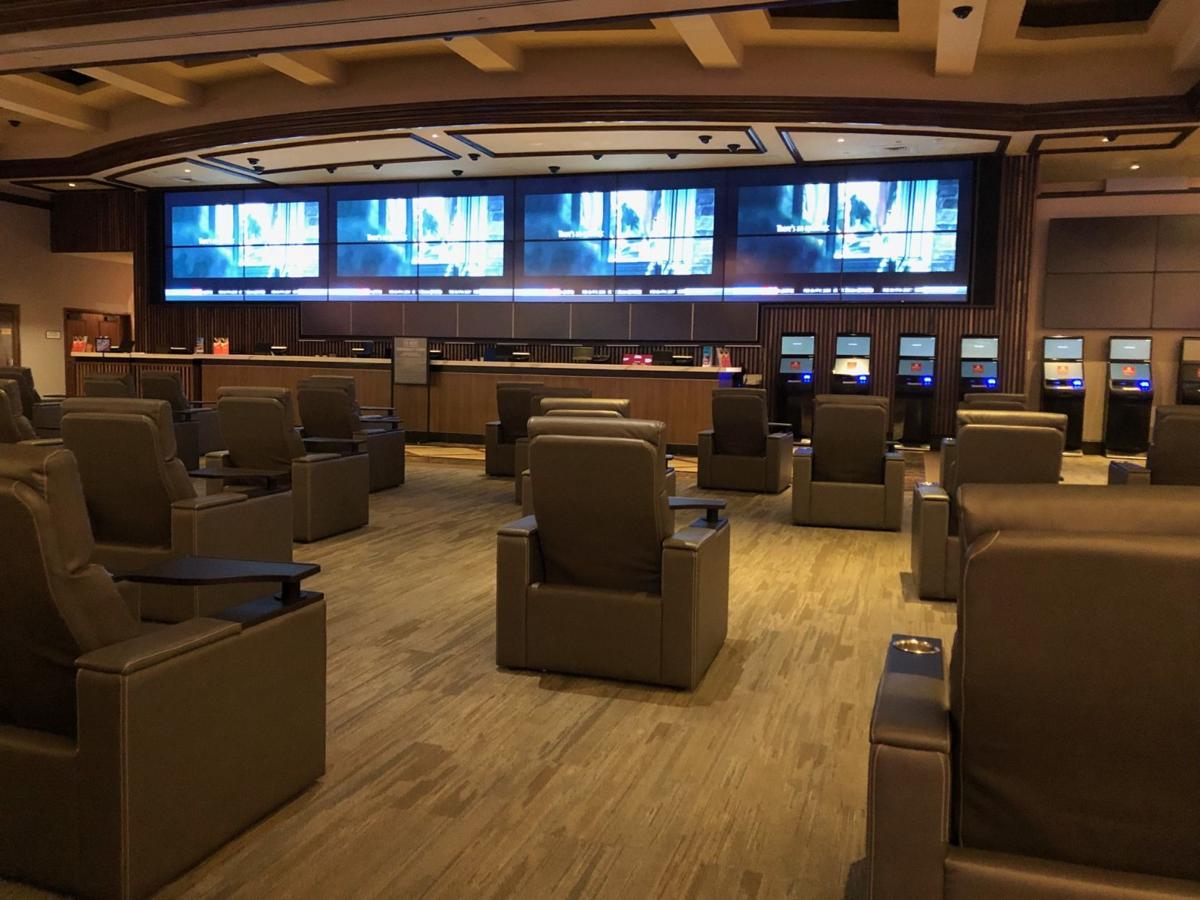 More money was wagered in Indiana on professional and college sporting events last month than any month in the entire 205-year history of the Hoosier State.
Admittedly, sports betting only has been legal for two of those years. But never before have Hoosiers plunked down so much cash on the outcome of games.
How much? An incredible $355.4 million, according to the Indiana Gaming Commission (IGC).
The previous record, from January 2021, was $348.2 million.
The September sports wagering haul — which generated $3.2 million in sports wagering tax revenue for the state — was a 64.8% increase over the $215.6 million wagered on sports in Indiana in August, as well as a 71.3% boost compared to September 2020.
Nicole Russo, an analyst for PlayIndiana.com, credited the growth in Indiana's sports wagering handle to the return of football.
"Football remains king, even when the Colts get off to a slow start as they did in September," Russo said. "A busy schedule of Indiana, Notre Dame, and Purdue football certainly helped boost interest, too."
"The bottom line, though, is that the state's industry continues to grow and mature and that will likely lead to even stronger months ahead as baseball's postseason starts and the NBA returns."
Records show Indiana sports books have taken in $2.4 billion in wagers through the first nine months of the year, compared to $1.8 billion during the same period last year.
"Indiana remains one of the five largest sports betting markets in the country, and the growth is showing few signs of letting up at this point. Sportsbooks should approach $4 billion in wagers for the year," said Eric Ramsey, an analyst for the PlayUSA.com Network.
IGC data show nearly two-thirds of all sports wagers placed in Indiana last month went through a Northwest Indiana casino, or an affiliated mobile sports wagering company, with DraftKings (Ameristar Casino, East Chicago) and FanDuel (Blue Chip Casino, Michigan City) leading the field.
As for traditional casino games, however, September saw the rivalry continue between the new Hard Rock Casino Northern Indiana in Gary and the Horseshoe Casino in Hammond for the top gaming destination in Northwest Indiana.
Horseshoe, as usual, tallied Indiana's highest casino win, or revenue after paying successful bettors, at $32.7 million in September. Hard Rock's win last month was $29.5 million, according to the IGC.
But Hard Rock once again beat Horseshoe in total table game play and win. Guests wagered $44 million at Hard Rock tables in September compared to $32.1 million at the Horseshoe, with Hard Rock topping the Horseshoe in both baccarat and blackjack play for the first time since opening May 14.
The Horseshoe, meanwhile, took advantage of its 535 extra slot machines compared to Hard Rock to outpace its new competitor with $237.7 million in coin-in and $24.9 million in slot win, versus $218.6 million coin-in and $21.3 million in slot win at Hard Rock.
The statewide casino win of $206.6 million in September was down 1.26% compared to August which perhaps is not surprising since August has one extra day than September.
At the same time, last month's statewide win was up 21.5% relative to the $170 million in win earned by Indiana casinos in September 2020, records show.
Hard Rock Casino opening guitar smash
Hard Rock Casino opens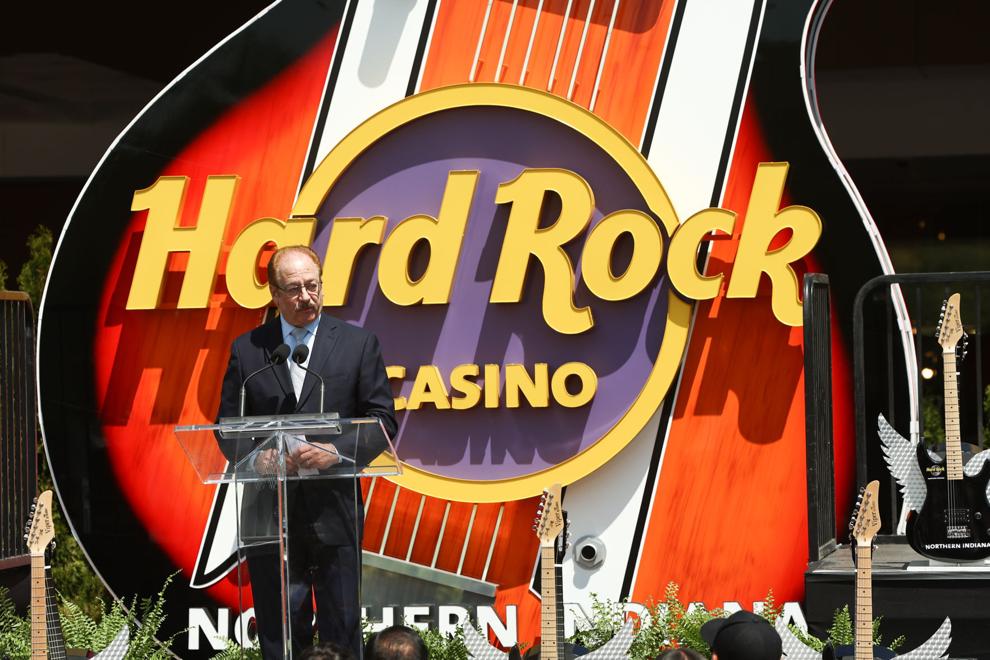 Hard Rock Casino opens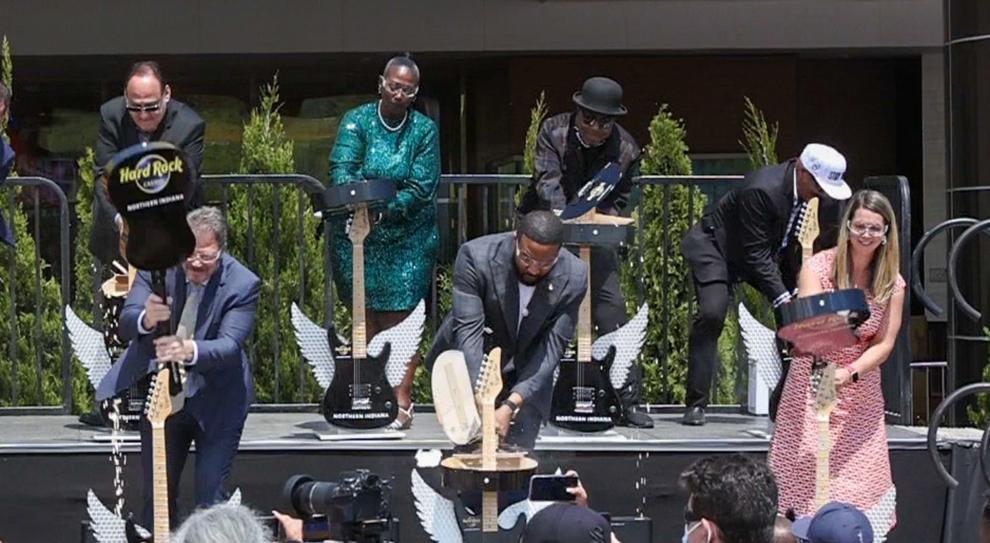 Hard Rock Casino opens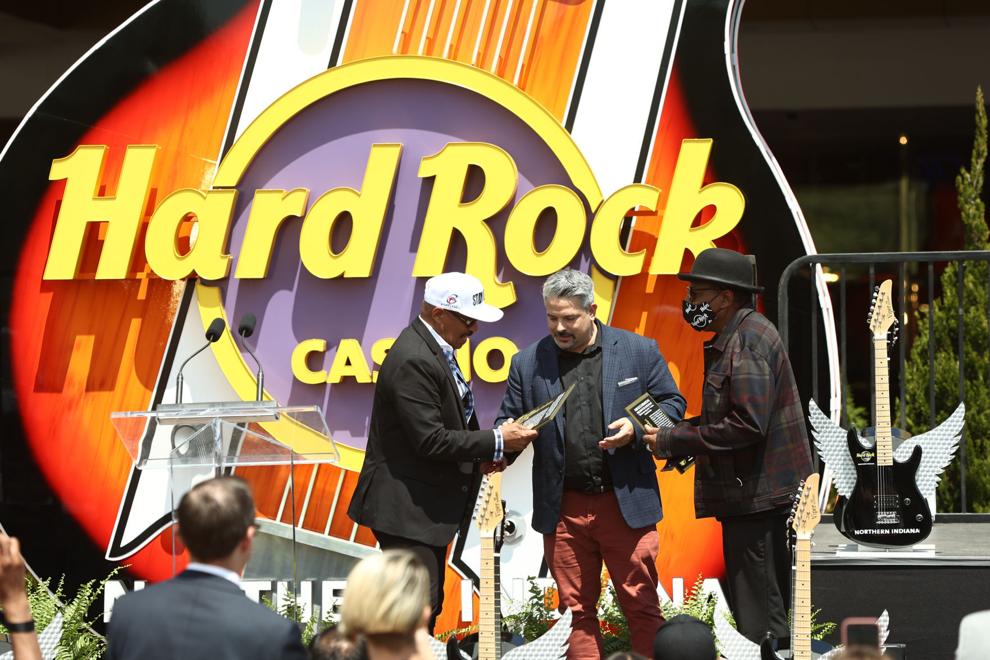 Hard Rock Casino opens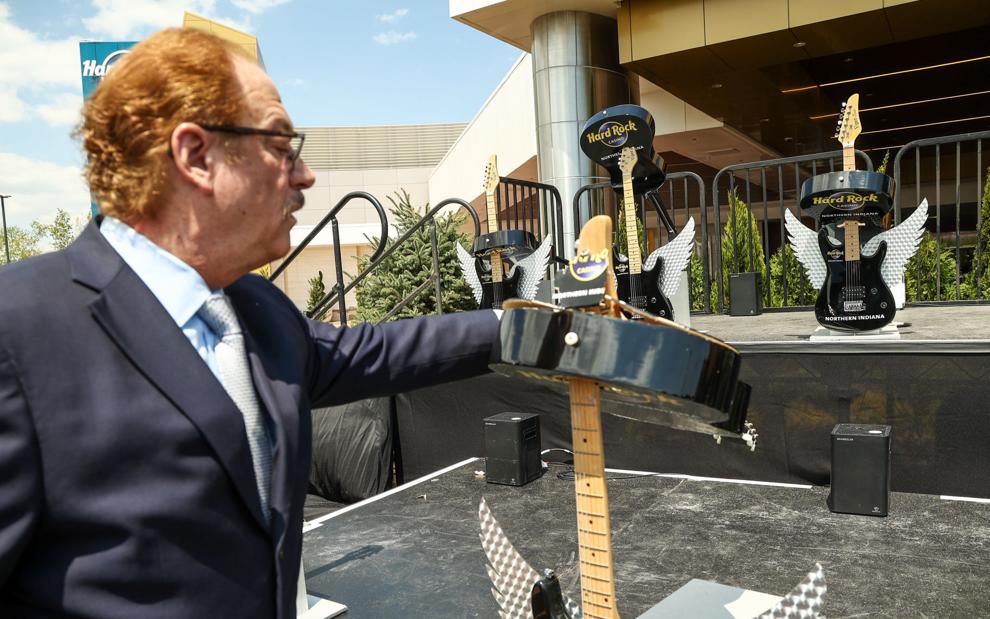 Hard Rock Casino opens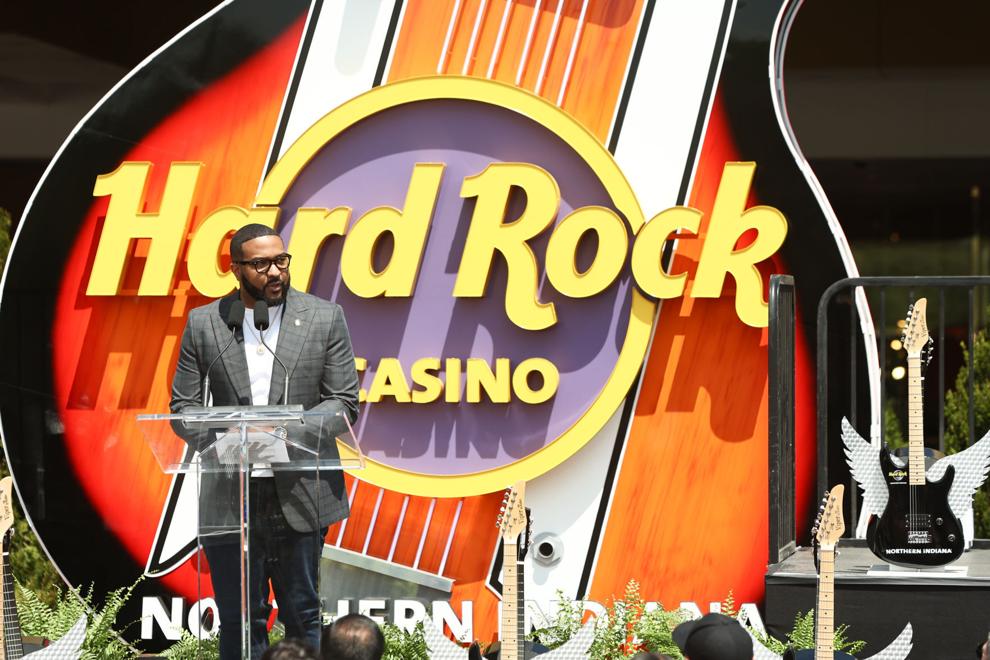 Hard Rock Casino opens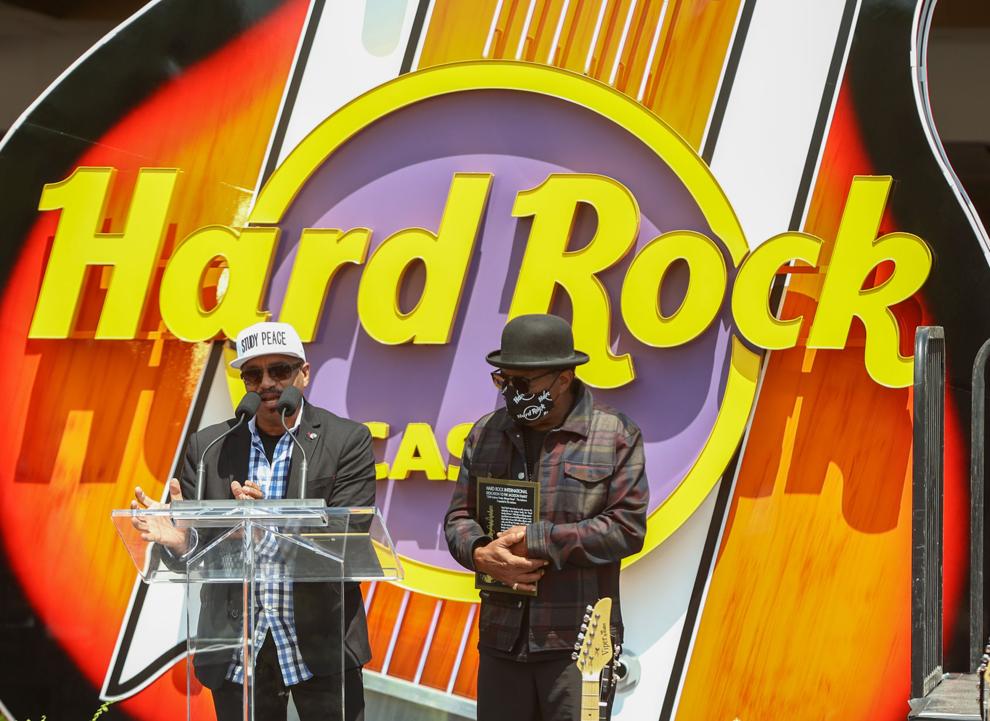 Hard Rock Casino opens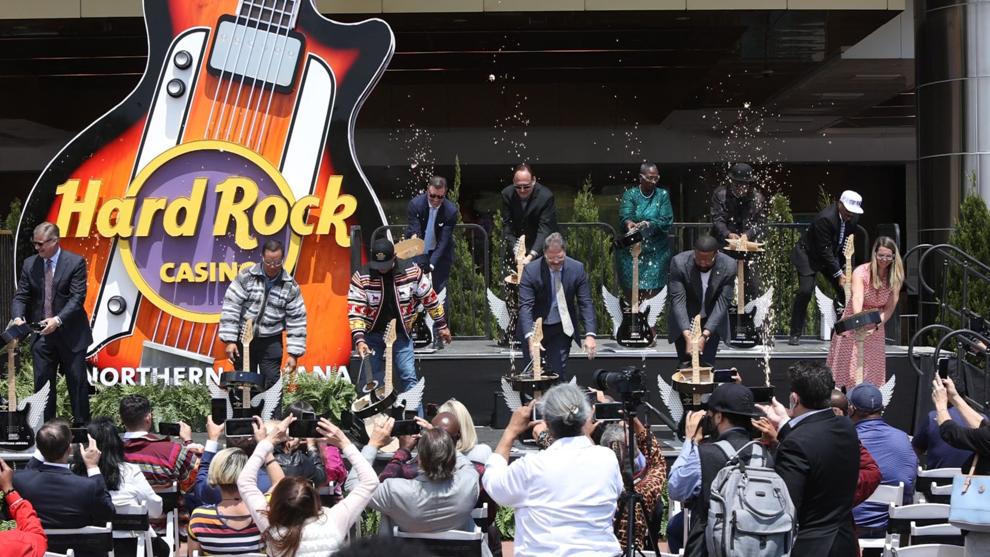 Hard Rock Casino opens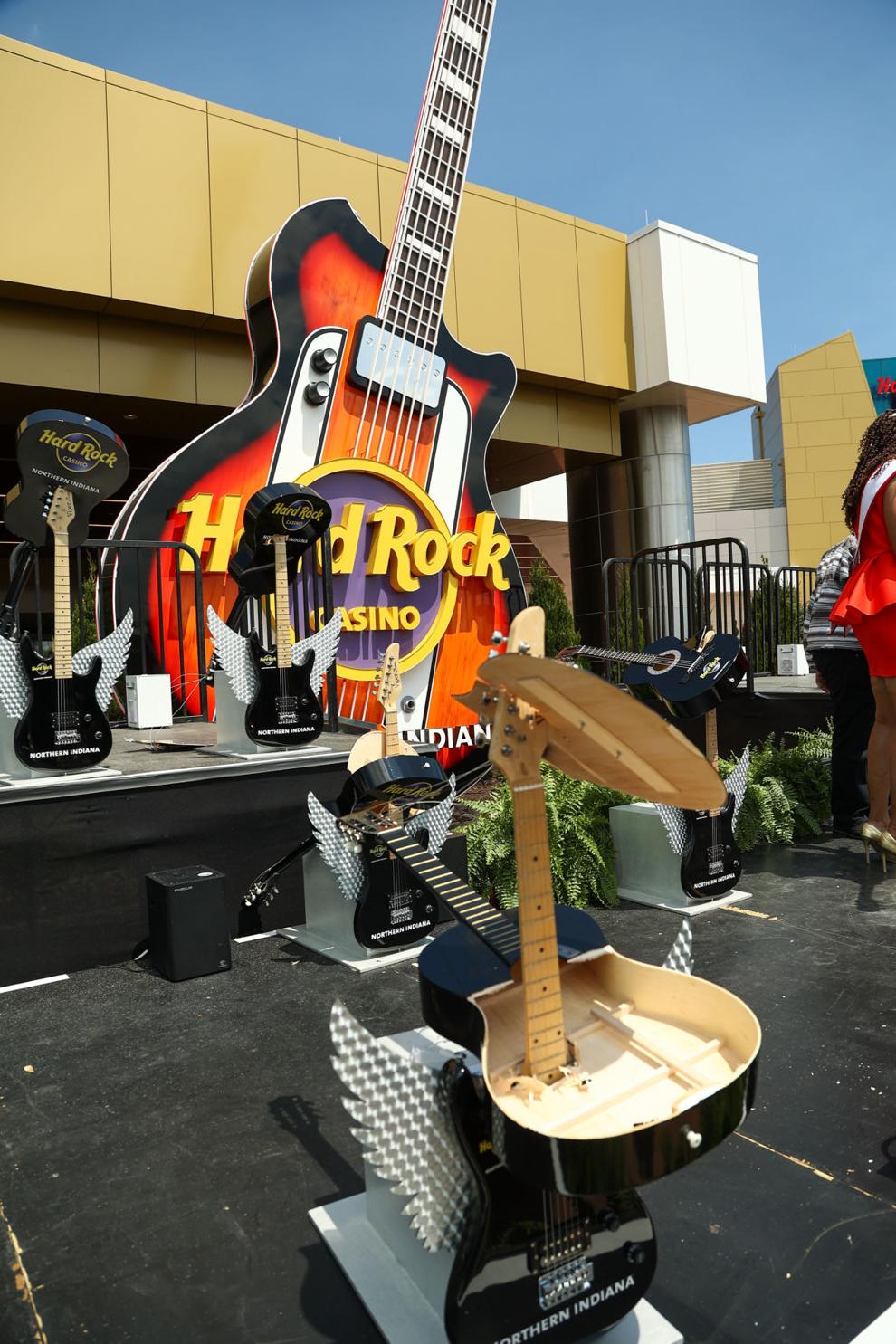 Hard Rock Casino opens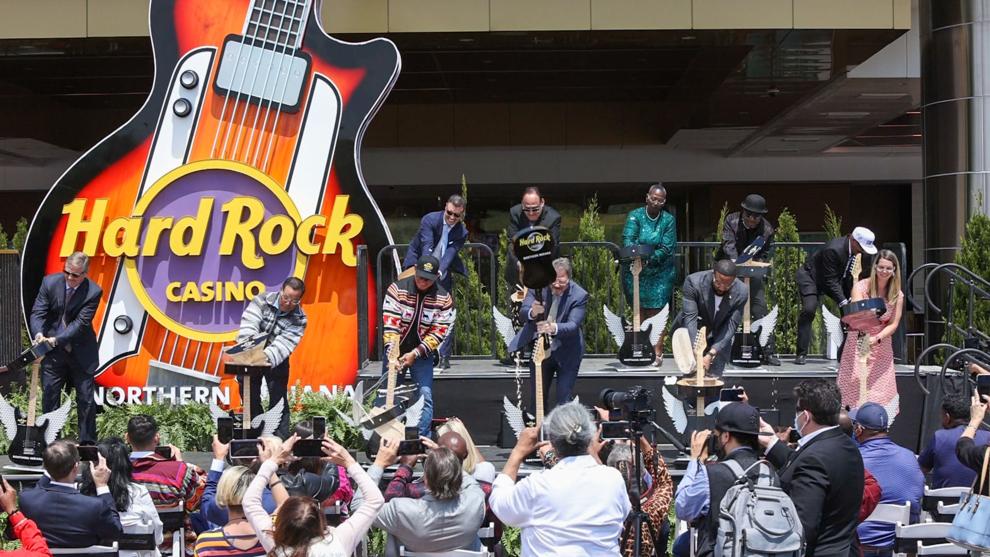 Hard Rock Casino opens
Hard Rock Casino opens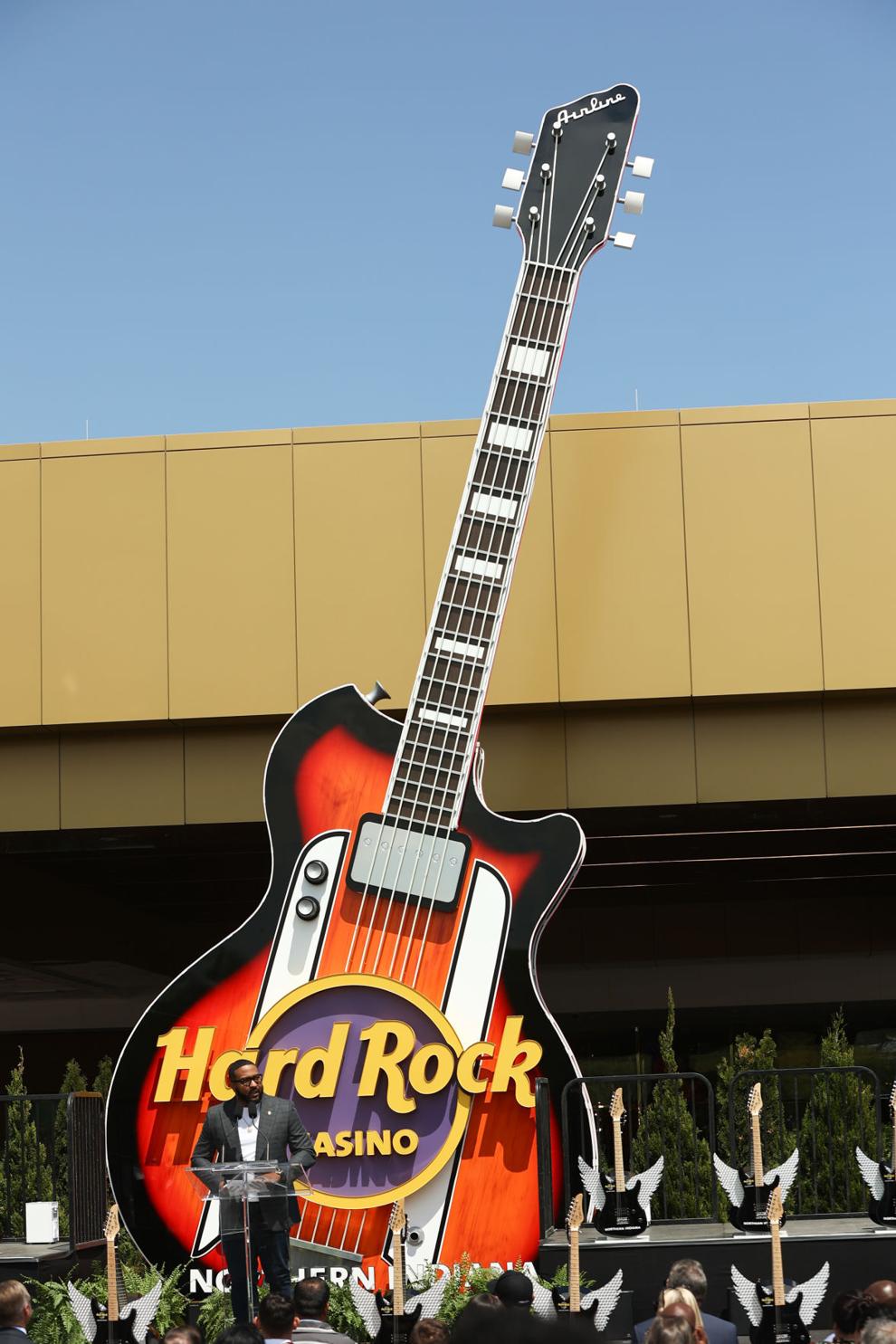 Hard Rock Casino opens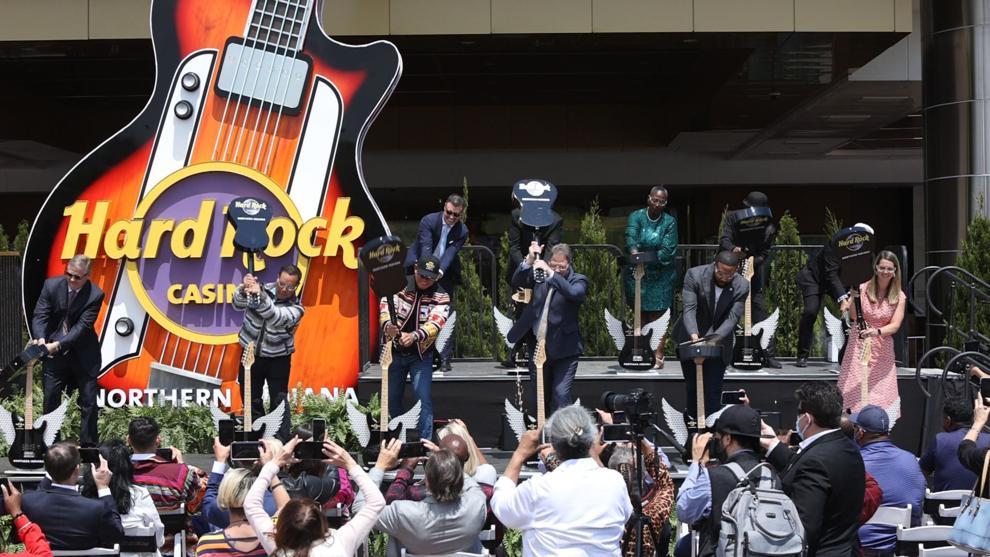 Hard Rock Casino opens