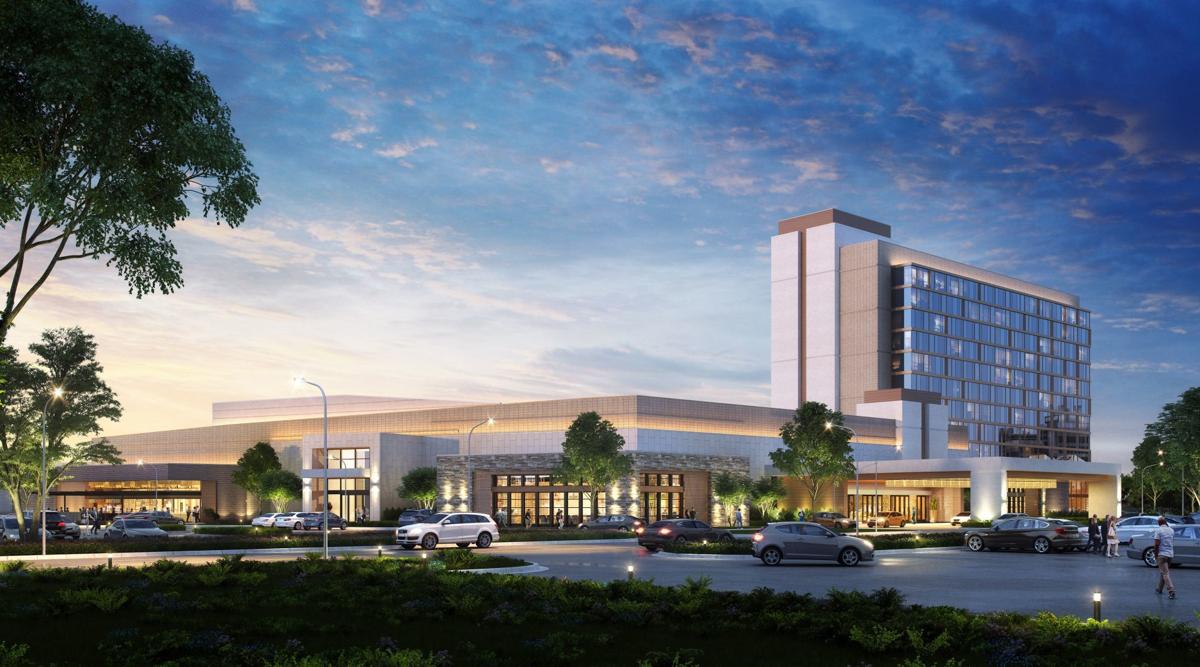 A fourth community is entering the competition for a license to open a new Illinois casino in south suburban Cook County.
The Matteson village trustees on Monday endorsed a casino development plan proposed by the Choctaw Nation of Oklahoma for a state-regulated casino at the intersection of U.S. 30 and Harlem Avenue, where Matteson adjoins Frankfort just south of Interstate 80 and Tinley Park, and west of Interstate 57.
The plan, which now will be submitted to the Illinois Gaming Board, calls for a casino with 2,000 gaming positions, a high-end restaurant, food hall, 200-room hotel and 36,000 square feet of convention space for concerts, banquets and other events.
"I believe this project will be an asset not just to Matteson, but to the entire Southland region," said Matteson Mayor Sheila Chalmers-Currin.
At 15 miles from Dyer, the potential Matteson casino is located farther from Indiana — and the five Northwest Indiana casinos in Lake and LaPorte counties — than the other suburban casinos proposed by Lynwood, Homewood and Calumet City.
Chalmers-Currin said she believes the Matteson site "is the absolute best location in southern Cook County" due to its easy interstate access and ability to draw patrons from neighboring Will County, which already has two casinos in Joliet.
In addition to the gaming amenities, the Matteson casino will include a historical exhibit chronicling the multicultural history of the area, including its connections to the Underground Railroad that southern slaves followed to freedom in northern states and Canada in the years leading up to the Civil War.
The Choctaws also plan to partner with minority-owned businesses to locate an indoor golf and family entertainment complex adjacent to the casino.
"We're honored with the chance to match our team's experience with the community of Matteson and to create jobs and opportunity across the south suburbs," said Janie Dillard, the tribe's chief business executive.
The 200,000 member Choctaw Nation is the third largest federally recognized Indian tribe in the United States. It operates eight Oklahoma casinos, 10,000 slot machines, 33 restaurants and more than 1,000 hotel rooms.
The village of Crestwood is expected to submit a fifth casino proposal prior to the state's Oct. 28 deadline.
The Illinois Gaming Board then will have one year to determine the casino project to which it will award the one south suburban owner's license authorized by Senate Bill 690.