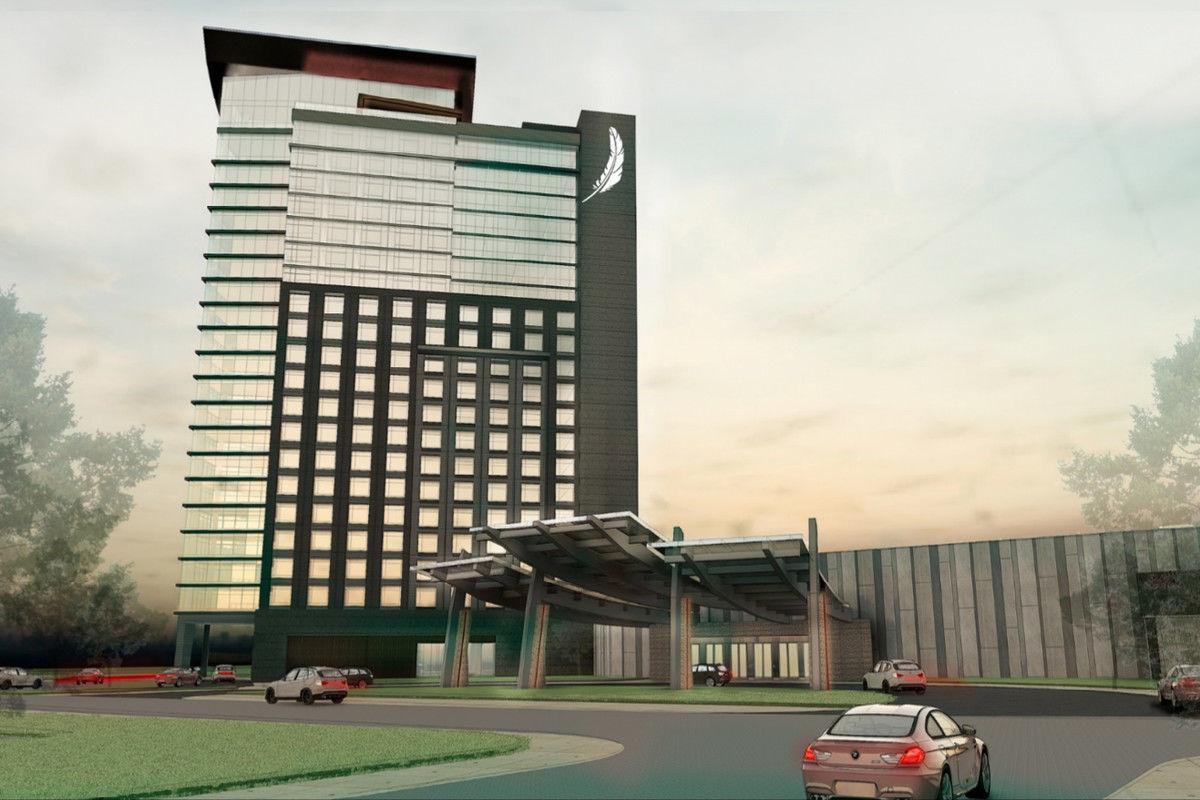 The new Hard Rock Casino Gary may be just the first of several casinos to open in the years ahead within or very near to Northwest Indiana.
The Illinois gaming legislation enacted in June, which cracked the door for a long-planned Chicago casino with 4,000 gaming positions, also authorized a 2,000-position casino for a to-be-determined south suburban Cook County site, as well as a south suburban horse racing track with slot machines, known as a "racino."
This month, officials in Homewood and Lynwood, Illinois, separately have endorsed plans by casino developers to locate gaming facilities, including restaurants, bars, entertainment venues and hotels, in their communities.
Leaders in Calumet City, Country Club Hills, Crestwood and Matteson also reportedly are looking to sign on to proposals for developers to construct multi-million dollar casino destinations in their municipalities.
Under Illinois law, applications for the single south suburban casino owner's license must be submitted to the Illinois Gaming Board by Oct. 28, along with a $250,000 fee.
The board then will have one year to determine the casino project to which it will award the owner's license authorized by Senate Bill 690.
The Homewood casino proposal, submitted in conjunction with East Hazel Crest, calls for a $275 million casino with a 251-room hotel just off Interstate 80, at the intersection of Halsted and 175th Streets.
The casino, which would be operated by a company owned by the Alabama-based Poarch Band of Creek Indians, would have 1,356 gaming positions, or substantially fewer than the Northwest Indiana casinos in Hammond, East Chicago, Gary and Michigan City.
The proposed Lynwood casino likely would be bigger, since its plans call for a $380 million facility, including a 20-story hotel, located near Illinois 394 and Glenwood-Dyer Road.
It would be operated as a commercial casino by the Ho-Chunk Nation of Wisconsin, which 13 years ago unsuccessfully sought federal approval to have the Lynwood site classified as tribal land so it could operate a casino exempt from Illinois gaming regulations and taxes.
Separately, a company called Playing in the Park has won Illinois Racing Board approval to conduct harness racing at a new horse track in Tinley Park on Sundays, Mondays and Tuesdays beginning in December 2020.
Plans call for a $75 million, mile-long harness racing track, with a 4,000 seat grandstand, to be built at the state-owned site of the former Tinley Park Mental Health Center, north of I-80 at the intersection of Harlem Avenue and 183rd Street.
Playing in the Park has said it also wants to have up to 1,200 slot machines at the track as permitted by law. However, the Illinois Gaming Board still must sign off on that plan.
Impact on Region casinos
It's not yet clear how a south suburban casino or racino, or both, would impact casino admissions and revenue at Northwest Indiana casinos — assuming any of the various proposals come to fruition.
Already the planned Chicago casino is in trouble after a study concluded that the extra taxes on Chicago casino revenue, which are aimed at shoring up the city's underfunded pension plans, would make it all but impossible for the casino to be operated profitably.
In light of that finding, Illinois lawmakers are expected to consider revising Senate Bill 690 when they return to the Capitol in November.
However, any change to the Chicago casino provisions could make it more difficult to profitably operate a south suburban casino or racino, or may break apart the fragile coalition that enabled the gaming law to pass in the first place — pushing any impact on Northwest Indiana well into the future.
In any case, Hammond Horseshoe General Manager Dan Nita said Thursday that "it's curious" there is so much interest in building new casinos in Illinois, when Illinois already has 10 casinos, Northwest Indiana has a fully developed casino industry serving many Illinoisans, and more than 30,000 slot machines are available to play in Illinois bars.
"We've seen, over the course of the last five years, that casino gaming revenues have been in a flat-to-declining mode because we've reached that saturation point," Nita said. 
"So it's puzzling that there's that much interest in putting in significant investment into a market that's at the saturation point."
Most of Northwest Indiana's casinos also are owned by giants in the global gaming industry, including Caesars Entertainment (Horseshoe), Penn National Gaming (Ameristar) and Boyd Gaming (Blue Chip), with programs that reward play at numerous casinos in Indiana and across the country.
The operators proposing to build a south suburban casino don't offer similar benefits.
They also lack the well-known Hard Rock brand that Northwest Indiana's sole private casino company, Spectacle Entertainment, plans to put on its relocated Majestic Star casinos.
"We see people every day that drive past a different casino to come to our locations because they value what the loyalty program has to offer," Nita said.