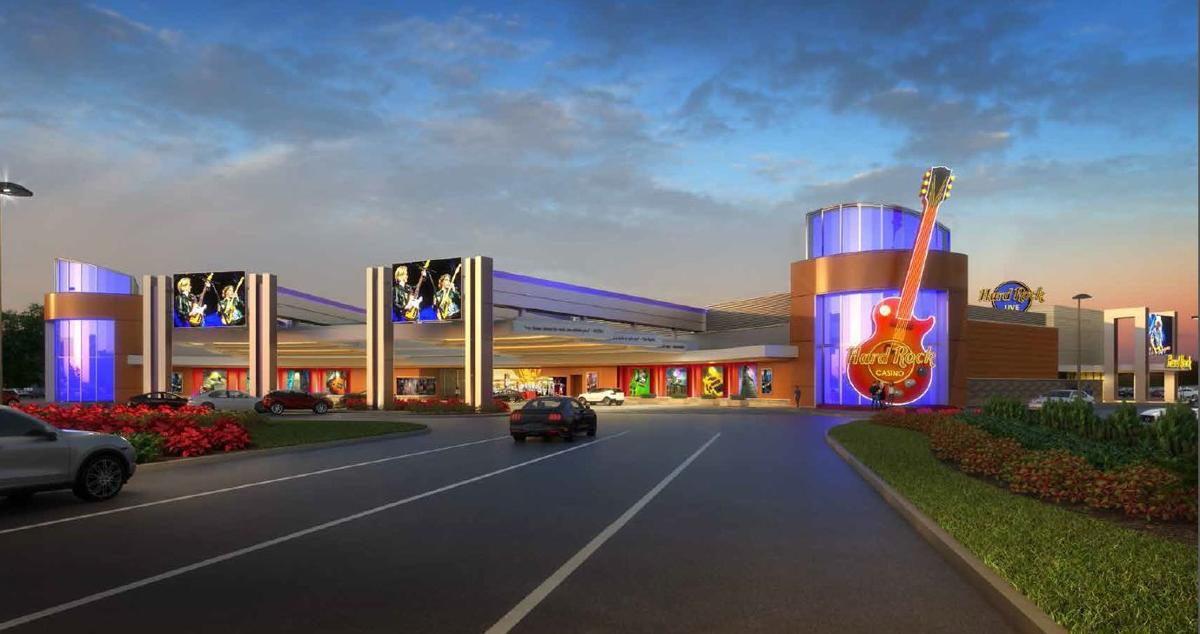 INDIANAPOLIS — The Hard Rock Casino is ready to roll.
The Indiana Gaming Commission voted unanimously Wednesday to authorize the relocation and consolidation of Gary's Majestic Star casinos from Lake Michigan to a land-based site adjacent to the Borman Expressway at Burr Street, where they'll be rebranded as a Hard Rock Casino.
It's the first time an Indiana casino has been permitted to move from its dockside property to an inland location — made possible by the May 8 enactment of House Enrolled Act 1015 — and it promises to open a new chapter for gaming both in Gary and the state of Indiana.
"This will truly create a destination location within Northwest Indiana, and specifically the city of Gary," Gaming Commissioner Joseph Svetanoff, of Crown Point, said before making the motion to approve the casino move.
With state approval in hand, Spectacle Entertainment, the casino owner, plans to begin construction later this year on a $300 million, 225,000-square-foot facility that includes a casino with more than 2,000 slot machines and table game seats, a sports book, a Hard Rock Cafe, a 2,000-seat Hard Rock Live music performance venue, numerous restaurants and bars, and eventually an attached 200-room hotel and parking garage.
John Keeler, Spectacle vice president and general counsel, said the new facility will employ up to 1,600 workers when the casino, entertainment and dining amenities open Dec. 31, 2020, and have 1,800 total employees when the planned hotel comes on line two to three years later.
The Majestic Star casinos currently employ about 950 workers, Keeler said. The state law authorizing the casino relocation requires all employees working at the Majestic Star when it closes be given jobs at the Hard Rock Casino when it opens.
Spectacle also has pledged to give hiring priority to Gary residents at the new casino, and to award the majority of casino contracts to businesses owned by women, minorities and veterans.
Gary Mayor Karen Freeman-Wilson emphatically urged the Gaming Commission to approve the casino relocation, both for the economic growth directly associated with the casino and the potential to redevelop Buffington Harbor into a rail, road, air and water shipping and warehousing alternative to Chicago.
"With the casino moving, with your permission, out of that venue, that gives the city of Gary an opportunity to really attain the highest and best use for that," Freeman-Wilson said.
Greg Small, the commission's attorney, confirmed that Spectacle either has met or is working toward all the conditions required by statute for the move, including demonstrated economic benefits, tax revenue growth, job creation, a $150 million minimum investment, and a 65%-35% split between gaming and non-gaming amenities.
On Tuesday, the casino company secured the unanimous consent of the Gary Common Council for the move, which also was required by Indiana law.
"Every one of these are steps in the process. Every one is important. Every one could stop or slow it down," Keeler said. "So with the council last night, and the commission today, that puts us in a better position to get our deal done with Hard Rock, get our financing done and start the project."
Going forward, the two Majestic Star casino boats will operate on a single owner's license as Spectacle was required, as a condition of winning state approval for the move, to relinquish the second Gary license, which indirectly will be repurposed to establish a new casino in Terre Haute — provided Vigo County voters authorize casino gambling in the county at the November election.
The Hard Rock, however, still will be treated as two separate casinos for wagering tax purposes, likely saving Spectacle millions of dollars over the next two years since Indiana's graduated wagering tax imposes higher rates as a casino's win, or revenue after paying bettors, increases.
Continuing to split the win over two casinos, as Majestic Star has done since the company purchased and rebranded the Gary-based Trump Casino in 2005, means Spectacle likely won't reach the state's higher wagering tax rates.
At the same time, Spectacle soon must pay the first of five $4 million annual installments on the state-mandated $20 million casino move fee as a condition of receiving state approval for the relocation.
There currently are 12 Hard Rock Casinos, most with hotels, operating or under construction in the United States, Canada and the Dominican Republic.
A closer look: Interior and exterior renderings of Hard Rock Casino
Main entrance to Hard Rock Casino Gary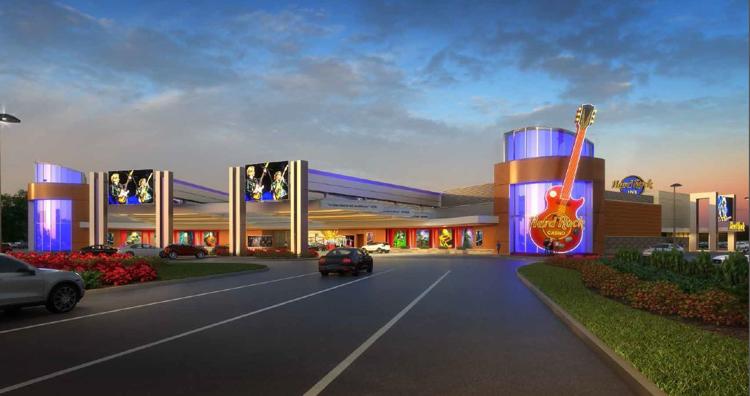 Valet parking and main entrance to Hard Rock Casino Gary
Center aisle inside Hard Rock Casino Gary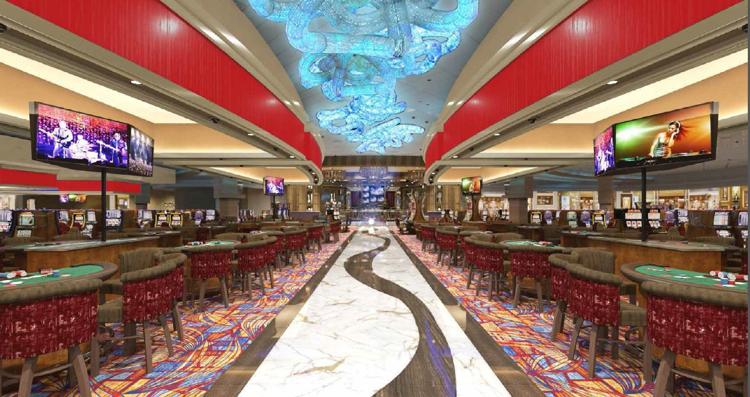 Center Bar inside Hard Rock Casino Gary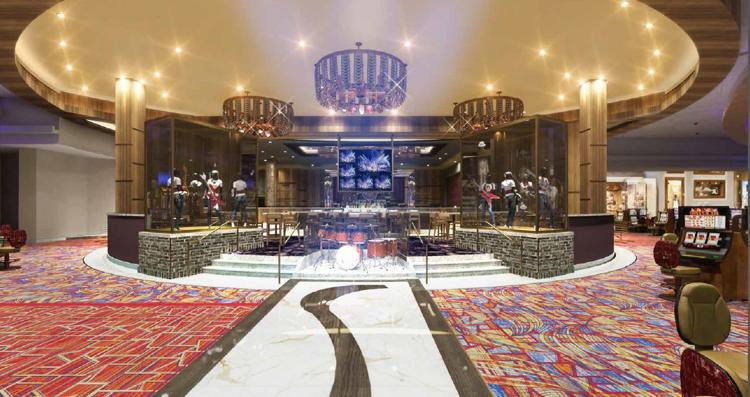 Baccarat room inside Hard Rock Casino Gary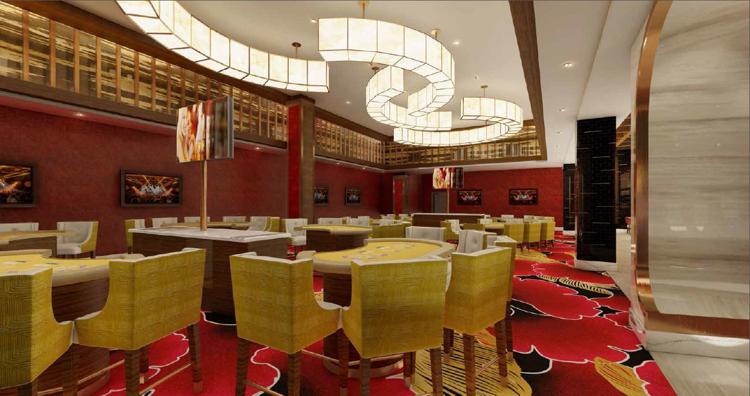 High-limit gaming inside Hard Rock Casino Gary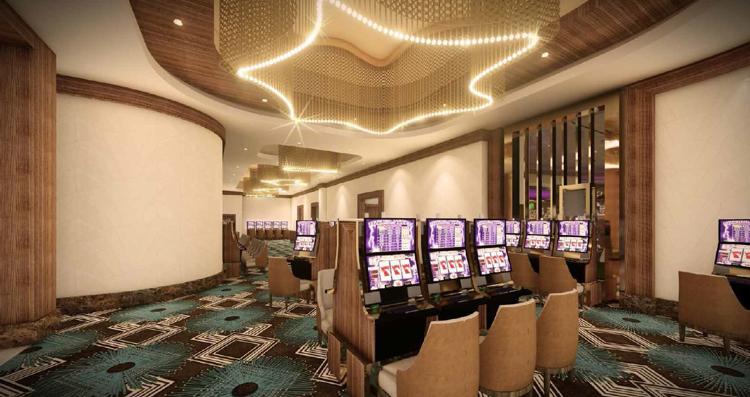 High-limit lounge inside Hard Rock Casino Gary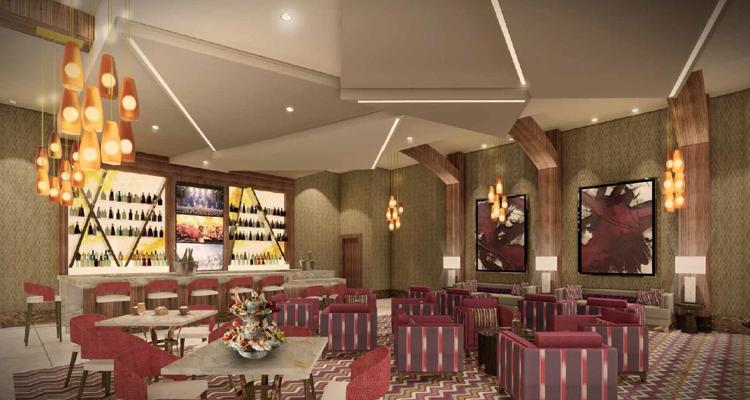 Council Oak Steakhouse inside Hard Rock Casino Gary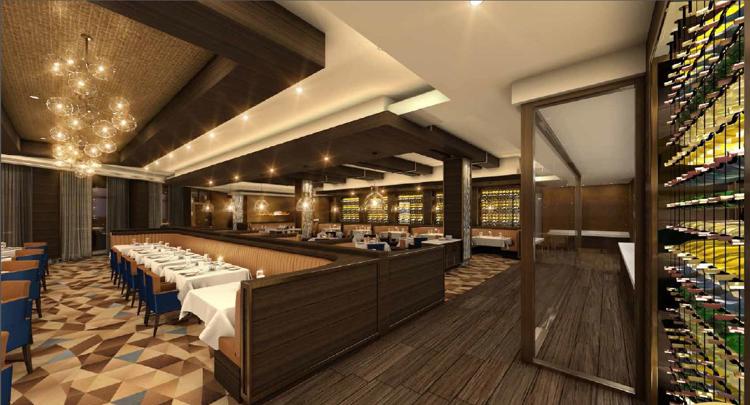 Fresh Harvest Buffet inside Hard Rock Casino Gary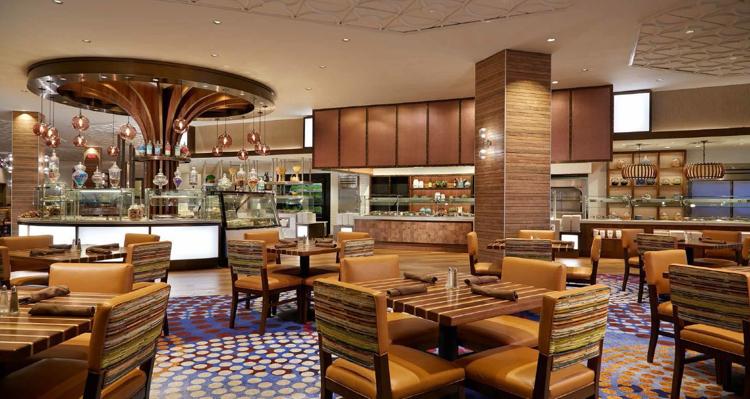 Asian Noodle Bar inside Hard Rock Casino Gary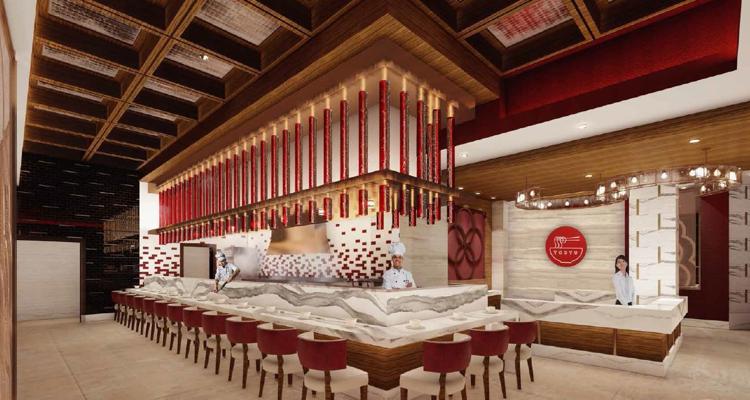 Hard Rock Live performance venue inside Hard Rock Casino Gary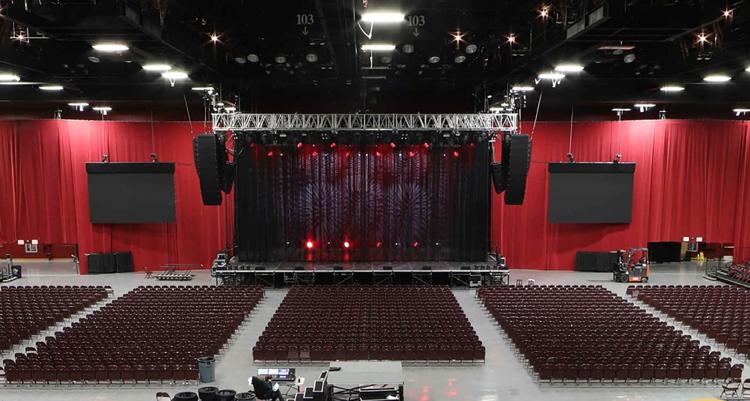 Hard Rock Live performance venue inside Hard Rock Casino Gary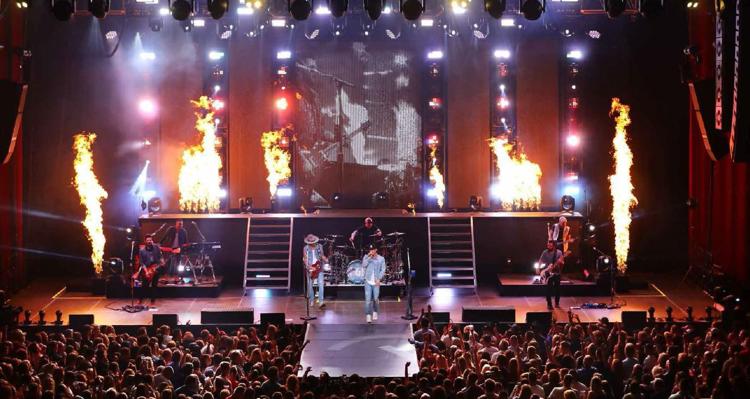 Floor plan for Hard Rock Casino Gary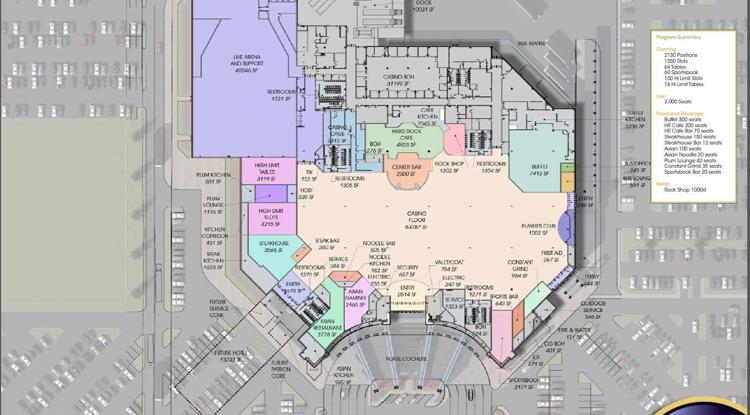 Phase I exterior view of Hard Rock Casino Gary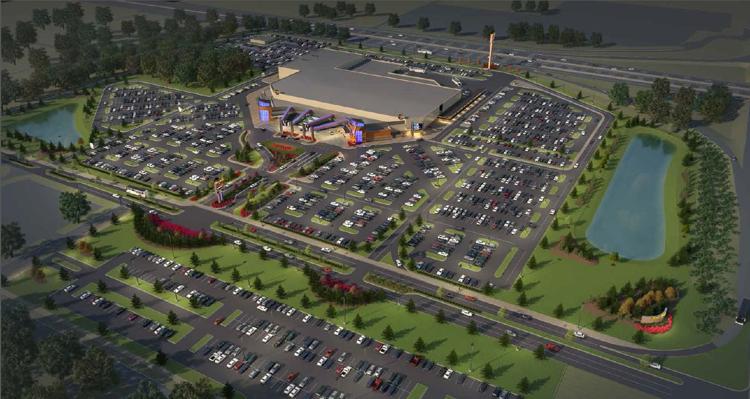 Phase II exterior view of Hard Rock Casino Gary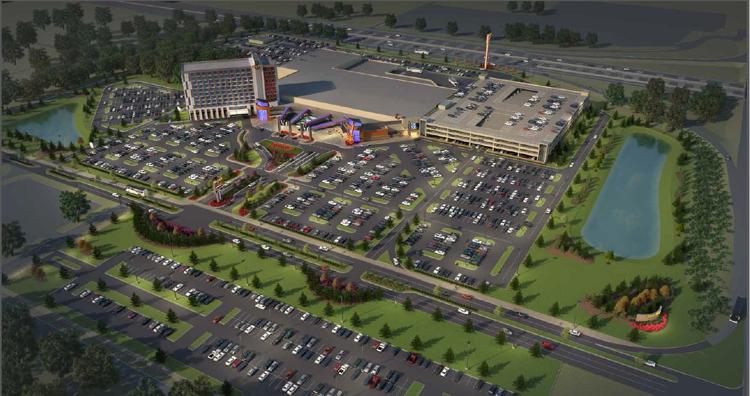 Hard Rock Casino Gary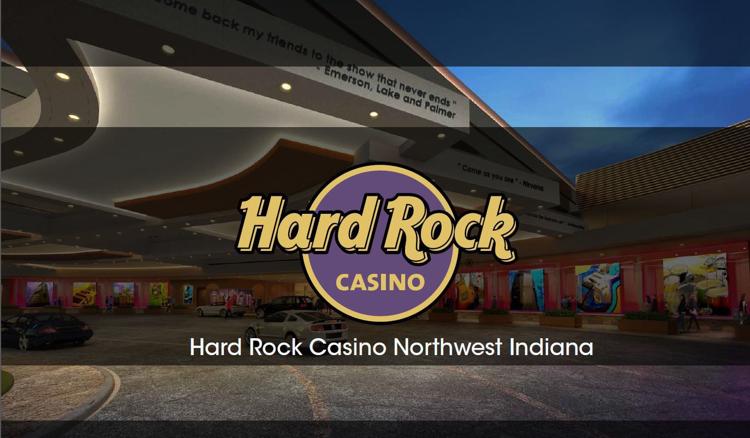 The business news you need
With a weekly newsletter looking back at local history.