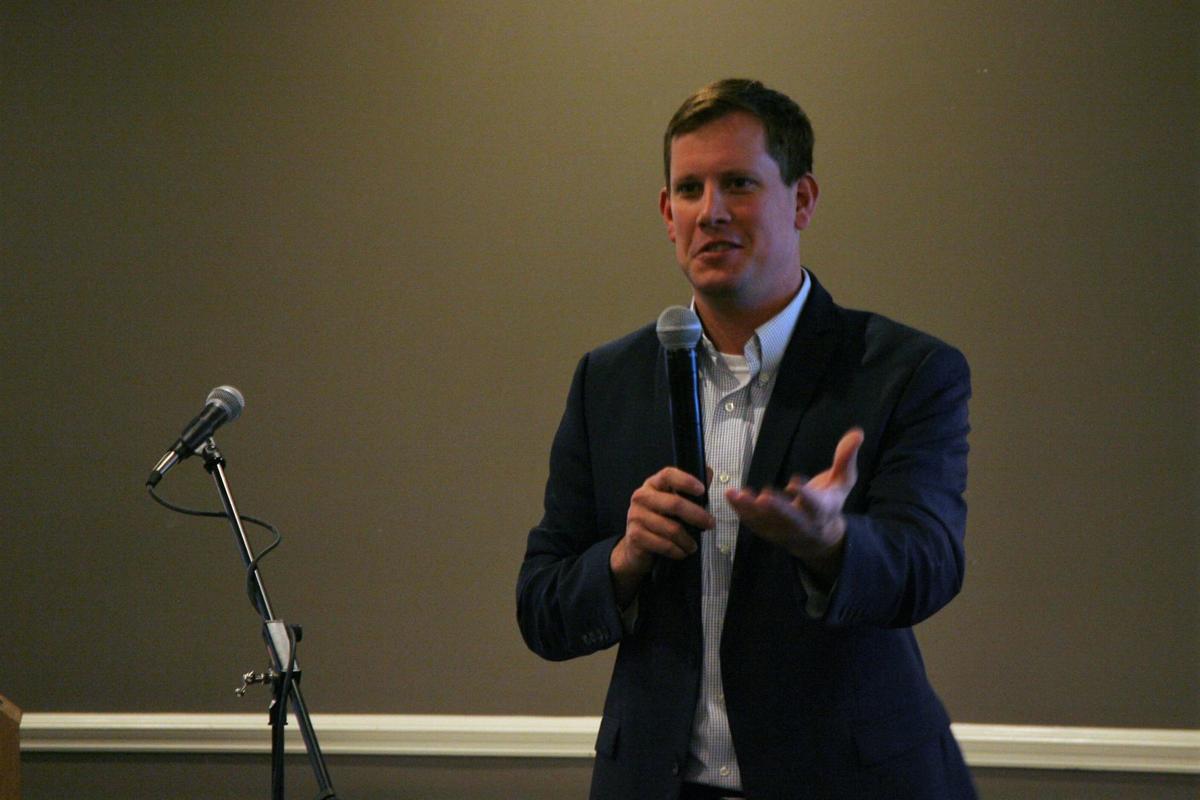 The city of Gary has a new economic development leader.
Gary Director of Planning and Redevelopment Joseph Van Dyk has resigned and been replaced with a Gary native who's returning to the Steel City.
Van Dyk has served as executive director of the city's Redevelopment Commission and as director of Planning and Zoning for the city, leading economic development initiatives such as the relocation of Alliance Steel from Bedford Park, Illinois to Gary and the demolition of the long-vacant Sheraton Hotel downtown in 2014.
Mayor Karen Freeman-Wilson first appointed Van Dyk director of zoning after she took office in 2012 and announced his resignation after losing a Democratic primary challenge to Lake County Assessor Jerome Prince in an upset last week.
"Joe has been an integral part of Team Gary for the past seven years," Mayor Freeman-Wilson said in a news release. "He has been extremely effective in managing a number of economic development initiatives. As he leaves the city to experience new opportunities, I know he will do well."
Van Dyk, who studied at the Bloomberg Harvard City Leadership Initiative at Harvard University, led the Gary parcel survey, the Gary Counts initiative, the city's blight elimination program and the Hardest Hit Fund program.
Holding a series of roles of increasing responsibility with the city, he oversaw Gary's economic development efforts, business incentives and real estate acquisition.
He helped court private developers, such as to bring a housing development to the Memorial Auditorium site downtown, and had been working to potentially bring a lakefront hotel or restaurant to Lake Street Beach in the Miller neighborhood.
He is leaving to move closer to family on the West Coast but will stay with the city on a part-time basis through September to finish Gary's update to its comprehensive plan and to oversee the transition, according to the news release.
Gary native A.J. Bytnar was appointed to replace Van Dyk. He has a decade of experience in the public and private sectors, serving in different roles at Fishers, the Lake County Department of Planning and the Indiana Housing and Community Development Authority. He has served as the city planner for Hobart and director of planning and development for Lowell. 
An Andrean High School and Ball State University alumnus who's lived in Miller, Bytnar also has worked in private real estate development, including for Edward Rose and Sons in Carmel.
"I'm excited to officially join the City of Gary's team and want to thank Mayor Karen Freeman-Wilson and Joe Van Dyk for presenting this opportunity," he said. "I am honored to take over the role as Director of Redevelopment and will work hard every day to achieve the city's vision."
The business news you need
With a weekly newsletter looking back at local history.