Royal Excursion is finalizing the logistics of the new airport shuttle bus service to O'Hare and Midway.
Illiana Heating & Air Conditioning donates to Women's Diagnostic Center in Munster so uninsured women can get screened for breast cancer.
The public is invited to grief support groups by Franciscan Health Dyer, Hammond and Munster.
Learn how to save a life at free CPR classes at Porter Regional Hospital in Valparaiso.
The number of Hoosier babies dying before their first birthdays declined 7.1% in 2018 compared to 2017, dropping Indiana's infant mortality ra…
The Healthy Indiana Plan (HIP) will continue providing health coverage to some 418,000 Hoosiers after a federal appeals court last week postpo…
Community Hospital in Munster was recently designated as a Level III Neonatal Intensive Care Unit and a Level III Obstetrical Service by the I…
Healthy Indiana Plan participants no longer are in imminent danger of losing their Medicaid health coverage if they fail to comply with the em…
CROWN POINT — A Northwest Indiana nursing home has been sold.
CROWN POINT — Nearly 2,000 current and former employees of a Northwest Indiana hospital have been awarded $4 million in a settlement over alle…
A local hospital system is notifying more than 68,000 patients of a data breach in which their personal information may have been exposed.
Dr. Lowell Steen walked among the "giants" of the medical world, his son says. From the sounds of it, Steen was one himself.
A CNN program airing at 9 p.m. Sunday will highlight the dangers of benzodiazepine drugs by telling the story of a Region man who died by suic…
The new Franciscan Health hospital in Crown Point will be heavily influenced by the health system's recent experience of building a new campus…
A surgeon with ties to Northwest Indiana received millions of dollars from a medical-device company accused by the federal government of payin…
A major development is being planned for the southeast side of Crown Point that eventually will include a new hospital and the potential reloc…
MERRILLVILLE — Last year, Scott Garzella had stiffness and tingling in his body, and trouble seeing. He went to the emergency room, and had to…
LAPORTE — The Healthcare Foundation of LaPorte broke ground on a new facility here Aug. 20. The structure will become the organization's new h…
Two Dyer residents have been indicted by a federal grand jury for allegedly overbilling Illinois Medicaid by $4 million for services they did …
Hoosier lawmakers appear no closer to resolving a hospital payment issue triggered when Indiana children covered by Medicaid receive trauma or…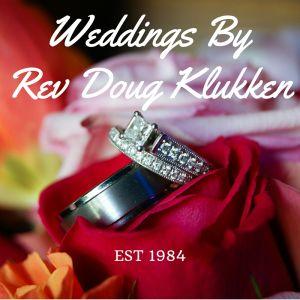 Weddings by Rev. Doug Klukken - NWI Wedding Officiant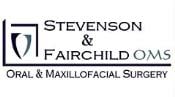 Stevenson and Fairchild OMS

Stevenson and Fairchild OMS
The Indiana Department of Insurance is recommending Hoosiers carefully educate themselves before purchasing a short-term health insurance plan…
CROWN POINT — Site work began last month on a new $3 million Franciscan Physician Network pediatric facility that will provide more space to c…
Hoosiers hoping to quit smoking no longer will be required to obtain a prescription from a doctor before purchasing tobacco cessation drugs.
Porter Health Care System has added a neurosurgeon to its staff.
Community HealthNet Health Centers welcomed scores of well-wishers as it celebrated the grand opening of its sixth health center with a ribbon…
The number of abortions performed last year in Indiana grew 3.3% compared to 2017, according to an annual report compiled by the State Departm…
HIGHLAND — A nursing home here plans to close and turn into an inpatient drug treatment facility, its owner said.