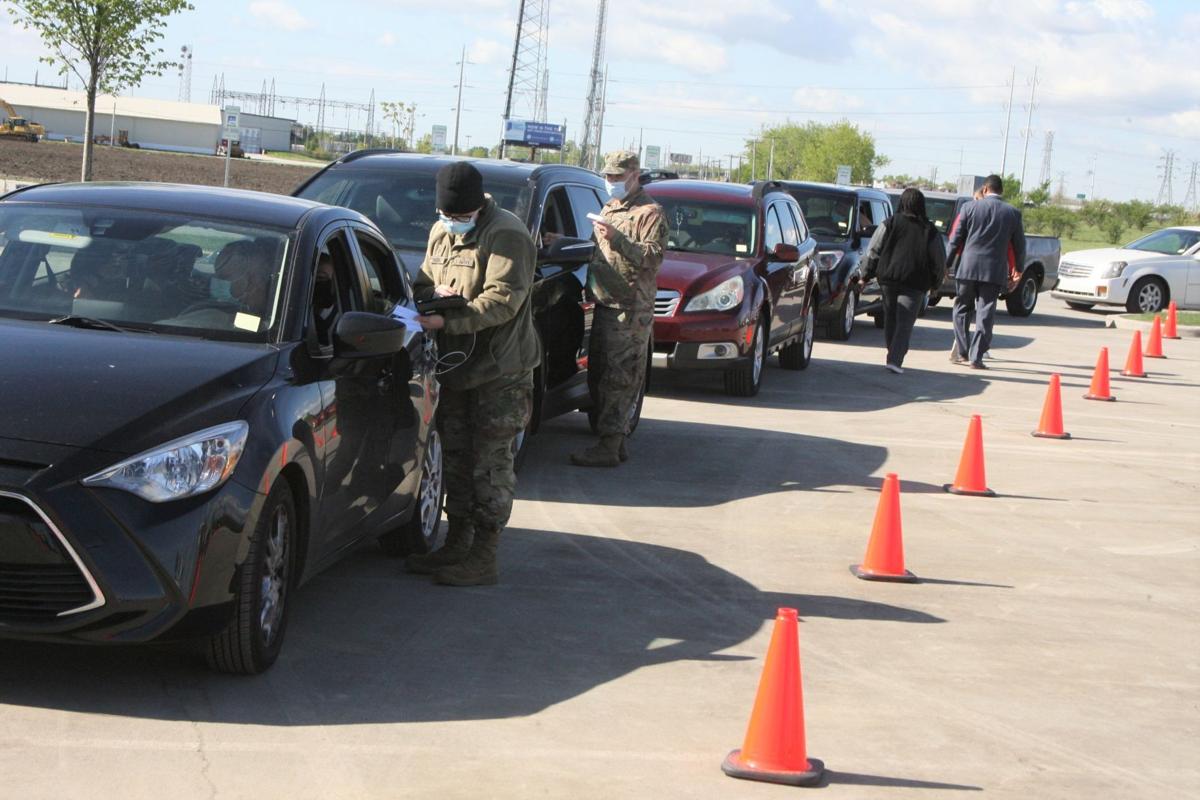 On Friday the Indiana Department of Health announced that anyone 18 or older can get a booster dose of Pfizer or Moderna, as long as the person received a second vaccine dose at least six months prior. 
The announcement came after the Centers for Disease Control and Prevention approved the booster shots for both vaccines. Before this, the FDA had approved a third dose for those with compromised immune systems who meet certain criteria.
Those who received the one-dose Johnson & Johnson vaccine can get a booster shot two months after their initial vaccination. 
According to the Indiana Department of Health, 58.1% of Indiana residents age 12 and up have been vaccinated against COVID-19, or about 3.41 million Hoosiers.
In Northwest Indiana, records show the vaccination rate through Friday was 51.3% in Lake County, 56.8% in Porter County, 52% in LaPorte County, 38.3% in Newton County and 42.6% in Jasper County.
The amount of booster shots received statewide continues to climb with a total of 654,900 doses administered. Localized data for booster shots are not yet available on the health department site. 
Hoosiers can get the free COVID-19 vaccine without an appointment, or a COVID-19 vaccine booster shot, at 1,113 locations across the state, including retail pharmacies, health clinics, local health departments and hospitals.
A full list of COVID-19 vaccine and booster shot distribution sites is available online at ourshot.in.gov or by calling "211." 
Deaths and data
Another 16 people in the Region were reported dead from COVID-19 this week, according to updated statistics Friday from the Indiana Department of Health. 
In the past seven days, Lake County saw 10 additional deaths, Porter County recorded one more death, LaPorte County had four more and one more person died from the illness in Jasper County, since data last reported on Nov. 12.
A total of 16,673 Hoosiers have died from the respiratory disease since the start of the pandemic, including 1,211 in Lake County, 374 in Porter County, 260 in LaPorte County, 88 in Jasper County and 52 in Newton County, according to ISDH data updated Friday afternoon. 
Statewide, 3,767 new positive cases were reported Friday. This brings the state's total number of positive tests to 1,069,450.
The statewide seven-day positivity rate for all tests increased from 16.3% to 19.3% in the last week. All data were provisional and subject to change as more data is reported to the state.
Across the state line, Calumet City reported 4,844 cases, and Lansing reported 4,245 cases on Friday, according to the Illinois Department of Public Health.
Seven-day positivity rates in Northwest Indiana were 9.6% in Lake County, 12.1% in Porter County, 13.3% in LaPorte County, 9.5% in Jasper County and 12.4% in Newton County.
Currently Lake County in the moderate yellow designation, on the state's COVID-19 advisory map, which is updated every Wednesday. 
Porter, Newton, LaPorte and Jasper counties are in the orange category on the state's COVID-19 advisory map, which means the community's spread is approaching high levels of COVID-19 as measured by weekly cases per 100,000 residents and the testing positivity rate.