Indiana's public health emergency due to the COVID-19 pandemic is continuing into an unprecedented 21st consecutive month and still will be in effect when the calendar page flips to next year.
Gov. Eric Holcomb signed an executive order Wednesday extending until Jan. 1, 2022, the statewide emergency he initially declared March 6, 2020, after the first case of the coronavirus was confirmed in the Hoosier State.
The emergency declaration ensures Indiana continues receiving enhanced Medicaid funding from the federal government to support COVID-19 health care expenses, enables 250,000 extra Hoosiers to remain on the Healthy Indiana Plan or another Medicaid program, and maintains the $95 a month in additional federal food aid for some 200,000 eligible Hoosier households.
The Republican chief executive also signed a second executive order allowing out-of-state medical personnel to continue working in Indiana health facilities, authorizing administration of the pediatric COVID-19 vaccine to children ages 5-11, and encouraging all eligible Hoosiers to get vaccinated against COVID-19 as soon as possible.
"Unvaccinated individuals are the most at risk for serious illness, hospitalization, and death," Holcomb said. "The COVID-19 vaccination has proven to provide the single best protection from serious illness and hospitalization caused by the COVID-19 infection."
According to the Indiana Department of Health, unvaccinated individuals account for 97.9% of Indiana's 1.1 million total COVID-19 infections, 99.96% of COVID-19 hospitalizations, and 99.98% of the state's more than 17,000 COVID-19 deaths since the start of the pandemic.
The Indiana Hospital Association and other statewide medical organizations recently warned the surging number COVID-19 infections in Indiana, particularly among the unvaccinated, mean health care providers may be unable to treat everyone needing medical services in the months ahead.
Indeed, state data show 2,244 Hoosiers were hospitalized with COVID-19 Tuesday, a 69% increase compared to just three weeks prior when 1,328 Hoosiers were hospitalized with the coronavirus.
Another 6,164 Hoosiers were diagnosed with COVID-19 Tuesday, up 113% from 2,898 confirmed daily infections three weeks ago, and 158 COVID-19 deaths have been reported in just the past seven days, according to the Indiana Department of Health.
The rise in COVID-19 infections spurred the state health agency on Wednesday to classify 18 counties, including Newton County, as red counties — signaling uncontrolled spread of the coronavirus.
The majority of Indiana's 92 counties, including Lake, Porter and LaPorte counties, remain one notch lower at the orange level, or approaching uncontrolled spread.
The governor's executive orders do not impose business restrictions, a face mask mandate, or any similar measures previously implemented in Indiana during past periods with high spread of COVID-19.
They also do not direct hospitals or other health care providers to postpone surgeries or make other accommodations to ensure individuals needing care for conditions other than COVID-19 still are able to find an open bed.
Instead, the state health department is recommending Hoosiers age 5 and up get vaccinated against COVID-19 as soon as possible to minimize their risk of contracting or falling ill due to the virus.
The free vaccine is available at more than 1,100 retail pharmacies, health clinics, and hospitals across the state — often without an appointment. A full list of vaccine sites is online at ourshot.in.gov.
Meanwhile, Republican Attorney General Todd Rokita is cheering a federal court ruling that temporarily halted a federal mandate for all health care workers who treat patients covered by Medicare or Medicaid to be vaccinated against COVID-19.
Rokita said the nationwide injunction sought by his office, and several other states, is "a tremendous win for liberty for the people of Indiana and across the country."
Republican members of the Indiana House also indicated they're continuing to work on a plan to limit employer COVID-19 vaccine requirements, even after their idea of doing so during a one-day legislative session Monday faltered in the face of overwhelming opposition by the state's business and medical communities.
State Rep. Matt Lehman, R-Berne, the House majority leader, filed his proposal allowing, in effect, all workers to opt-out of employer COVID-19 vaccine mandates as House Bill 1001, a bill number that typically indicates it's the most important measure of the year.
Lehman's plan has attracted 55 co-sponsors in the 100-member chamber, including House Speaker Todd Huston, R-Fishers, and Northwest Indiana state Reps. Julie Olthoff, R-Crown Point; Jim Pressel, R-Rolling Prairie; Hal Slager, R-Schererville; and Ed Soliday, R-Valparaiso.
It likely will be among the first proposals Hoosier lawmakers evaluate, revise, debate and approve following the Jan. 4 start of the 10-week annual legislative session.
Gallery: COVID-19 vaccine administered at PNW's College of Nursing
PNW nursing school hosts vaccine clinic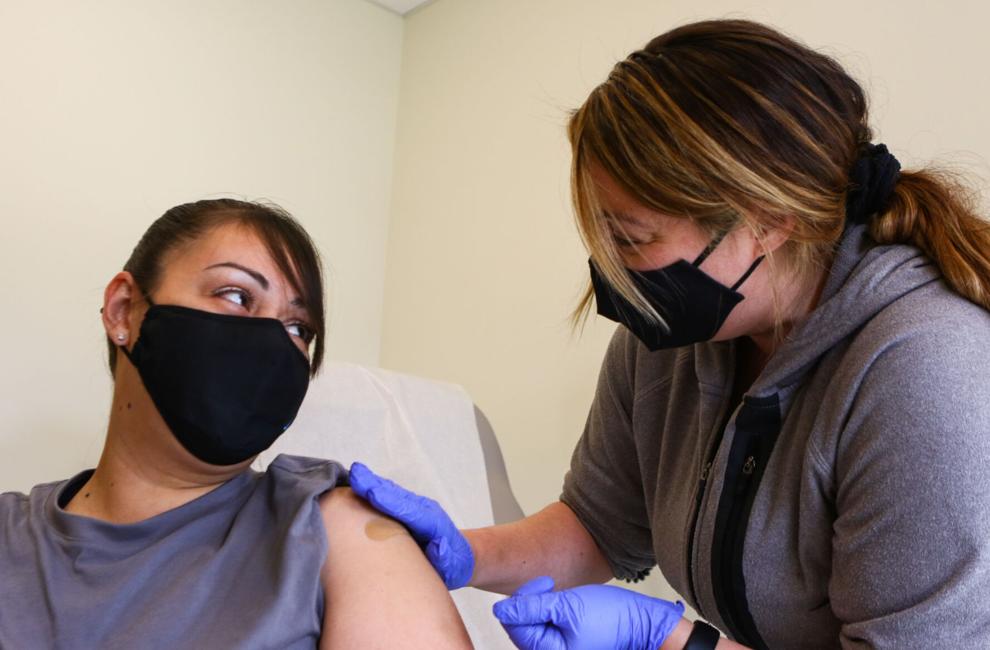 PNW nursing school hosts vaccine clinic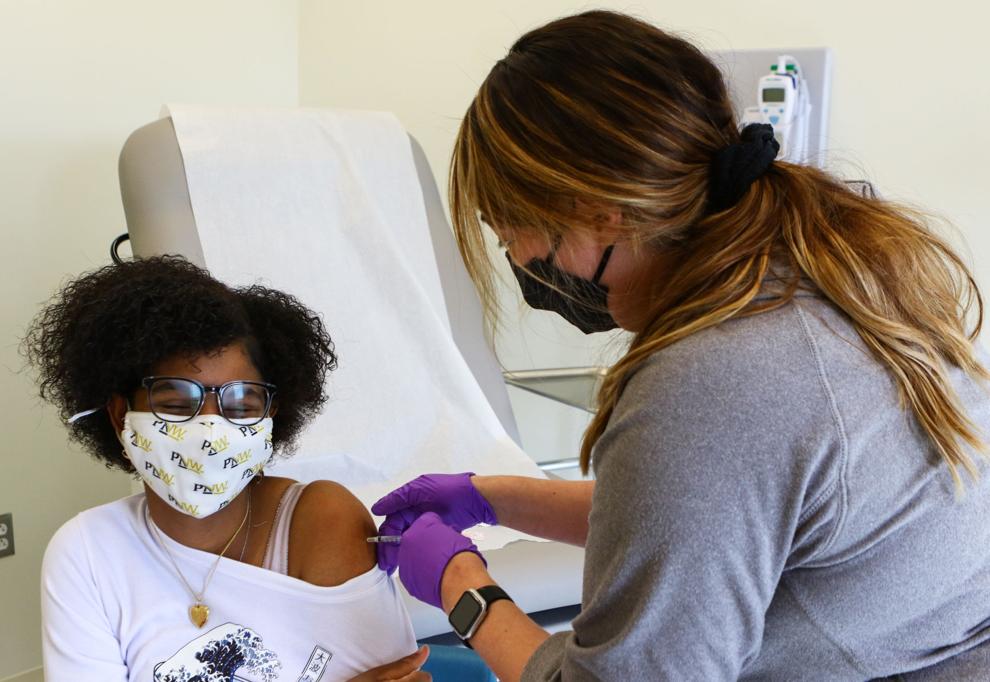 PNW nursing school hosts vaccine clinic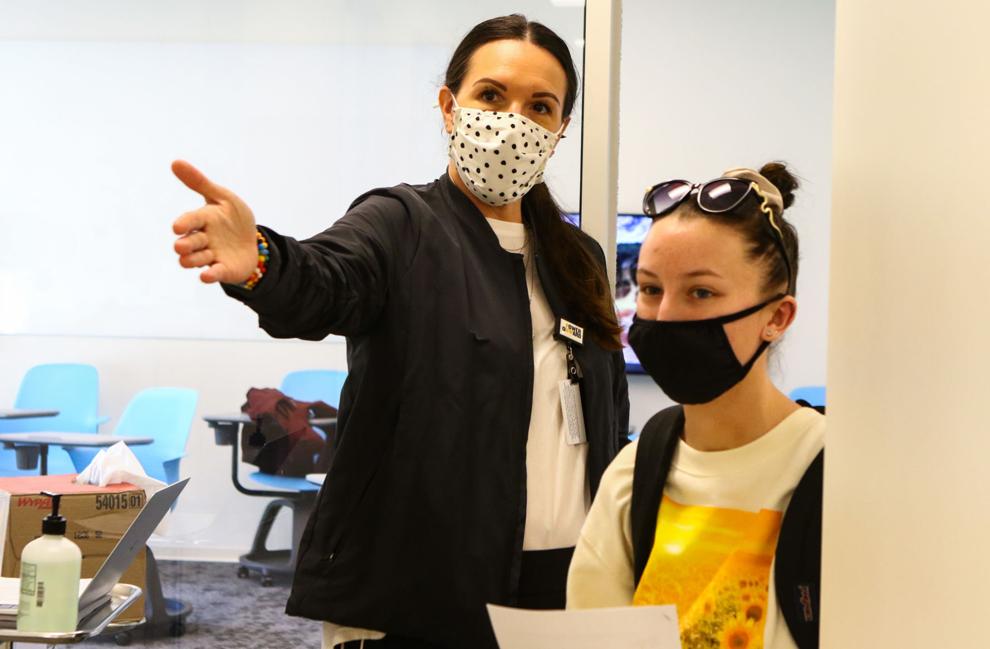 PNW nursing school hosts vaccine clinic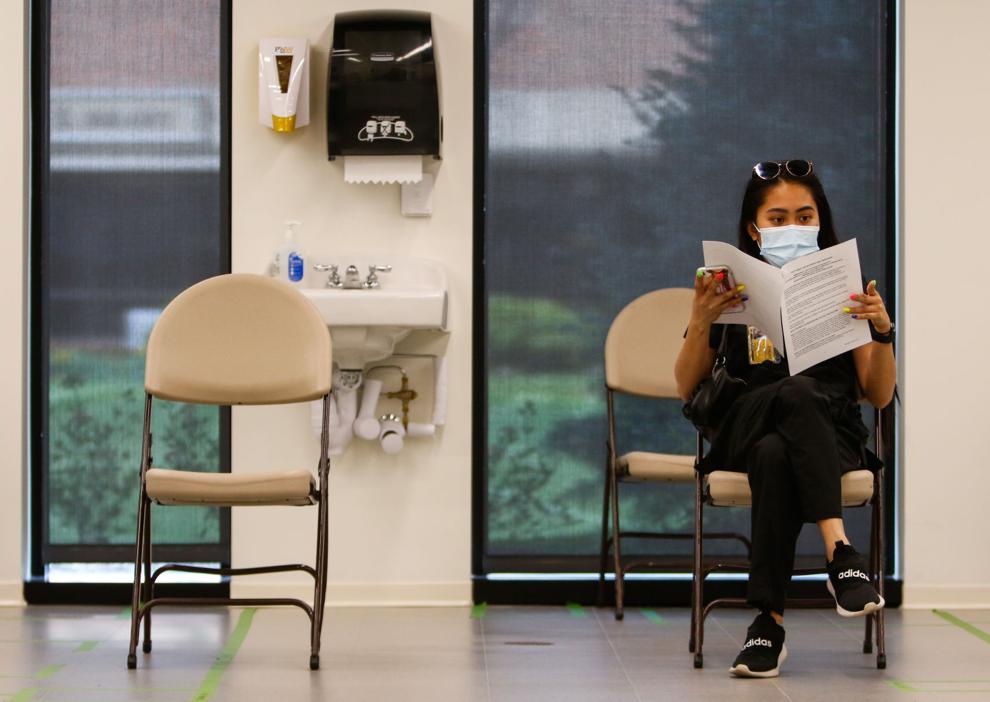 PNW nursing school hosts vaccine clinic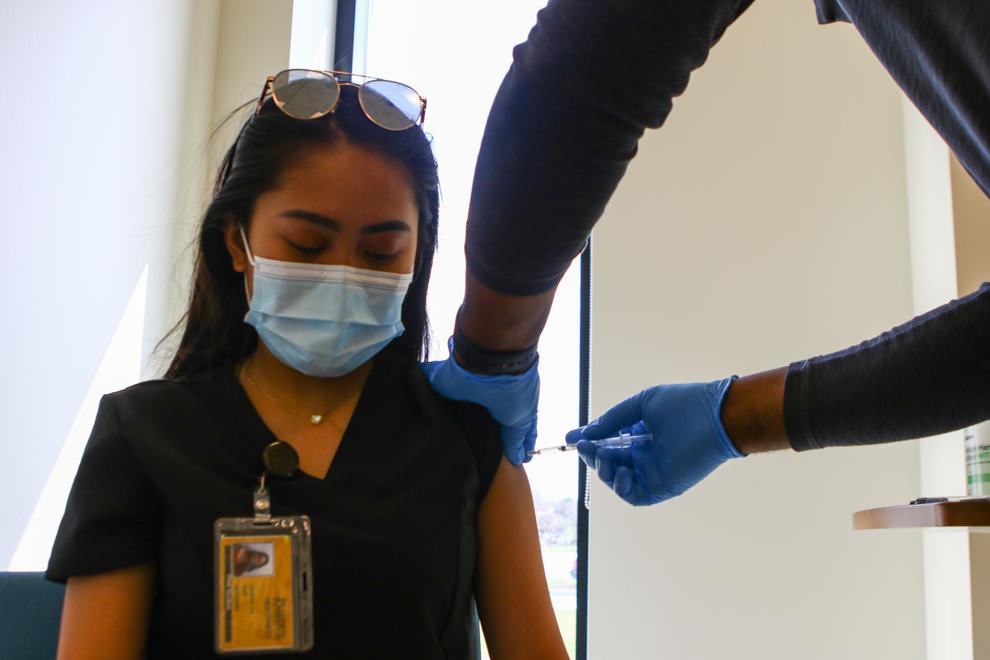 PNW nursing school hosts vaccine clinic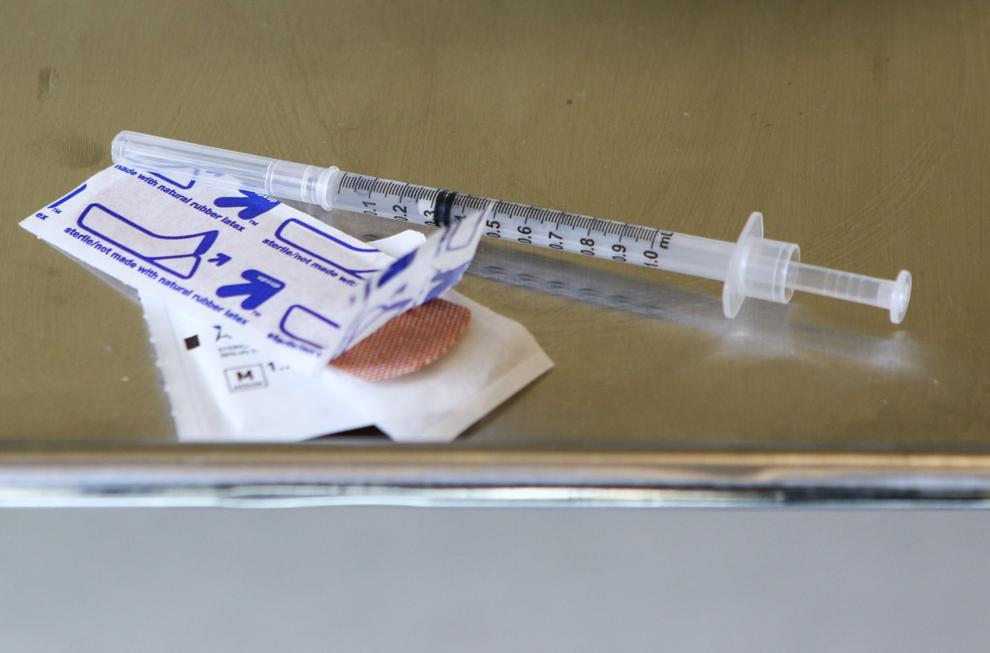 PNW nursing school hosts vaccine clinic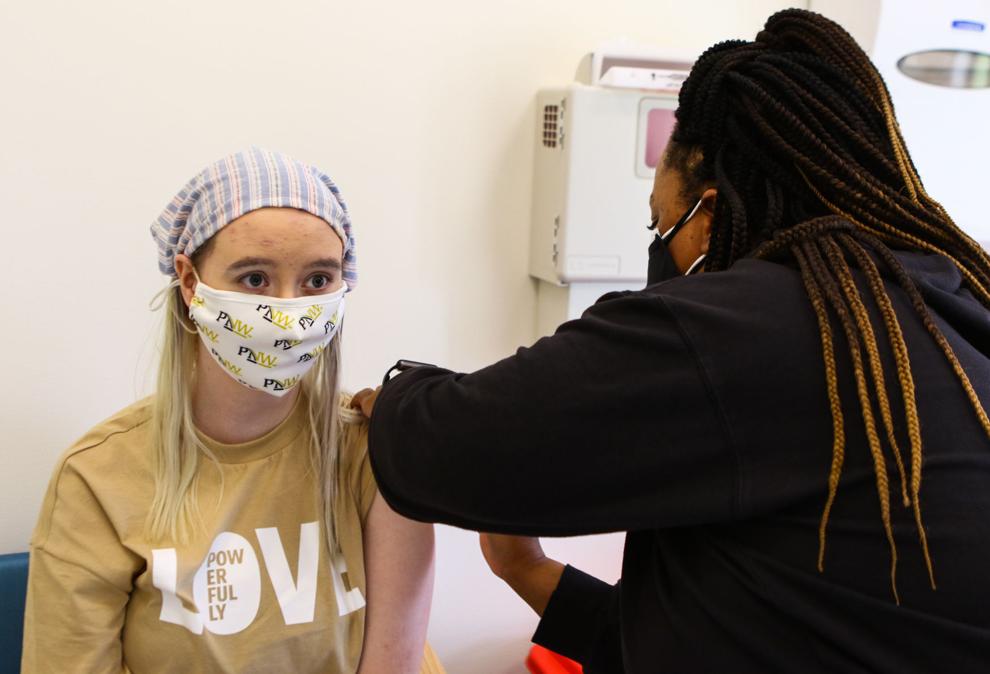 PNW nursing school hosts vaccine clinic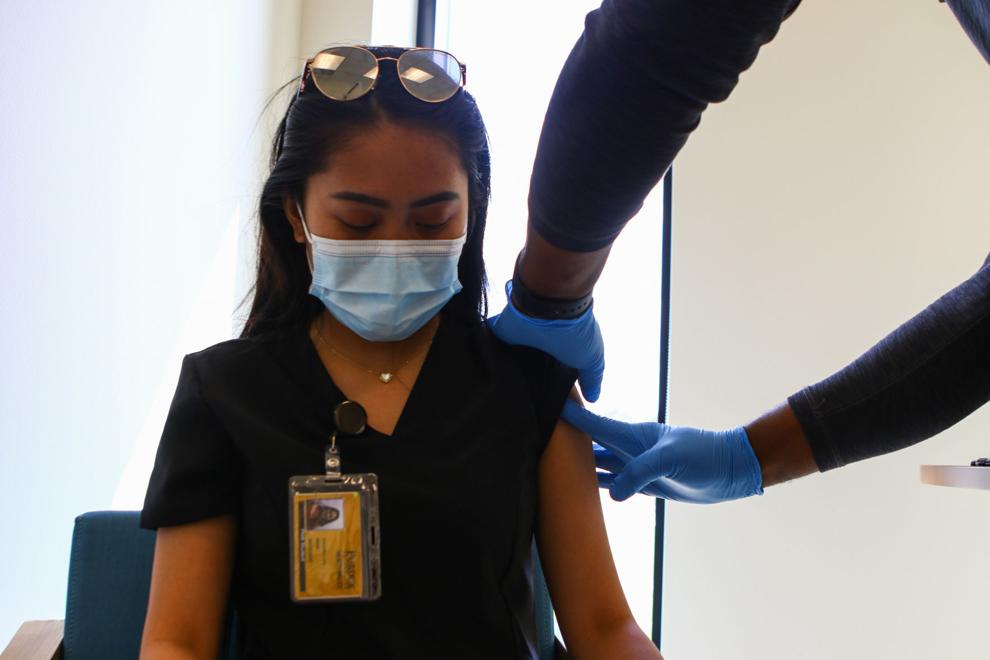 PNW nursing school hosts vaccine clinic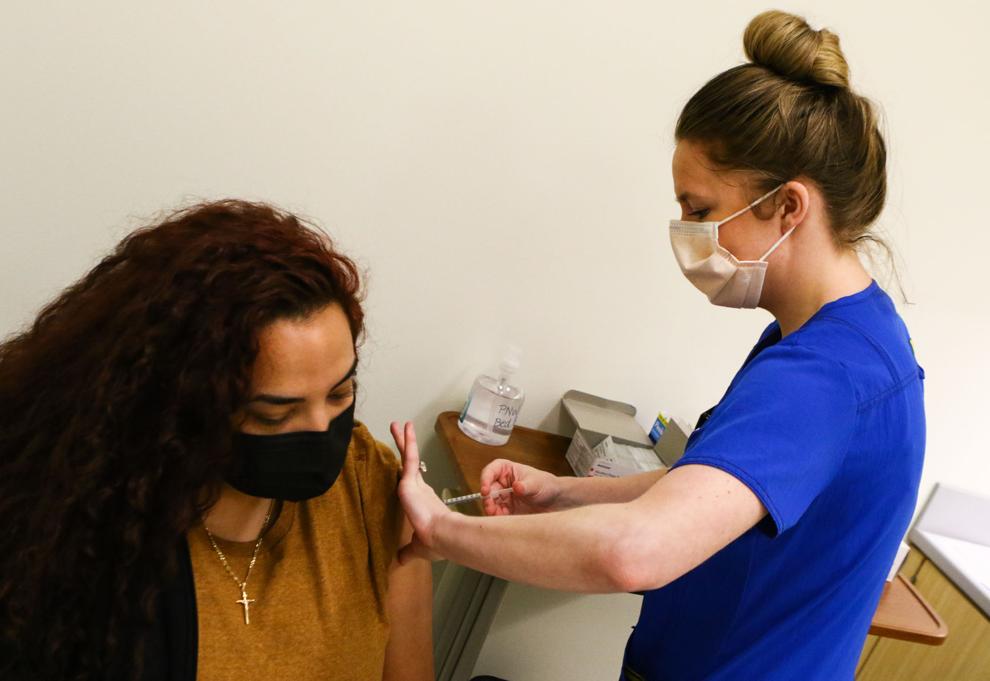 PNW nursing school hosts vaccine clinic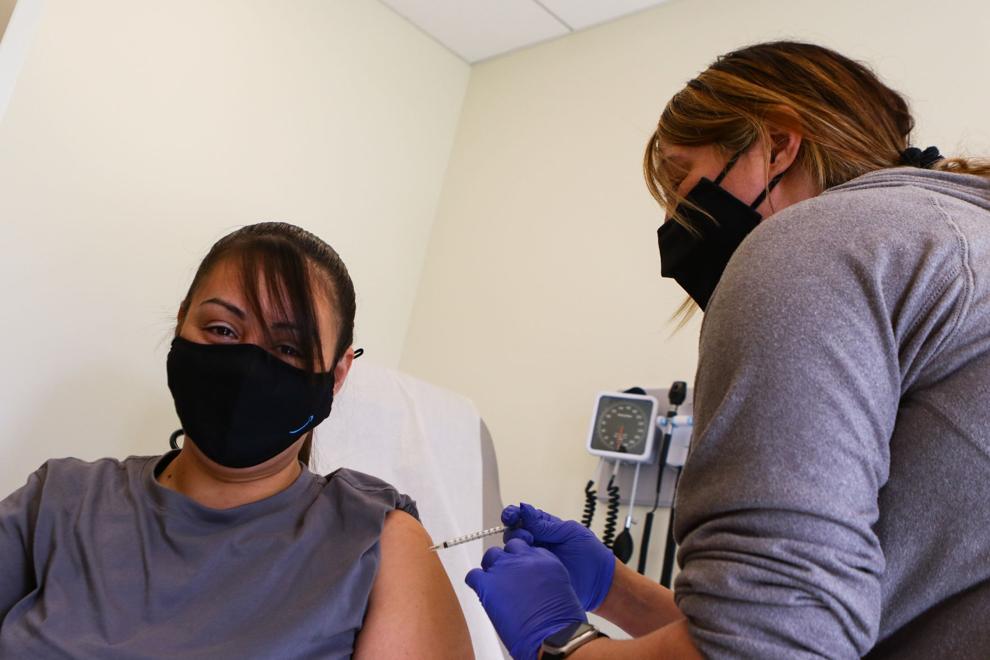 PNW nursing school hosts vaccine clinic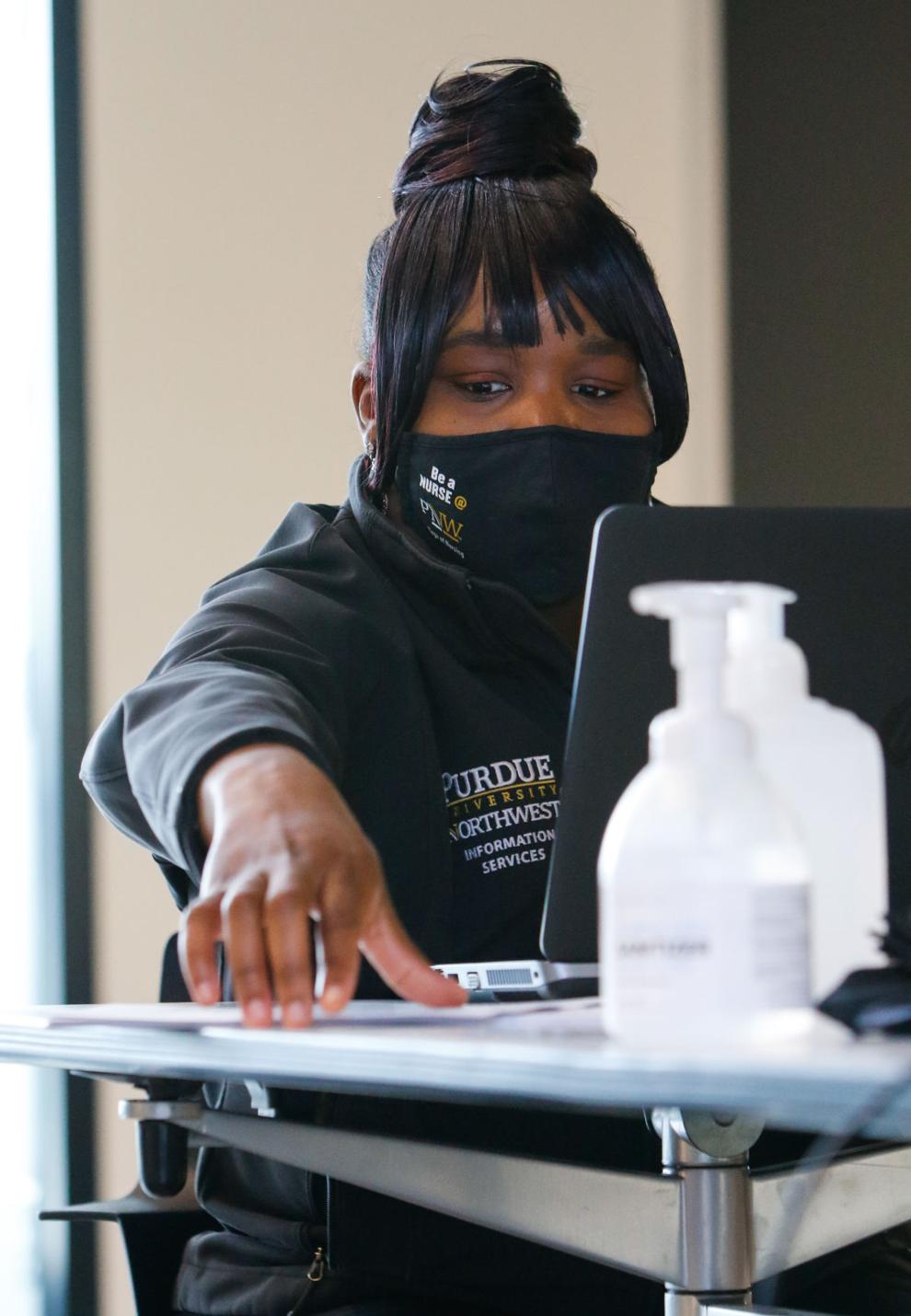 PNW nursing school hosts vaccine clinic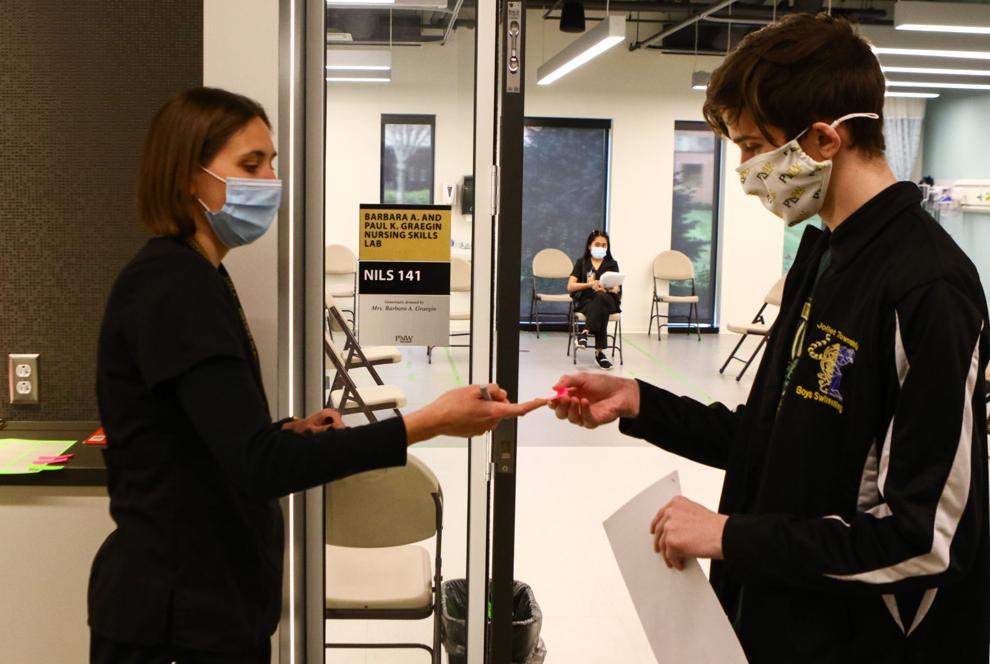 PNW nursing school hosts vaccine clinic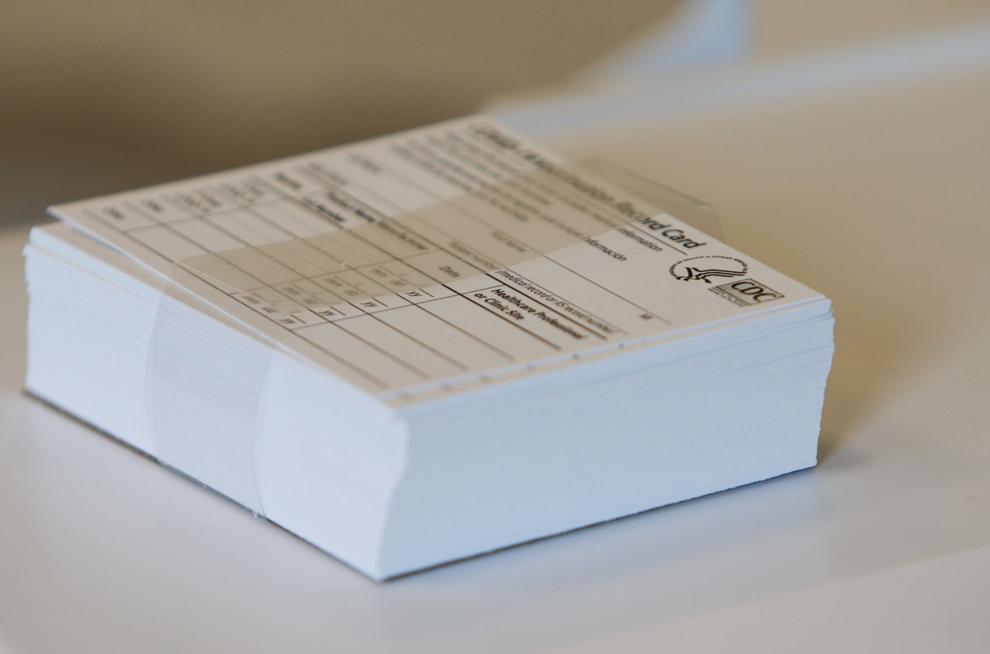 PNW nursing school hosts vaccine clinic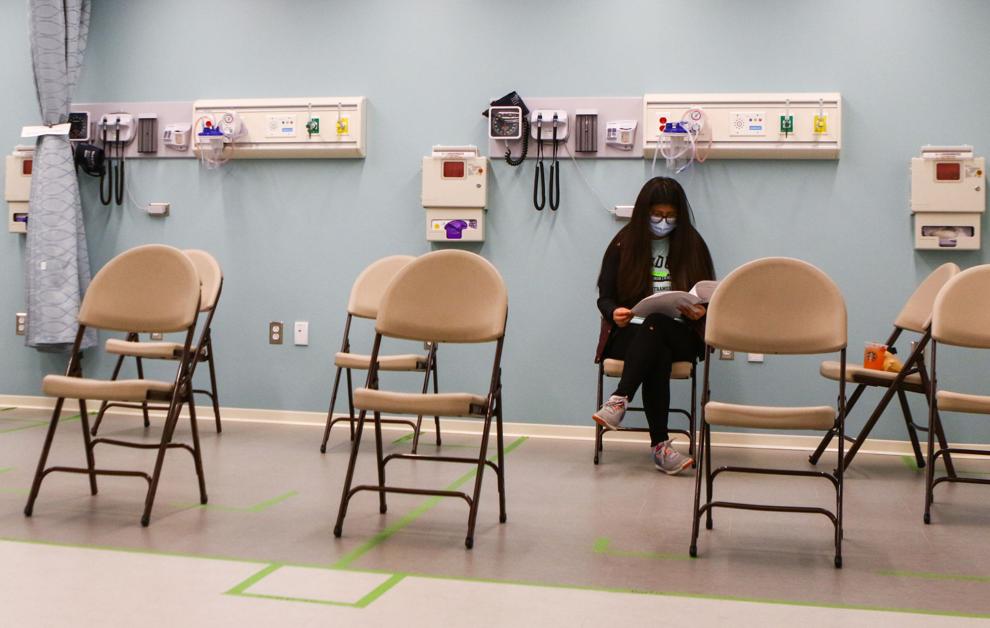 PNW nursing school hosts vaccine clinic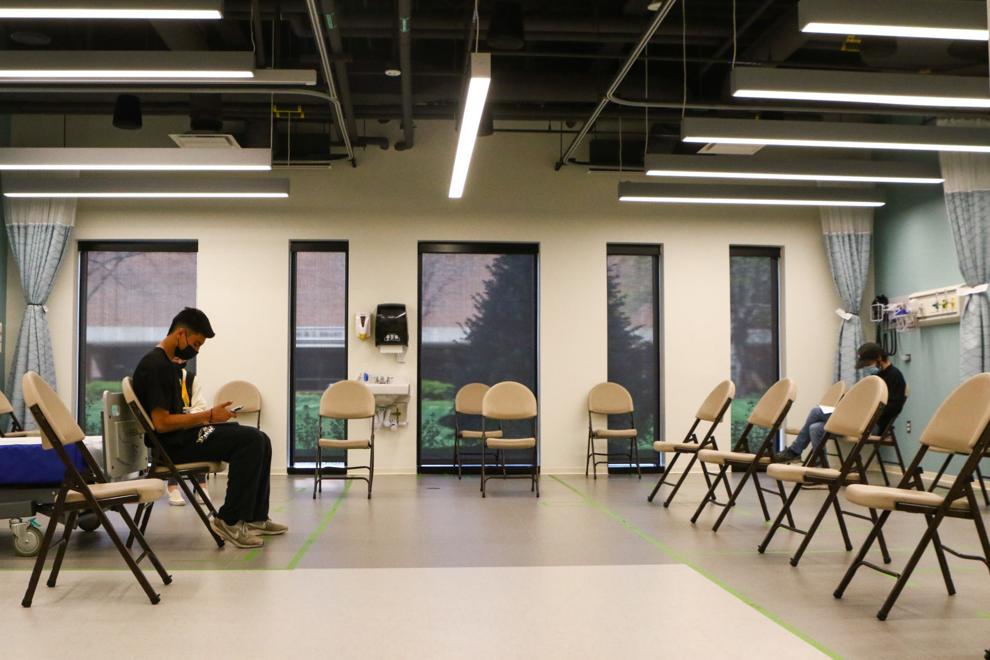 PNW nursing school hosts vaccine clinic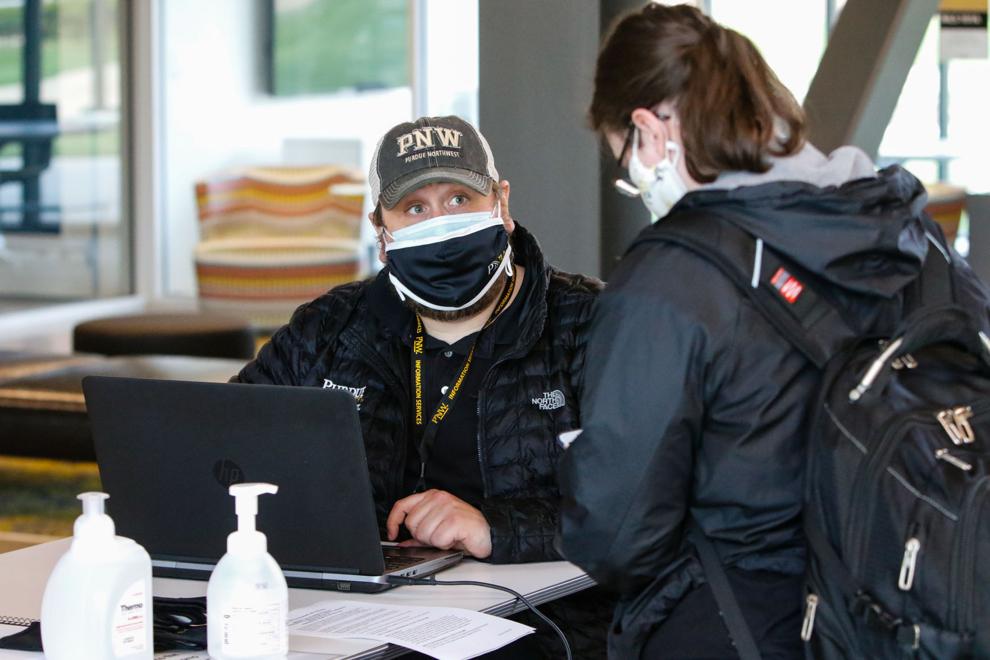 PNW nursing school hosts vaccine clinic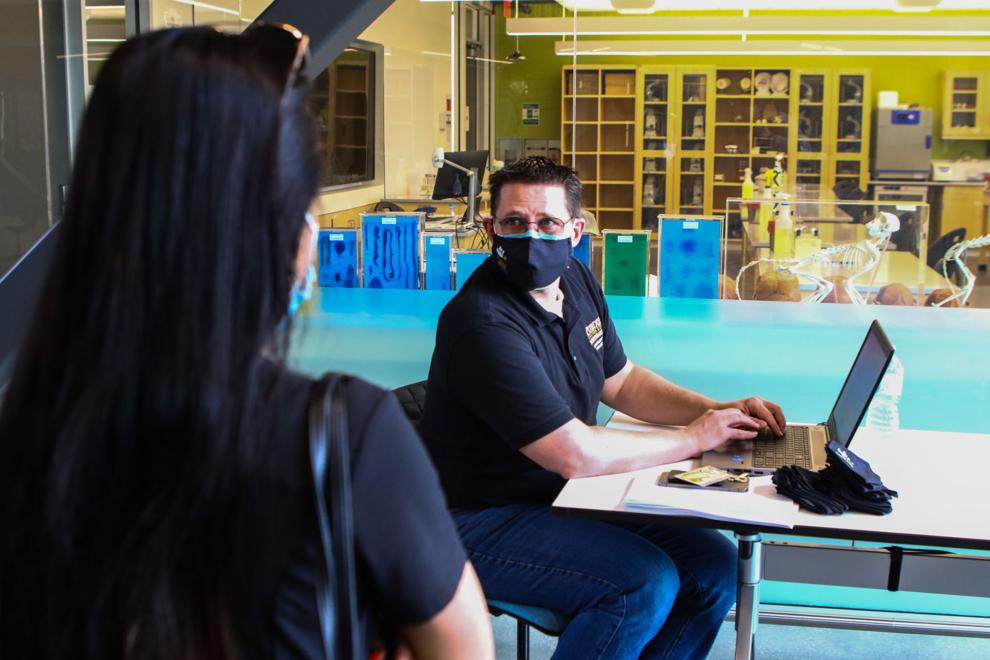 PNW nursing school hosts vaccine clinic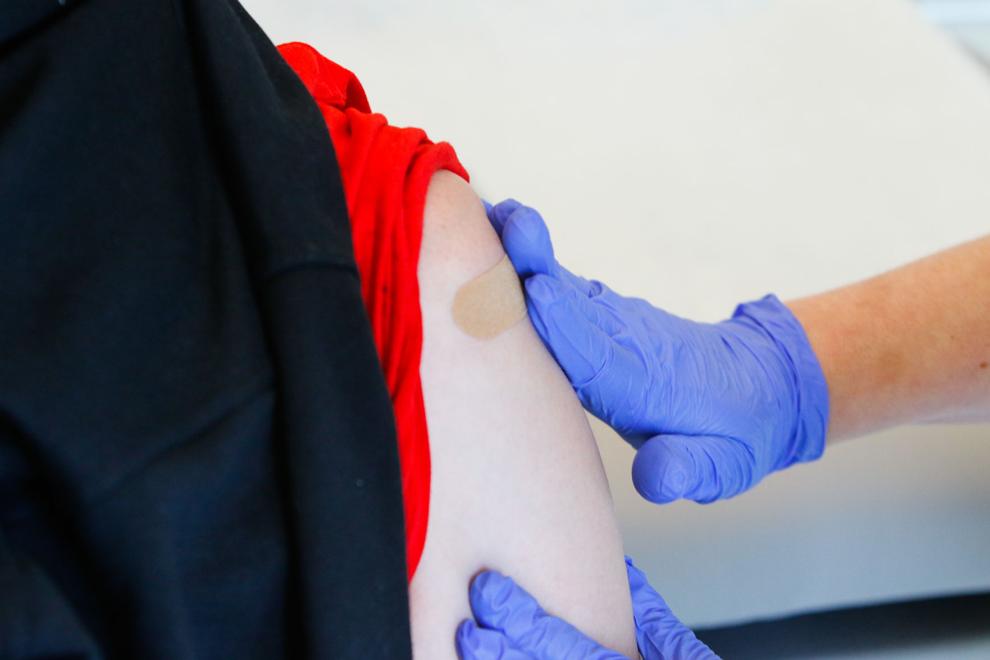 PNW nursing school hosts vaccine clinic