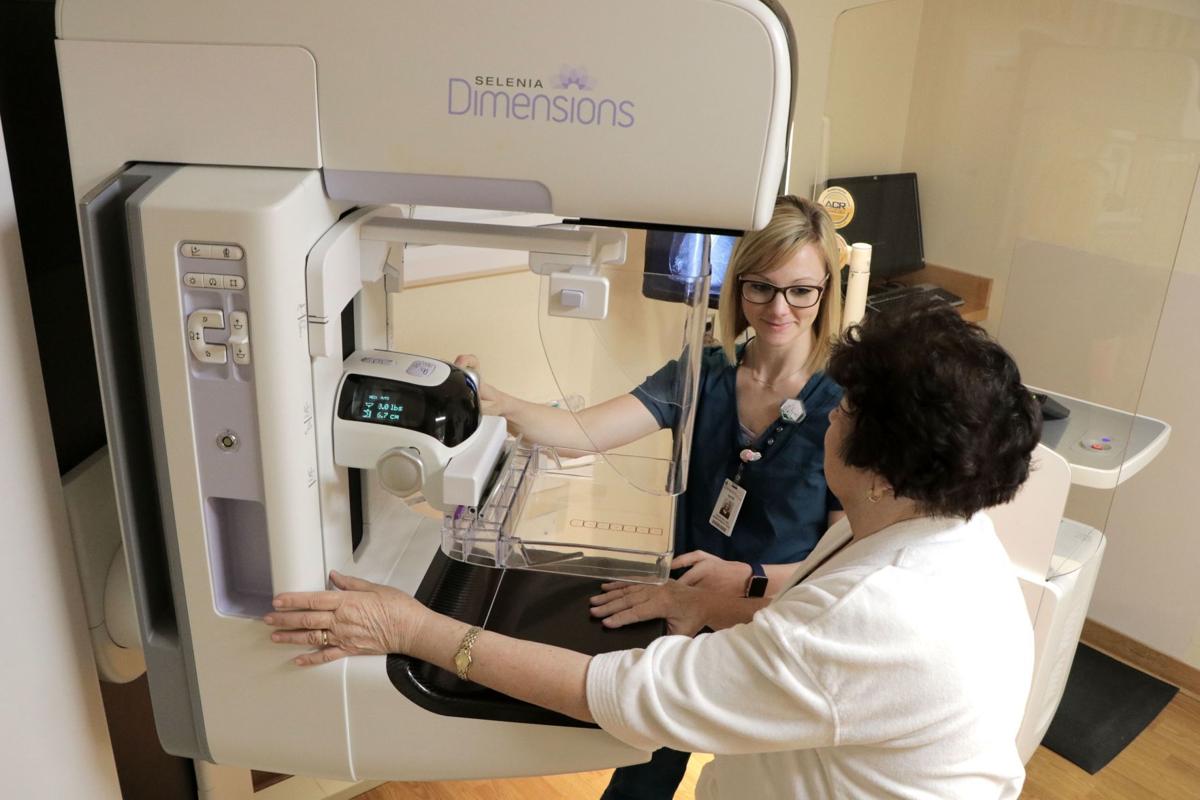 Illiana Heating & Air Conditioning joined the fight against breast cancer by donating to Community Hospital's Women's Diagnostic Center in Munster.
The family-owned and -operated heating and air conditioning business in Cedar Lake recently contributed $4,650 to help uninsured patients in need of diagnostic imaging get screened for breast cancer.
"Early detected breast cancers can be treated very successfully, and this funding enables us to serve many with the care they need," said Dr. Mary Nicholson, medical director of the Women's Diagnostic Center at 10020 Powers Drive in Munster. 
Illiana Heating & Air Conditioning has been contributing to the Women's Diagnostic Center since 2011, helping women in need get diagnostic imaging they otherwise would not have been able to afford. More than one turned out to be positive for breast cancer, so the contributions potentially have helped to save lives.
The Women's Diagnostic Center of Community Hospital has 3D mammography with same-day results that helps patients get diagnosed early. They can start treatment within days of a positive diagnosis, containing the cancer before it spreads if detected early enough.
"We strive to ease our patients' minds, alleviate their stress and fear, and replace it with confidence in high-quality care that's close to home," Nicholson said.
Gallery: Babies don Baby Yoda caps at Franciscan Health hospitals
The force was strong with a group of newborn Jedis Thursday. The babies born at Franciscan Health hospitals in the Region were gifted Baby Yoda hats on their first day on Earth. Adorable, they are. Their photos here, you can see.