At least 3,000 Hoosiers are likely to spend their holidays lying alone in an overcrowded hospital struggling to breathe due to COVID-19.
Data released by the Indiana Department of Health show 3,058 people were hospitalized in Indiana on Tuesday due to the coronavirus — the highest number of COVID-19 hospitalizations since Dec. 22, 2020.
It was the second consecutive day where Indiana's COVID-19 hospitalization count exceeded 3,000. Records show the number of COVID-19 patients admitted to Indiana hospitals has increased 66% in the past three weeks, and 137% since Nov. 1.
Statewide, just 19% of intensive care unit hospital beds are classified as "available." That translates to 47 vacant ICU beds in all of Northwest Indiana, according to the state health agency.
In fact, the Indiana Hospital Association and other statewide medical organizations last month warned the surging number COVID-19 infections in Indiana — particularly among the unvaccinated — mean health care providers may be unable to treat everyone needing medical services in the months ahead.
Data show another 4,732 COVID-19 infections were confirmed Tuesday, bringing the total number of unique cases in Indiana since the start of the pandemic to a mind-boggling 1.17 million.
The state also tallied 87 additional deaths due to COVID-19. The coronavirus has now killed 18,272 Hoosiers when confirmed (17,649) and suspected (623) COVID-19 deaths are combined.
State and local health officials are urging Hoosiers to protect themselves from COVID-19 by getting vaccinated as soon as possible and getting a COVID-19 vaccine booster shot when they are eligible.
The free COVID-19 vaccine is available to anyone age 5 and up at more than 1,400 pharmacies, health clinics and hospitals across the state — often without an appointment. A full list of COVID-19 vaccine sites is available online at ourshot.in.gov.
Since the start of the pandemic, unvaccinated Hoosiers have accounted for 97.6% of COVID-19 infections, 99.95% of COVID-19 hospitalizations and 99.97% of COVID-19 deaths, according to the Indiana Department of Health.
At the same time, more 3.5 million Hoosiers have gotten vaccinated against COVID-19 since the vaccine first became available exactly one year ago.
In Northwest Indiana that includes 52.7% of Lake County residents age 5 and up, 58.4% in Porter County, 53.3% in LaPorte County, 39.3% in Newton County and 43.7% in Jasper County.
According to the Indiana Department of Health, the statewide vaccination rate (age 5+) stands at 54%, while the adult vaccination rate (18+) is 60.9% — the 43rd lowest vaccination rate out of the 50 states.
Indiana's comparatively low vaccination rate and surging COVID-19 case count is perhaps most dramatically visualized in the state health agency's color-coded county map of COVID-19 spread.
Forty-five of the state's 92 counties, including Porter, LaPorte, Newton and Jasper, are classified as "red," meaning uncontrolled spread of the coronavirus.
Another 46 counties, including Lake, are one notch lower for COVID-19 spread at "orange." Only tiny Ohio County in the southeast corner of the state is "yellow." No counties are at the ideal "blue" designation.
In response to the continuing COVID-19 emergency, the Lake County Commissioners voted Wednesday to continue requiring face masks be worn in county government buildings until at least Jan. 21.
Masks also are mandated in Porter County government buildings.
Gallery: COVID-19 vaccine administered at PNW's College of Nursing
PNW nursing school hosts vaccine clinic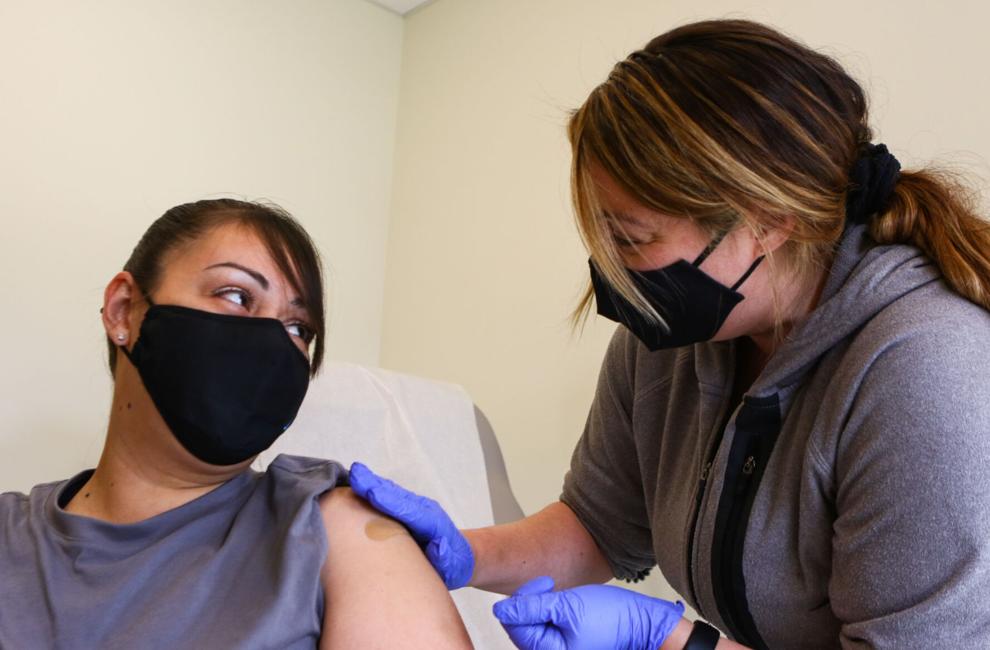 PNW nursing school hosts vaccine clinic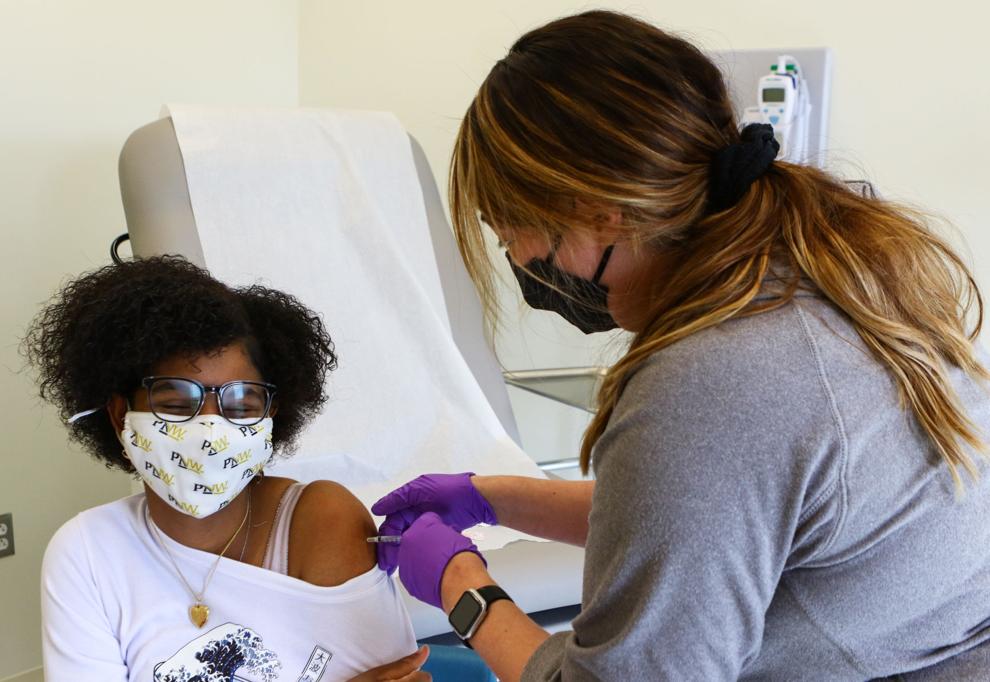 PNW nursing school hosts vaccine clinic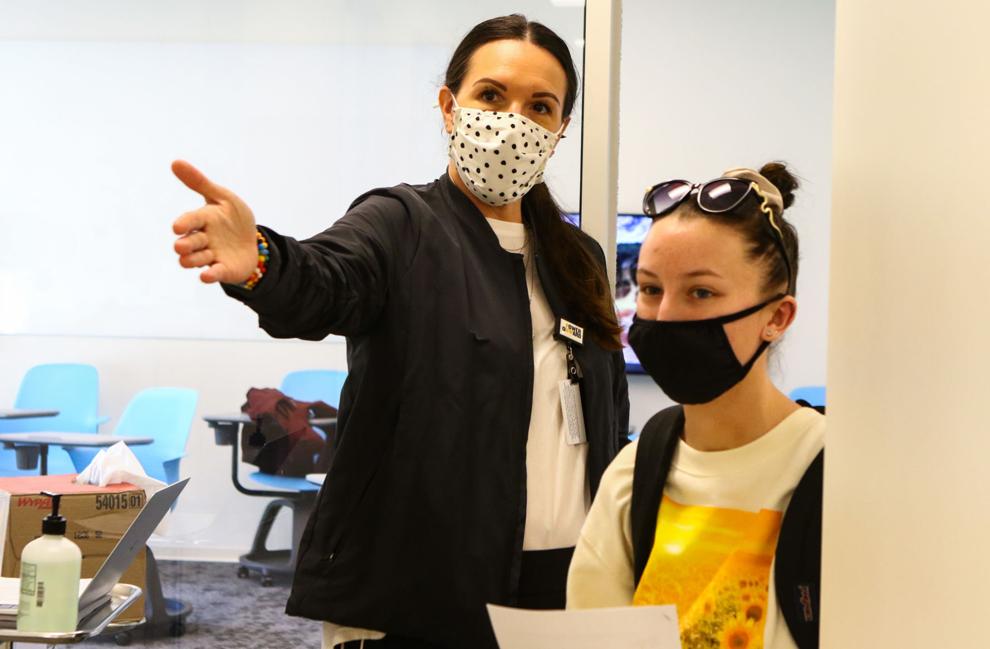 PNW nursing school hosts vaccine clinic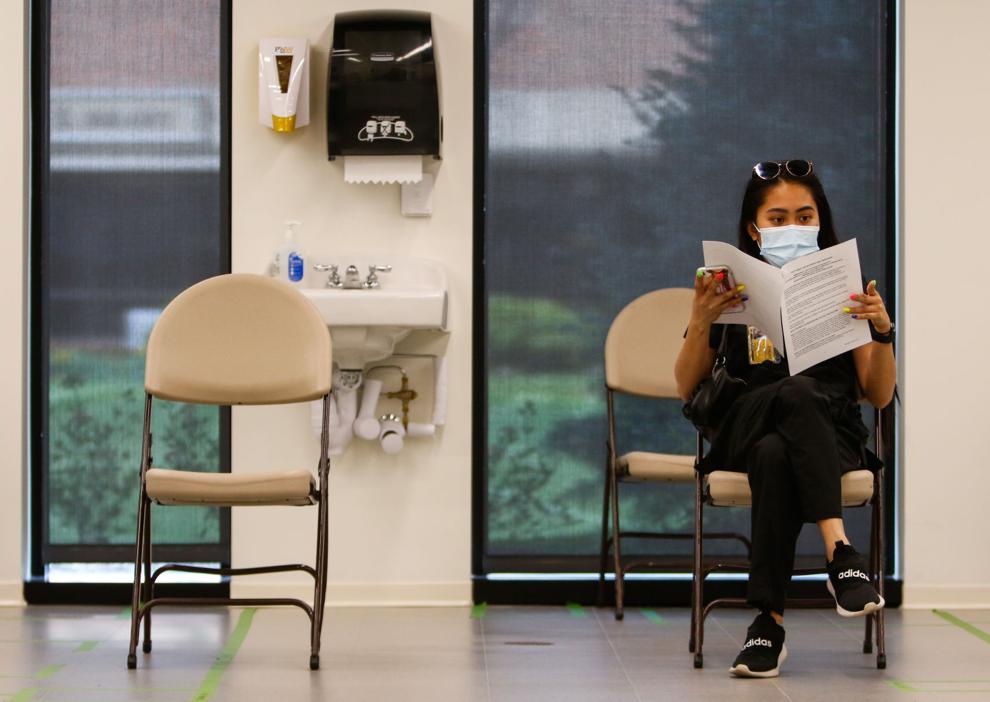 PNW nursing school hosts vaccine clinic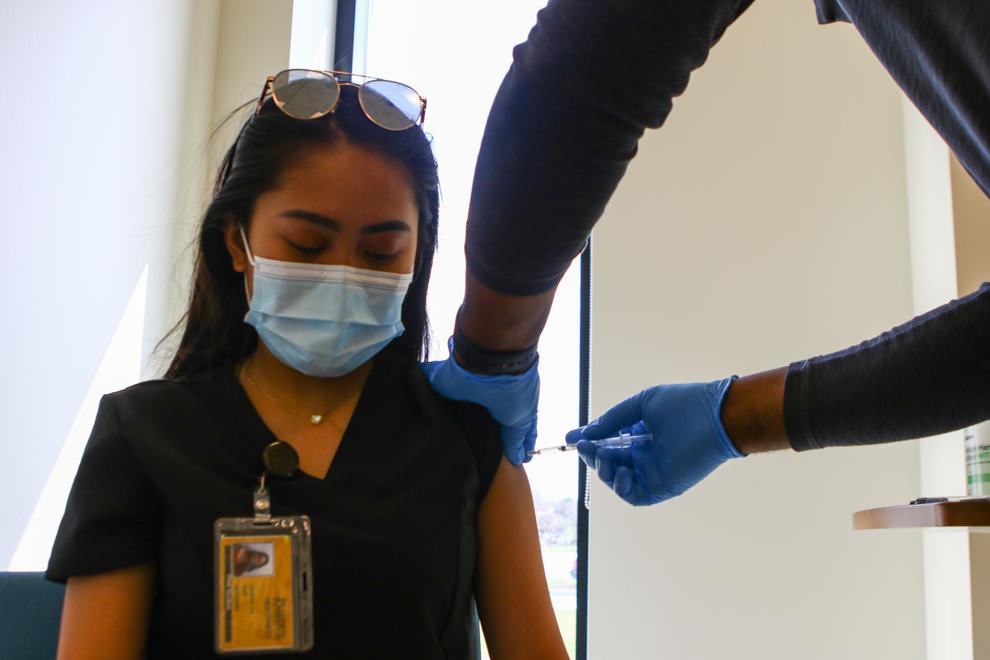 PNW nursing school hosts vaccine clinic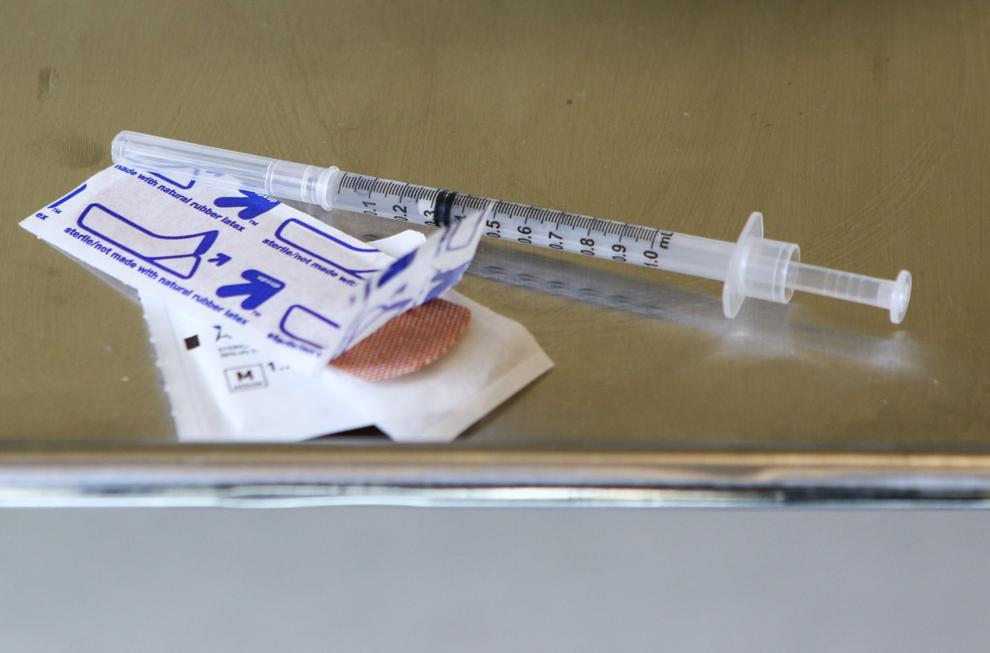 PNW nursing school hosts vaccine clinic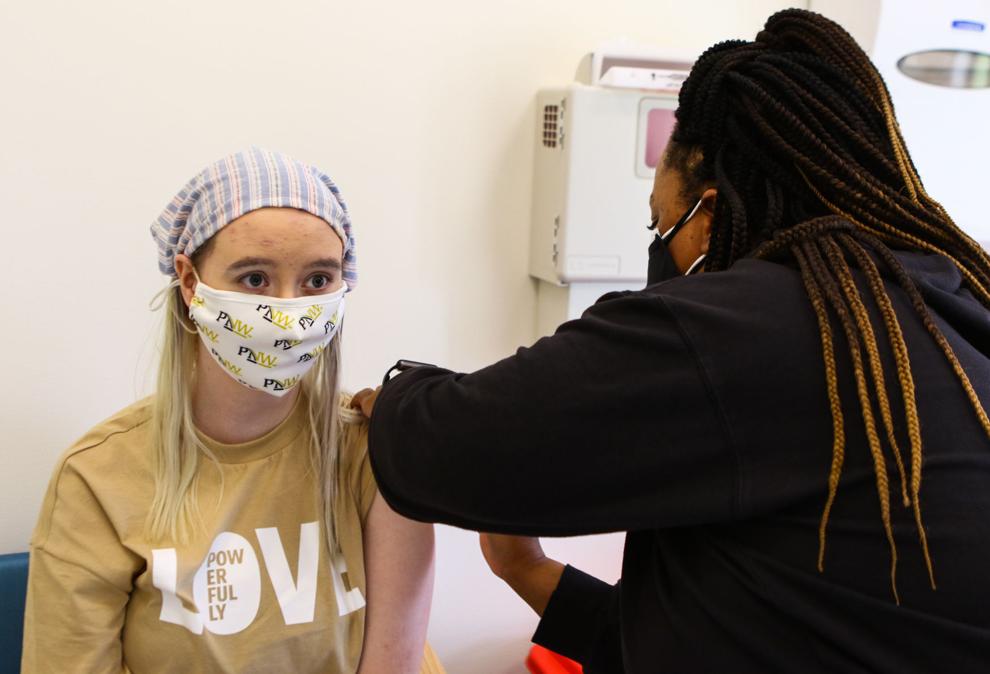 PNW nursing school hosts vaccine clinic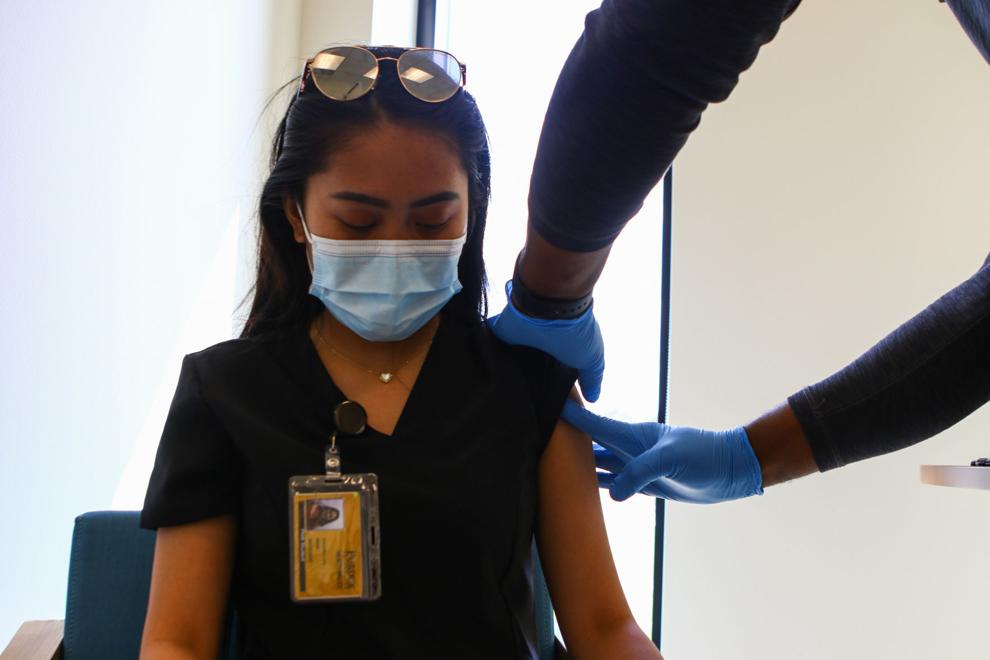 PNW nursing school hosts vaccine clinic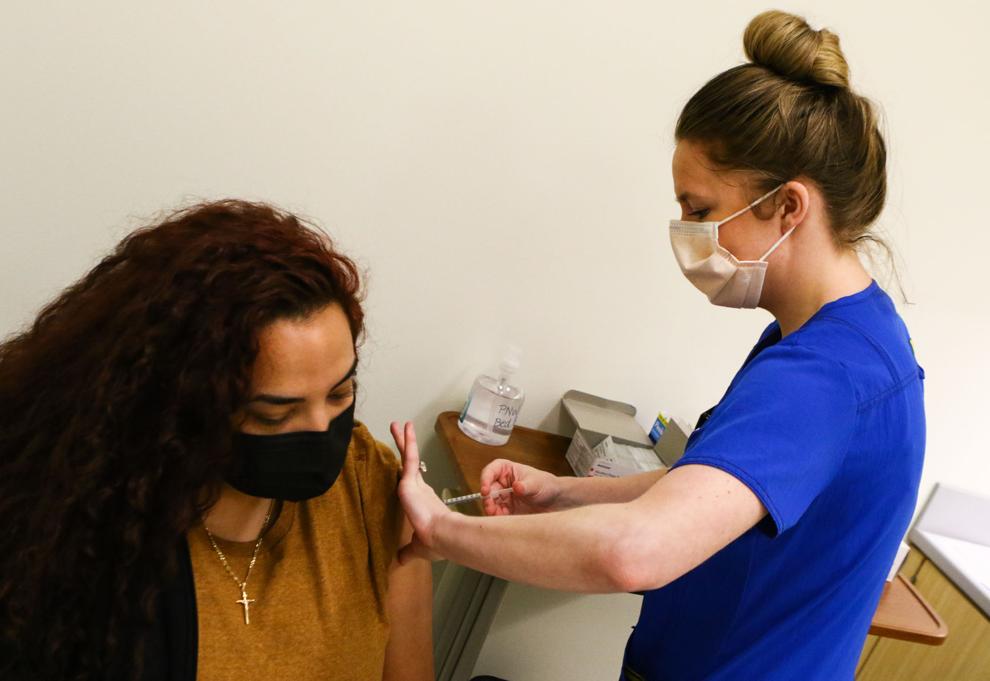 PNW nursing school hosts vaccine clinic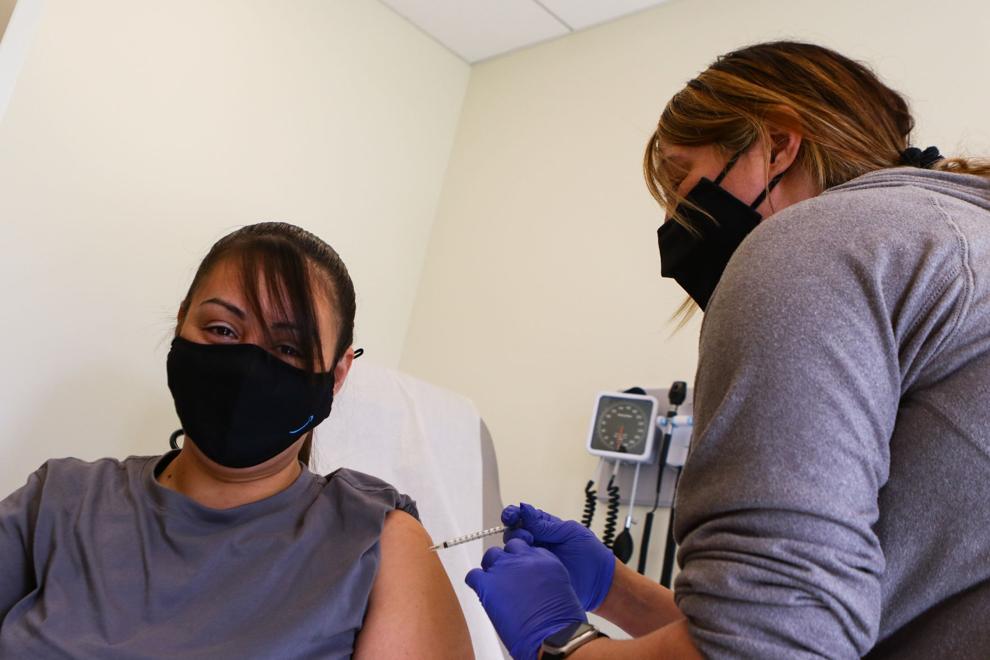 PNW nursing school hosts vaccine clinic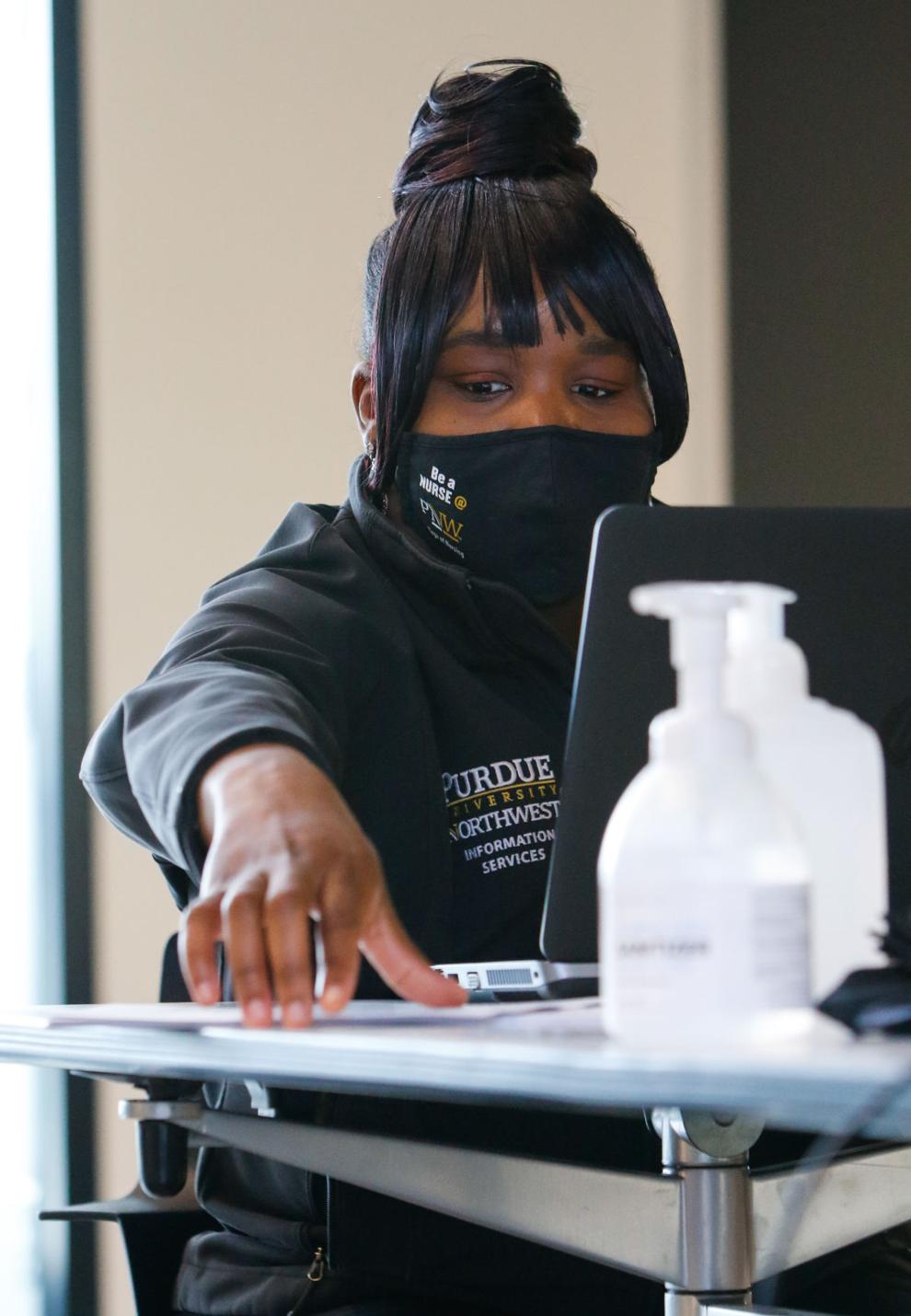 PNW nursing school hosts vaccine clinic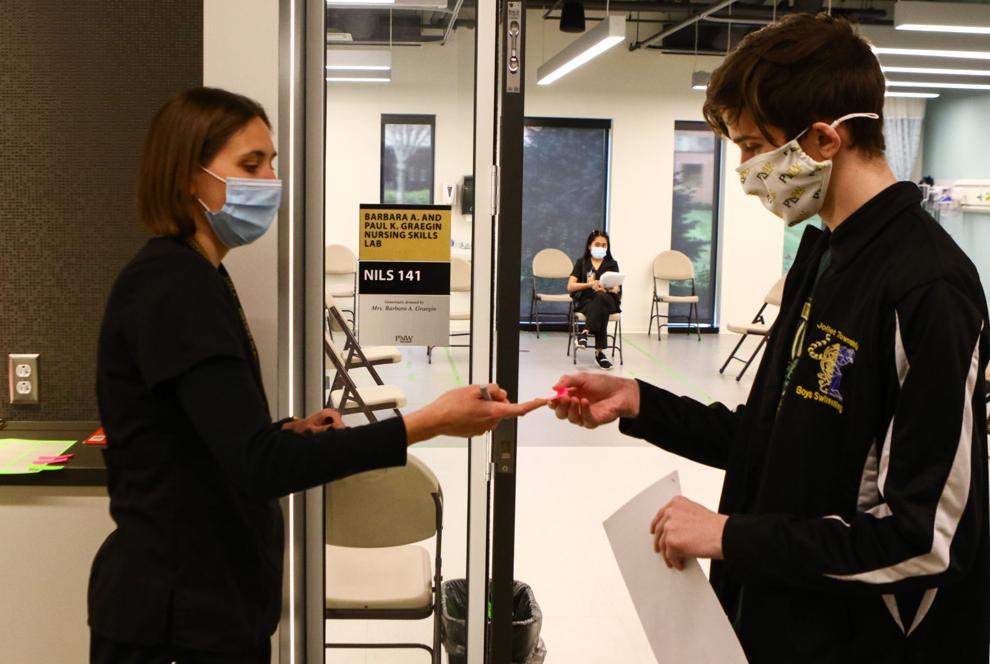 PNW nursing school hosts vaccine clinic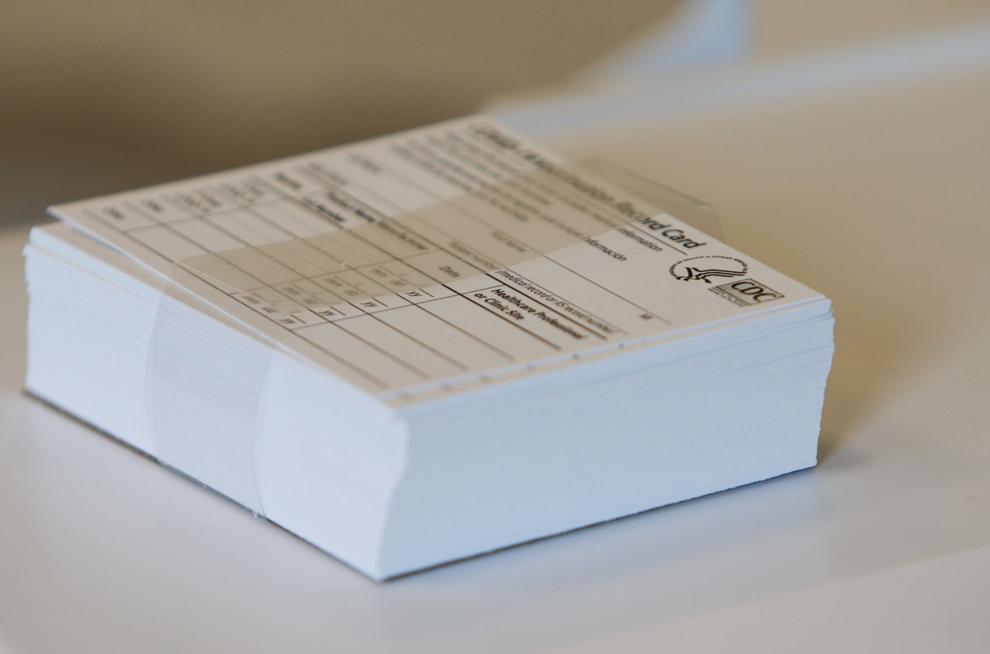 PNW nursing school hosts vaccine clinic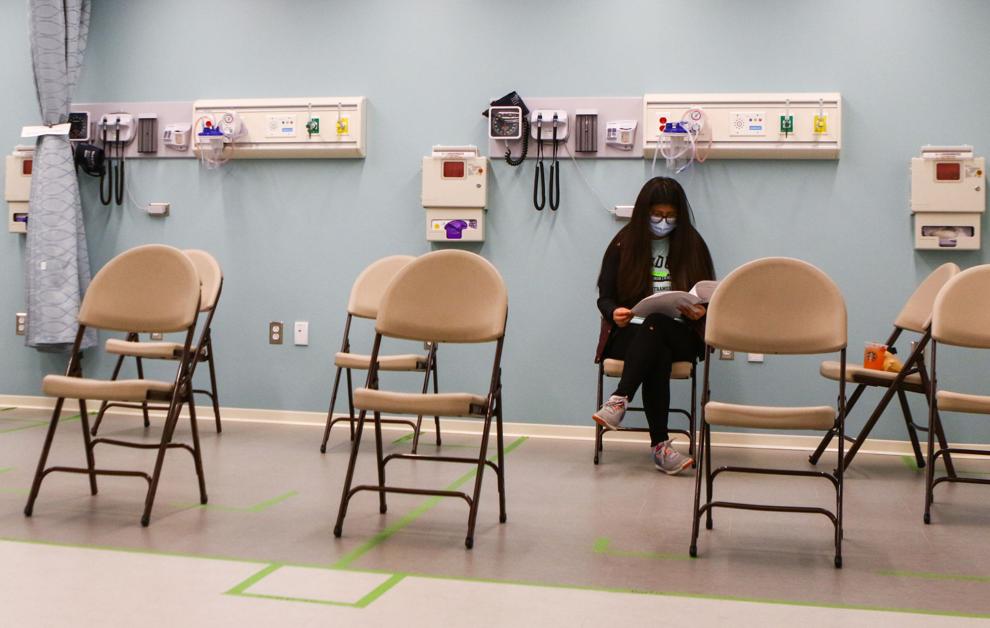 PNW nursing school hosts vaccine clinic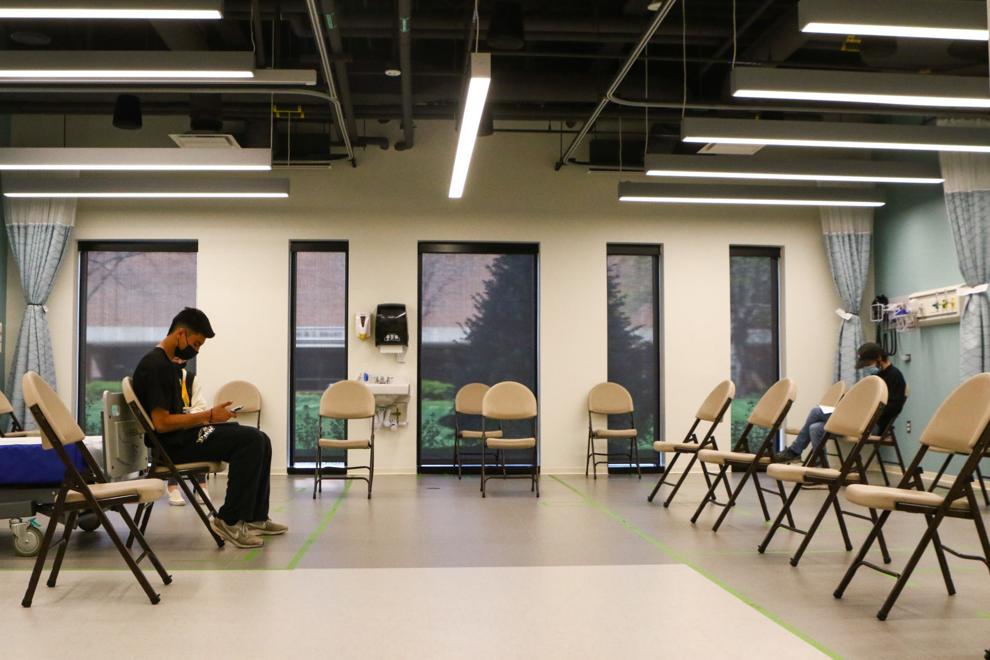 PNW nursing school hosts vaccine clinic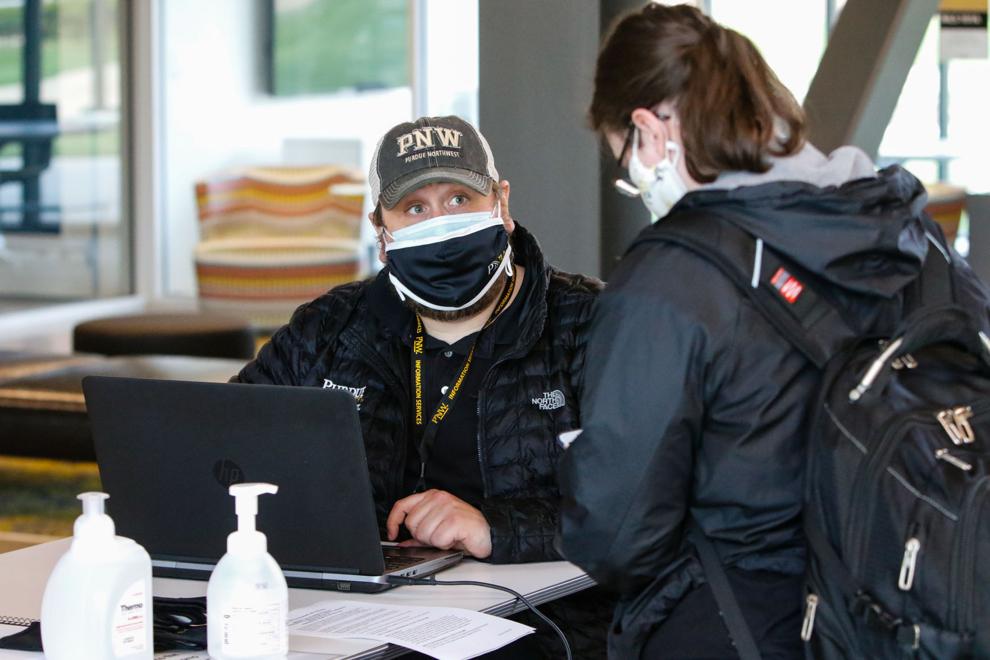 PNW nursing school hosts vaccine clinic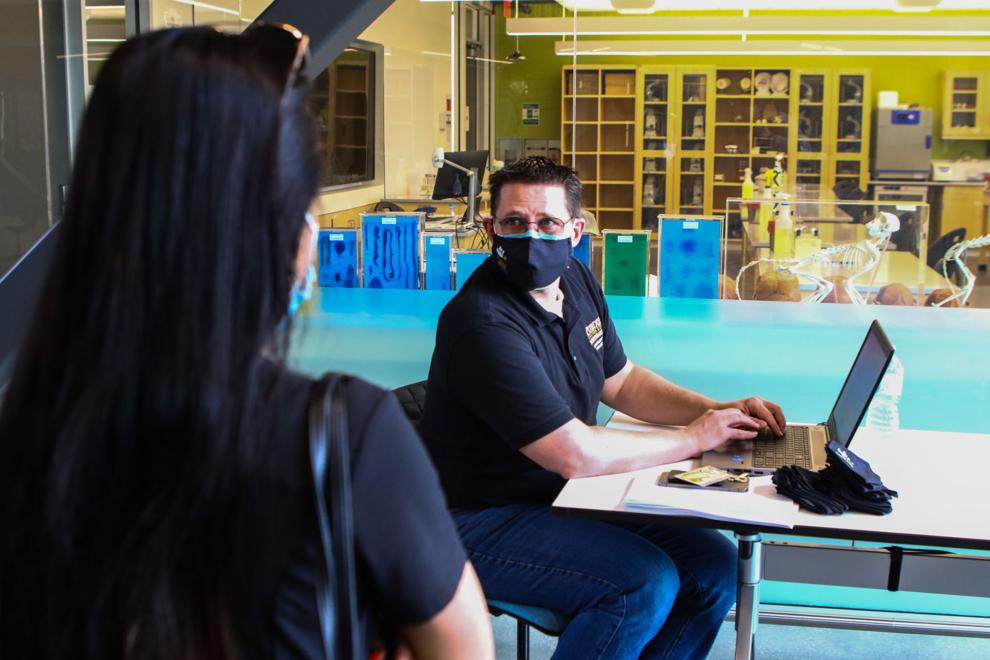 PNW nursing school hosts vaccine clinic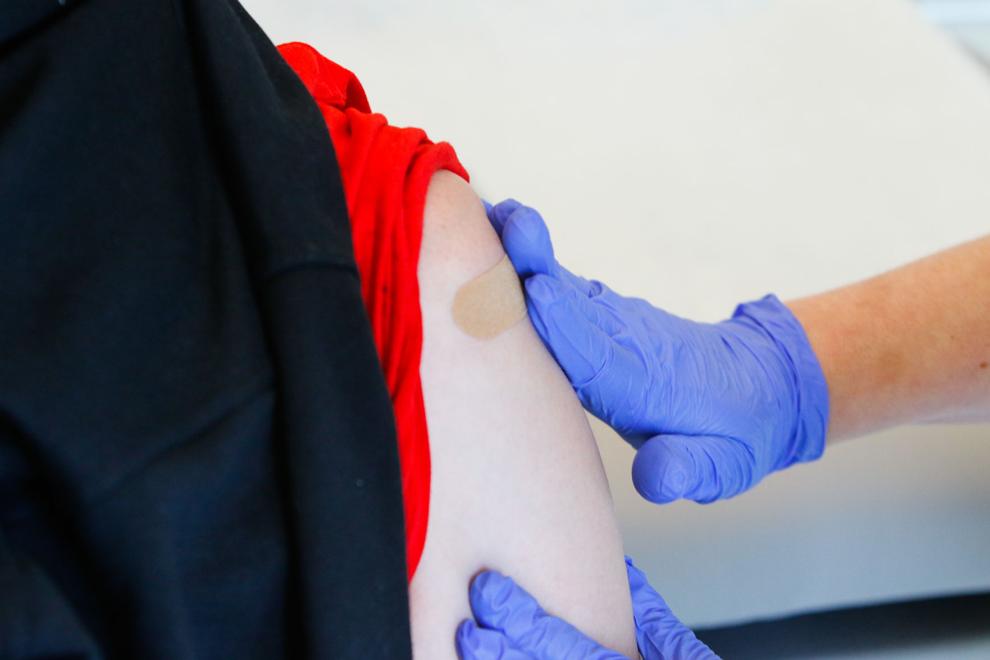 PNW nursing school hosts vaccine clinic