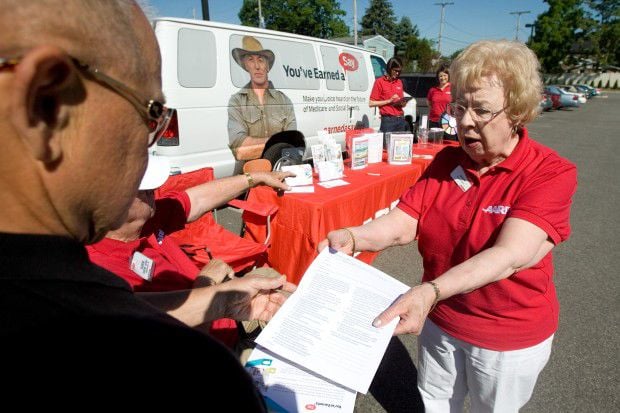 Indiana ranked worst in the nation in a recent study of long-term care for seniors and people with disabilities.
The study looked at affordability and access, choice of setting and provider, quality of life and quality of care, support for family caregivers and effective transitions.
"One of the things that's really clear is that change needs to happen quickly," said Kristen LaEace, CEO of the Indiana Association of Area Agencies on Aging.
"It would appear one of the reasons why we haven't made improvements is other states are changing and adapting faster than we are. It doesn't necessarily mean we haven't made improvements. It means other states are outpacing us."
In the study's subcategories, Indiana did best in the percentages of nursing home residents with low-care needs (11th), who successfully transitioned back to the community (17th) and who received an antipsychotic medication (19th).
The state fared worst in the percentage of people first receiving services in the community (50th), number of people with disabilities directing their own services (49th), percentage of home health patients with a hospital admission (48th), and percentage of new nursing home stays that lasted 100 days or more (48th).
The report indicates that Indiana lacks community-based long-term care services.
"We know that 90 percent of Hoosiers want to age in their homes and community," said Sarah Waddle, state director for AARP Indiana.
"In order to do that, there has to be a wide variety of services and supports in the community to help people stay at home: home care, adult day care, support for caregivers. Nursing homes are very important ... but a lot of times people are still able to live in their homes and communities, and often it's cheaper to do so."
She noted that a new law, House Bill 1493, directs the state's Division of Aging to develop a plan to expand the state's community- and home-based services for seniors and people with disabilities.
State Rep. Charlie Brown, D-Gary, said many lawmakers brag about the state's roughly $2 billion budget reserve yet don't provide adequate resources for long-term care and public health in general.
"We are saving taxpayers money, but we are endangering the (lives) of our most fragile citizens," he said.
LaEace said Indiana could benefit from, like some other states, having a long-term care czar or commission to oversee all these issues. Right now, long-term care is managed by a variety of state agencies — the Indiana State Department of Health, Department of Insurance, and Family and Social Services Administration — making policies harder to change, she said.
She said the state also could better fund its long-term care personnel and home care workforce, both of which are understaffed, and provide a tax credit to caregivers who tend to loved ones.
She also noted that the U.S. Senate's plan to repeal and replace the Affordable Care Act is projected to cut funds to Medicaid, which pays for most of the long-term care services in the state.
"That could set Indiana back years," she said.
The study found that if Indiana improved its performance to the average of the top five states, about 159,000 more affordable housing units would be available for long-term care; roughly 110,000 more people would receive help with daily activities; about 29,000 more home health and personal care aides would be staffed; around 26,000 more adults with disabilities would get Medicaid coverage; and more than $1 trillion would go to community-based services rather than nursing homes.
Indiana had ranked 47th in the last two scorecards, done in 2014 and 2011. In the latest report, bordering states ranked 22nd (Michigan), 30th (Illinois), 34th (Ohio) and 50th (Kentucky).
The business news you need
With a weekly newsletter looking back at local history.