The upswing of coronavirus cases continues in the Region and state, according to data updated Friday evening.
State health records show a total of 2,408 Hoosiers were hospitalized with COVID-19 as of Friday. Currently 26.7% of ICU beds are in use by coronavirus patients with 20% of ICU beds in the state available. There are 9.5% of the state's ventilators in use by coronavirus patients with 70.4% of ventilators available. 
The color-coded classifications for Indiana's 92 counties has shifted from orange to red in some instances, with none of the counties in the blue or yellow designations, showing a continuing increase of infections. 
Currently, 17 of the state's 92 counties are at the worst-possible "red" rating, indicating uncontrolled spread of the coronavirus, including most counties in northeast Indiana.
Lake, Porter, LaPorte and Jasper counties remain in the orange designation, which indicates a 10% to 14.9% positivity rate, with Newton County now in the red rating. 
In total, COVID-19 has killed 17,117 Hoosiers since the start of the pandemic, Friday data showed. 
This includes a total of 1,254 deaths in Lake County, 386 in Porter County, 261 in LaPorte County, 52 in Newton County and 92 in Jasper County. 
Across state lines, a total of 4,969 residents in Calumet City and 4,353 residents in Lansing have tested positive for the virus. 
State health officials are urging Hoosiers age 5 and up to reduce their chances of COVID-19 infection, hospitalization and death by getting vaccinated against COVID-19, or by getting a COVID-19 booster shot for those previously vaccinated, as soon as possible.
The free COVID-19 vaccine is available, in most cases without an appointment, at 1,488 locations across the state, including retail pharmacies, health clinics and hospitals.
A complete list of COVID-19 vaccine sites is available online at ourshot.in.gov.
Records show more than 3.4 million Hoosiers age 5 and up, or 53% of the state's eligible population, are fully vaccinated against COVID-19, including 51.8% of eligible Lake County residents, 57.3% in Porter County and 52.6% in LaPorte County.
So far, a total of 855,277 people have received a booster shot statewide. 
According to the Indiana Department of Health, unvaccinated individuals account for 98.1% of Indiana's 1.08 million total COVID-19 infections, 99.96% of COVID-19 hospitalizations and 99.98% of COVID-19 deaths since the first coronavirus case was diagnosed in the Hoosier State on March 6, 2020.
Gallery: COVID-19 vaccine administered at PNW's College of Nursing
PNW nursing school hosts vaccine clinic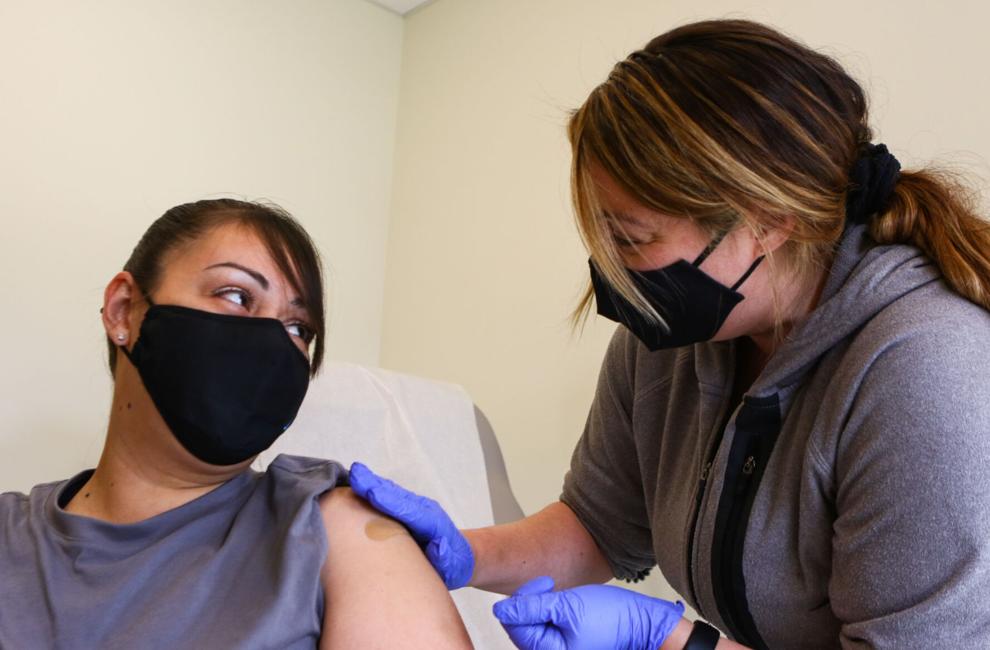 PNW nursing school hosts vaccine clinic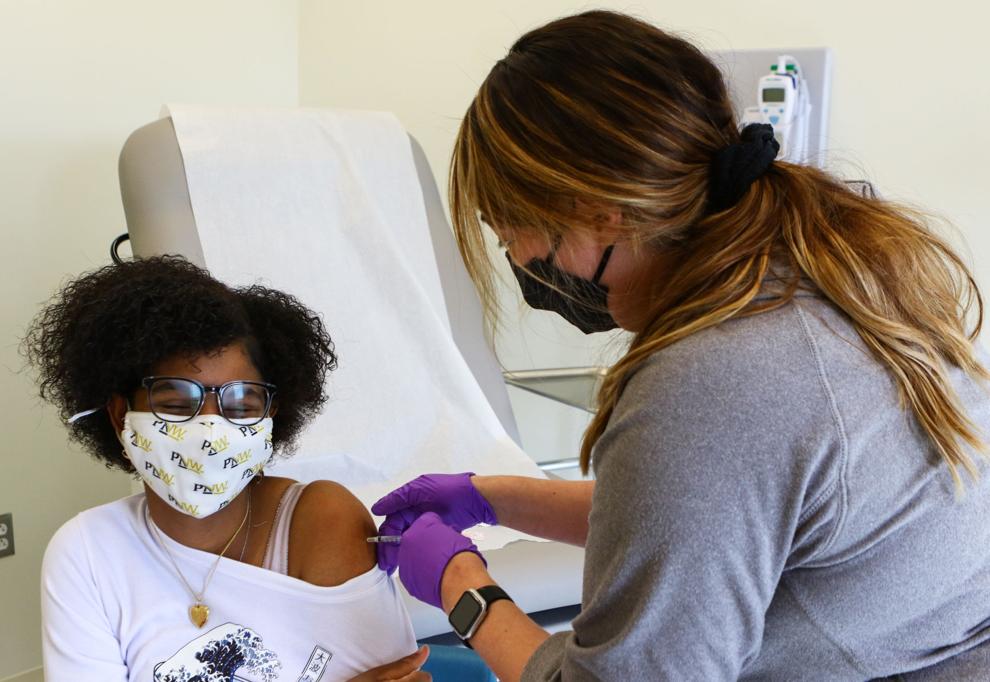 PNW nursing school hosts vaccine clinic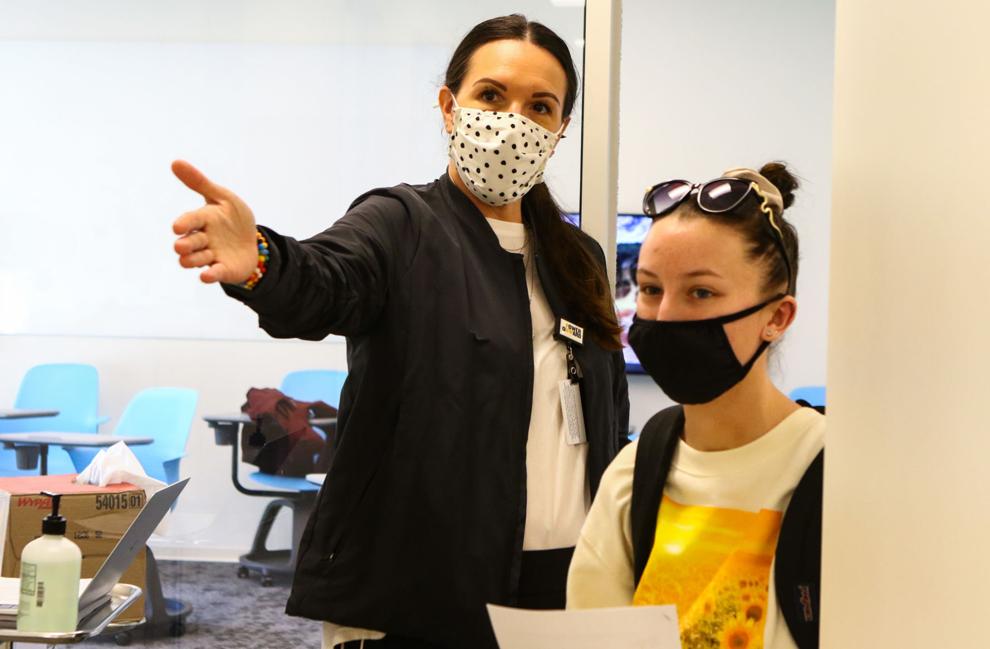 PNW nursing school hosts vaccine clinic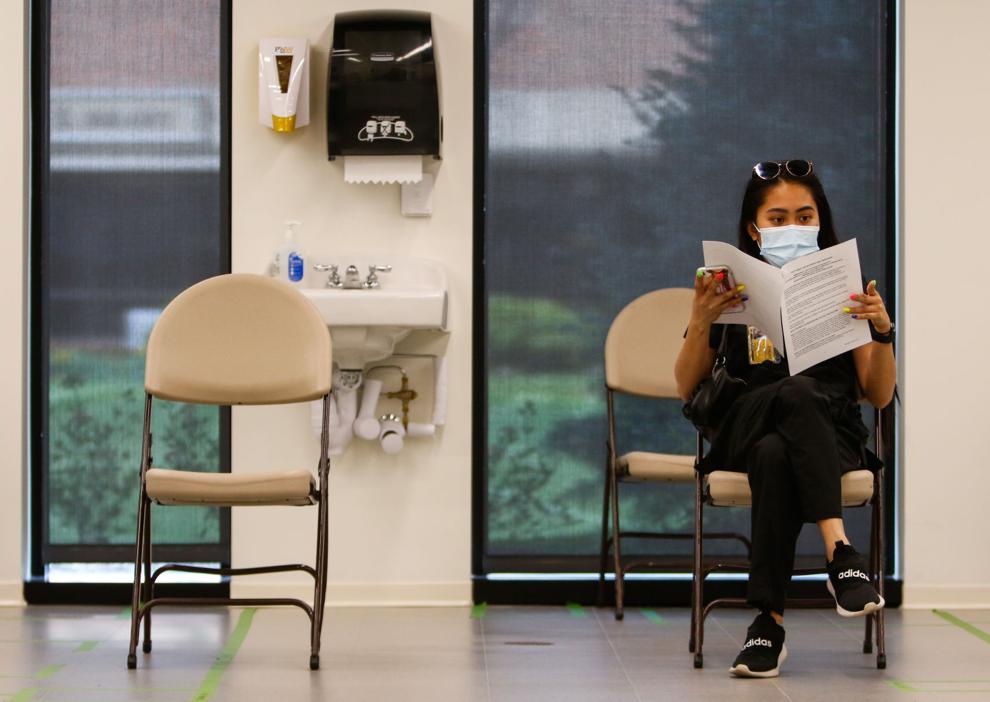 PNW nursing school hosts vaccine clinic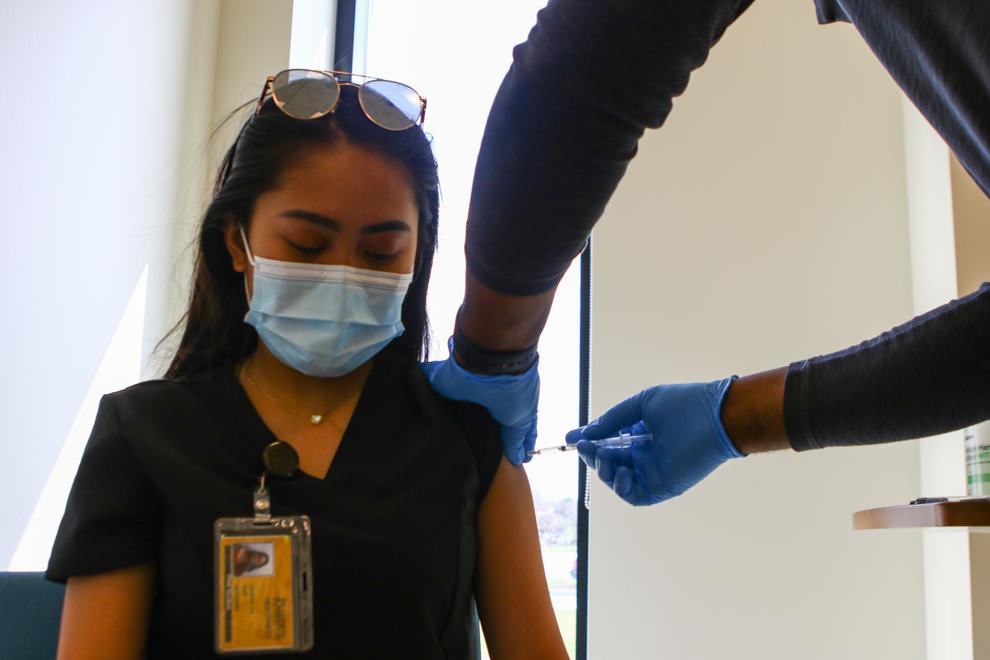 PNW nursing school hosts vaccine clinic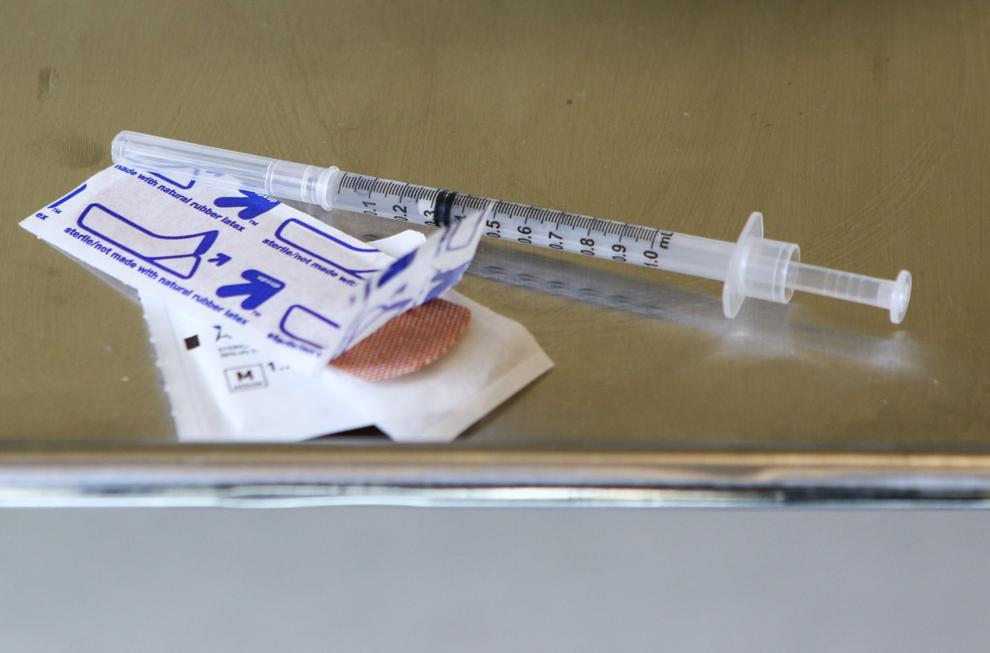 PNW nursing school hosts vaccine clinic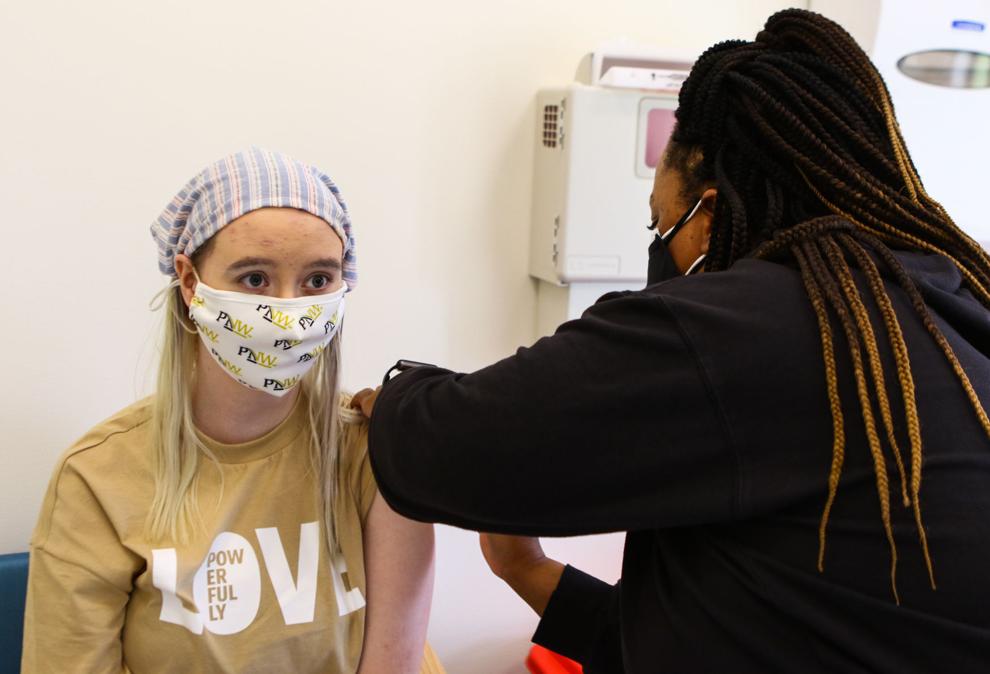 PNW nursing school hosts vaccine clinic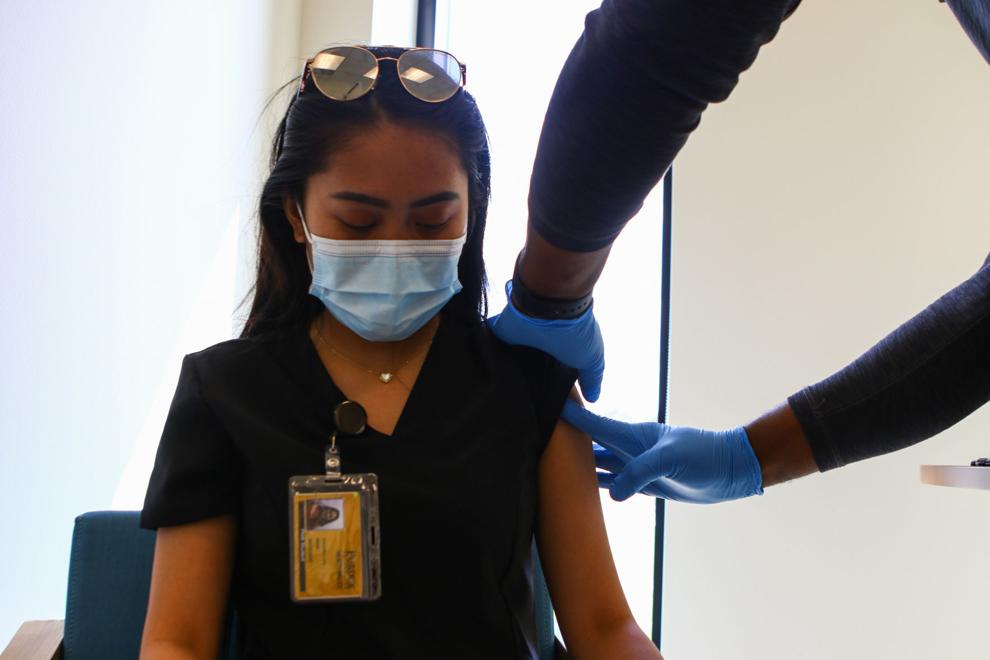 PNW nursing school hosts vaccine clinic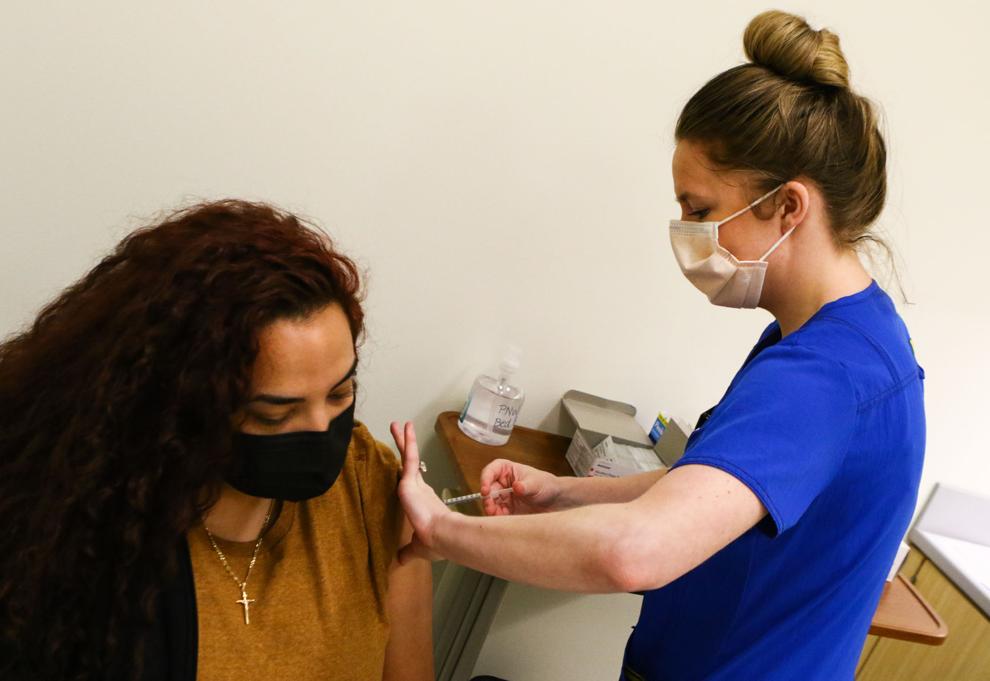 PNW nursing school hosts vaccine clinic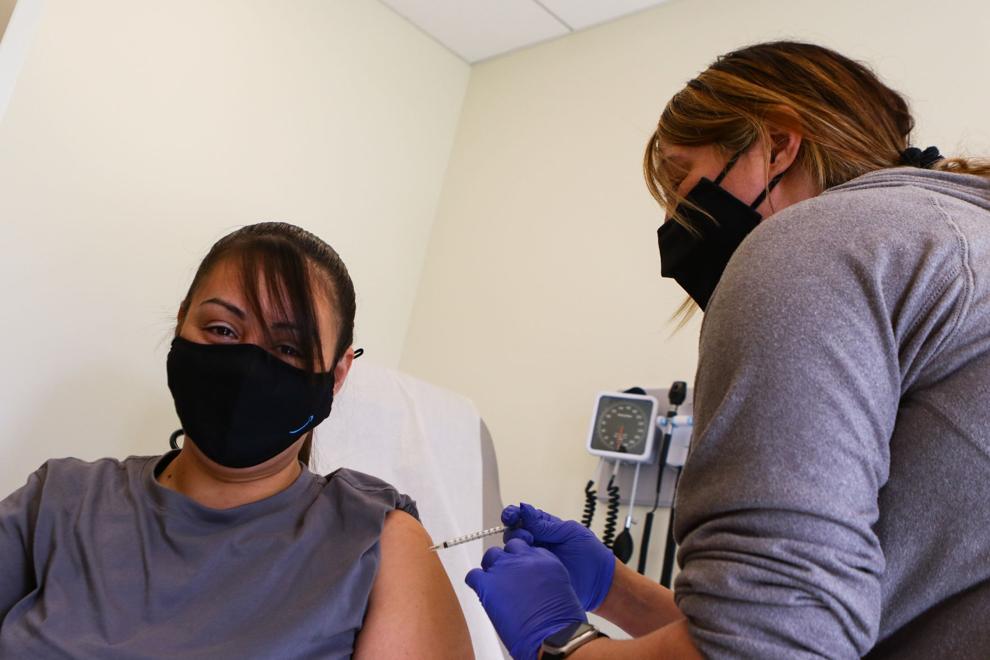 PNW nursing school hosts vaccine clinic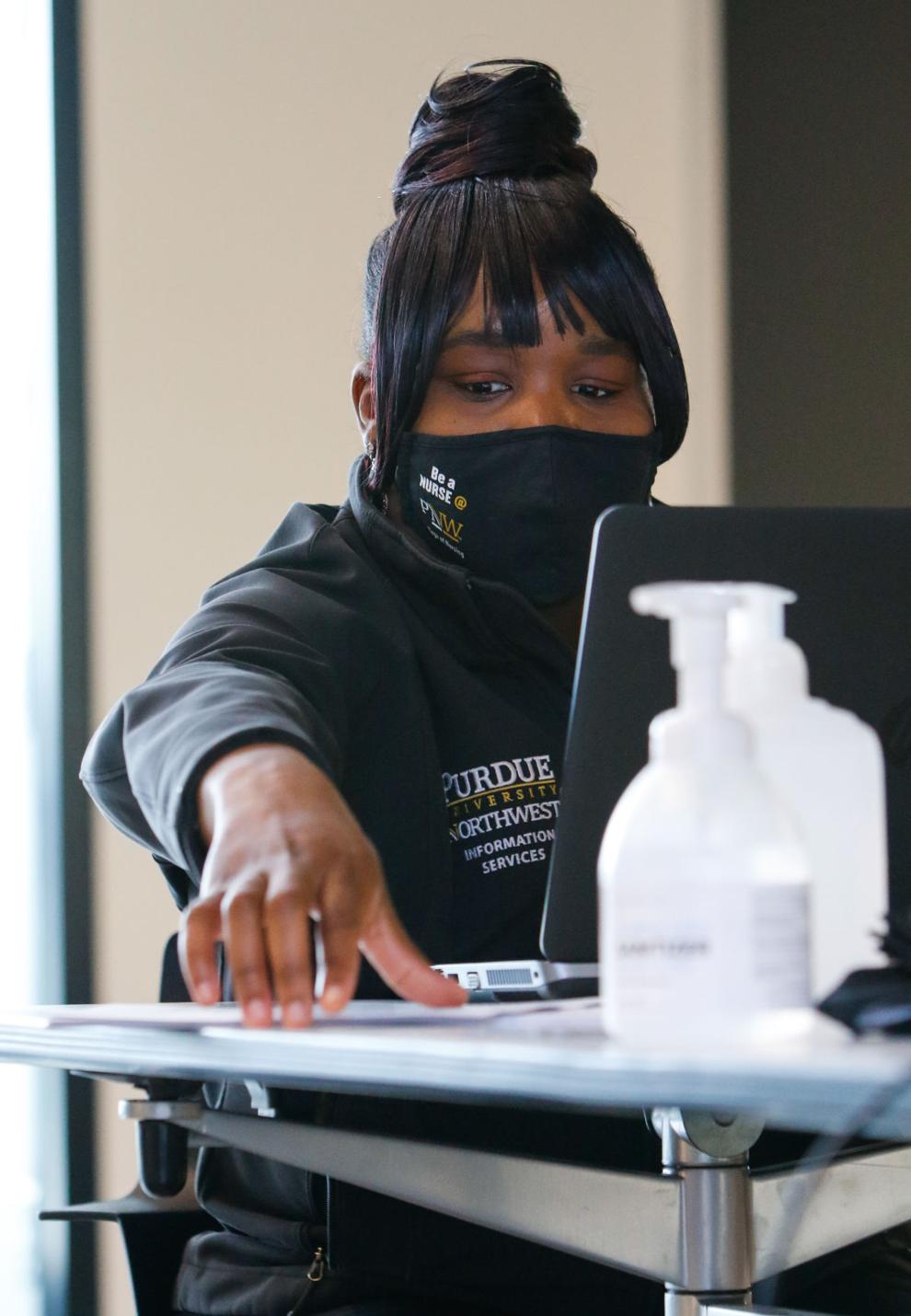 PNW nursing school hosts vaccine clinic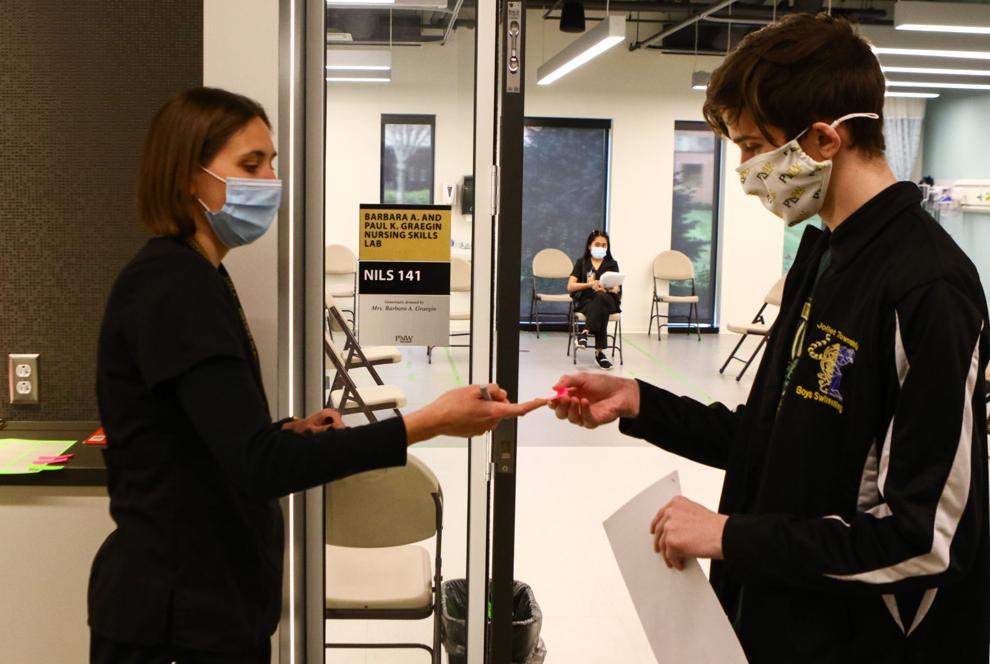 PNW nursing school hosts vaccine clinic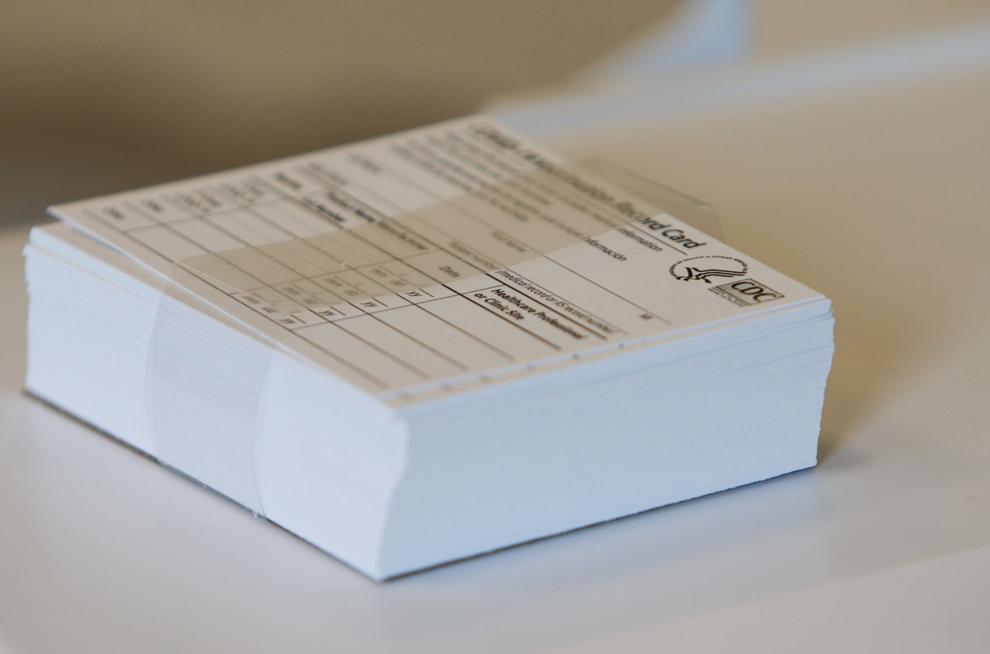 PNW nursing school hosts vaccine clinic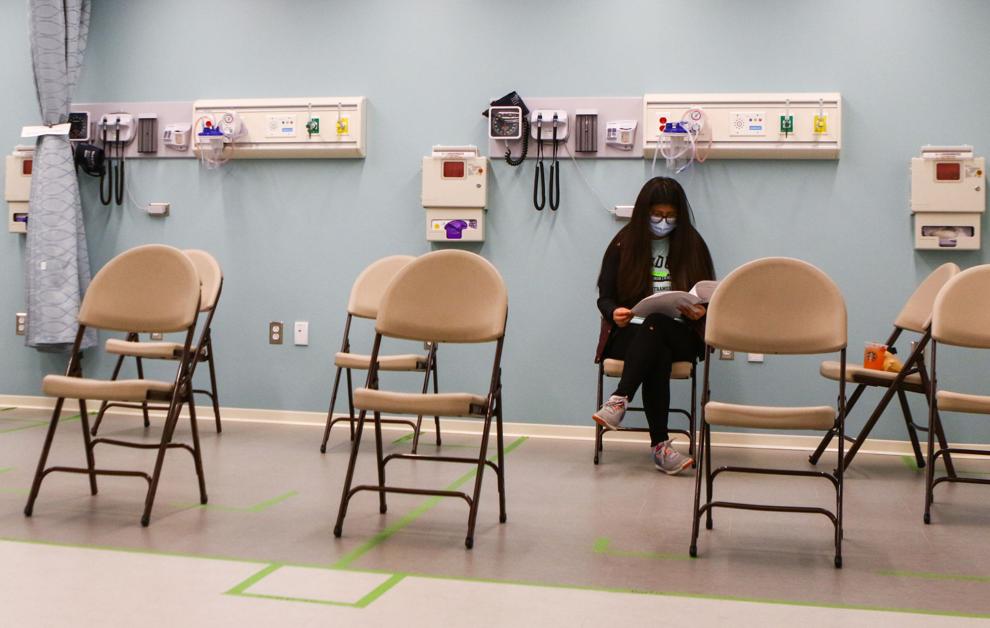 PNW nursing school hosts vaccine clinic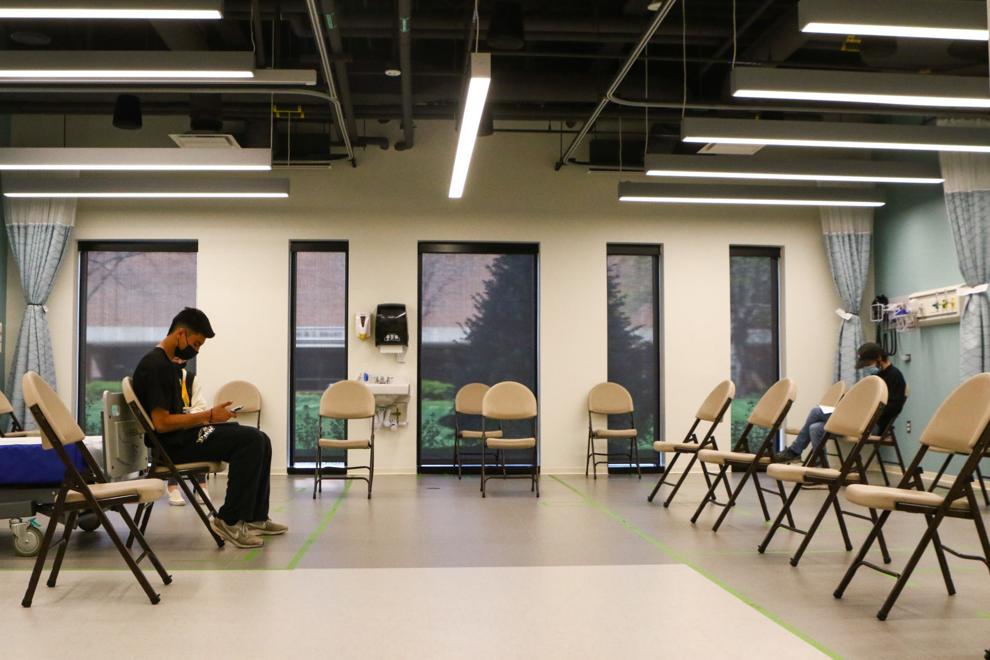 PNW nursing school hosts vaccine clinic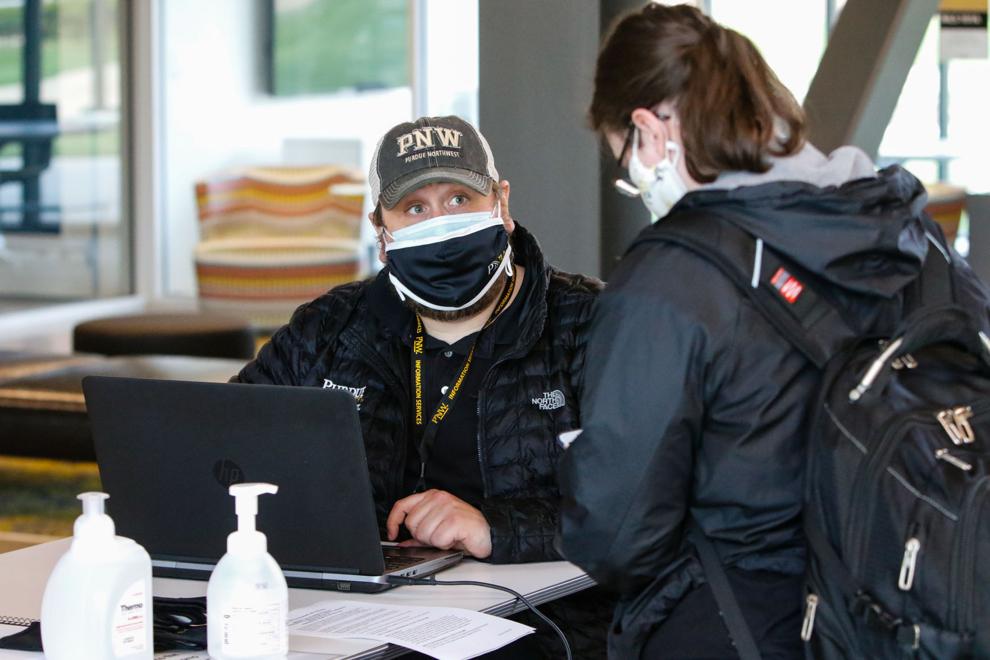 PNW nursing school hosts vaccine clinic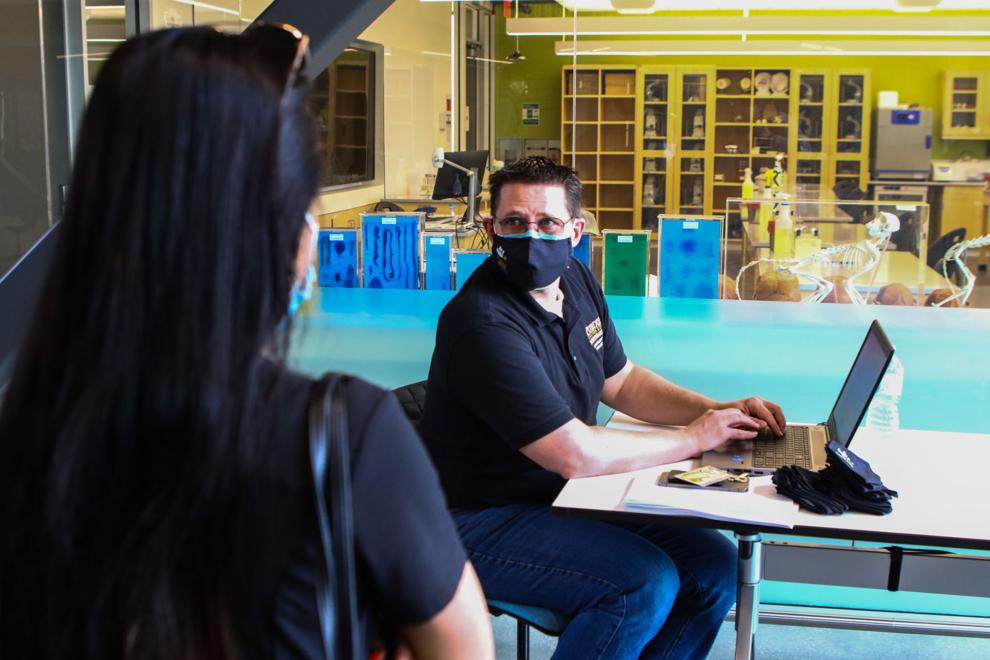 PNW nursing school hosts vaccine clinic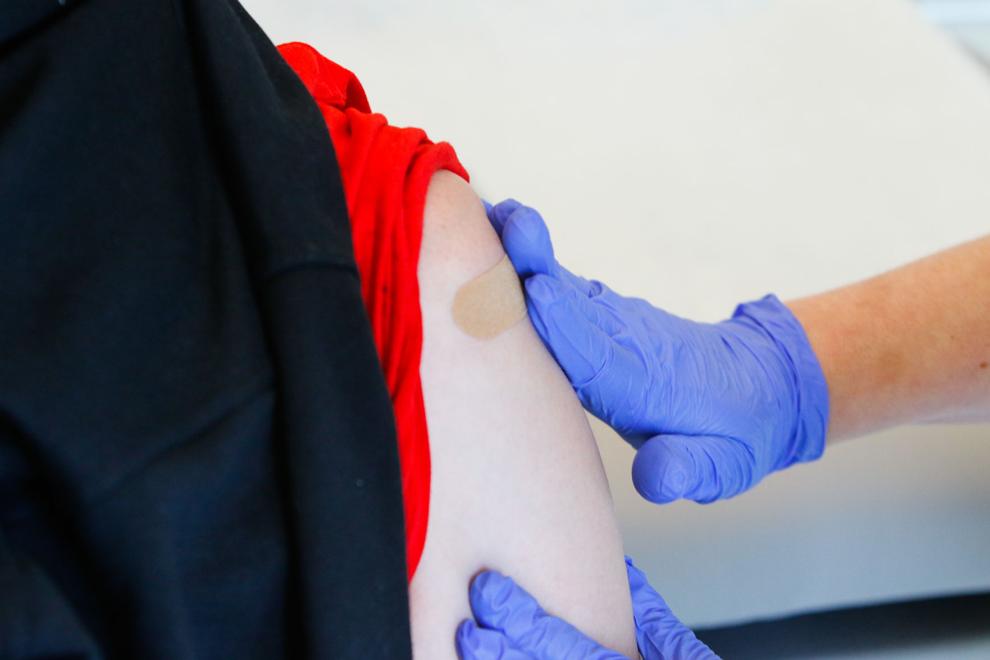 PNW nursing school hosts vaccine clinic