Over the past 90-plus years, the city of Gary has seen its population rise and fall, jobs appear then vanish, businesses open and shutter. But the hospital at Grant Street and Sixth Avenue has been a mainstay.
Will that always be the case?
Last year, Methodist Hospitals, which owns and operates the Northlake Campus in Gary, explored a partnership to strengthen itself financially at a time when smaller hospital systems have a hard time staying independent.
But in January, merger talks between Methodist and Northwest Indiana's second-largest hospital system, Franciscan Alliance, broke down.
So what does that mean for the future of Methodist and its safety-net hospital in Gary, which serves a large share of people in poverty and without health insurance?
"There will always be a hospital in Gary," said Ray Grady, president and CEO of Methodist Hospitals. "This is not a community we're going to abandon. It's an integral part of our mission. It's where our hospital was born. We have a unique commitment to this community."
Even so, Methodist, by law, couldn't abandon Gary even if it wanted to. In the 1970s, then-Mayor Richard Hatcher and others sued Methodist after it was transferring services to its Merrillville campus and looked to be leaving the city.
A federal consent decree was put into place whereby Methodist was required to provide equal services at both hospitals. The U.S. Office of Civil Rights has to approve any investments in either campus.
State Rep. Charlie Brown, for one, doesn't believe Methodist would still be in Gary if not for that decree.
"They would have been gone a long time ago," the Gary Democrat said.
That consent decree, however, was one of the points of contention in the talks between Franciscan and Methodist. Franciscan wanted to do away with it in exchange for building a new hospital in Gary; city leaders were initially reluctant but later agreed that, at the least, modifications were necessary.
Grady has said that of the 37 potential suitors for a merger, only Franciscan was willing to even honor the spirit of the consent decree, with their readiness to invest serious dollars in Gary.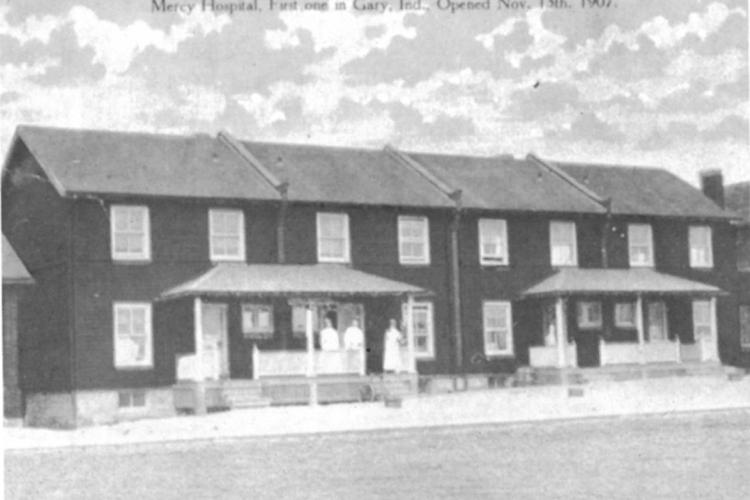 Wouldn't be the first time
Gary once had another hospital. Today its largely hollowed-out remains, a favorite spot of ghost hunters, lie just west of Broadway. Mercy Hospital was Gary's first, opening a year after U.S. Steel founded the city to house what then was the world's largest steel mill.
As people flocked to the city to work at the plant, demand for health care skyrocketed. Gary General Hospital was founded four years later, in 1911. It moved to its current location, and took on the Methodist name, in 1923.
The city's population peaked at nearly 180,000 in 1960. But as U.S. Steel started laying off workers, amid a decline in domestic steel manufacturing, thousands began to flee the city to nearby suburbs.
By 1990, Gary had roughly 60,000 fewer people. Owing to white and middle-class flight, many of those left were African-American and poor, with a lack of economic prospects. In 1991, Mercy, by then known as St. Mary Medical Center and with a sister campus in Hobart, was losing upward of $3 million a year. Despite changes in ownership and attempts by city leaders to save the facility, the hospital closed for good in 1995.
In the mid-2000s, it looked as though Methodist might shutter its Gary campus. The nonprofit was bleeding money, losing $24.3 million in 2004 and $23.6 million in 2005. But after changing leadership and hiring a consultant group, Methodist was able to turn things around. The health care system eventually started turning a profit, though that margin has been slimming over each of the past four years, according to data from Methodist and 990 tax forms.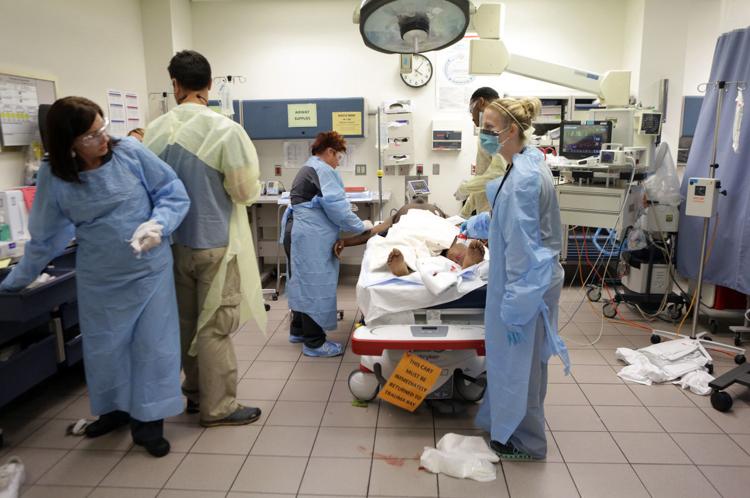 A source close to the negotiations between Methodist and Franciscan, who would only speak to The Times on condition of anonymity, said Franciscan withdrew its letter of intent to merge because of the declining financial performances of both hospital systems, with Methodist's being especially poor.
Methodist disputed this account, saying it ended the discussions because Franciscan wanted to relocate some medical care from Merrillville.
Keep reading for FREE!
Enjoy more articles by signing up or logging in. No credit card required.
"The primary reason Methodist Hospitals suspended merger talks with Franciscan Alliance was an inability to align on operational and clinical service line implications of the partnership, particularly with respect to the level of commitment to delivery of services in Merrillville," Grady said in a statement.
"The financial performance of the two organizations was not the driving factor in our decision."
The source acknowledged that Franciscan had proposed moving services from the Southlake Campus to Franciscan Health hospital in Crown Point and vice versa — say, having cardiology services based in Merrillville and oncology located in Crown Point — but maintained that finances were the main reason negotiations broke down.
Methodist Hospitals had an operating income loss of $13.2 million in 2017, due, according to Standard & Poor's, to "declining volumes and higher-than-usual contract labor costs." The loss, along with declining liquidity and the failure of the merger, caused S&P to downgrade Methodist's credit outlook to negative from stable.
Even so, the rating agency predicted an "improved performance" going forward because of Methodist's cost-reduction plan and low debt levels. The hospital intends to cut $9.2 million this year through such measures as staffing adjustments, service consolidation and management restructuring. And Grady noted that, figuring in nonoperating income like investments, the hospital had a positive $5.3 million balance sheet in 2017.
Regardless, intermittent talks between the two systems continue, according to the source, who predicted that some kind of deal eventually will get done.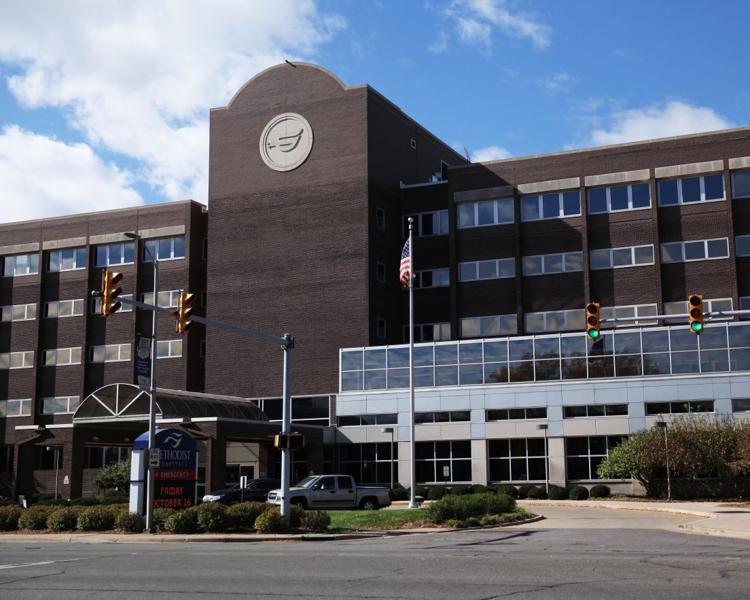 As Methodist continues its search for a partner, and reduces costs in the meantime, Gary city leaders are confident the city will always have a hospital.
"We have sick folks just like any other community," said Mayor Karen Freeman-Wilson. "We still have 80,000 people."
She noted that Methodist has been investing millions of dollars to revamp the Gary campus, which she says provides excellent stroke and emergency care, among other specialties.
"Methodist is a great institution," she said. "I just took my mom there about a week ago. She and others in there were getting wonderful services."
Of those roughly 80,000 residents, 18.1 percent lack health insurance, according to the U.S. Census Bureau. Many of the rest are on Medicaid and Medicare, government health care programs for the poor and elderly, respectively.
Because Methodist serves such a large percentage of low-income patients, it is eligible to receive so-called "disproportionate share" payments from the federal government. That $50 million a year essentially keeps the Gary hospital afloat.
The way Indiana parses out federal funds also sustains safety-net hospitals like Methodist. That's not the case in Illinois, where some hospitals on Chicago's South Side have recently threatened to close after the state changed its equation for doling out Medicaid dollars.
Indiana, however, distributes its Medicaid funding essentially on a "sliding scale," as Indiana Hospital Association President Brian Tabor called it. The state gives a higher percentage of the government money to the hospitals — Gary would fall under this category — that serve the greatest share of indigent patients.
"They're a strong facility, and hospitals in the state of Indiana are pretty strong because of those structural advantages," he said.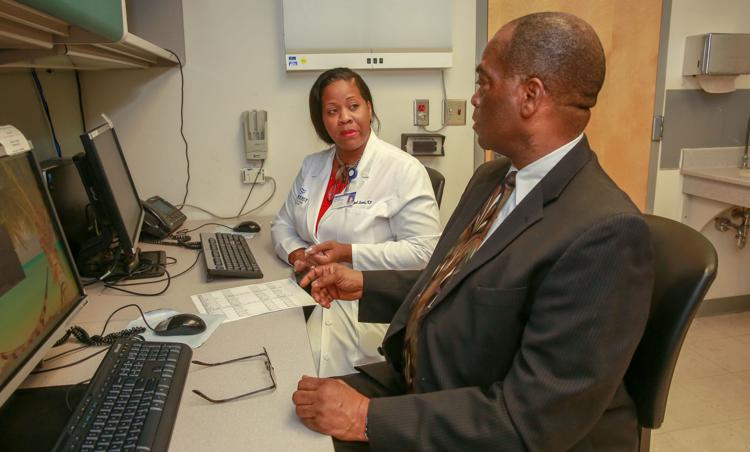 Gary Methodist also has the benefit of being connected to the Merrillville hospital, which, with its higher percentage of commercially insured patients, in effect subsidizes its sister campus to the north. Grady has called the two facilities "inextricably linked."
Hatcher, the former Gary mayor, said he saw the future in the 1970s when Methodist started moving more and more of its services to Merrillville. He sued the hospital system, which settled, resulting in the 1979 federal consent decree requiring parity of services at both campuses.
Community activists have shown their willingness to fight in the past every time it looked as if the city would be without a hospital. Hatcher, who gets his own health care at Methodist Northlake, doesn't expect that to stop.
"The people of Gary will not be left without first-class, quality medical services, which means a first-class hospital," he said.