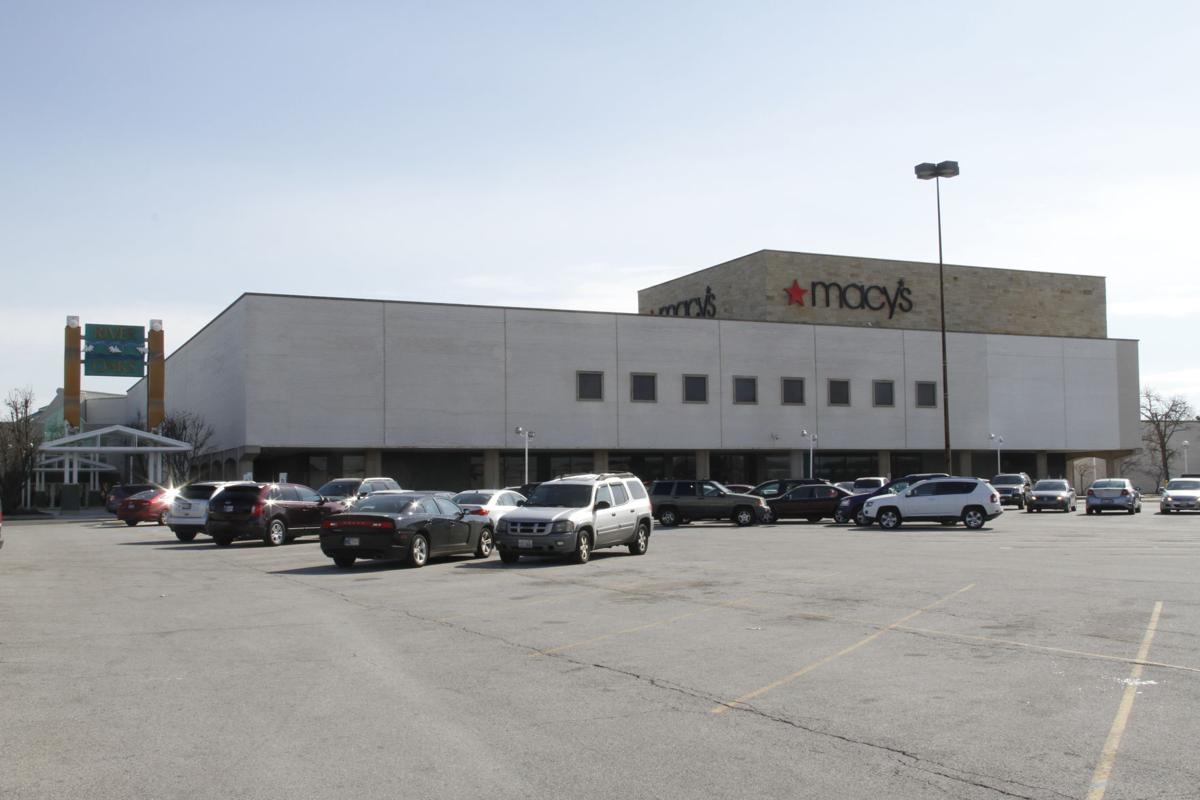 This past week has been perhaps the roughest in the history of the River Oaks Center since KLC Ventures opened the south suburban enclosed mall in 1966.
Police dispersed looters at the River Oaks mall in Calumet City last Sunday. Much of the surrounding trade area, especially the big box stores in the neighboring River Oaks West, was looted or vandalized. Police have blocked off Torrence Avenue throughout the entire mall commercial district all week and the shopping center has remained closed.
Now JC Penney, which already had filed for bankruptcy and announced it was shuttering 230 stores nationwide, said it would close its Calumet City department store at 200 River Oaks Drive. The troubled retailer is shuttering 154 stores this summer and plans to announce another wave of closures in the next few weeks.
"While closing stores is always an extremely difficult decision, our store optimization strategy is vital to ensuring we emerge from both Chapter 11 and the COVID-19 pandemic as a stronger retailer with greater financial flexibility to allow us to continue serving our loyal customers for decades to come," JCPenney CEO Jill Soltau said. "I am incredibly grateful to our talented associates for their ongoing dedication and their passion for meeting and exceeding our customers' expectations during this difficult and uncertain time. All impacted associates will be treated with the utmost consideration and respect."
A closing sale will start soon and the liquidation process is expected to take 10 to 16 weeks.
The company is looking to shrink its footprint and operating costs as it works to restructure its finances in bankruptcy court. Like many traditional brick-and-mortar retailers, it has suffered as Amazon and other online retailers continue to grab more and more market share.
"We will remain one of the nation's largest apparel and home retailers as we continue to operate a majority of our stores and our flagship store, jcp.com, to ensure our valued customers continue to have access to the products and brands they need and want," Soltau said. "As of June 4, 2020, we have reopened nearly 500 stores since government officials have eased COVID-19 restrictions and we look forward to opening more."
The closing will leave Macy's as the only anchor left standing at the long-struggling mall. Carson Pirie Scott and Sears both closed back in 2013.
The original anchors of Marshall Field's, Edward C. Minas, Jewel-Osco, and S.S. Kresge all have long since vanished. The River Oaks Theaters, once one of the most popular multiplexes in the Calumet Region, were razed in 2018.
Namdar Realty Group and Mason Asset Management manage and own the mall, home to more than 100 stores and once the seventh largest in the Chicagoland metropolitan area.
Originally an outdoor mall that was later enclosed, River Oaks Center is home to a number of retailers like AT&T, Bath & Body Works, Claire's, Finish Line, FYE, Foot Locker's House of Hoops, GNC, Kay Jewelers, Lady Foot Locker, Lids, Piercing Pagoda, Victoria's Secret, Journeys, and Wetzel's Pretzels. The bankruptcy attorney Peter Francis Geraci, who's locally famous in Chicagoland for his television commercials touting his "info tapes," also has a law office there.
Plans have been pitched to try to revive the mall by locating a south suburban casino there.
Gallery: The Pav at Wolf Lake has some coronavirus PSAs
If you could go ahead and stay 6 feet apart, that'd be great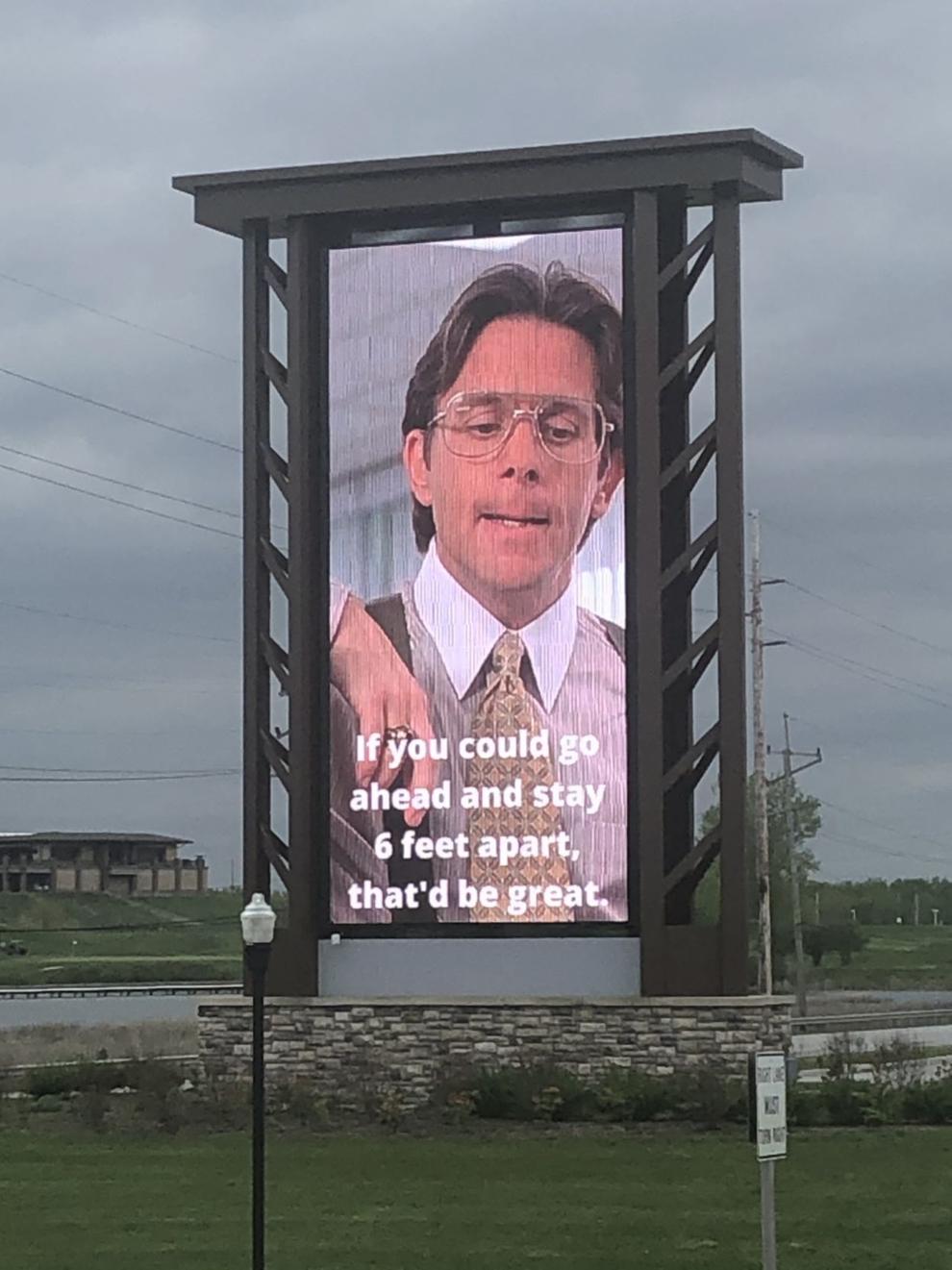 Don't stand so close to me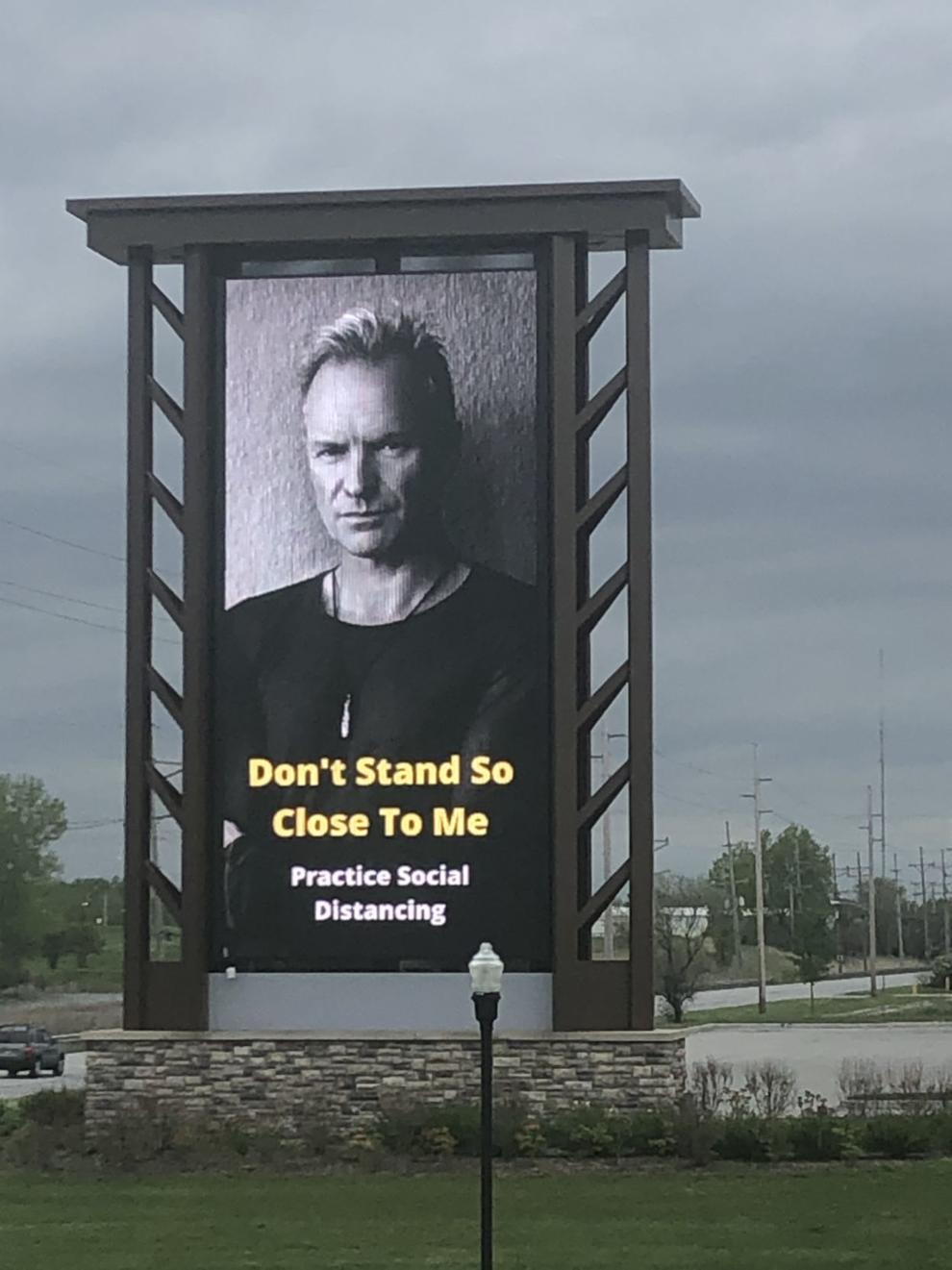 Feeling sick? Stay home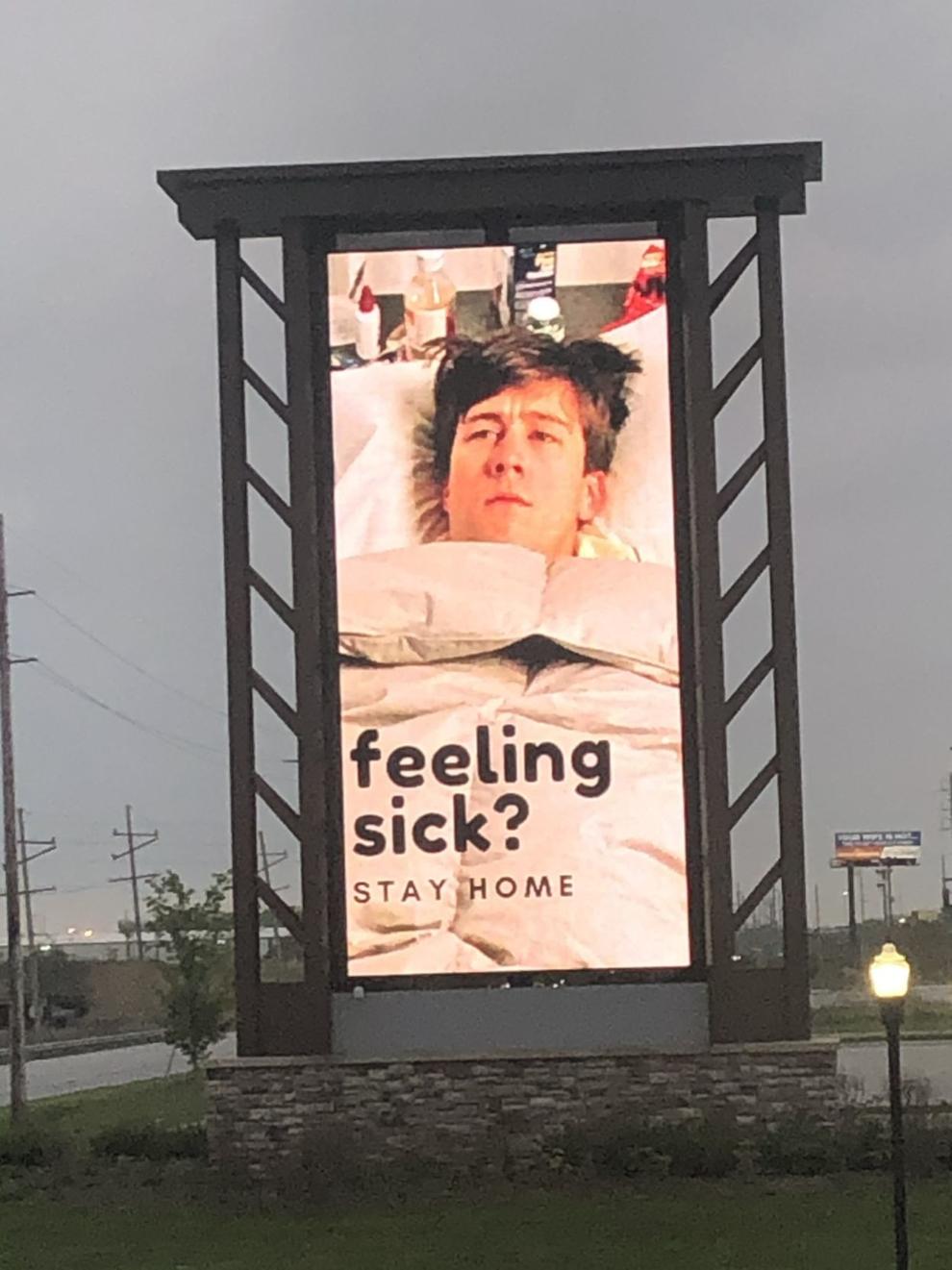 Wash your hands! Gosh!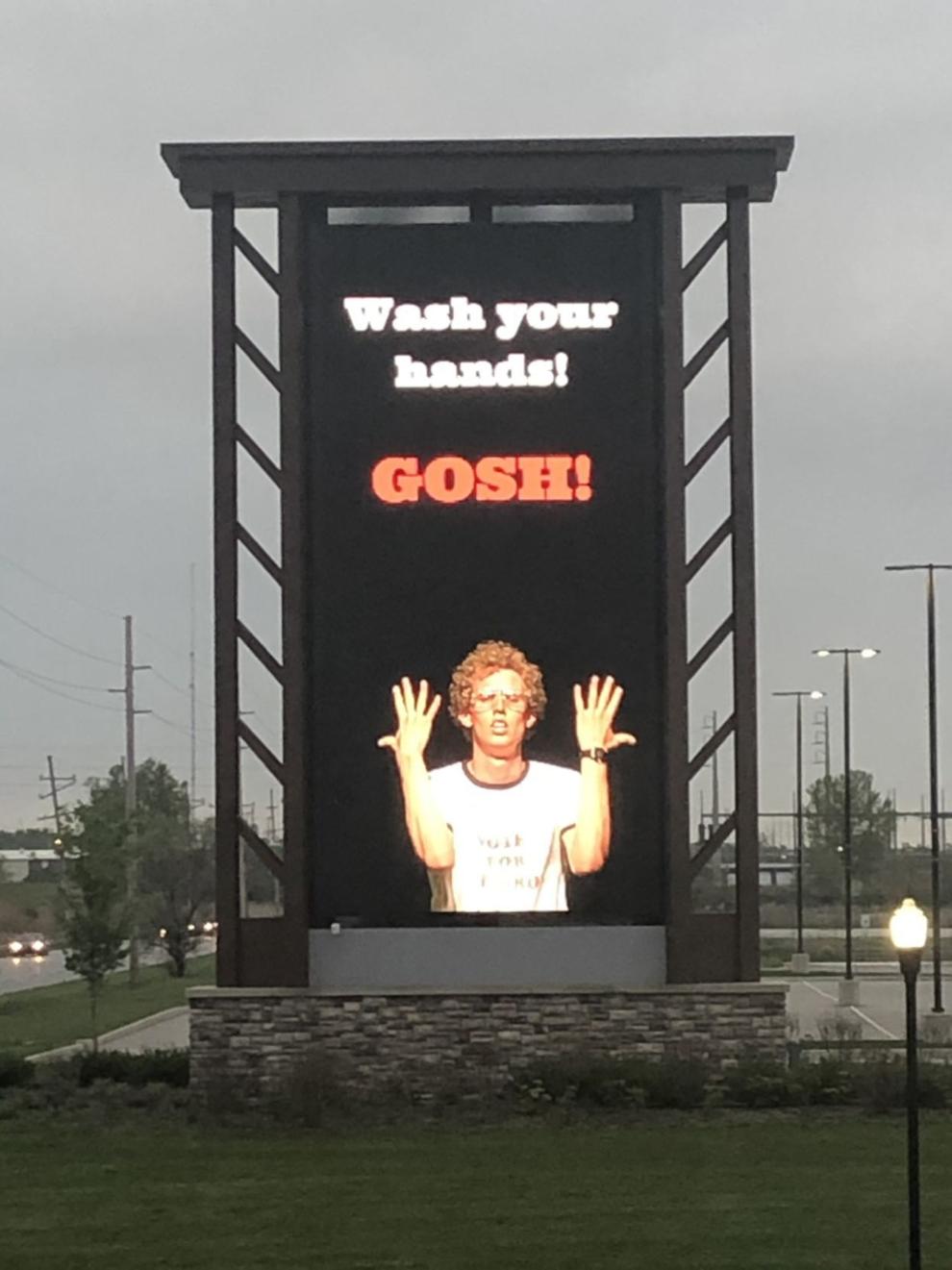 Be excellent to each other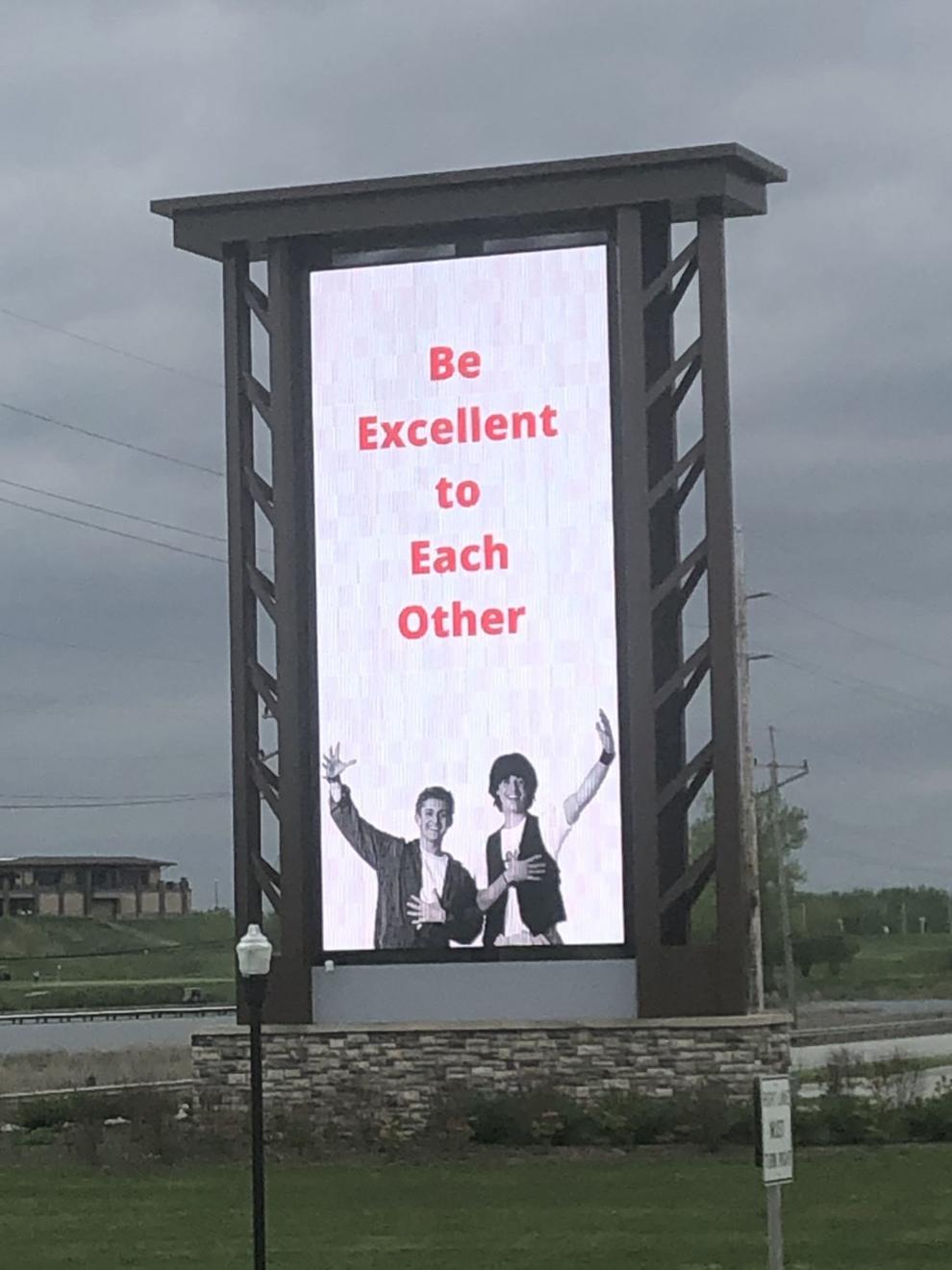 Crowds, nah. Social distancing, yeah.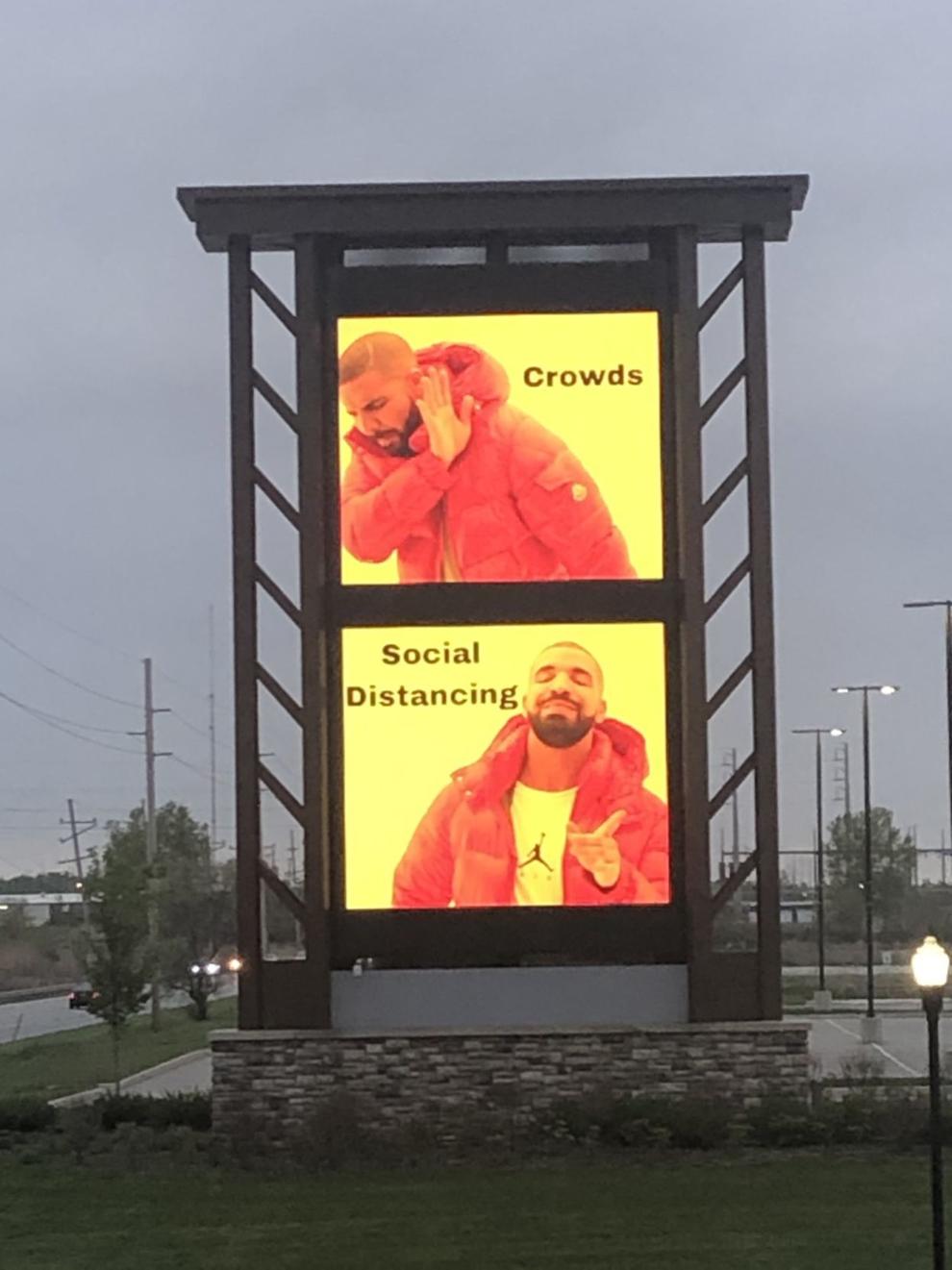 Keep calm and don't touch your face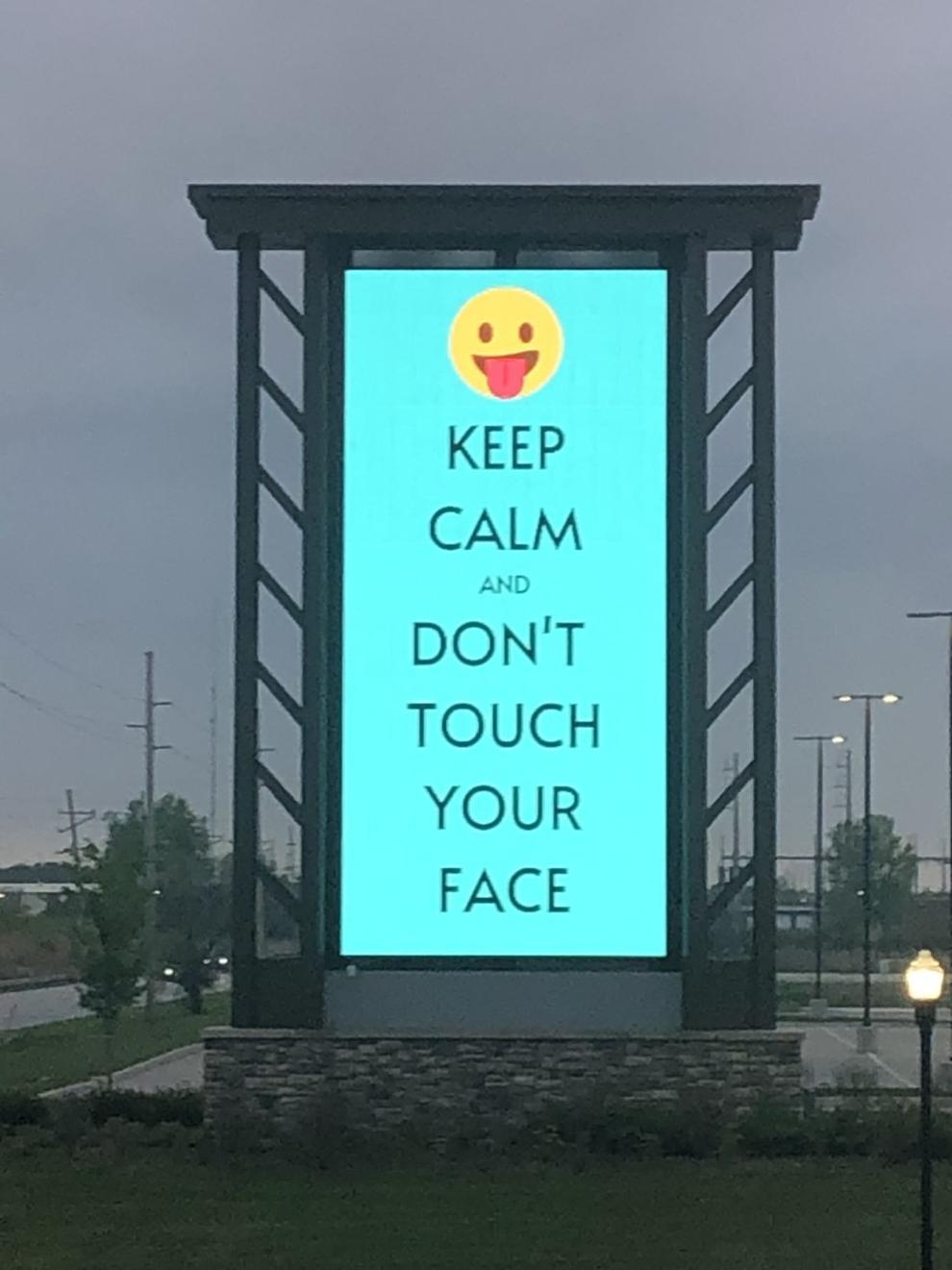 We've leveled up to Stage 2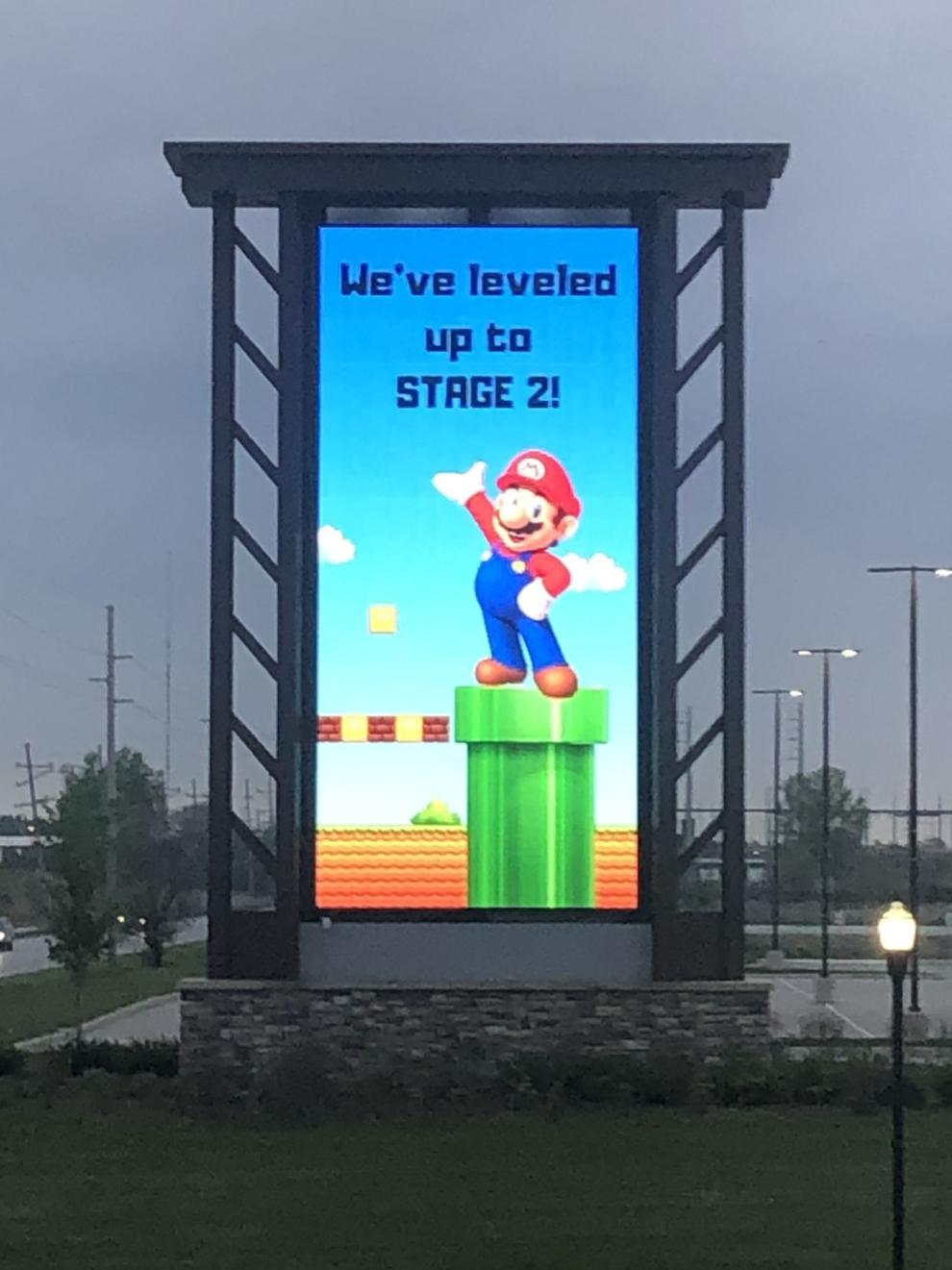 Stage 2: Manufacturing and construction fully open with social distancing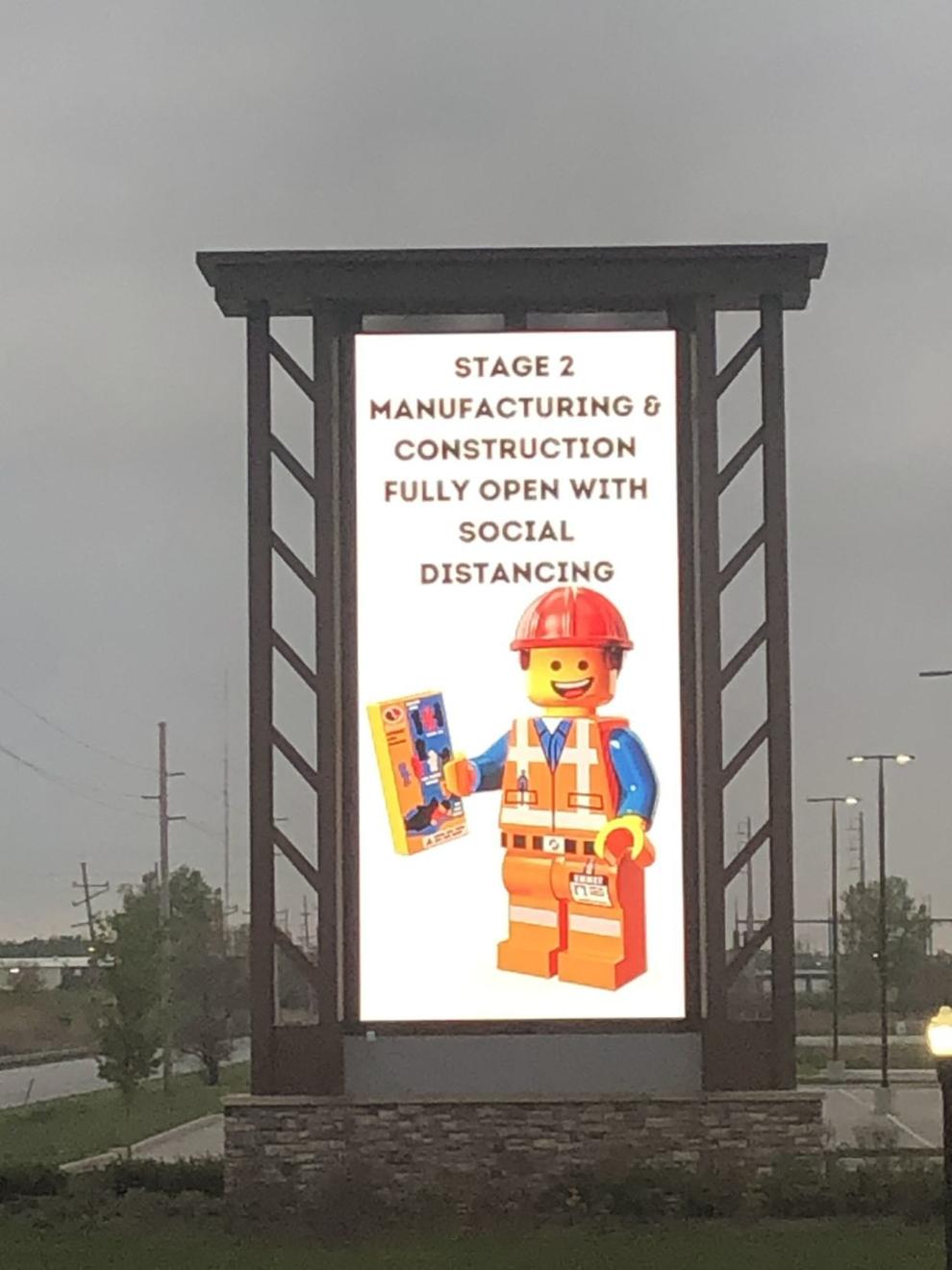 Stage 2: Retail stores open at 50% capacity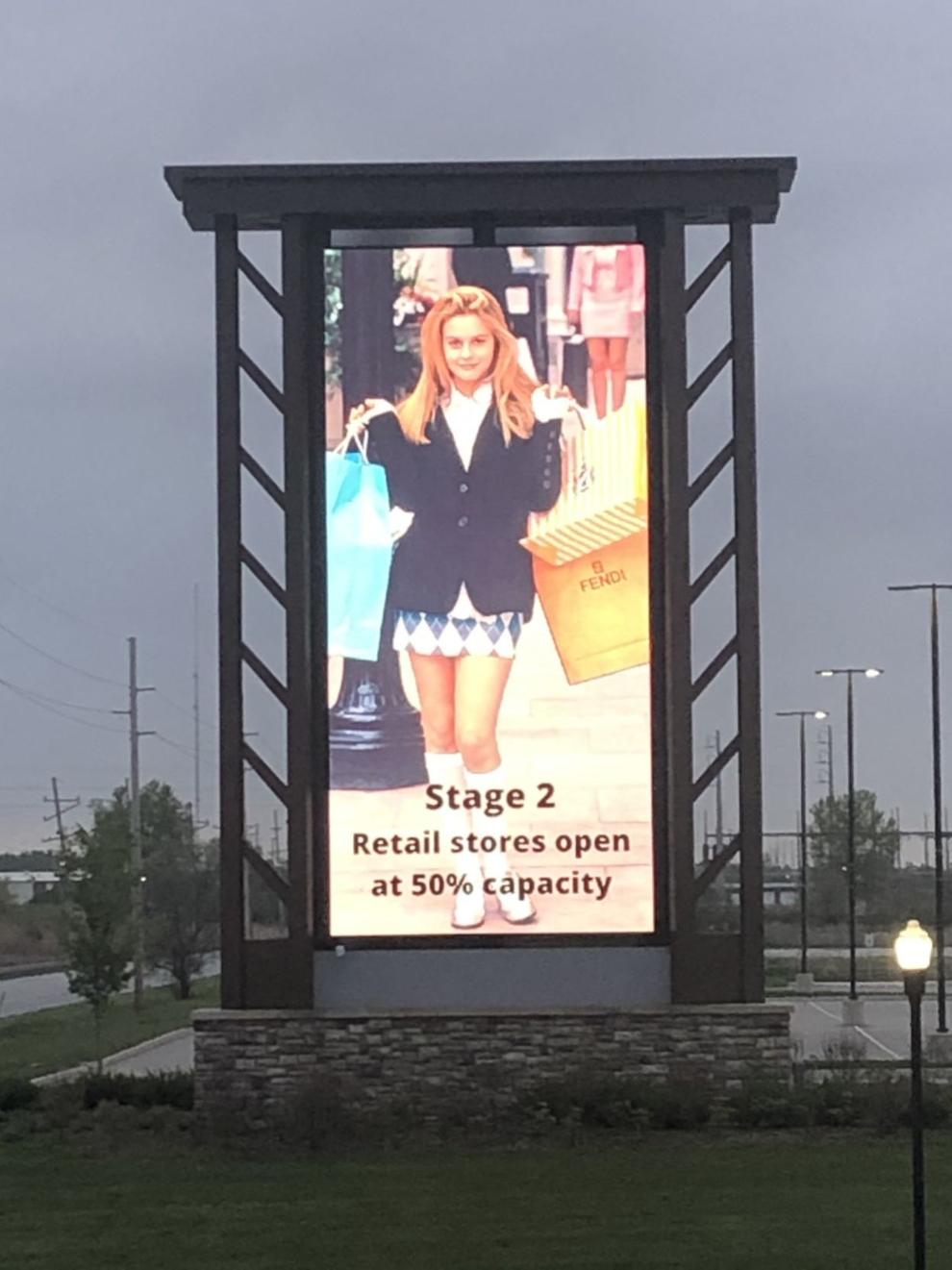 Stage 2: Salons, tattoo shops, etc. open by appointment only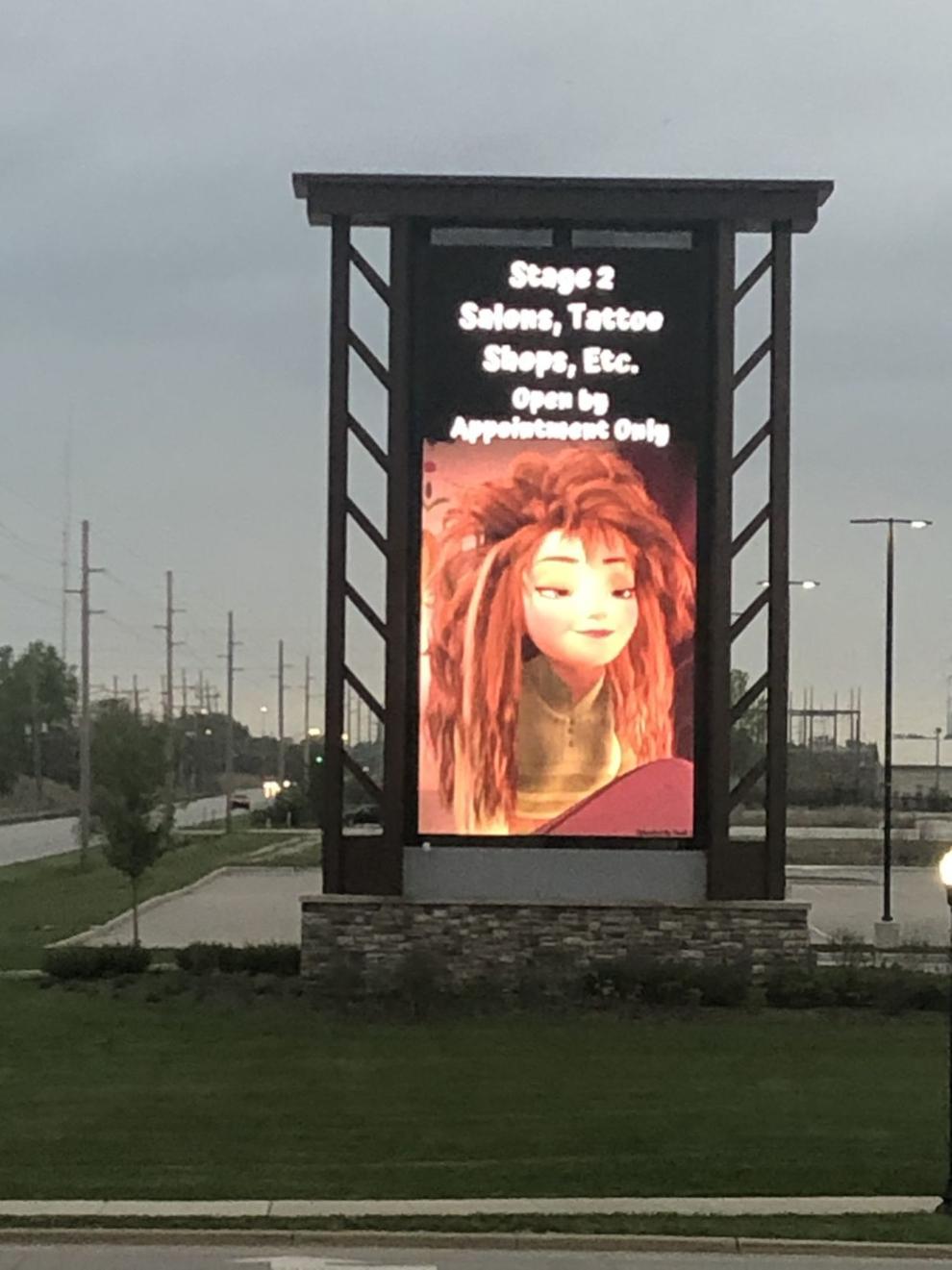 Gallery