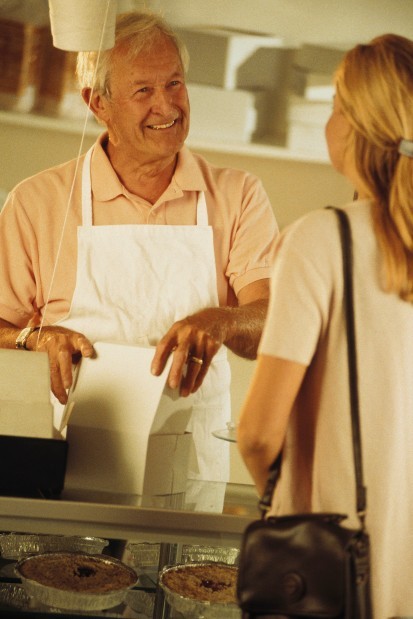 So far in the new year, JobsSunday topics have addressed work field newbies and job hoppers. This week's feature addresses how many baby boomers can build a bridge to their eventual retirement by taking "bridge" jobs.
What exactly is a bridge job?
The bridge job is a bridge between full-time work and retirement, or a short-term job following a full-time career. Those most commonly attracted to bridge jobs are workers who are approaching full retirement but are not quite ready to totally leave the workforce.
A bridge job may be either a full-time or part-time position. For many part-time workers, the bridge job is an extension of current work that helps ease the transition into retirement. Others may use the bridge in a full-time capacity as a means of launching a second career.
With the impact of the stock market on 401Ks and other retirement funds, many baby boomers who are near retirement age find that they do not have enough capital to fully retire. This has added additional workers that are in search of bridge jobs.
After decades of age 65 being synonymous with the end of the career, the picture is changing. Many people now phase into retirement, working at jobs that aren't always just about the paycheck, and often past their 65th birthday.
New retirees are especially attracted to the idea of bridge jobs, as they may not be pressured to make a career move but are open to new opportunities and challenges.
A bridge job also provides a connection to other people and avenues to gain new friendships. Many boomers who take bridge jobs say that they do so for the social aspect of the work as well as the financial aspect.
Retired workers, or workers planning to retire soon, who are looking to land a bridge job should consider their interests, family situation, energy level, time and health. These factors can help determine which types of jobs make the best match for them.
A recent AARP survey indicates that 80 percent of baby boomers are expecting to work, at least part time, past the traditional retirement age.
Increased longevity is part of the reason. Funding 20-plus years of retirement is daunting, especially without traditional pensions and a shaky Social Security system.
But money isn't their only motivation.
Most boomers feel that they need to be out and about, involved with others, and feeling productive. Many of them crave meaningful employment that has an impact on others.
Teaching is one bridge job that has attracted many boomers. Another field is social work and counseling. These are fields where boomers have more say so over the hours they work, as well as the impact they have on others. For most boomers who have gone to college, the amount of schooling needed to move into a teaching or counseling field is minimal, which also makes those jobs more attractive.
Some fortunate boomers who do not need the extra income find satisfaction in volunteering at local hospitals and not-for-profit organizations such as Goodwill and the YMCA.
Bridge work is not just attractive to workers. Many companies like hiring older, experienced workers. Businesses have become increasingly motivated to offer opportunities like bridge jobs to workers in their 50s and early 60s. They bring experience, a strong work ethic, and enthusiasm to the company. Sometimes bridge jobs provide older workers opportunities to flex their creativity and put their experience to work for companies that need short-term or project-based help.
CVS Pharmacy, for example, started a snowbird program to accommodate older employees with multiple homes. Workers transfer from a CVS store in their hometown to one where they spend winters. The jobs, from cashiers to pharmacists, can include health insurance.
Moving successfully from a long-time career to a bridge job means boomers need to be realistic. They need to expect a pay cut, frequently a significant cut. They need to know that many jobs, especially part time, don't offer benefits such as health insurance.
It also helps to look where the jobs are. Many areas are in need of teachers and offer fast-track programs to get people into classrooms. An aging population also means more jobs in health care.