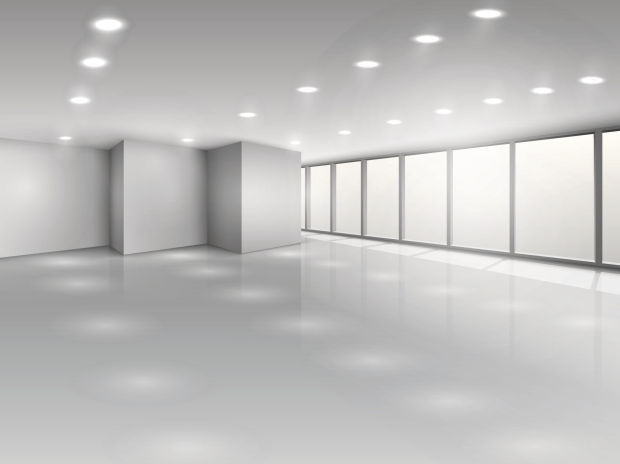 The global real estate firm CBRE's July report "The Evolving Workplace: How U.S. Office Space is Changing" reinforces what many tech startups seemed to know, ahead of the curve, about employees: They don't like to be tethered to a workstation.
Employees who are allowed to "self-select" their work location reported higher satisfaction levels, according to the report.
Because workspace affects employee satisfaction and even health, job candidates should evaluate it and factor it in – at least to some degree – when considering a job offer. It's not as though there is a perfect environment to hold out for, but generally, "the physical environment is a reflection of an organization's culture," says Jeff Kaye, co-chief executive of Kaye/Bassman International-Sanford Rose Associates.
Many companies expressly design their offices to reflect their core values. The California-based nonprofit Front Porch is committed to "cause-based innovation" and set up its new office to promote collaboration and creative thinking, says CEO Gary Wheeler.
In Front Porch's open-office environment, doors that once kept executives sealed off in private offices are gone, as are high-walled cubicles that preclude conversation and collaboration among workers.
Such open, wall-less offices are part of a national trend that's had some bad press lately. Supporters say they not only foster collaboration and group energy but also camaraderie and teamwork – including the expectation that each employee will pull his or her own weight. "An environment where team members interact, support one another, hear and see one another freely drives the pace and accountability in a team," explains business growth strategist Kelly Roach, of Kelly Roach Coaching, based in West Chester, Pa.
When managers sit close to or with their team, they can "coach in the moment" and "are better able to guide and coach their employees to success," she adds, so the location and configuration of a boss's office may suggest to a candidate how accessible he or she is.
Critics of open-office environments contend that workers cannot concentrate due to interruptions and the general din. Moreover, "research has shown that open offices can actually have negative effects on employee health and productivity," says Frank Chalupa, president of the Chicago-based office brokerage firm Amata, citing a 2011 Danish study that found that open-office employees take more sick days.
"What I have seen that works best in companies that really rely on collaboration is an open floor plan with quiet areas where people can find refuge and privacy" for phone calls or work requiring concentration, says Paul Millard, founder of the executive search firm The Millard Group, based in Middletown, Conn.
Offering a mix of unassigned private offices, conference rooms for small-group work, and formal and informal settings in addition to an open space "allows employees to choose the space that best accommodates whatever task they're working on," Chalupa says, and simply improves overall comfort.
Though not every office can be like Google's, any business or industry can accommodate "an element of fun," which may be as simple as "having a bell to ring for successes," Roach says.
Front Porch's new office has an art gallery wall, a "digital media storytelling wall," and a lounge for games and team-building activities.
A lack of things to play with should not be the deciding factor when considering a job offer. There's something to be said for a no-nonsense ethos. Planning its new headquarters, Charles Aris Inc. "ultimately decided to eliminate the vast majority of 'fun' items like foosball, ping pong and nap rooms," says President and COO Chad Oakley. "Staff doesn't really want those items; they just want to get their work done at work, and then go have fun elsewhere. What employees really value is a workspace that allows them to be productive and collaborative."
The new headquarters will feature fairly traditional workstations and meeting spaces, but with "creative flair," Oakley says.
"The one thing that we plan to put in that is a little off the wall," he adds, "are a few treadmill desks that allow you to walk while you work."